A solitaire ring features one diamond or gemstone set in the middle of the ring – offering a refined and elegant look that makes the centre stone stand out, the setting was made popular in 1886 by American jewellers. With 51,000 people goggling the term 'solitaire ring' each month, it's safe to say that it's still a bestseller for engagement rings today.
Traditionally, a solitaire ring would feature a single stone set into a band. As time has gone on, it has become accepted that the definition of solitaire only applies to the setting itself, rather than the overall design.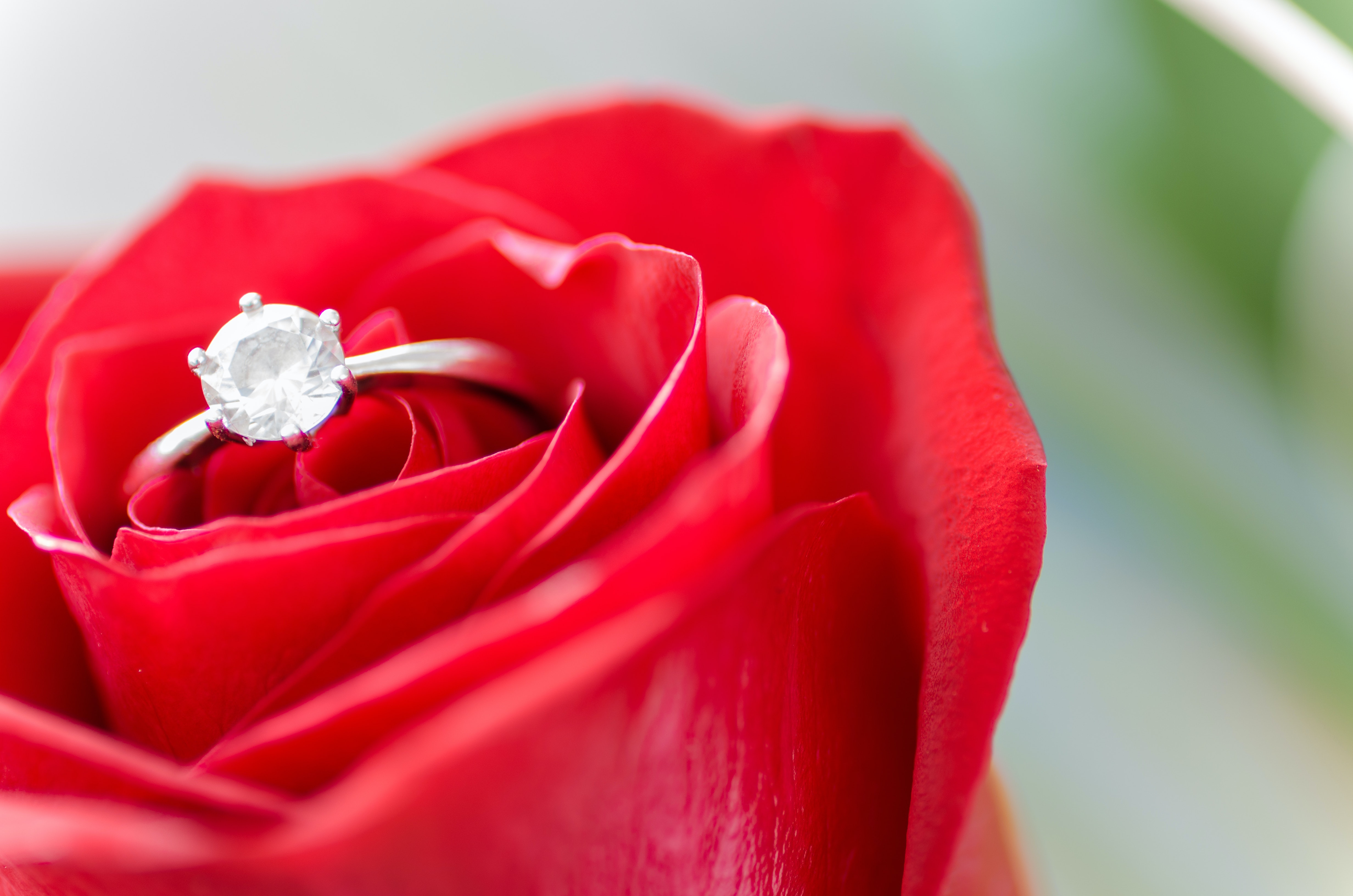 The history of the solitaire engagement ring
Solitaire rings have been around for as long as rings have existed – in Ancient Rome for example, it was highly unusual for a ring to contain more than one stone. Though despite their longevity, it wasn't until the 1940's when they started hitting the headlines.
Following the Great Depression and WW2, the diamond trade was in desperate need of a boost. Producers De Beers had total control of the diamond market and decided to use their power to boost the sale of diamonds amongst the middle classes of America.
De Beers commissioned an ad agency to produce a campaign to increase sales and the four words that they produced – "A Diamond Is Forever" – went on to dominate the engagement ring market from that point on, leading to a boom in solitaire engagement rings sales.
Pros and cons of solitaire engagement rings
The main reason that people are drawn to solitaire engagement rings is their timeless design – simple and minimalist, they're a piece of jewellery that will never feel stale and can easily be passed down.
Minimalism wins again when it comes to styling solitaire engagement rings with wedding bands as due to their versatility, they'll look equally at home with an elaborate wedding band as they would with a simple one.
Though not necessarily a con, solitaire engagement rings may not be the perfect choice for everybody and those wanting for reflect their personality may find them a bit too plain.
Celebrities with solitaire engagement rings
Solitaire engagement rings have essentially been the engagement ring of choice for quite some time, so it's no surprise that they're popular with celebrities – 49 celebrities received rings on a solitaire setting in 2021 alone! We've compiled a list of some of our favourite solitaire engagement rings that belong to celebrities.
Kourtney Kardashian
Kourtney Kardashian stunned us all with her 10ct oval shaped solitaire diamond ring worth $1,000,000 (£750,000) in 2021. According to our diamond expert, Max Stone, The huge oval diamond is a VS2 grade, which is of the highest quality.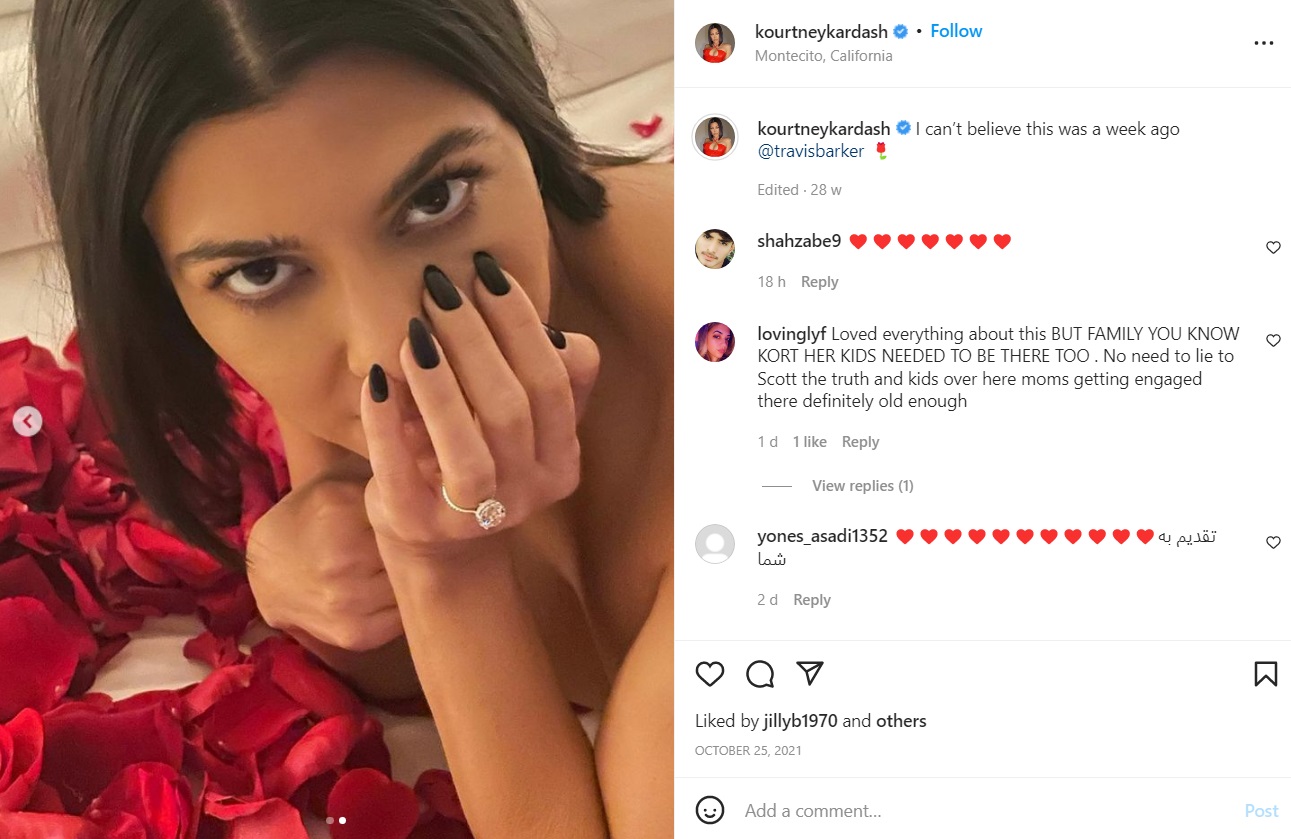 Sofia Richie
Sofia Richie, daughter of music legend, Lionel Richie sports an emerald cut diamond engagement ring which looks to be around 5ct. Set on a yellow gold band, our experts estimated the ring to be worth around $500,000 (£380,000)
Nicola Peltz
Worth £350,000, Nicola Peltz's original engagement ring has an elegant and classic design with an emerald-cut diamond solitaire set on a thin platinum or white gold band. The centre stone looks to be around 5cts and appears colourless – according to our diamond expert, Max Stone, with an elegant emerald cut, this usually suggests that the diamond is extremely high quality, as emerald cuts are more likely to reveal imperfections.
Diana Kruger
Diana Kruger also joined the stars opting for more traditional styles when she stunned fans with an 8ct emerald diamond ring on a solitaire setting from her partner Norman Reedus. Diana gave the $500,000 showstopper its first outing at the Met Gala 2021, where she layered another triple-band sparkling ring underneath.
Sophia Bush
One Tree Hill star, Sophia Bush stunned fans when she shared photos of her sparkling engagement ring from Grant Hughes. Valued at $150,000, the ring showcases a huge square cut diamond places on an elegant thin gold band.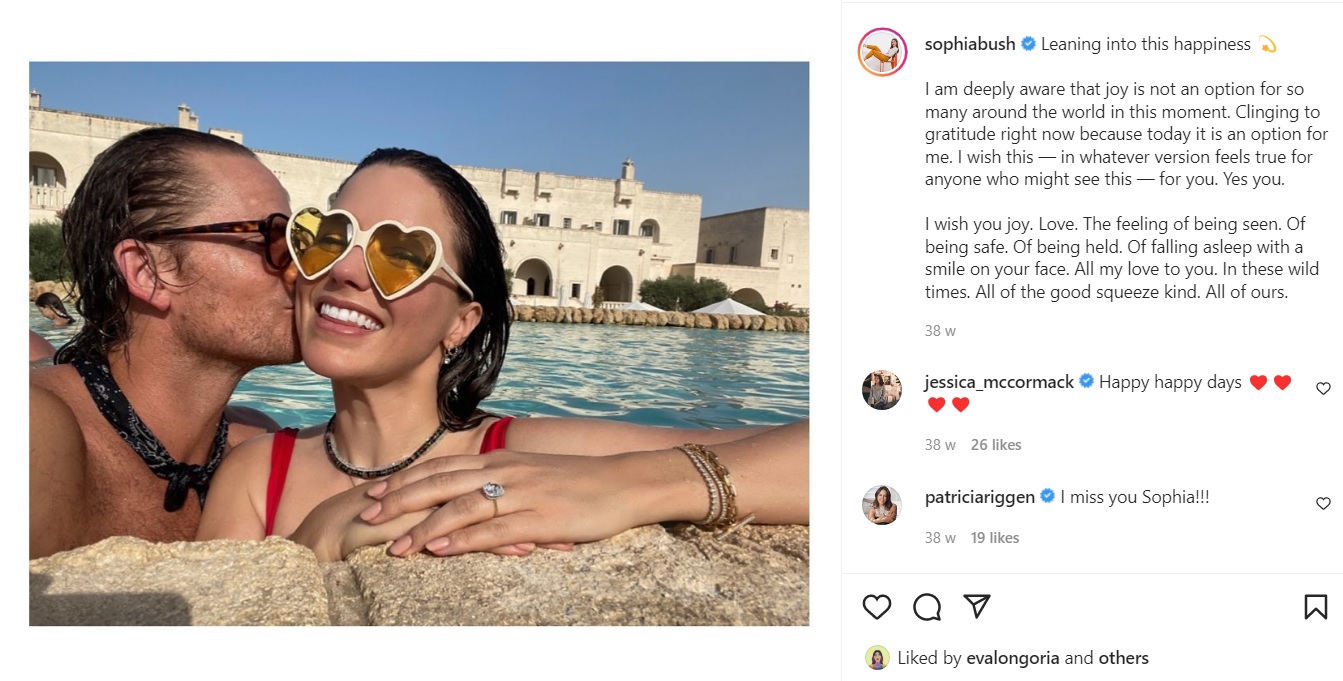 Britney Spears
Britney Spear's received a 3.5 carat round diamond on a solitaire setting from her new beau, Sam Ashgir when they got engaged in 2021. According to Forever Diamonds NY, the company who created the ring, it's engraved with the word "lioness" because that's Asghari's nickname for Spears. Our jewellery expert, Max Stone estimates it to have a value of around $120,000 (£87,000).
Lindsay Lohan
Designed by Harry Winston, Lindsay's ring features an exquisite radiate cut diamond on a solitaire setting – analysing the photos that she shared on Instagram, our diamond expert, Zack Stone valued the sparkler at $200,000 (£163,000).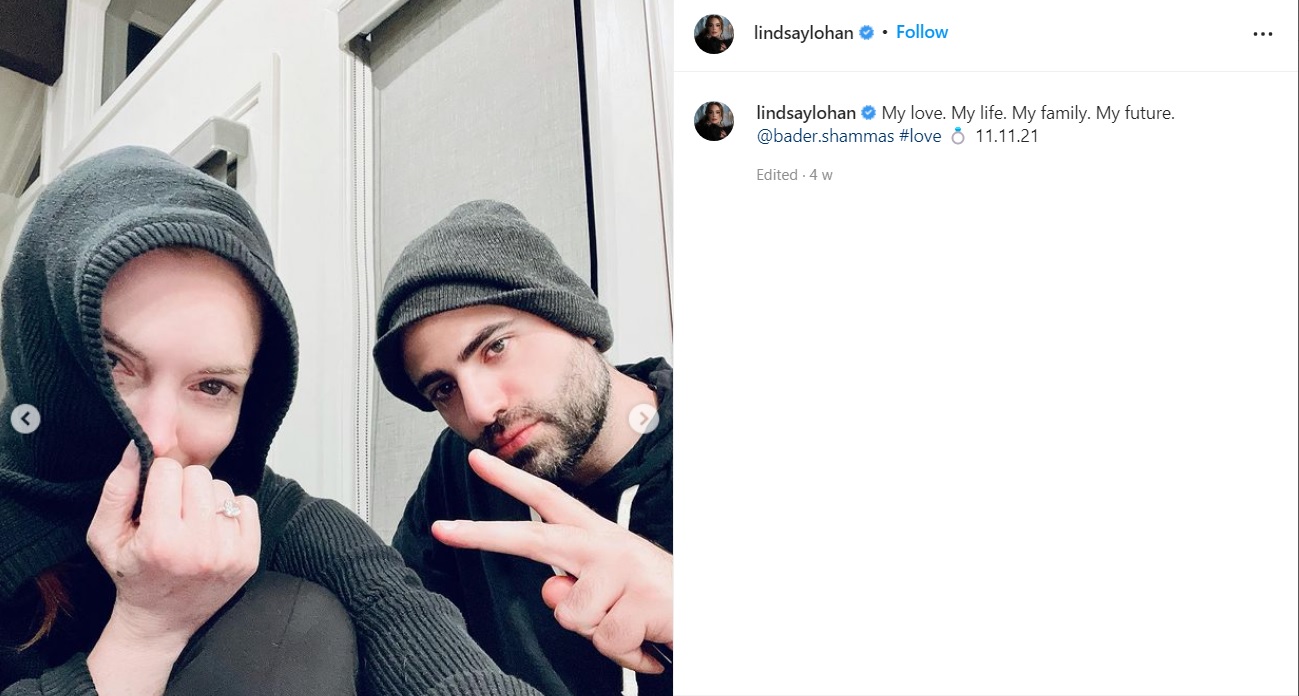 Kimberly Stewart
Kimberly Stewart – daughter of music legend, Rod Stewart – got engaged early this year with a ring designed by Anita Ko, a luxury LA jewellery designer. Featuring what looks to be a 4ct solitaire diamond, the ring has an oval stone and is set on a thin gold band, which really accentuates the size of the centre stone. Our experts valued it at $170,000 – though noted that it could be worth more due to its designer label.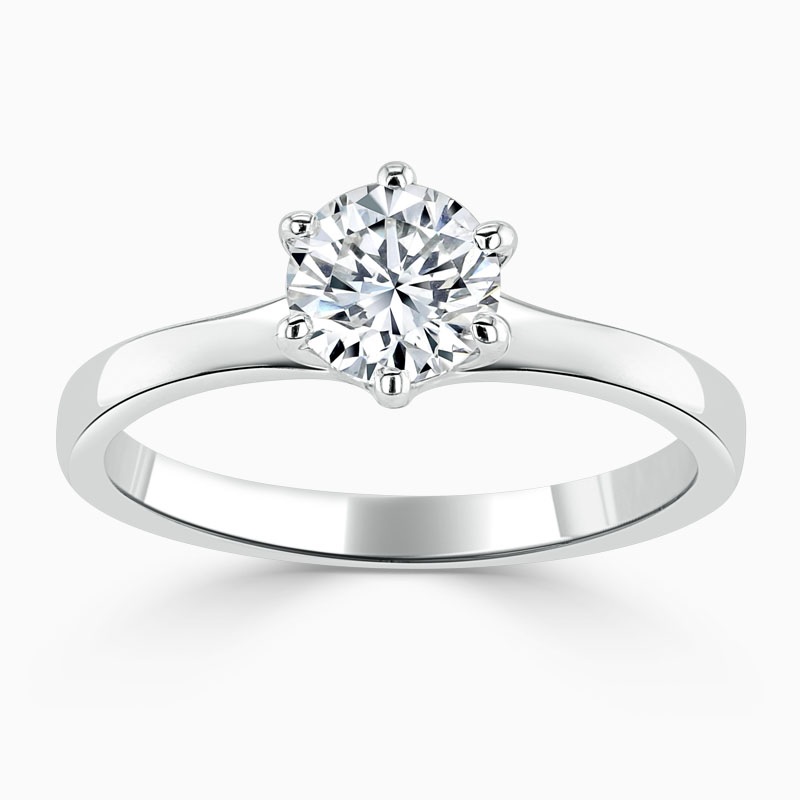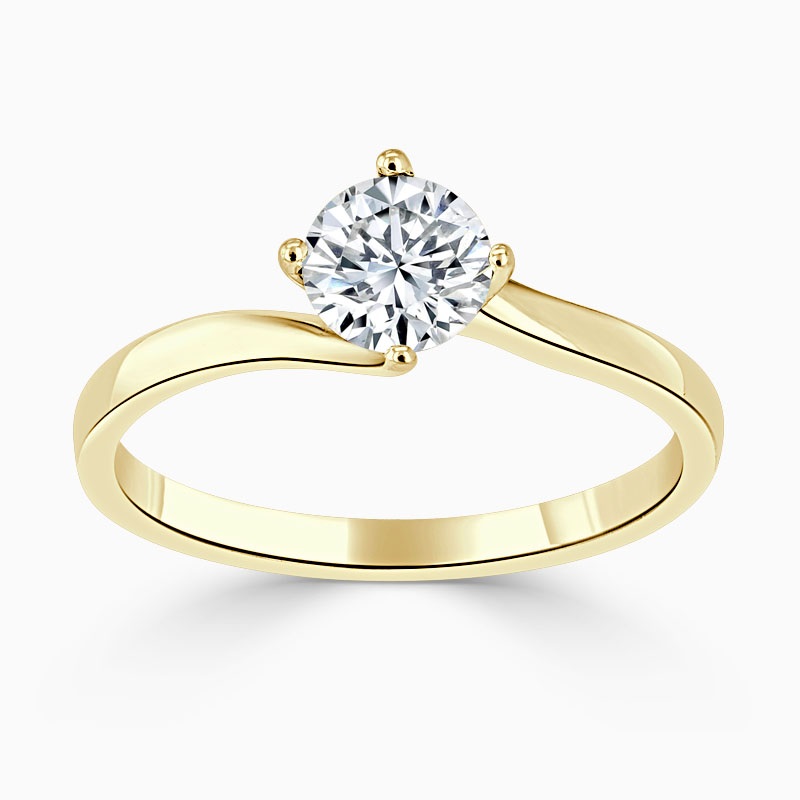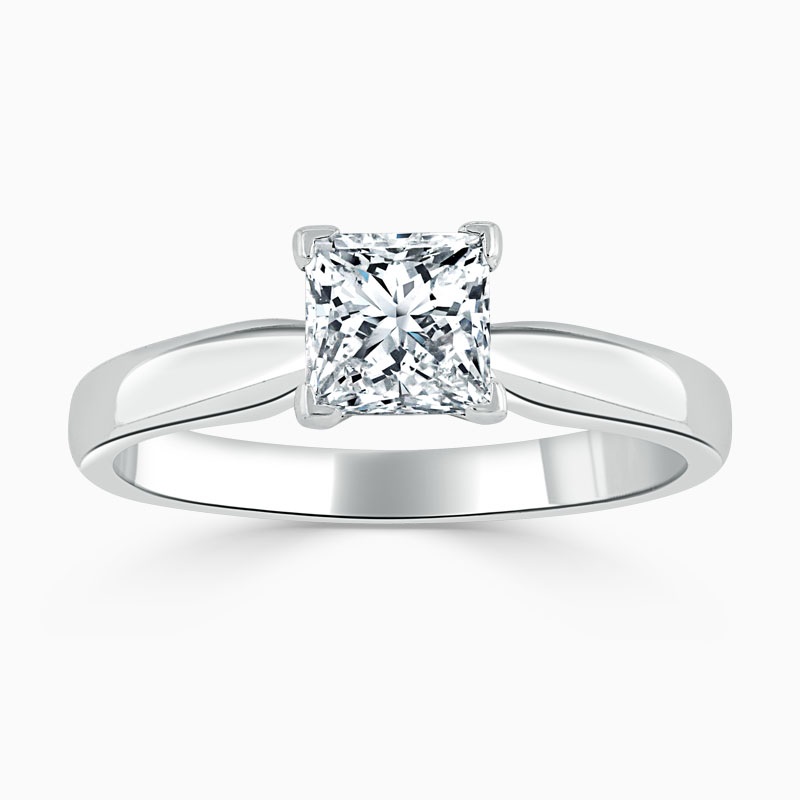 If you're looking for an engagement ring or wedding ring and would like to browse for inspiration, take a look at our ready to wear collection or chat to one of our team for bespoke creations. Why not take a look at our full jewellery collection? We have showrooms in Manchester, not to mention a wide range of engagement rings in London.