While we assume celebrities only receive huge diamond engagement rings from their A-list partners, some stars actually prefer to take a more modest approach to bling.
It's no secret that celebrities and famous individuals in Hollywood, as well as in business, have a lot of cash to splash. As a result, their engagement rings often come with a price tag that would make most people gasp.
Steven Stone's leading diamond expert, Maxwell Stone, said: "Celebrities like the Kardashian's and Mariah Carey have always opted for huge centre stones, which can be up to a staggering 20 carats in weight.
However, sometimes these rings can be a little too overwhelming, meaning they don't wear them as often as they would like to. Engagement rings with smaller centre stones, however, can be worn daily with less risk of damage.
These rings can still be incredibly beautiful, in fact, most of our customers choose between a 1 to 2 carat stone for their engagement ring. Bigger isn't always better! "
Take a look below to see our favourite celebrities with minimal and modest engagement rings…
Canadian swimwear model Kate Bock had a double birthday celebration while joining the roster of stars wearing a brand-new modest diamond ring in 2021 gifted by NBA star Kelvin. This was the best birthday surprise she could have ever imagined. The vintage ring has a 2-carat diamond and is likely worth more than $100,000.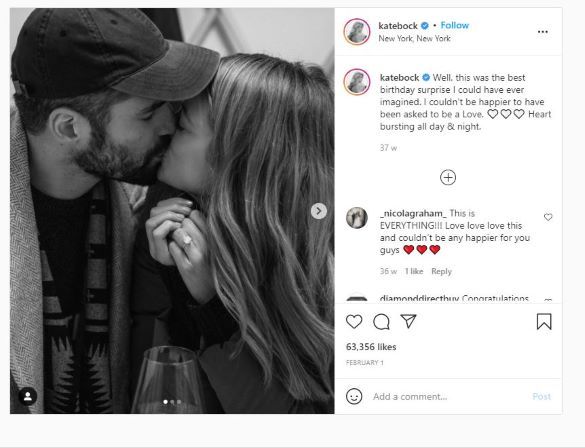 Peloton stars Ben Alldis and Leanne Hainsby got engaged during a romantic trip to Ibiza. They announced their engagement on their respective Instagram accounts on August 4. Ben got down on one knee and presented a stunning yet modest diamond ring on August 1 while the couple vacationed in Ibiza, Spain.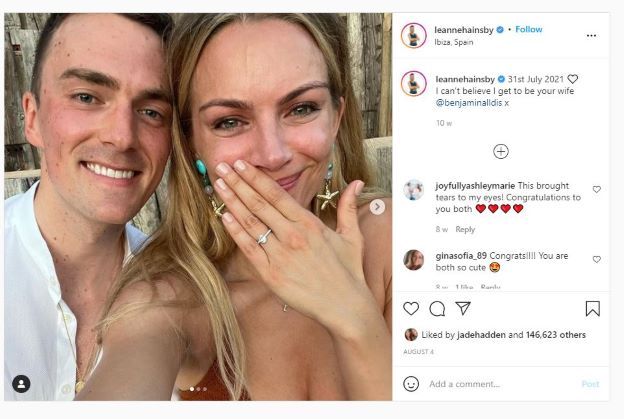 Daughter of late Fast and Furious star, Paul Walker, Meadow Walker is officially off the market. She recently announced on Instagram she was engaged to boyfriend Louis Thornton-Allan, who presented a sparkling 2.5-carat diamond ring. They confirmed their relationship on Instagram in early July 2021 when the actor posted a photo of the two cuddled together on a couch and smiling at each other.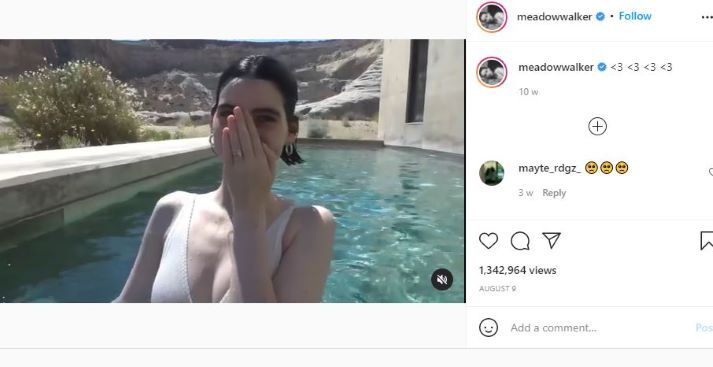 Katie Thurston, the "Bachelorette" star, accepted Blake Moynes' proposal during the August 9 season finale of the ABC dating show. Moynes popped the question with a 3-carat Neil Lane sparkler at the end of an emotional episode.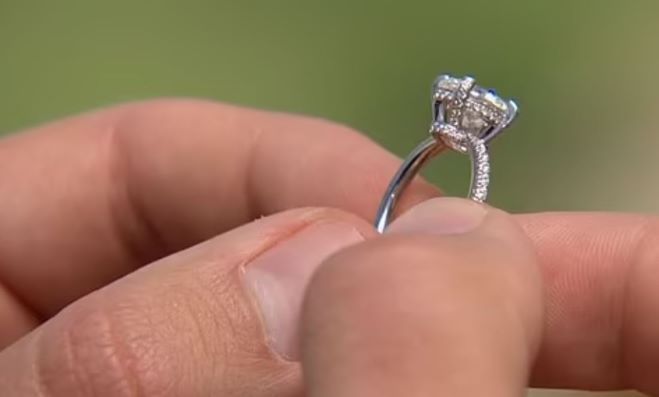 Vanderpump Rules star, Raquel Levis, got engaged to co-star James in a Coachella-themed proposal. James Kennedy showed a serious sign of commitment as he likely spent $100,000 on Raquel's engagement ring. The round cut centre diamond is between 2.5 to 3 carats and is made of either platinum or white gold.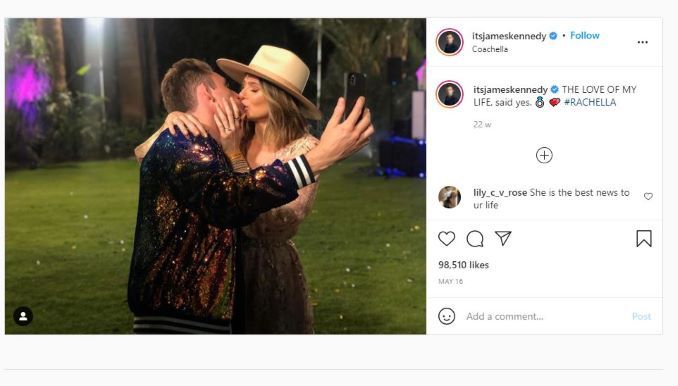 Bringin' up Bates star, Katy Bates,  got engaged to her boyfriend, Travis Clark, on April 7, 2021. The proposal took place in an ocean pier pavilion, decorated with candles, a large heart constructed of red roses, where Travis presented an elegant, yet modest, diamond ring to the love of his life. What looks to be a 2 carat centre stone on a pave band, the engagement ring has a distinct vintage style.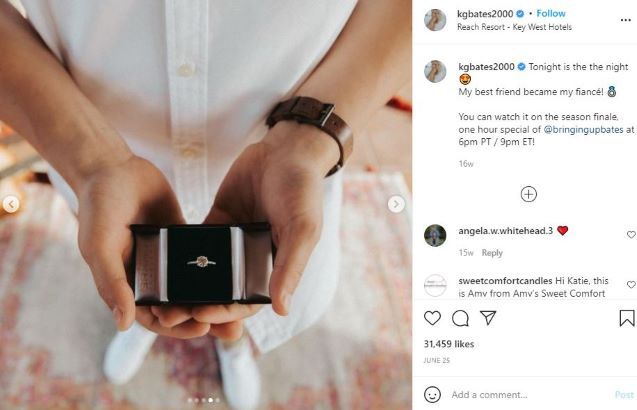 Britney Spears and Sam Asghari got engaged in September after five years together. Asghari proposed Spear at her home with a beautiful ring with a 3-carat round brilliant stone in a platinum cathedral setting, enhanced with a floating solitaire design.
In the video, Britney is seen showing off a diamond ring engraved with the word "lioness". It also shows her winking, kissing, and smiling at her fiancé and answering "yes!" when he asks if she likes the ring. In true Britney style, she captioned the post: "I can't f***ing believe it." Her future hubby Asghari also posted a photograph of Spears showing off her ring finger to the camera on his profile.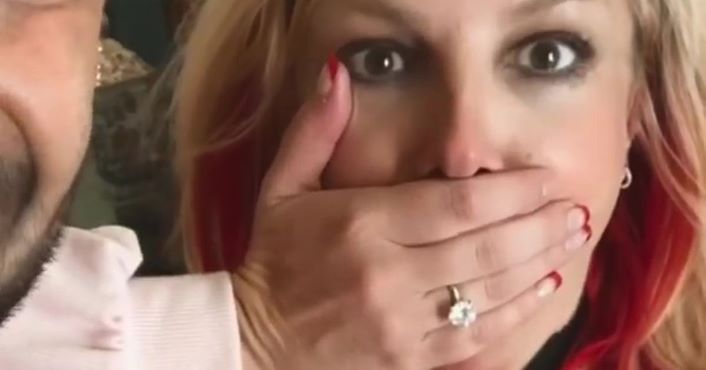 Summer House star Hannah Berner said "yes" to Irish comedian Des Bishop during a Valentine's Day proposal. They announced their happy news in March. Hannah's stunning engagement ring appears to feature a 2.5-carat cushion cut diamond surrounded by a halo of 20 round diamonds in delicate platinum, or white-diamond accented setting.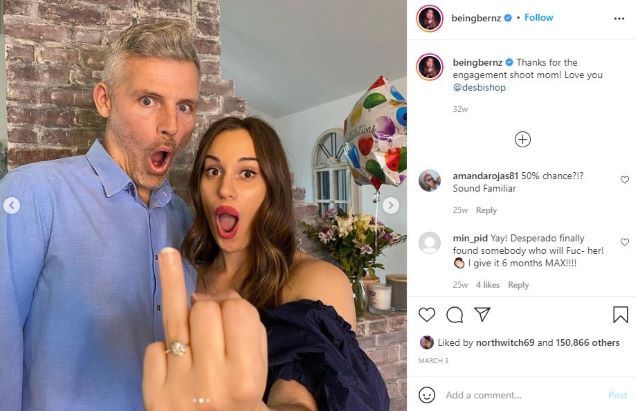 Lauren Conrad's engagement ring is a classic diamond solitaire. When the couple married in California the following September, they exchanged rose gold wedding bands, Conrad's with small diamonds. Lauren Conrad's engagement ring was selected to match her appearance and attitude. Her hand is the perfect size for the two-carat circular solitaire.
Classic and modest engagement rings are all about the centre stone—a gleaming diamond is required. Still, contemporary embellishments like side stones and excessive band patterns are generally kept to a minimum so as not to detract from the show-stopping centerpiece.