Established in 1744, Sotheby's is the world's largest, most trusted and dynamic marketplace for luxury jewellery. With over 600 auctions taking place each year, the Geneva's Magnificent Jewels and Noble Jewels: Part II is just one of many exciting opportunities to bid on some of the world's most exquisite jewellery. Featuring extraordinary jewels that are both rare and iconic designs, the auction offers the finest selection of diamonds and precious gemstones.
Taking a close look at the May 2021 auction, we've rounded up some of the most expensive (and beautiful) pieces up for grabs.
Emerald and diamond pendent earrings
Estimated selling price: £118,000
If you're a fan of statement earrings, just take a look at these emerald and diamond pendant earrings. Each set with a pear-shaped emerald, weighing 8.64 and 9.38 carats respectively, these earrings are framed with marquise-shaped and brilliant-cut diamonds, and the surmount set with marquise-shaped diamonds, post and hinged back fittings.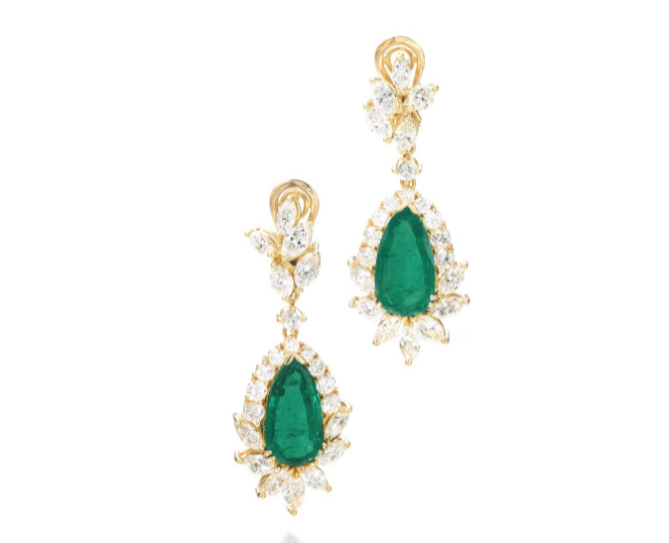 Padparadscha sapphire and diamond ring
Estimated selling price: £110,160
Nothing brings to mind blooming flowers like Padparadscha sapphires. Named after the color of a Lotus blossom, the pinkish orange glow of these stones are hypnotising This gorgeous ring is set with a cushion-shaped Padparadscha sapphire which weighs a staggering 14.07 carats, within a double frame of brilliant-cut diamonds, size 53.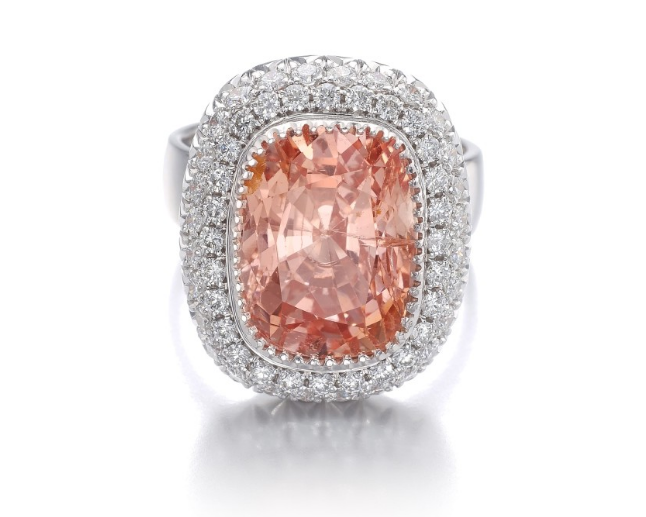 10 carat Diamond ring
**Estimated selling price: £629,909
**
If diamonds are more your thing, this is the ring for you. Set with a brilliant-cut diamond which weighs10.04 carats, the gem sits between a double-row of square diamonds on a 14 carat gold ring. Whilst there are minor scratches to the metal, the diamonds bright and lively and the ring is described as being in 'good condition. The gross weight approximately 13 grams.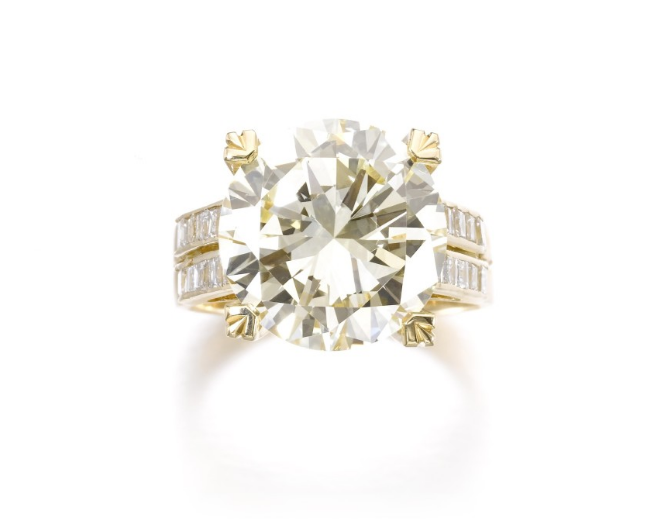 Ruby and diamond parure
Estimated selling price: £606,287
For those who enjoy the luxury of matching jewels, this three piece set crafted with rubies and diamonds is sure to grab attention. Set with calibré-cut, baguette and oval rubies and highlighted with brilliant-cut diamonds, the necklace, bracelet and earrings feature a stylised scroll design.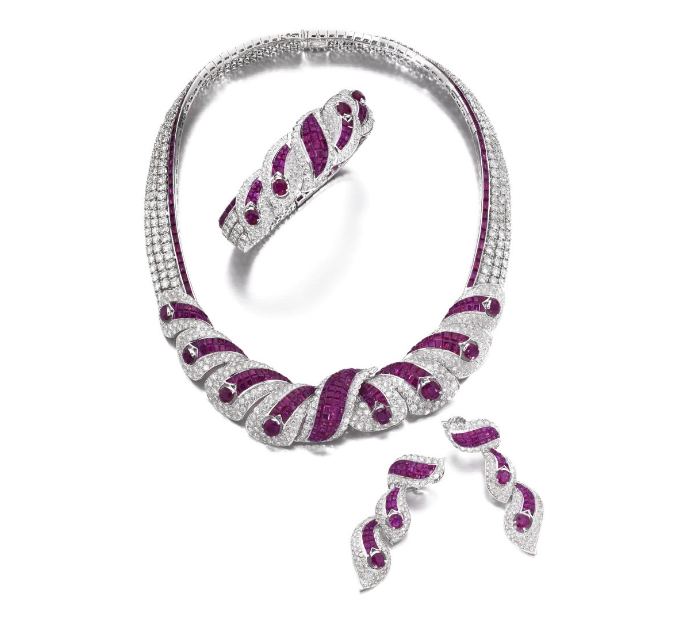 Fancy light yellowish brown diamond ring
Estimated selling price: £62,995
For those who like vintage designs, this ring will steal your heart. Set with a marquise-shaped fancy light yellowish brown diamond weighing 10.03 carats, the mount is highlighted with brilliant-cut diamonds.