Melbourne based jewellery blogger and diamond enthusiast, Bebe Bakhshi, is famous for sharing original content of the world's most incredible jewels.
If you're a fan of luxury jewellery, it's likely you've seen Bebe's content before, as her dazzling Instagram account @ChampagneGem has over 649,000 followers.
Born in Persia, Bebe was exposed to diamonds and precious gemstones since childhood which is where her passion began to grow.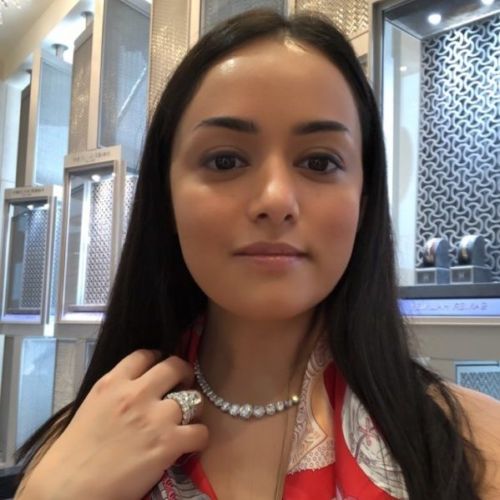 Whilst working full-time for her family business, she enrolled onto a GIA Accredited Jewellery Professional AJP program to gain general knowledge about diamonds and precious gemstones as a hobby. In 2010, she moved to Australia with her partner where she established her blog, writing about different jewellery and watch brands, diamonds and gemstones to share with her followers from across the globe.
Interestingly, her brand name Champagne Gem is more than just fizz and sparkles, driven from Argyle Mine in Western Australia that produces rare coloured diamonds such as Pink, Yellow and Champagne, as well as white diamonds.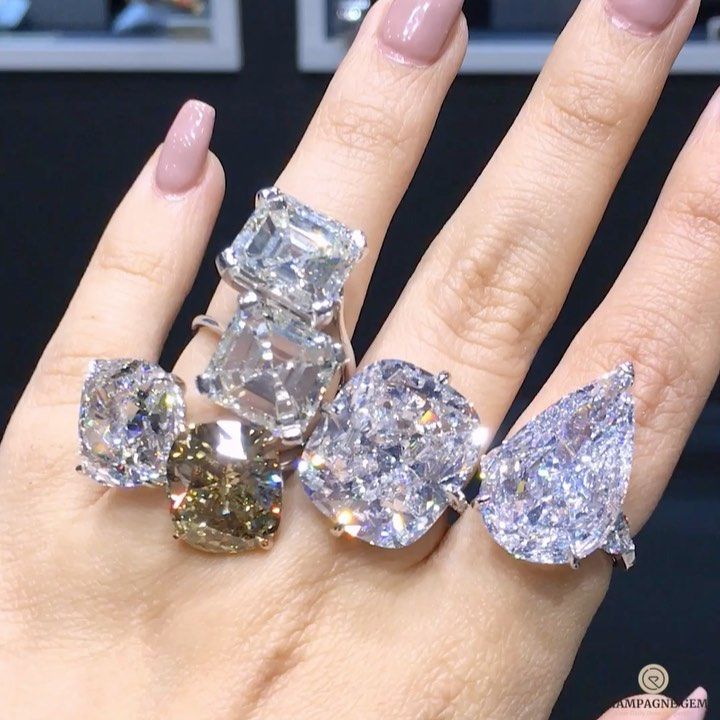 With so much knowledge and expertise on fine jewellery, we were keen to chat to Bebe about her own jewels; more specifically her engagement ring.
Speaking exclusively to Crisscut magazine, she told us the beautiful story behind her ring, and how it took her two years to find the perfect stone.
She said: "I got engaged when I was 21 and back then my engagement ring was a beautiful marquise-cut diamond set on a knife-edge band.
"Over the years I upgraded my engagement ring, but never let go of the previous ones since I was celebrating a unique milestone of the life we were building together.
"For the past five or six years I've been directly involved with high jewellery because of my job as a blogger and influencer. Over time, I developed a crush on cushion-cut diamonds, hence the hashtag #cushioncrush!
"They present an incredibly delicate visual with a square shape and rounded corners while displaying unparalleled fire and brilliance, as sparkly as a round-brilliant. We were celebrating our 15th anniversary in 2019, and I was looking for the perfect diamond for almost 2 years.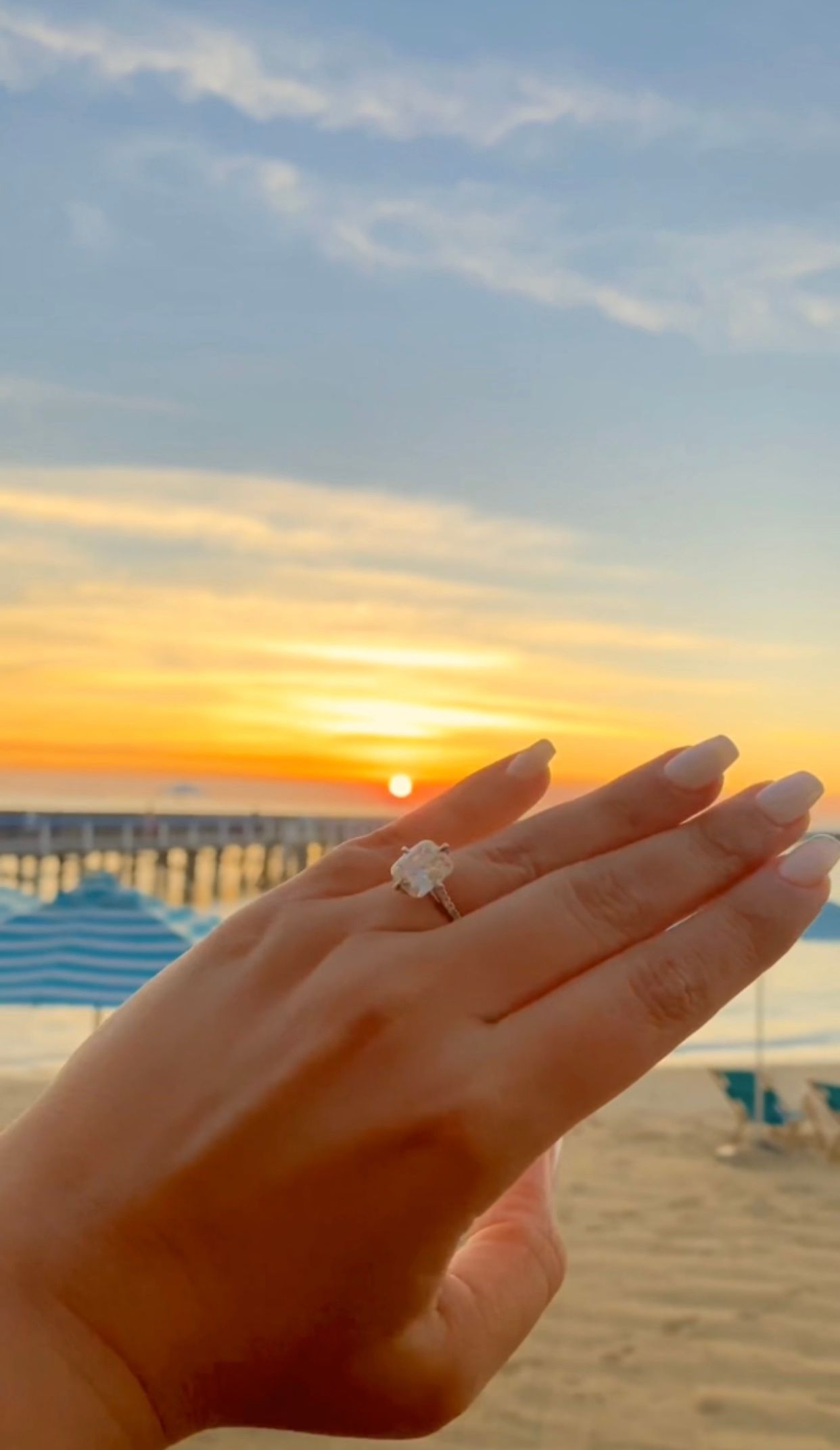 "Ultimately, I found my dream diamond during a brief trip to India. It is a 4.01c elongated cushion and with the help of one of my favourite Melbourne-based designers, we brought my vision to life.
"I wanted the design to symbolize and celebrate our love, life and commitment to each other. With that in mind, I decided to set the diamond in a compass setting (NSEW).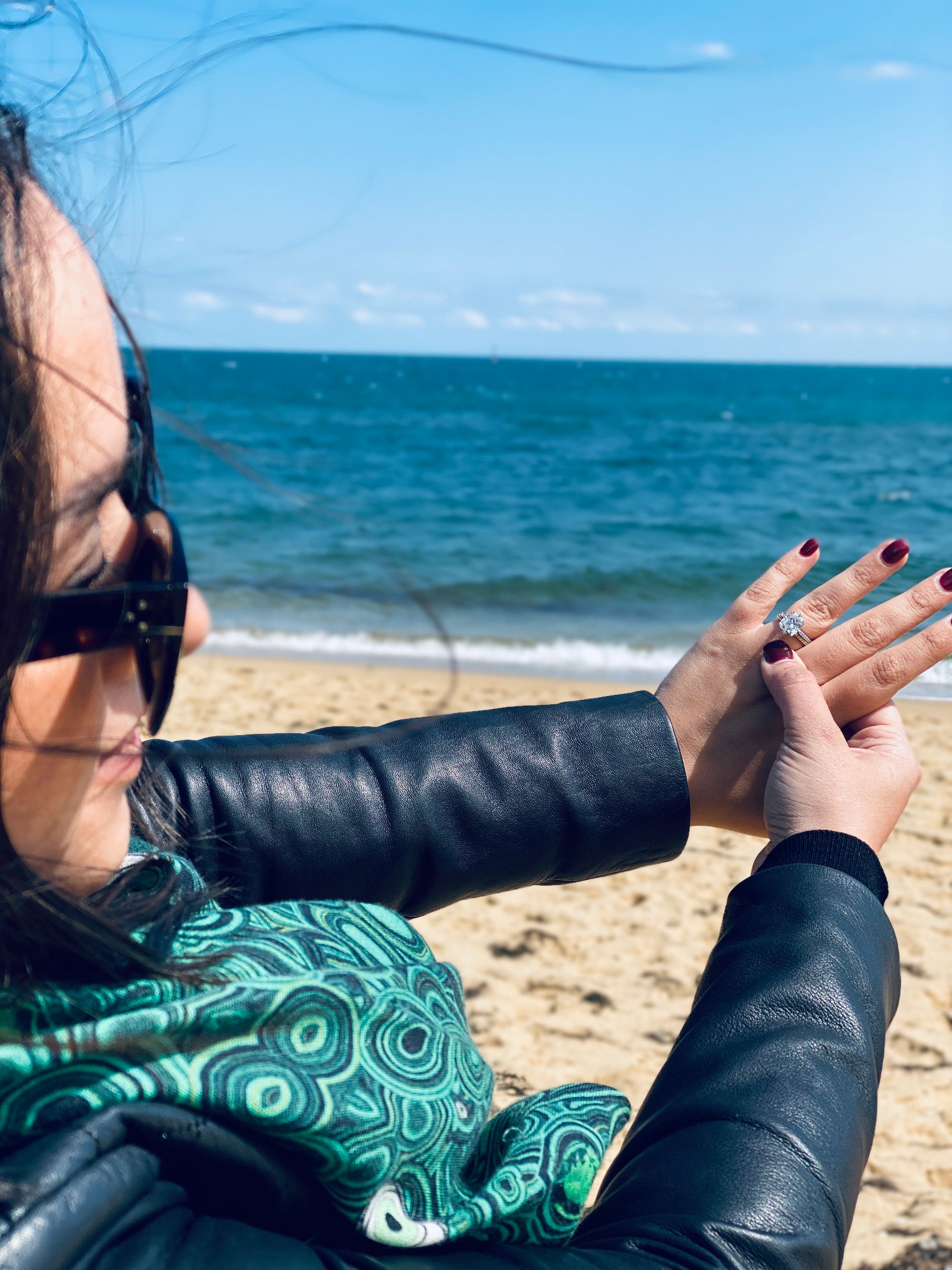 "To us, it represents our love as a compass that guides us through life and helps us navigate every opportunity, happy and sad moments."
Bebe's beautiful cushion cut ring is one of a kind, and after spending a staggering two years in search of her dream design, the warm sentiment behind her story makes the diamond shine even brighter.
Cushion cut diamonds are a popular choice for engagement rings, especially on halo settings. This type of diamond has a soft square or rectangular shape, with curved edges.
Think of it like a square cut with rounded corners, similar to the shape a pillow. Funnily enough, this is where the "cushion cut" name derived from.
A cushion cut diamond has a high level of brilliance and fire, meaning it reflects the light beautifully. Due to the rounded edges, it is also much more durable than a square or emerald cut diamond, whilst still maintaining its elegance.
If you're looking for a cushion cut diamond engagement ring, you can learn more about them here.