While some couples are lucky enough to last a life time, most of us have to kiss a few frogs before we find our perfect match. The same goes for celebrities, too.
Just when you thought Hollywood stars had perfect lives, it's fair to say that sometimes they struggle to find their soulmate – just like the rest of us. But which celebrities have faced the most break-ups? And who's been engaged the most?
To find out more, our experts analysed a comprehensive list of over 300 celebrities who have been engaged or married to find out who's racked up- or shelled out- the highest number of engagement rings?
Elizabeth Taylor
Number of engagements: 10
Elizabeth Taylor was surprisingly engaged ten times. Elizabeth Taylor's first fiancé was William Pawley Jr., and her second was Conrad Hilton, Jr., who became her first spouse. Actor Michael Wilding was the third and second fiancé and husband, while producer Mike Todd was the third, their marriage ended when he died tragically. Todd's close friend Eddie Fisher was her fifth fiancé, and she moved on to be notoriously engaged and married to Richard Burton, politician John Warner, and construction worker Larry Fortensky. Victor Luna and Dennis Stein, who had their engagement rings accepted by Taylor but eventually called it off, wrap up her final two engagements.
Billy Bob Thornton
Number of engagements: 6
Billy Bob Thornton is a professional when it comes to shopping for sparkling engagement rings. The actor has been married six times, with his first five marriages all ending in divorce (to Melissa Lee Gatlin, Toni Lawrence, Cynda Williams, Pietra Dawn Cherniak, and Angelina Jolie). He married his sixth wife, makeup effects crew member Connie Angland, in 2014, and the two are still married. Billy was previously engaged to Laura Dern but called it off after meeting Angelina on the set of Pushing Tin in 1999.
Drew Barrymore
Number of engagements: 5
The Hollywood actress has been engaged five times. Her fiances include Jeremy Thomas, Tom Green, and Will Kopelman. Drew Barrymore's first marriage occurred at the age of 16 to Leland Hayward, the grandson of the same-named Hollywood producer, and a year later, she was engaged to Jamie Walters. However, their romance was temporary.
Jennifer Lopez
Number of engagements: 5
Jennifer Lopez has won millions of fans over the years, and stole the hearts of a fair few lovers, too. Racking up an incredible engagement ring collection, she has been engaged five times: once to Ojani Noa, whom she married for less than a year; once to Cris Judd, whom she married for nine months; once to Ben Affleck, whom she never married; once to Marc Anthony, her ex-husband of ten years; and once to Alex Rodriguez, her most recent official relationship, which ended in early 2021.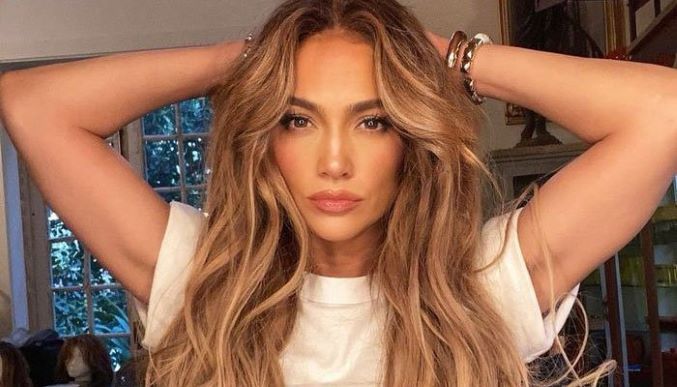 Johnny Depp
Number of engagements: 5
The Pirates of the Caribbean star has officially been engaged five times. Still, he's only been married twice – to Amber Heard (who ended the relationship with Johnny in 2016 after less than a year of marriage) and Lori Anne Allison (who divorced Johnny in 1985 after two years of marriage). He's also been engaged to Sherilyn Fenn, Jennifer Grey, and Winona Ryder. However, none of them made it down the aisle. It's also been said that he was previously engaged to his longtime girlfriend, Vanessa Paradis. However, neither Vanessa nor Johnny have verified this.
Marc Anthony
Number of engagements: 5
Most famously partnered with Jennifer Lopez, you may not know that Marc Anthony has been engaged on five occasions. His first engagement was to actress Claudette Lali, but the pair called it quits in 1998. Following that, he had a short relationship with actress Maria Von Ritchie Lopez, and two years later, Marc became engaged and married former Miss Universe, Dayanara Torres. However, the marriage lasted just three years before ending in divorce. Next, Marc married Jennifer for seven years; then, six months after their divorce in 2014, he married model Shannon De Lima. They were married for two years before filing for divorce in 2017.
Brad Pitt
Number of engagements: 4
Brad Pitt has been hitched four times. Before becoming famous, he proposed to Jill Schoelen, but she eventually broke off when he left town to film a movie. Then, before they split up in 1997, he proposed to the other half of his ideal '90s coupling, Gwyneth Paltrow. By 2000, he had proposed to Jennifer Aniston and was on his way down the aisle. While they divorced in 2005, he didn't make it official with his sixth and last (so far) fiancée Angelina Jolie until 2014, when she filed for divorce in 2016.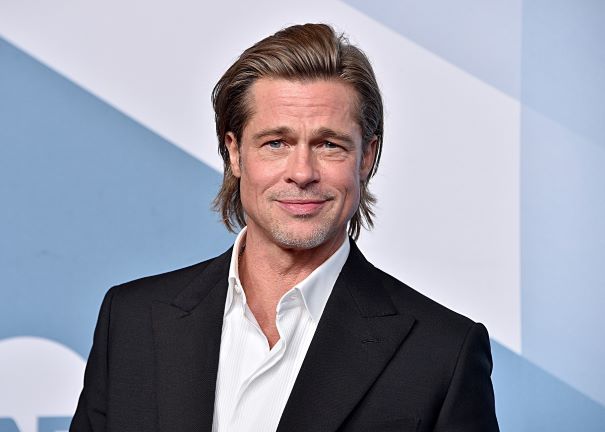 Halle Berry
Number of engagements: 3
Halle Berry was engaged three times and received gorgeous engagement rings each time. Halle Berry's first engagement and marriage occurred in 1993 to baseball star David Justice. However, the couple was only together for a little more than three years before deciding to divorce. She then married singer-songwriter Eric Benét, in 2001, but their marriage terminated four years later. She subsequently married actor Olivier Martinez in 2013, but after two years of marriage, the couple chose to divorce. In addition, Halle has lately fueled engagement rumors with her current boyfriend, Van Hunt.
Kate Hudson
Number of engagements: 3
She's very recently got engaged, but Kate Hudson has had more than one proposal over the years. In fact, the actress has worn three sparkling engagement rings – all from musicians: Black Crowes frontman (and ex-husband) Chris Robinson, Muse frontman (and ex-fiancé) Matt Bellamy, and former Chief frontman (and new fiancé) Danny Fujikawa. His ex-husband presented him a 5-carat Asscher-cut diamond in an Art Deco-style setting.
Lady Gaga
Number of engagements: 2
Lady Gaga is yet to walk down the aisle, although she's been proposed to several times. She's been engaged to Taylor Kinney and Christian Carino. However, neither engagement resulted in a marriage. Gaga is currently seeing Michael Polansky; perhaps another beautiful ring is in her future?
If you're thinking of getting engaged and want to design your own, bespoke engagement ring, our jewellery designers specialise in custom creations. Get in touch with us to find out more.