From Italy to Hungary and Jamaica to Australia, these weird and wonderful wedding cake traditions will
It's wedding season once again, and this year the industry is booming. Couples are thriving with creative ideas to make their wedding stand out from the crowd, from the ceremony and entertainment to the venue and food, 2022 marks the year of freedom.
When it comes to wedding cakes, couples are keen to step outside of the box and experiment with new designs and flavours. In January 2022, global searches for 'unique wedding cakes' increased by 129% when compared YOY.
To help you along the way, we teamed with wedding cake specialists Mariama and Kamillah Fernandez, from The Yummiverse to take a close look at some of the most popular wedding cake trends around the world.
From towers of profiteroles in France to tree cakes in Hungary, you'll be amazed and inspired by these incredible creations.
Click the arrows to find out more about each country.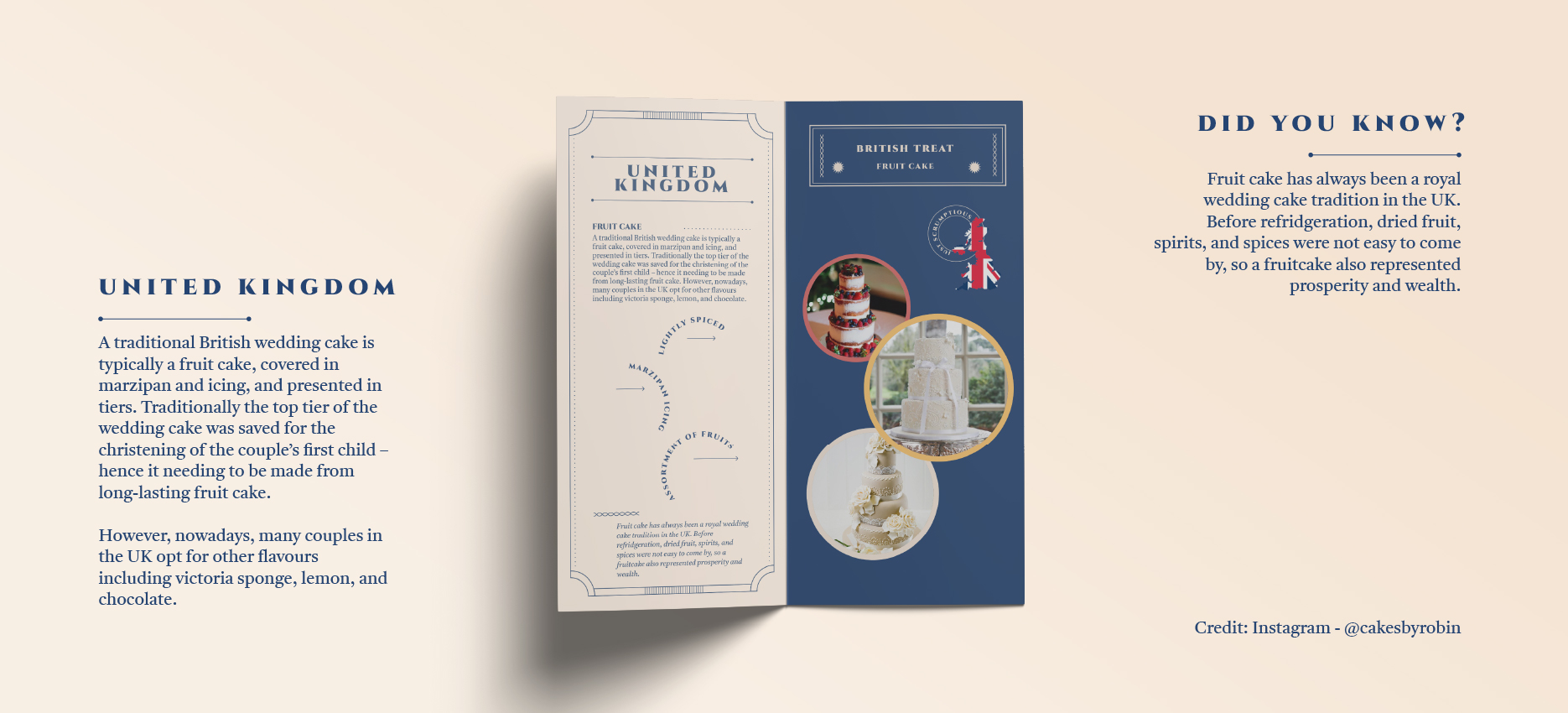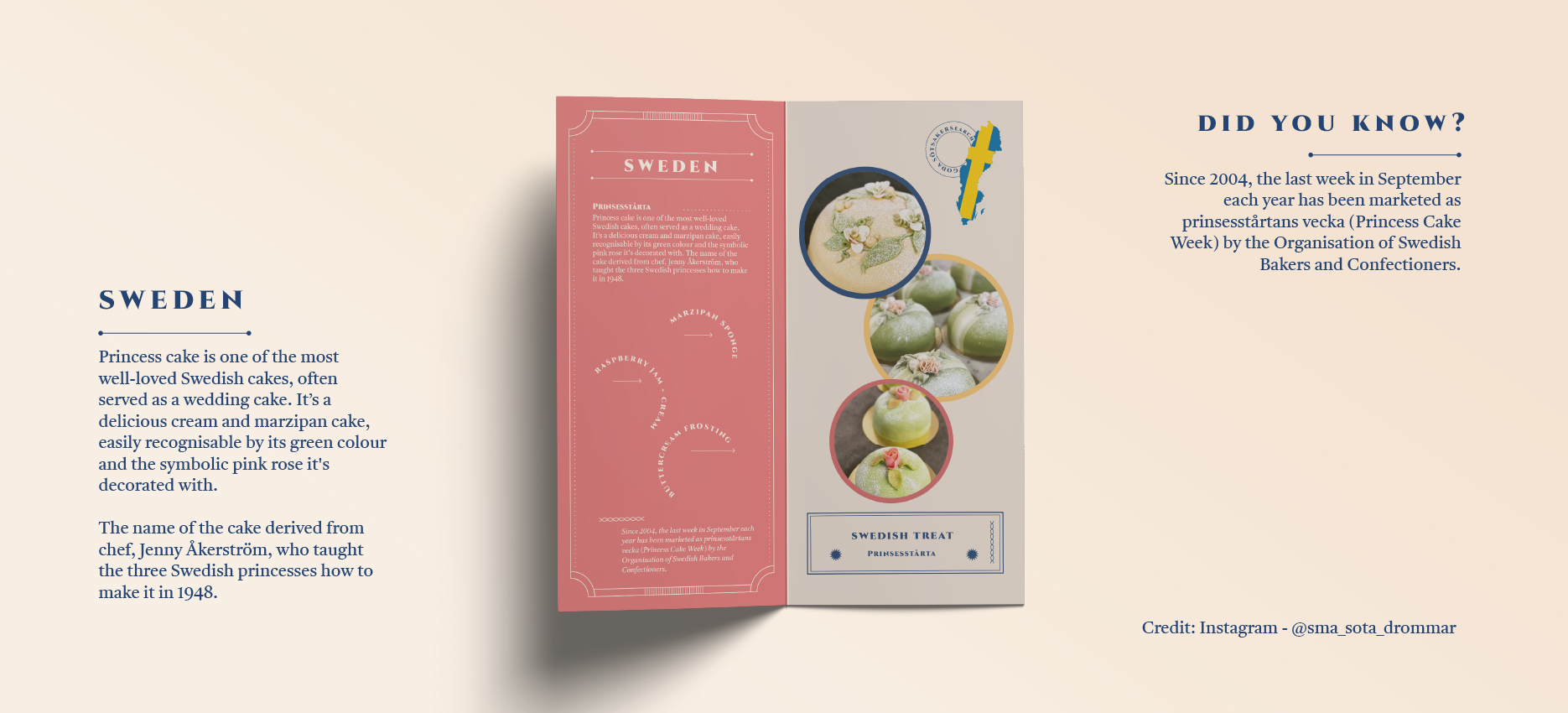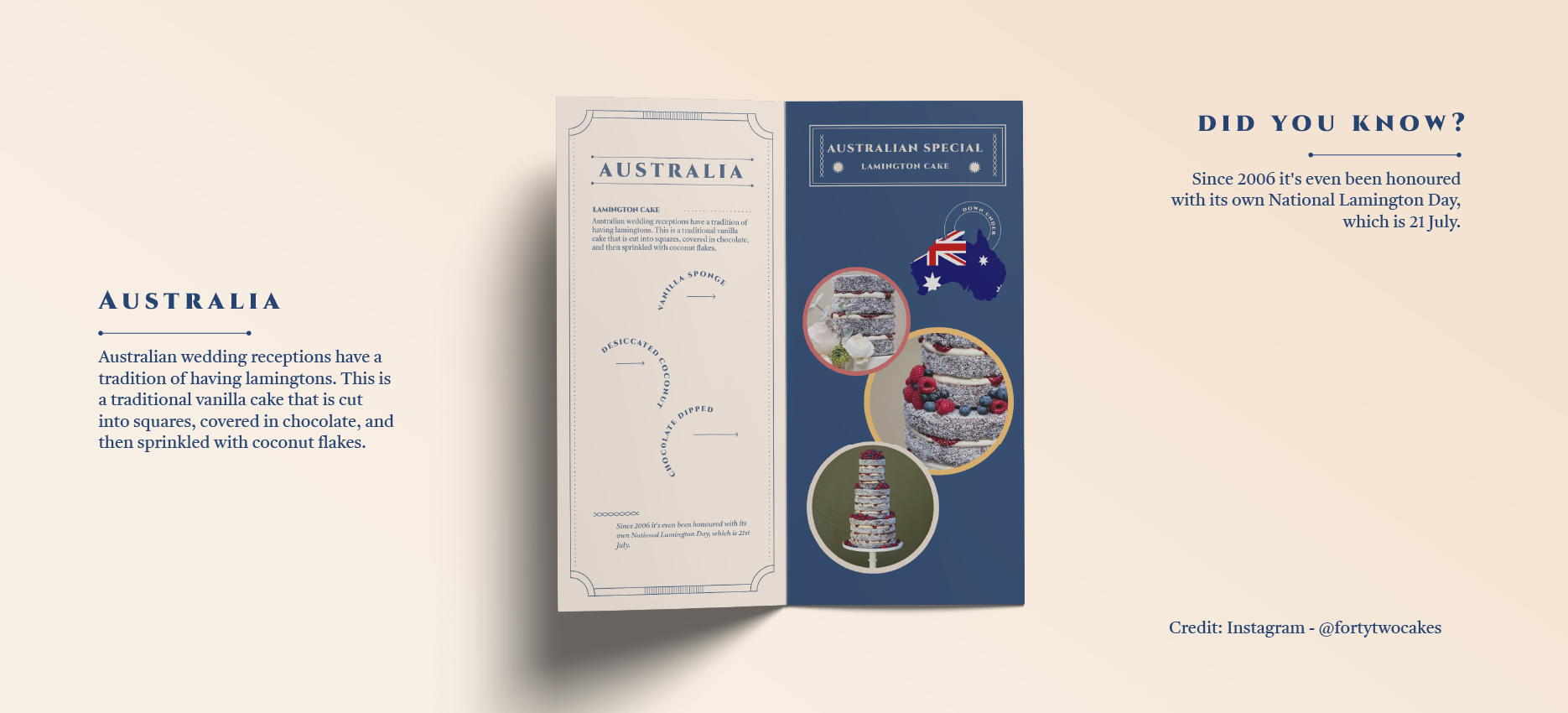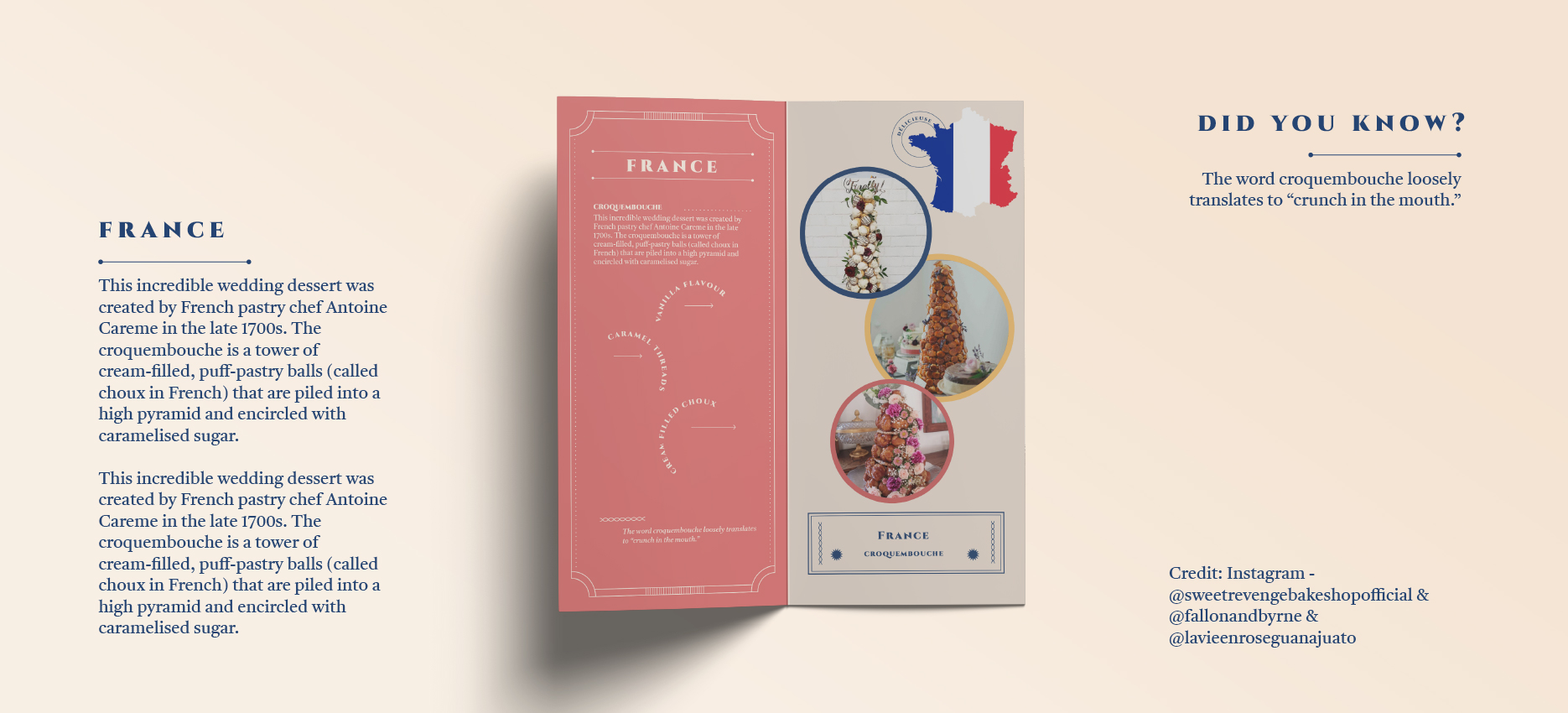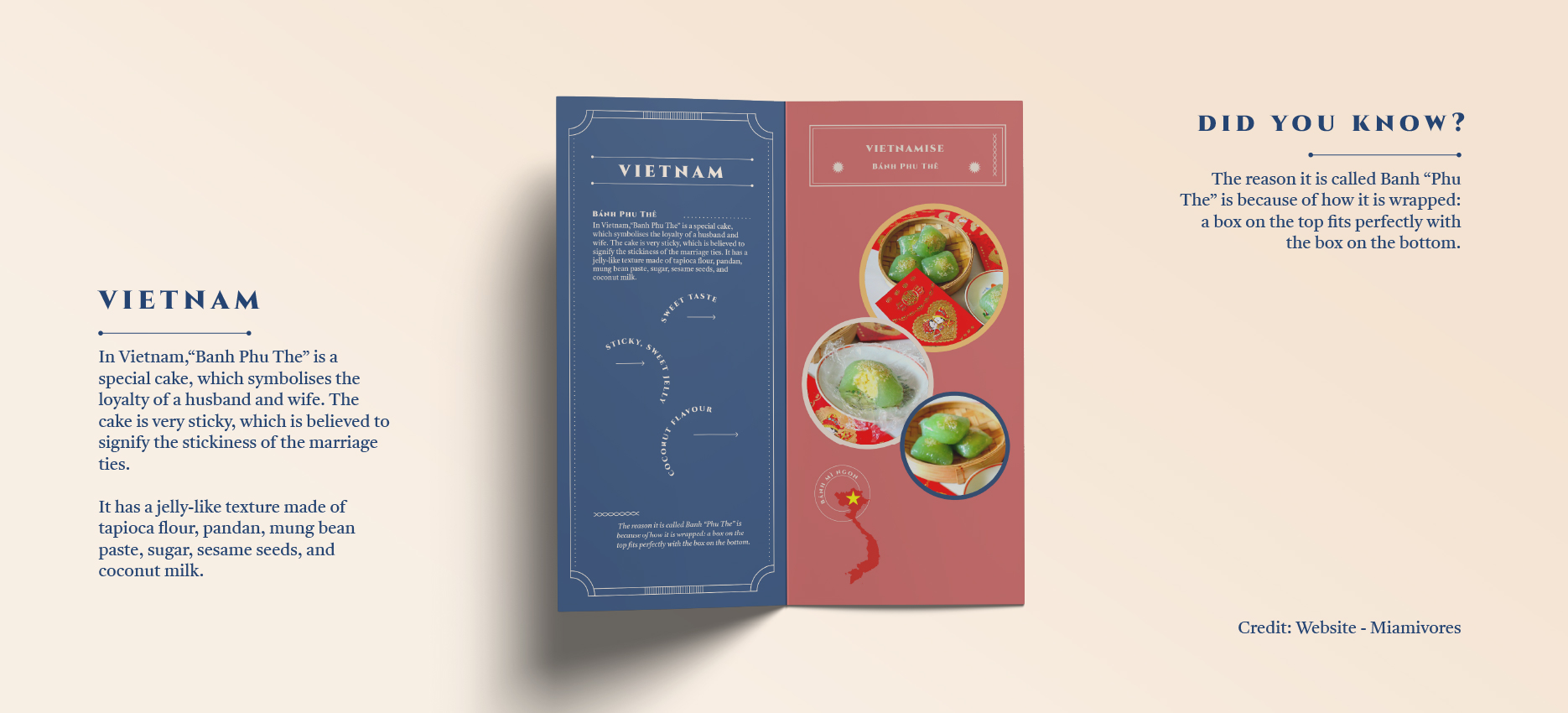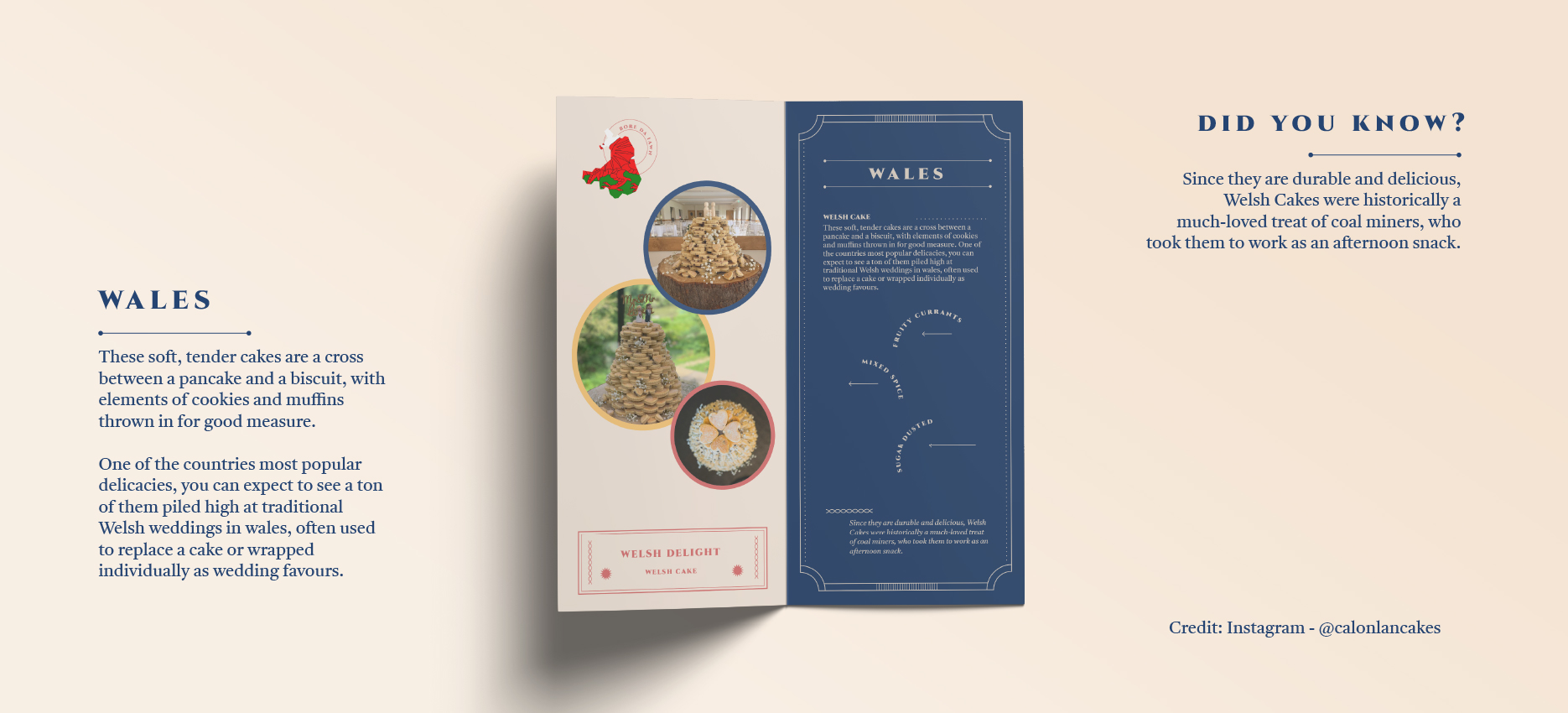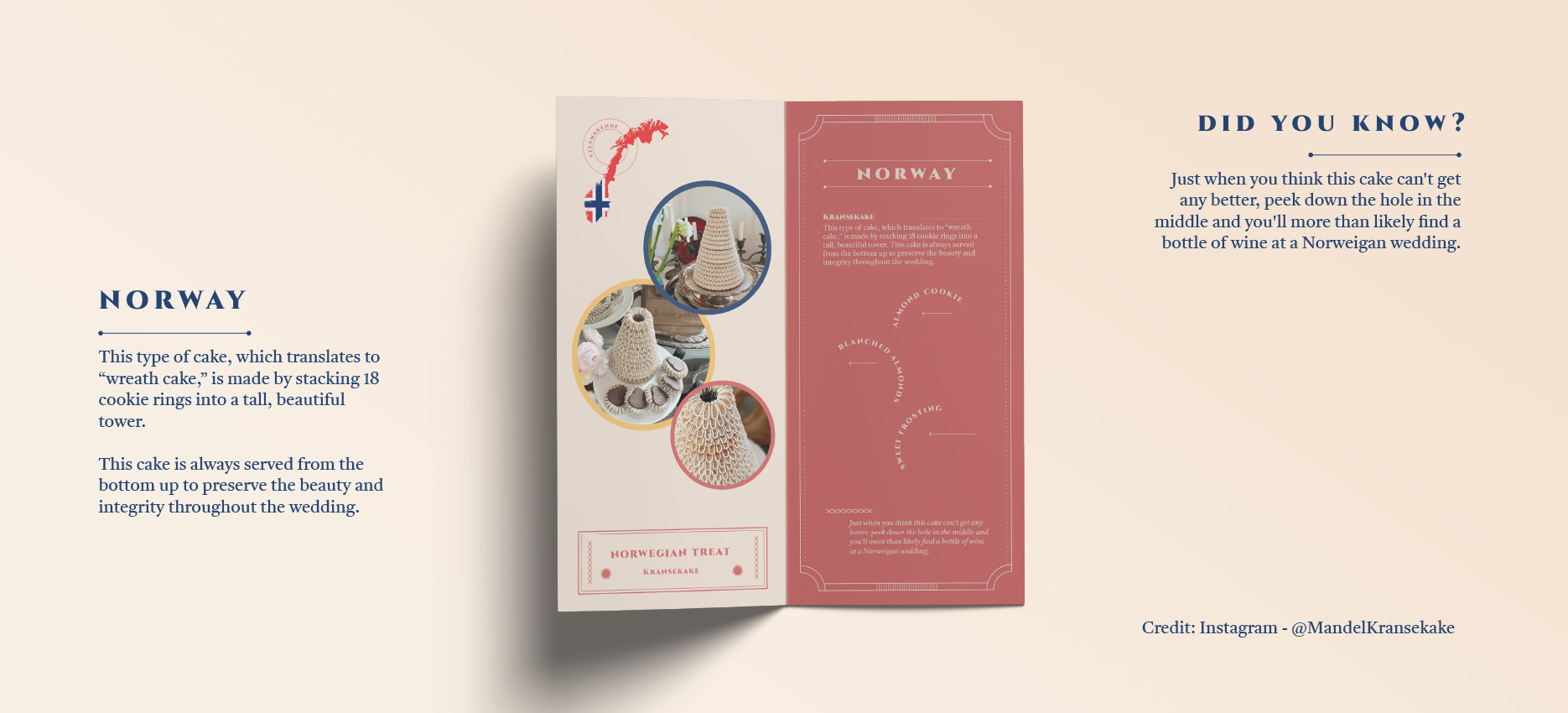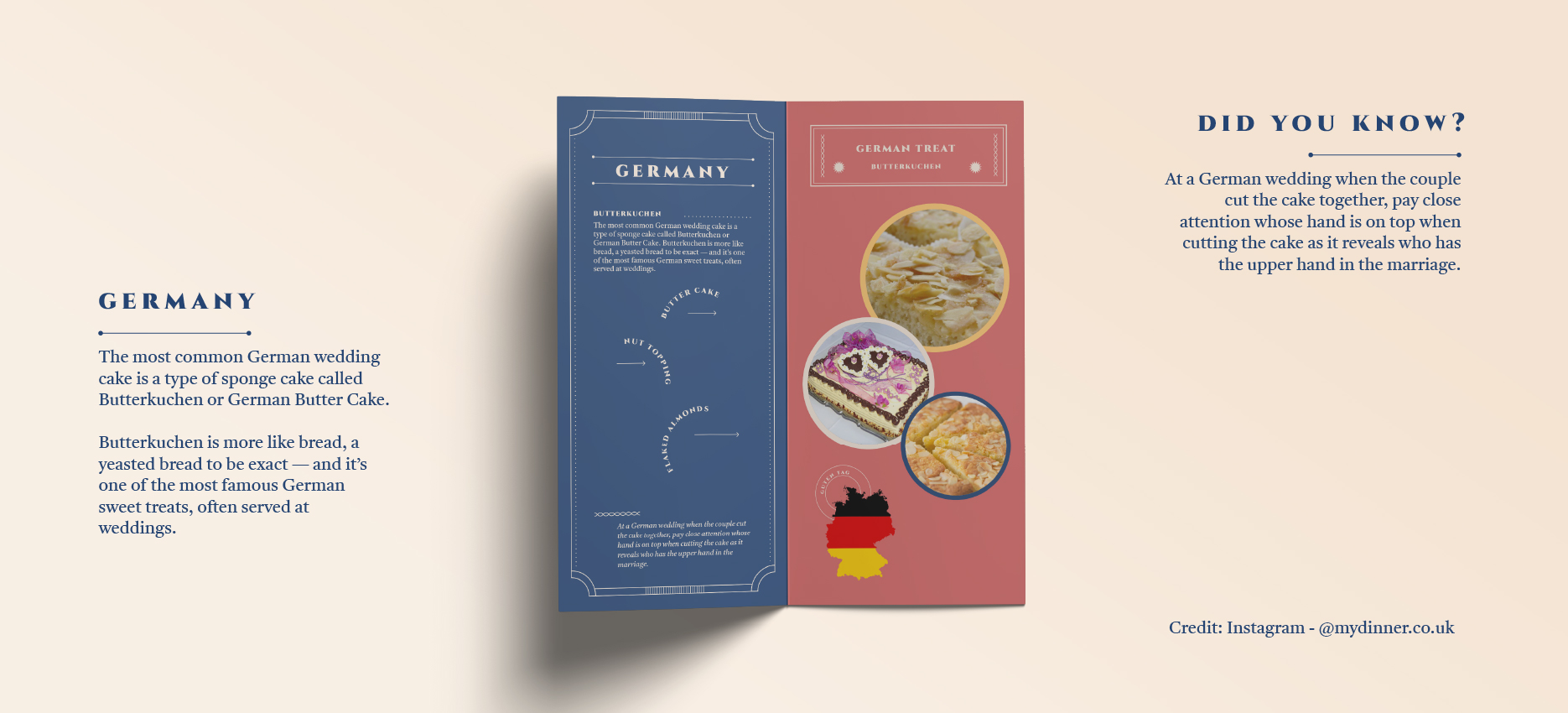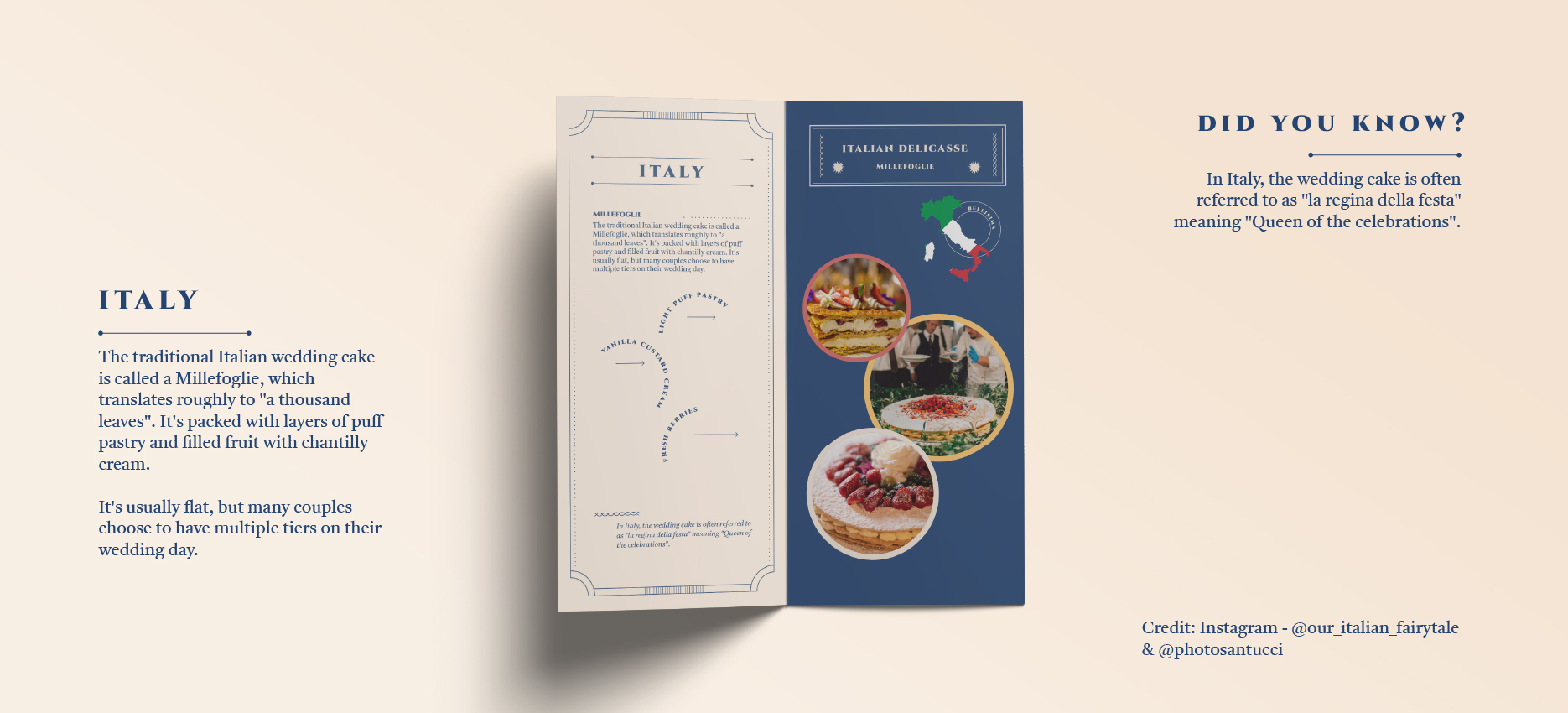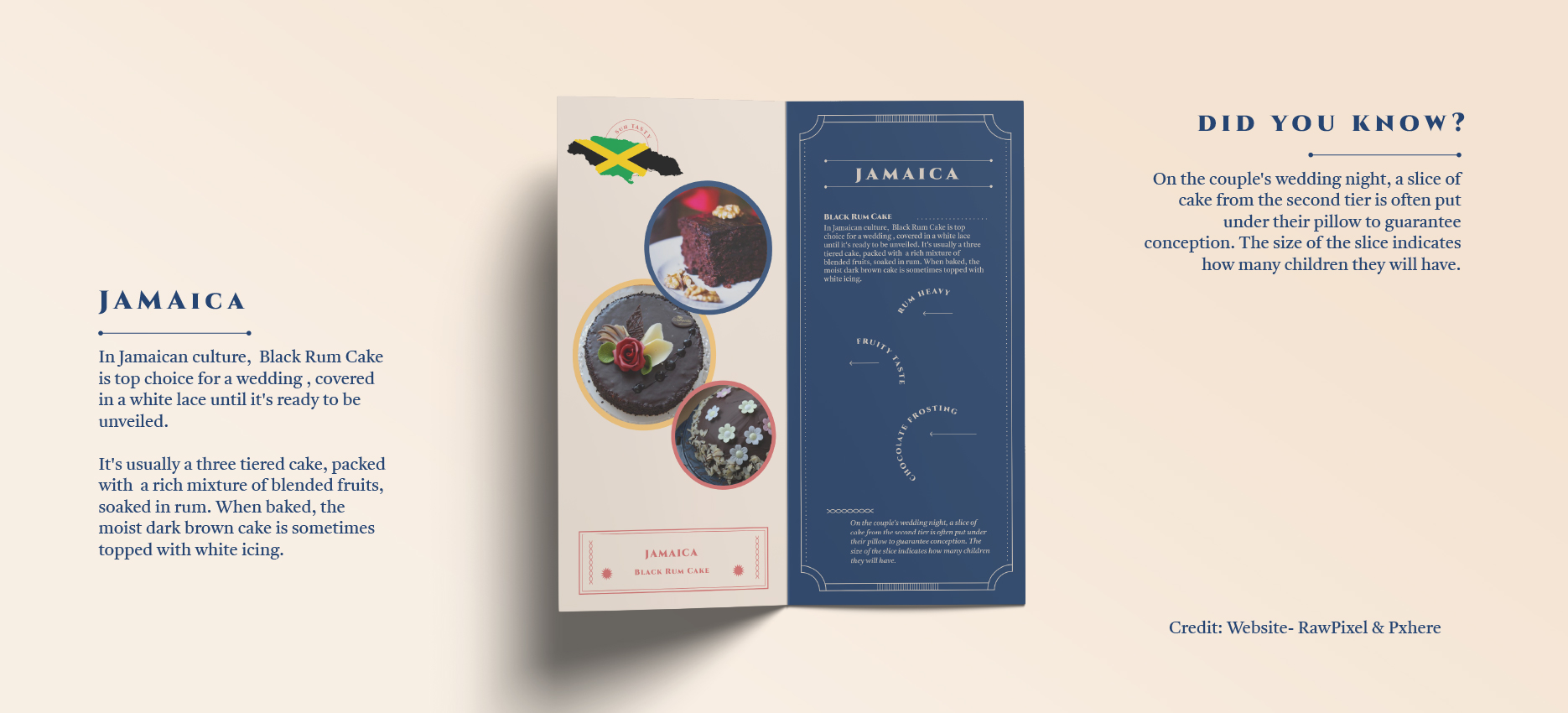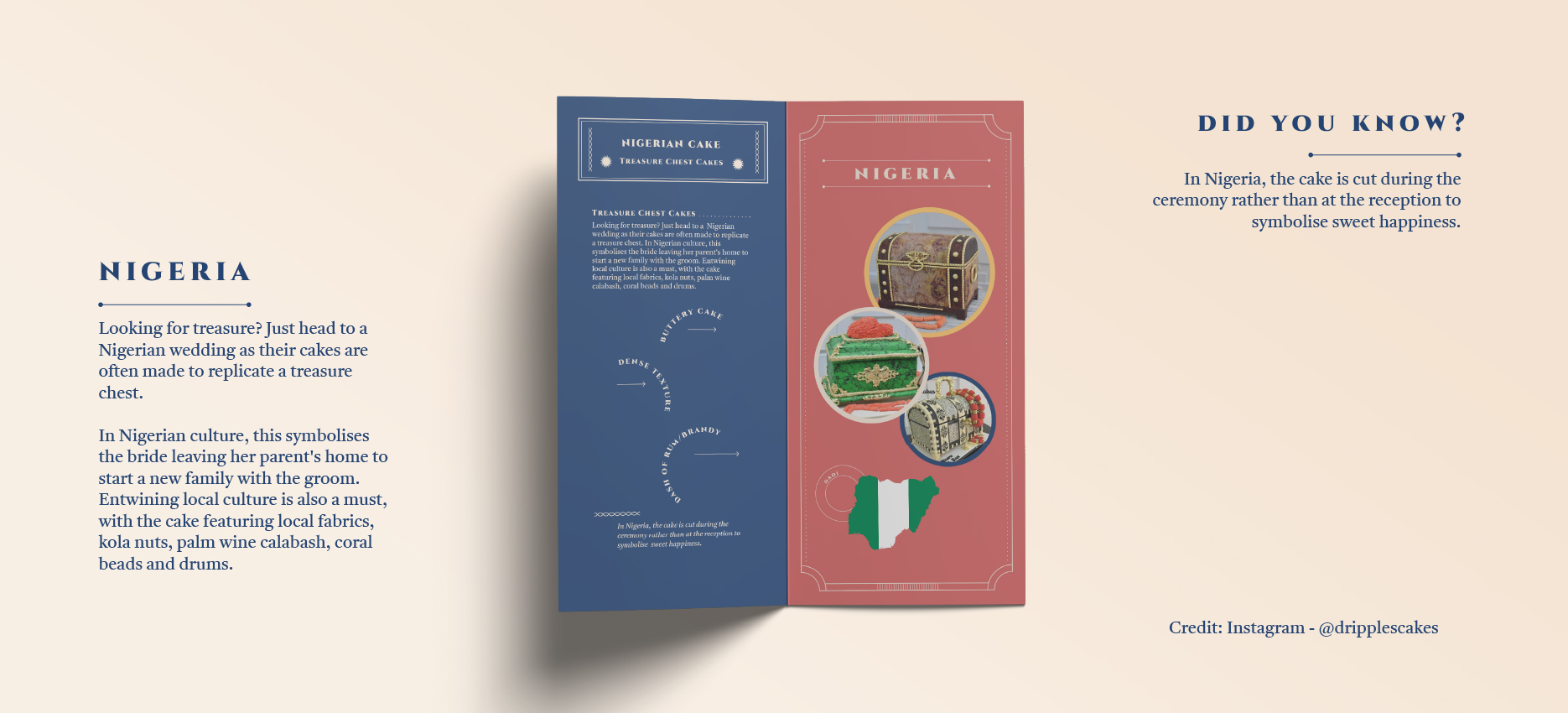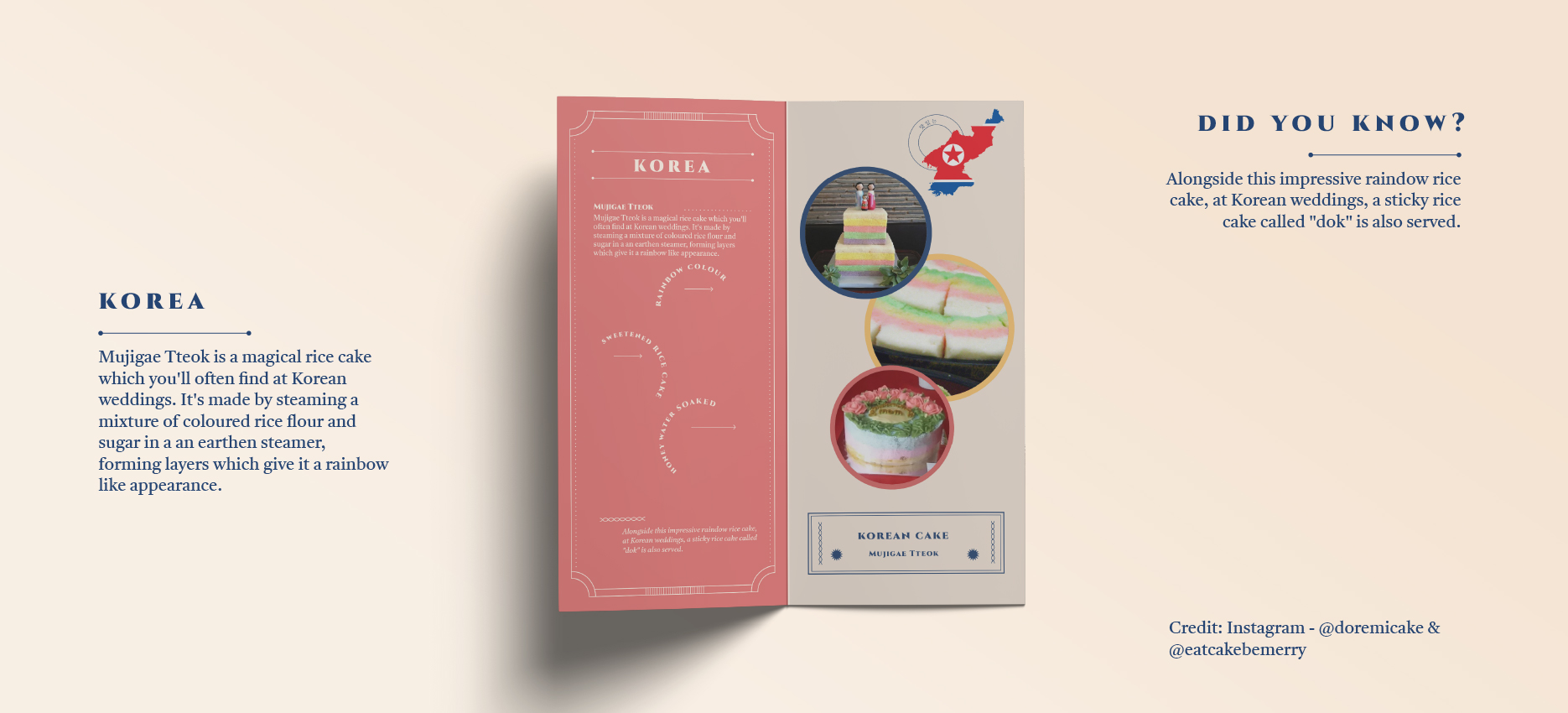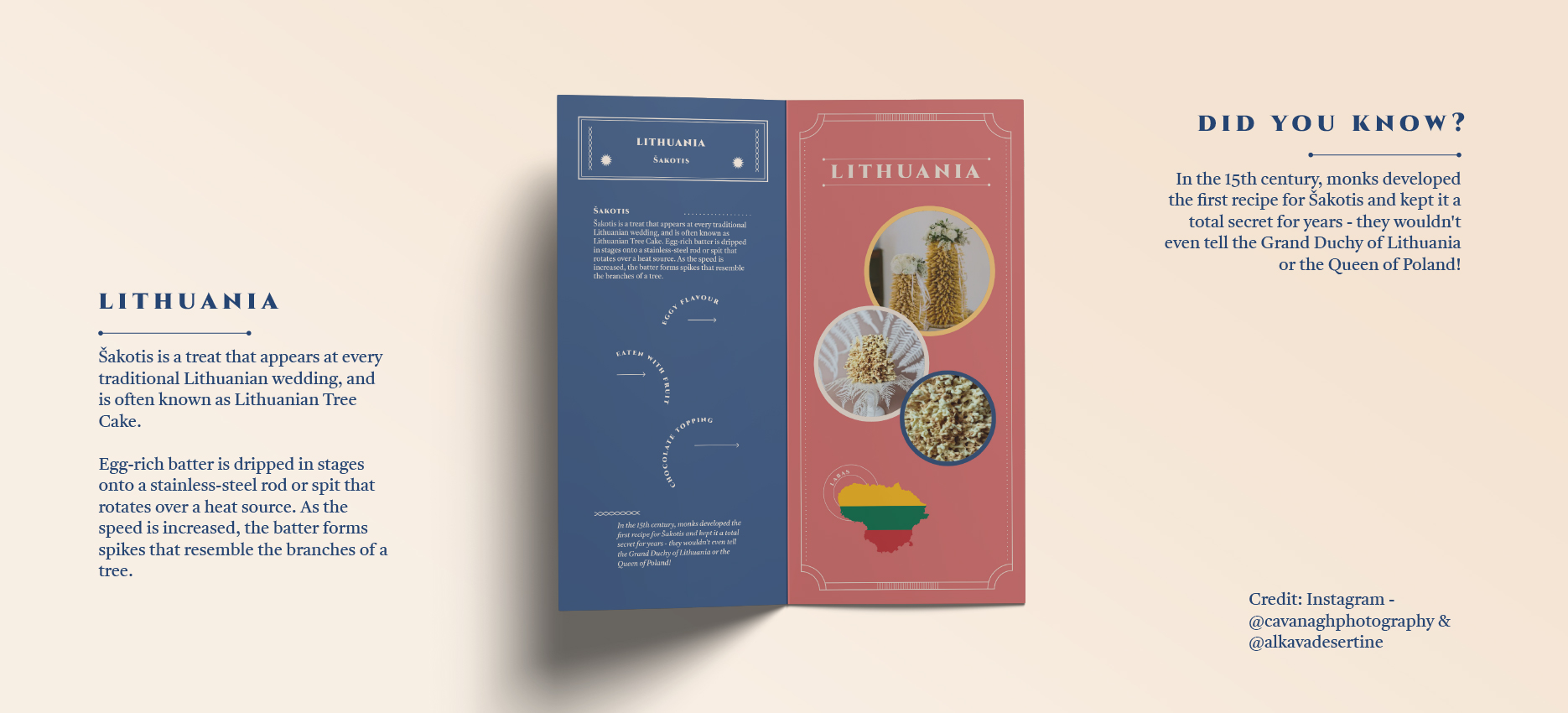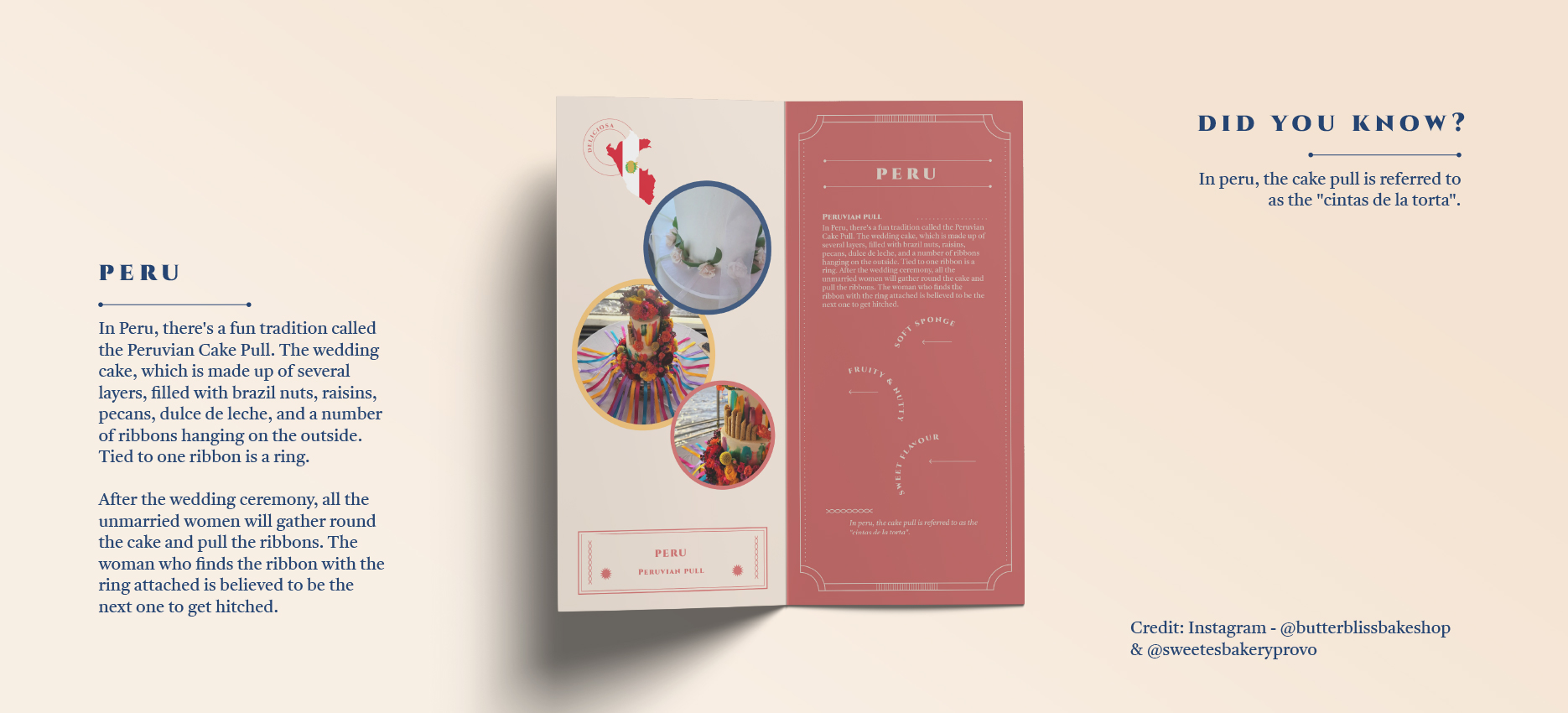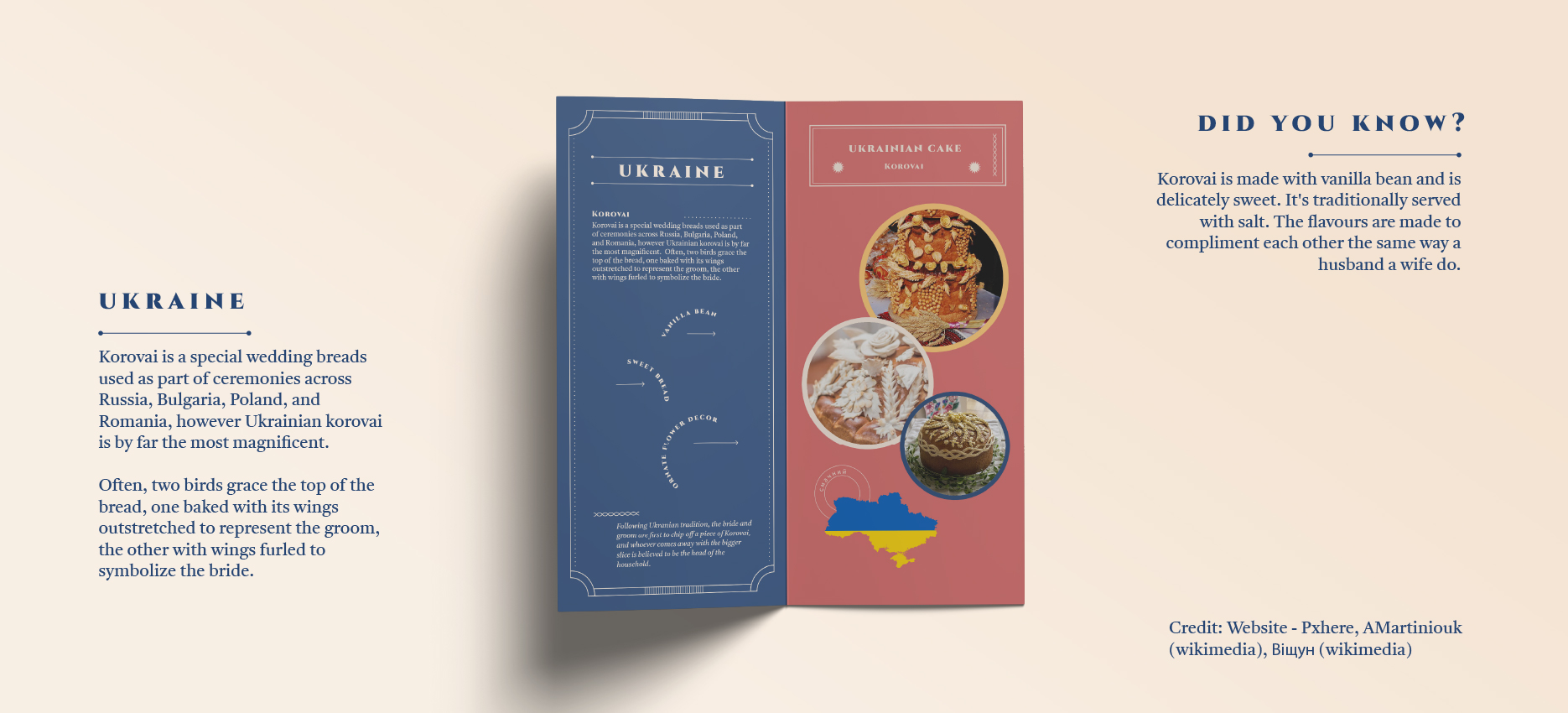 The biggest wedding cake trends for 2022
To find out more about the biggest UK trends for the year ahead, Mariama and Kamillah Fernandez, from The Yummiverse revealed all.
There have been quite a few cake trends throughout 2021 that were increasingly popular amongst bakers, decorators, and the general public. Cakes have been taken to the next level with some of the trends from 2021 such as:
Buttercream cakes – "Buttercream cakes have become remarkably popular within a such a short space of time due to how easy they are to make, and effortlessly beautiful they can be. Especially drip cakes. Drip cakes are very popular amongst cake makers in the UK. We find that drips made from ganache look the best."
Translucent Isomalt Cakes – "These cakes are super easy to do, and the final look is bound to be a head turner. The effect is created by soaking rice paper in warm water until the rice paper is has a delicate almost soggy texture and then creating the shape or effect you desire by strategically placing it. The best part is that you can change the colour of the rice paper by missing food colouring in with the warm water."
Number biscuit cakes – "Number biscuit cakes are as delicious as they are adorable. They are biscuit slices with cream or buttercream between layers and decorated with fruits, chocolates or buttercream patterns and sprinkles."
Miniature cakes – "Miniature versions of wedding cakes for individual guests to enjoy to themselves and save everyone for the wait of getting a slice of cake. It's a great idea since it's COVID friendly."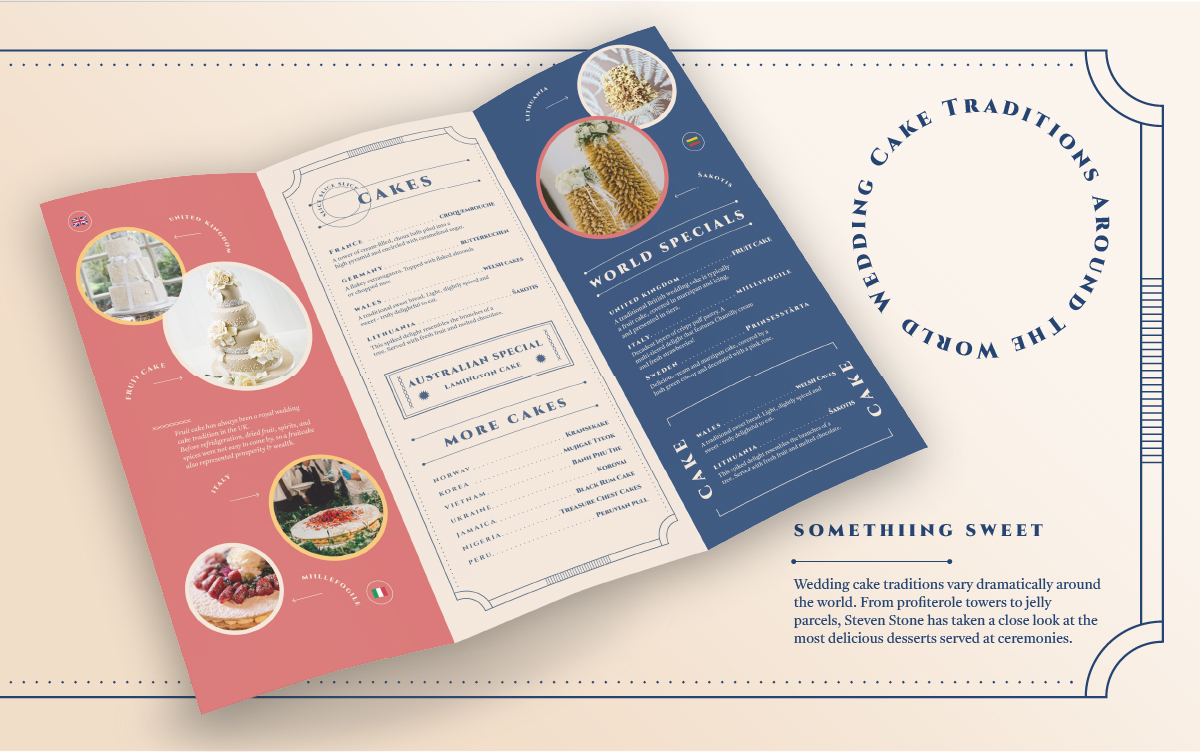 What is the most popular flavour wedding cake in the UK?
"There are quite a few wedding cake flavours that popular in the UK, however, we believe that most popular one is the classic Victoria sponge: a vanilla sponge with a vanilla bean buttercream and strawberry or raspberry jam.
"Fruit cake is also still a common favourite as the bride and groom are known to traditionally keep the smallest tier until their first anniversary, as essentially the longevity of the sponge means the couple can freeze it, defrost when ready, eat and the cake will still be moist."
How much are couples spending on wedding cakes this year?
"Before the pandemic hit, couples were spending anything from £350 to £1000 on their wedding cakes. During COVID many couples either had to put their weddings off till a later date or they simply had to have a far smaller service than intended.
"In 2022, couples have adopted the phase 'Go big or Go home' boosting prices, shifting some wedding cake prices up to as much as £5,000 – £10,000 in order to make their cakes float, swing, hang upside down, lean or tilt.
"Due to the current increase of prices in products and supplies many cake decorators have been forced to increase their prices to match backlogs of weddings caused by COVID and the ever-growing demand in the wedding industry."
Like what you see?
Check out these incredible cake makers from around the world…
Looking for another sparkling treat? Be inspired by our stunning wedding ring and engagement ring designs.