It's that time again – your calendar's full of festivals, but you don't know what to wear. And most importantly, what jewellery to pair your outfits with!
Everybody leaves their working life behind at festivals – the guy you see playing a kazoo at the Stone Circle in the early hours of the morning could well be a well respect lawyer – so be sure to leave your working look behind too!
Now's the time to experiment with jewellery that you wouldn't pair with your everyday look. To give you some inspiration, we've teamed up with renowned Fashion Stylist, Emma Lightbown to find out what people are wearing during festival season 2022…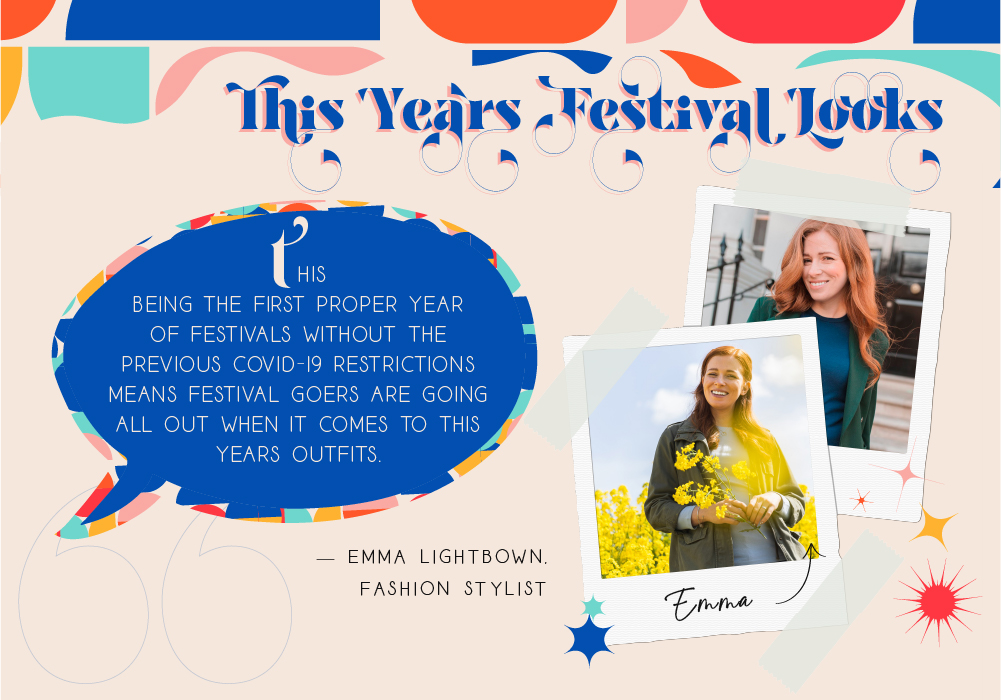 Basic rules to coordinating your wardrobe and jewellery
---
There's a lot of knowledge and insight required to coordinate your wardrobe and jewellery like a star.
We've taken a look at some of the most popular colours and revealed some insider tips on which gemstones they should be paired with.
Blue / Green: Pearl jewellery is timeless, classic and eye catching, yet still understated. The elegance associated with pearls will go with any outfit or theme – though it compliments blue and green outfits particularly well.
Purple: Citrie, Gold and Emerald.
Red: Emerald gemstones gemstones have a distinguished flavor and appeal that can be easily added to your style and look – they look especially vibrant when paired with red.
Black: The beauty of wearing a black outfit is that you can pair it with any gemstone! Gold jewellery and Onyx gemstones work particularly well with both black and white.
Neutral: Diamond jewellery works well with any coloured outfits.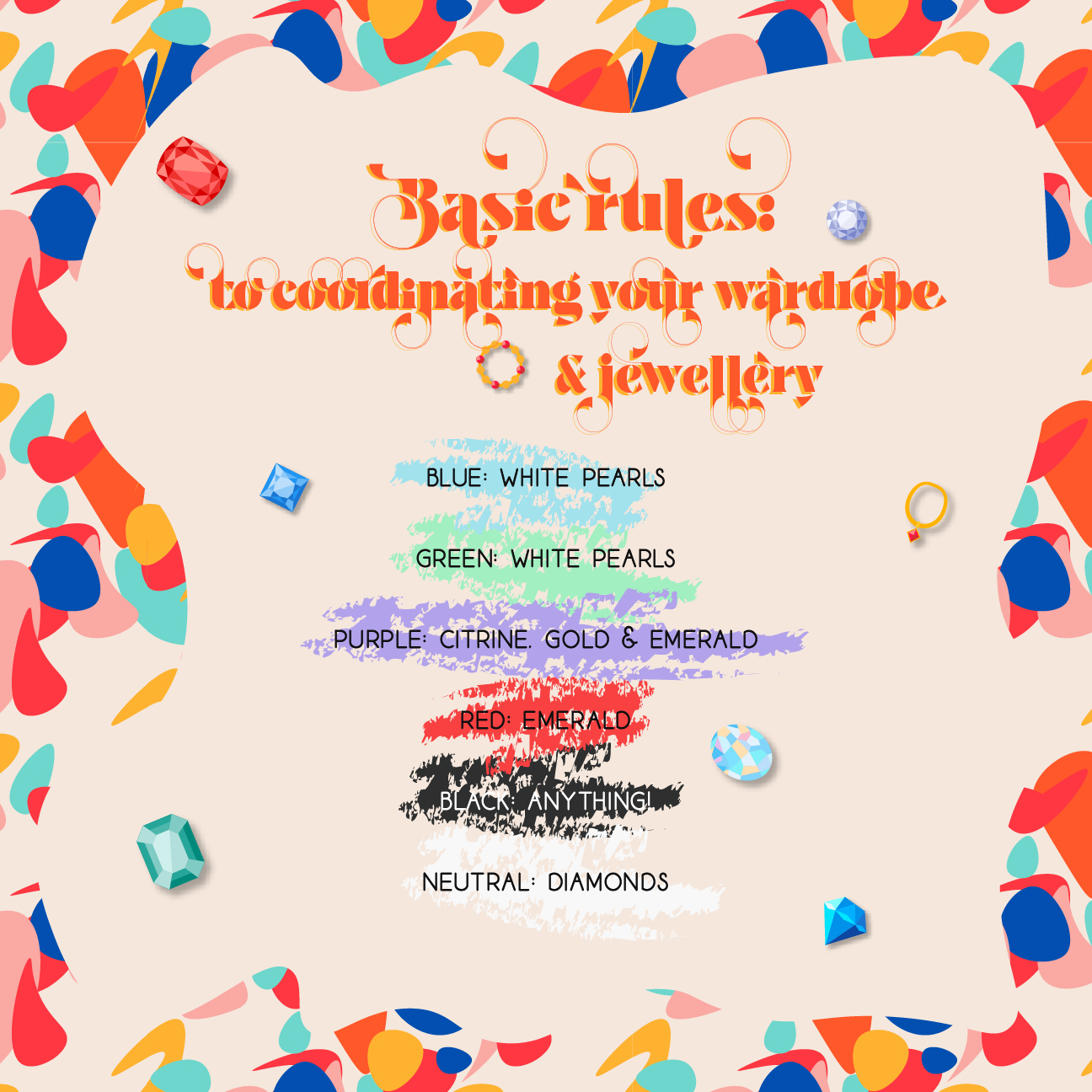 Colour Wheel
---
There's a science behind matching up colors in fashion – a colour wheel is a great way to determine what colours coordinate well with each other and what doesn't.
Start with the colour of your outfit or gemstone and look across from the colour wheel to see the ideal colour tone that you should wear to contrast the colour.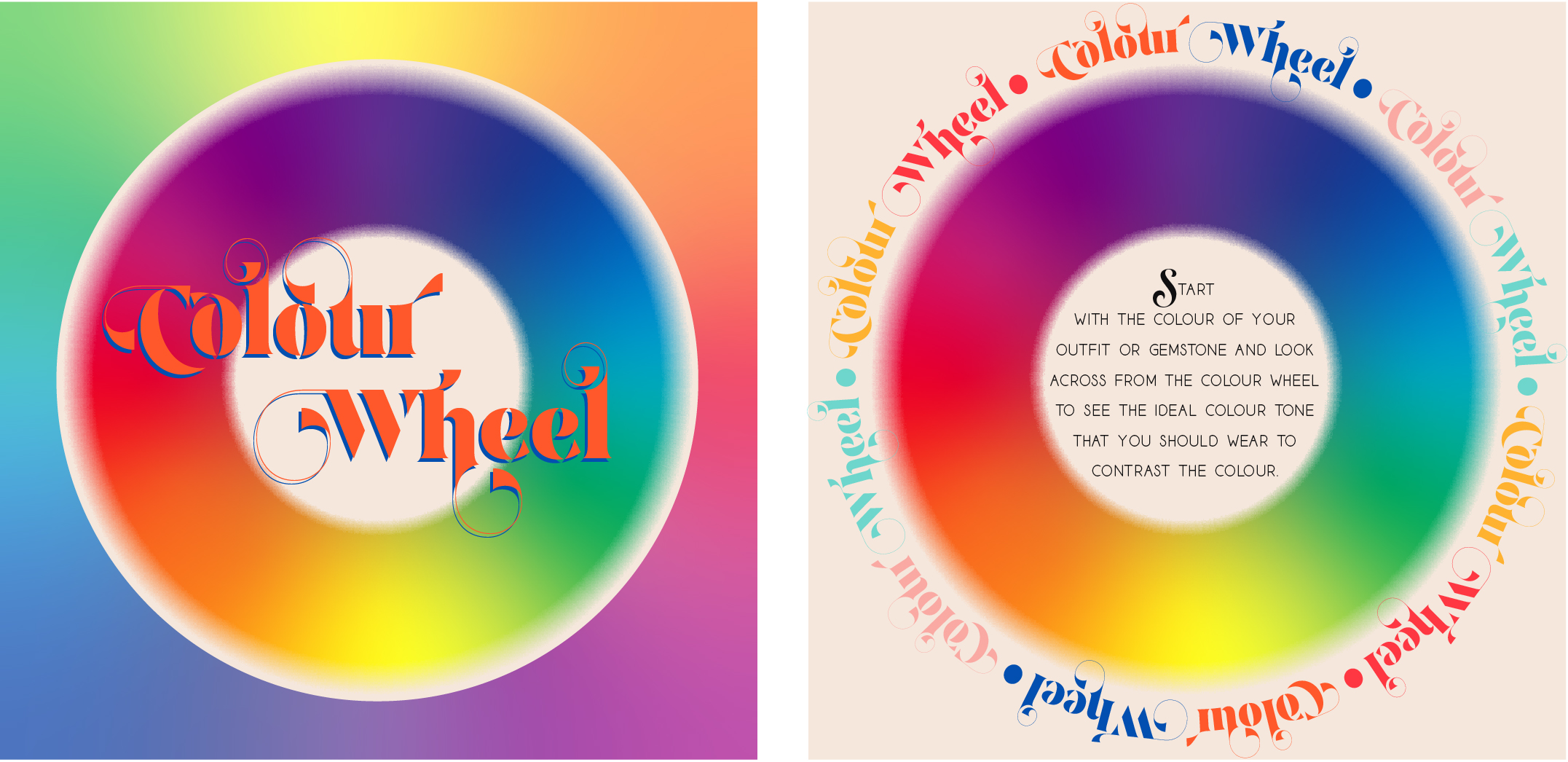 Necklaces
---
When it comes to necklaces, you need to be logical about your surroundings – if you choose something with too many chains or too long, it could get easily tangled or caught on something when you're moving around in a big crowd.
Regarding the increase in sequins on this year's festival scene, it's important to be wary of the heaviness of any necklaces that you wear with sequins.
Bracelets
---
Bracelets are perfect for bringing something special to your look – they're great for making you stand out, or even adding sophistication to your outfit.
Dangling wrist jewelry doesn't work so well when you're in and out of your bag for your phone, purse and those all important tissues for your trips to the lovely portaloos, so you might want to skip bangles and hanging bracelets.
Be sure to bear in mind that any bracelet that you wear, will be paired with a tatty festival wristband!
Earrings
---
Statement earrings are a really fun way to add some personality to simple outfits – for example, a plain dress, sweater, t shirt or sweatshirt. They instantly dress up an outfit, and add some personality to a basic outfit.
When you're wearing statement earrings, let them be the statement – don't make them compete with other jewellery in your outfit. You can wear a simple bracelet or a couple of subtle rings, but be sure to leave the rest of your jewelry off for the day.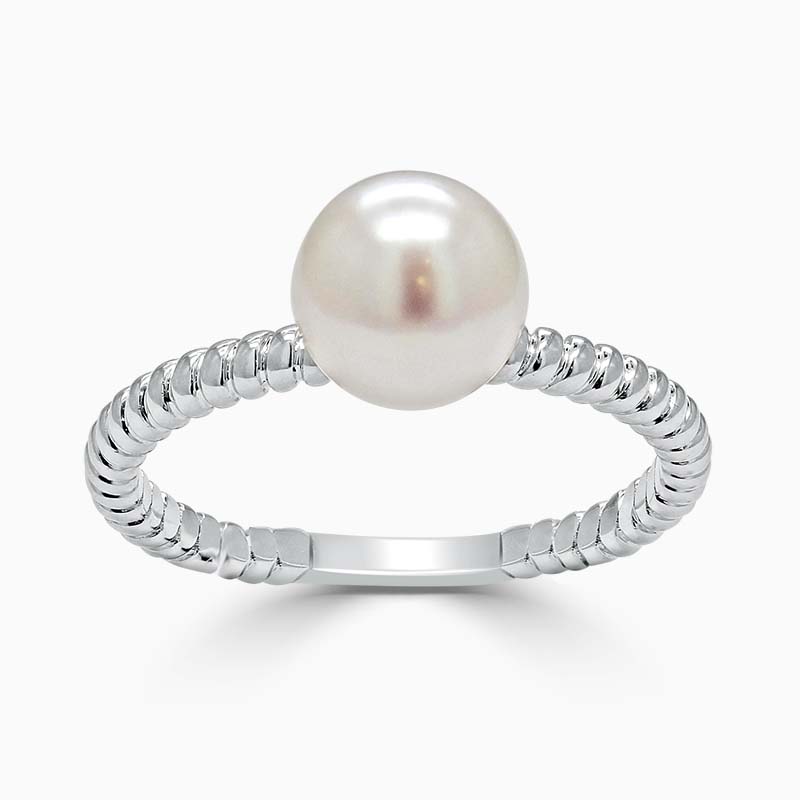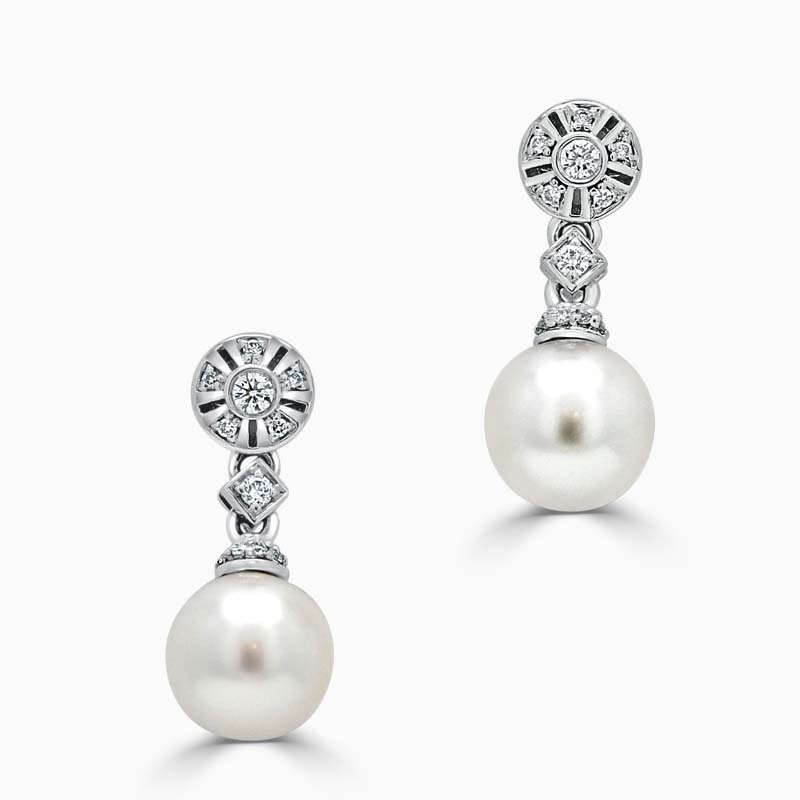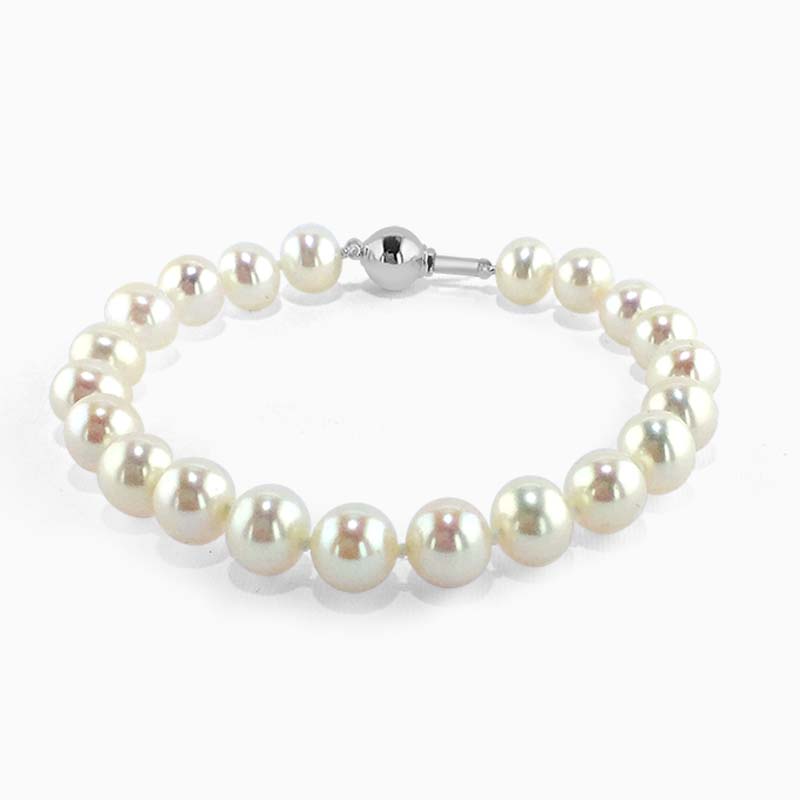 If you're looking for some jewellery inspiration, why not take a look at our full collection? If you don't see anything that takes your fancy, we also offer a bespoke service, where our jewellery designers will create a unique piece of jewellery that ticks all the boxes.