King Charles III and Queen Camilla formally announced their engagement on 10th February 2005.
The ceremony, which took place at the Windsor Guildhall, was followed by a wedding blessing at St. George's Chapel at Windsor Castle. As a symbol of their marriage, the royal couple exchanged wedding bands that were made of pure Welsh gold, as is royal tradition.
Camilla's emerald-cut engagement ring is one of the most expensive engagement rings in the royal family, but what other pieces of jewellery did she wear on her big day?
Jewellery experts at Steven Stone have taken a close look at the brooch that Queen Camilla had attached to her lapel.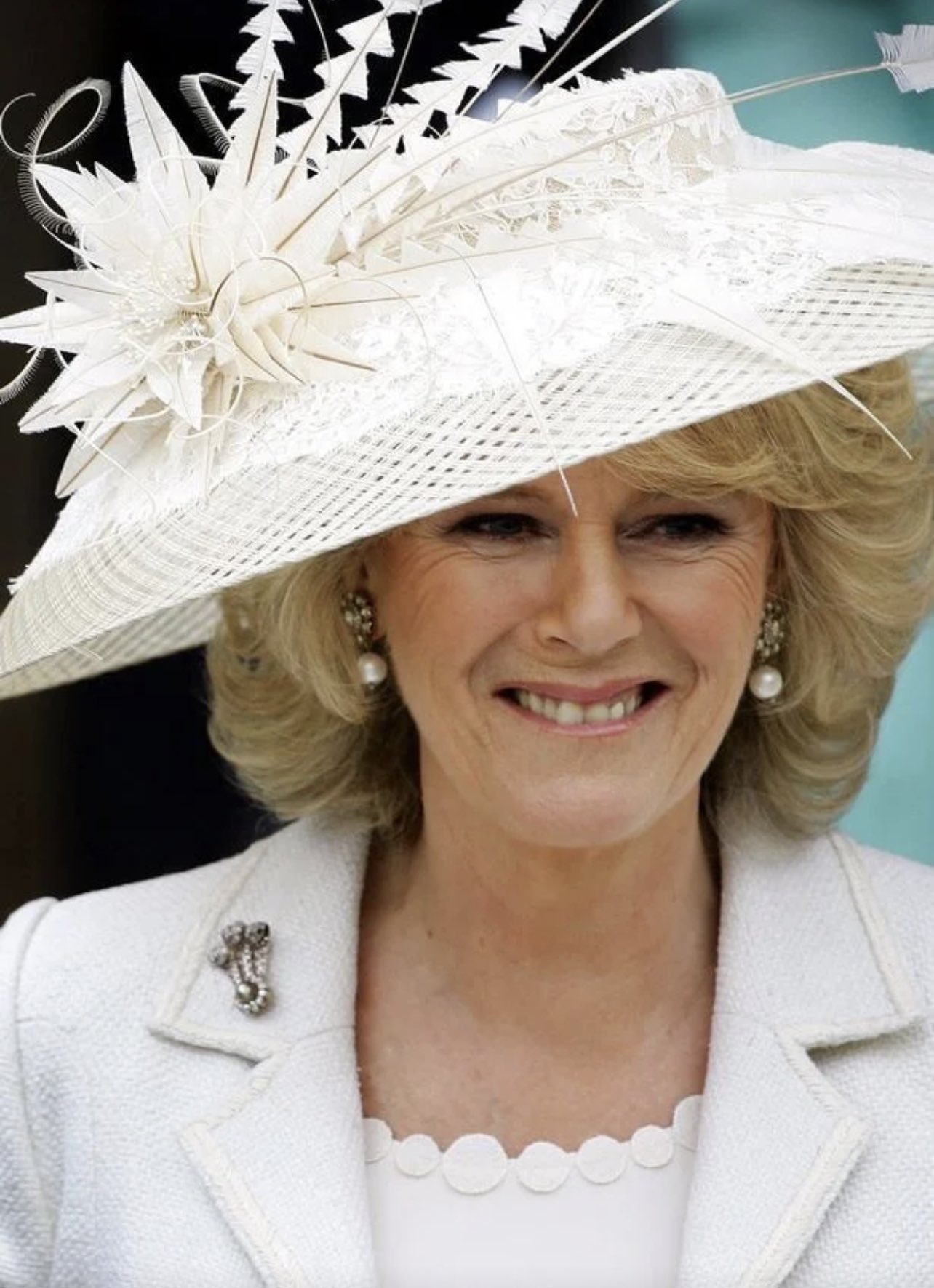 On the right hand side of Queen Camilla's jacket, she was wearing a brooch that was reportedly designed by King Edward VII, who was Prince of Wales from 1842 1901, when he acceded to the throne, following the death of Queen Victoria.
Made of diamonds surrounding a black pearl, the brooch is designed with a Prince of Wales feather motif. At the time of the wedding, the press reported the sentimental piece to be one of the jewels commissioned by King Edward VII for Queen Camilla's great-grandmother, Alice Keppel.
Though it's a historic piece, the brooch doesn't appear to contain any valuable stones. Taking this into consideration, our experts estimate it to be worth $15,000.
This isn't the only piece of jewellery featuring the Prince of Wales motif that's in regular rotation by the royal family.
Though she didn't use the title due to its popular association with her husband's first wife, Diana, Camilla was the Princess of Wales from 2005 to 2022 and wore the Princess of Wales pendant during that timeframe. Whilst Diana tended to wear the jewel as a necklace, Camilla opted to wearing it as a brooch.
Kate Middleton was seen wearing the Princess of Wales pendant as a brooch towards the end of last year, which not only serves as a nod to her new position as the Princess of Wales, but it pays homage to her late mother-in-law, Princess Diana, who wore the pendant regularly during her marriage to the then Prince Charles.
One piece of understated jewellery that features the motif is King Charles III's signet ring, which he's been photographed wearing since the mid 1970s. Engraved with the symbol of the Prince of Wales, the signet ring serves as a reminder that although he was born to be King, Charles spent 64 years of his life as the Prince of Wales.
If you're looking for jewellery to rival royalty, our team can design bespoke creations, tailored to you. From engagement rings and wedding rings to necklaces and pendants, your options are endless.
---
Follow us on our socials
Pop over to our social platforms to keep up to date with Steven Stone's latest jewellery content and news.