Kylie Jenner swept fans off their feet last night as she unveiled a photo of two incredible diamond rings, one of which belongs to her daughter, Stormi.
Reported to be a gift from Travis Scott, jewellery experts at Steven Stone have analysed the rings, revealing everything you need to know.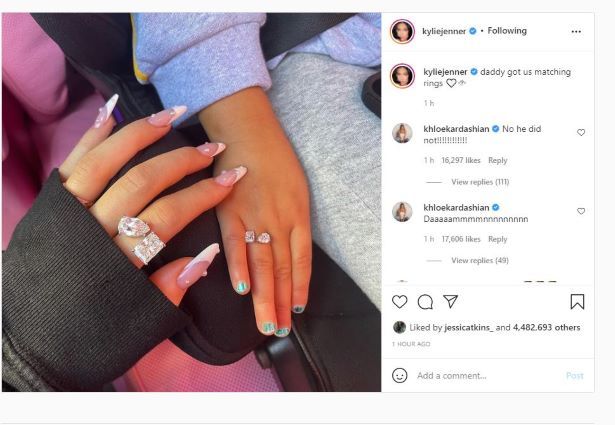 Here's what leading diamond expert, Maxwell Stone, has uncovered:
Both rings feature radiant and pear-shaped diamonds. Stormi's miniature ring has two 1ct diamonds and could hold a value of anywhere between $50,000 to $100,000.
Kylie Jenner's ring features two magnificent 10ct diamonds, which would be worth $2million on today's market
The diamonds look to be VVS2 clarity, which means they of incredibly high quality, with no visable flaws or inclusions.
Maxwell Stone added: "These rings are both magnificent, there's no doubt about it. Alternative styles like this which feature two large statement stones are becoming increasingly popular this year and are no doubt going to be a huge trend for 2022.
"Oval engagement rings are already on the rise after Kourtney Kardashian announced her engagement last month, and it's no doubt fans will be keen to follow Kylie Jenner's style too."
If you're looking for an engagement ring, why not take inspiration from the Kardsahian-Jenner clan? We can help you design a bespoke piece that's worthy of the red carpet.