If you're a lover of antique jewellery, sit back and read the story of the Beau Sansy diamond, a jewel that began 400-year journey through European royalty…
As soon her eyes met with the sparkling 34.98ct Beau Sancy diamond, Marie de Médicis, wife of the French king Henri IV, was determined to have it, begging her husband to gift it to her.
Her wish for the rare diamond came true, as in 1610, a day after her coronation the stunning pear-shaped gem was handed to her – however, sadly it didn't come without a price. A day after receiving the gem, king Henri was assassinated, leaving behind his wife and six children under the age of nine.
From here, the Beau Sancy diamond began its 400-year journey through European royal history as it passed between monarchs in France, England, the Dutch Republic and Prussia.
With an extraordinary past of being worn in the crowns of different royalty the rose cut diamond is one of the world's most famous and oldest historically significant gems.
In 2012, at a Sotheby's auction in Geneva, the diamond was estimated to sell for around £3 million thanks to the romantic, royal history of the jewel. The diamond has also been previously owned by film stars and billionaires, originally mined in India near Golconda.
"It's extremely rare for a diamond of this importance to come on the market," said David Bennett of auction house Sotheby's to the BBC.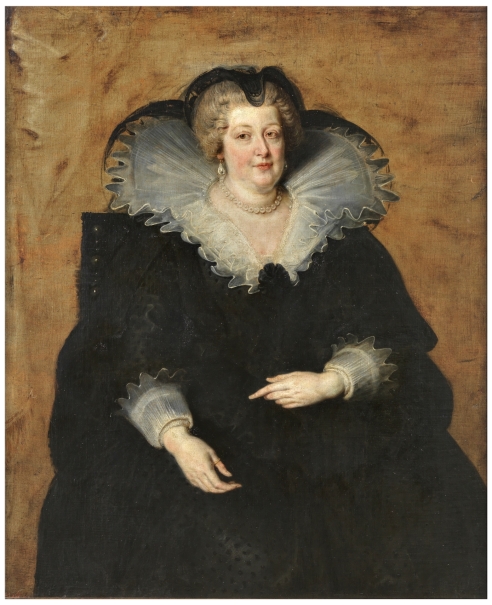 "It's never been out of royal hands, it's of immaculate provenance, it's in all the history books of famous stones."
After being worn at Marie de Medici's coronation, the diamond was pawned by Mary Stuart to finance the fight by her brother, the future Charles II, for the English throne, following the English Civil War. Following this, it was the centrepiece in the crown of the first king of Prussia, sold by the Royal House of Prussia, the descendants of those who once ruled Prussia.
On the day of the auction the Beau Sancy became the oldest diamond ever to go under the hammer, selling for eight million francs (£5.3m) in Switzerland. It was more than double the estimated top price, however the winning bidder chose to remain anonymous, meaning nobody is certain who owns the gem now, and whether they're Royalty or not.