Kate Middleton made us green with envy when she stepped out wearing some incredible diamond and emerald jewels for a special dinner hosted by the Governor General of Jamaica.
Teamed with an emerald green Jenny Packham gown, Kate chose the perfect accessories to complete the look – a pair of earrings and a bracelet from the Queen's Emerald Tassel Parure collection.
Queen Elizabeth often loans jewellery to Kate, however is a fan of this collection herself, having previously worn these beautiful gemstones back in 2011, when Barack and Michelle Obama came to the UK.
The full collection which features earrings, bracelet, and a show stopping necklace, is rumoured to have been a gift from Sheikh Zayed bin Sultan Al Nahyan of the United Arab Emirates, however it's not officially confirmed.
Taking a close look at the emerald tassel parure, our jewellery experts estimate it to be worth over £550,000.
Diamond expert, Maxwell Stone, said: "The earrings from the Queen's emerald parure collection are exquisite. Featuring pear shaped green emeralds set in yellow gold, the knot design drop earrings are completed with round brilliant diamonds. This stunning pair is likely to be worth over £50,000 alone.
"The bracelet Kate loaned is also magnificent, again featuring a plethora of white diamonds set in yellow gold, and what we can only assume are the finest quality emeralds, given they are from the Royal collection. If I were to value this bracelet, I would estimate it to have a value in excess of £150,000.
"And, while Kate didn't wear the necklace which completes the parure, I couldn't help but take a look. It is a statement piece of jewellery made using hundreds of round brilliant diamonds and three pear shaped emeralds. It would probably be worth around £300,000, making the entire collection worth over half a million pounds."
What do emeralds symbolise?
The royal family are huge fans of emeralds – and it's no surprise. Often associated with success and happiness, they are traditionally believed to have incredible powers when worn. Queen Cleopatra famously worshiped emerald jewellery, believing it would give her eternal youth and beauty.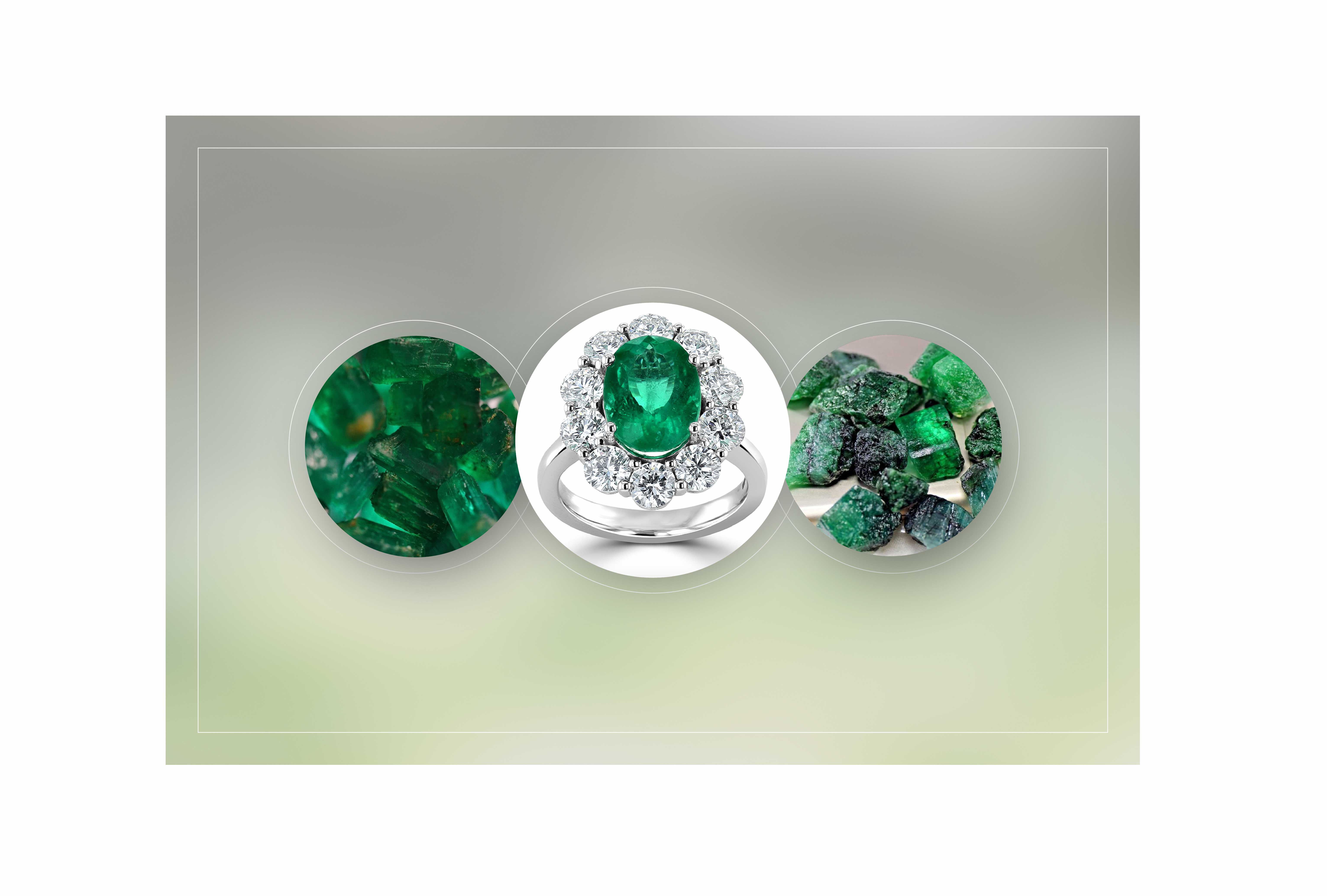 The meaning behind green emeralds
Emeralds are traditionally thought to preserve love and passion in relationships and is also seen as a symbol of hope, success in love and domestic happiness. In many cultures, emeralds have been used as talismans to protect against evil.
The green colour is connected to spring, renewal, rebirth, growth, and even therapeutic properties for the eyes. It has always been believed to have powers of tranquillity, peace, renewal and growth.
Looking for some inspiration?