Meghan Markle and Prince Harry stepped out in the states this weekend (Feb 27 2022) to accept the President's award at the prestigious NAACP Image Awards.
Meghan looked stunning in a vivid blue Christopher John Rogers dress, her £120,000 engagement ring, and a gold cuff bangle that once belonged to Princess Diana.
Fans recognised her late mother-in-law's bracelet after she first wore in during her royal tour of Australia with Prince Harry, 36, in 2018.
READ MORE: The most valuable engagement rings from the royal family
But what do we know about this bracelet and why is it so special?
After analysing the bracelet, Maxwell Stone, our leading said: "The bracelet features two large royal blue cabochon sapphires, that look to be around 5ct each. The stones are embellished with small diamonds on a yellow gold cuff. This bracelet likely has a high price tag, thanks to the size of the stones it features. With this in mind, I'd estimate it's worth around £25,000."
Not only did the cabochon sapphires match Meghan's dress perfectly, they also have a spiritual meaning. Traditionally, it is believed that sapphires have calming properties, promote peace and pristine rest, helping to slow down the mind.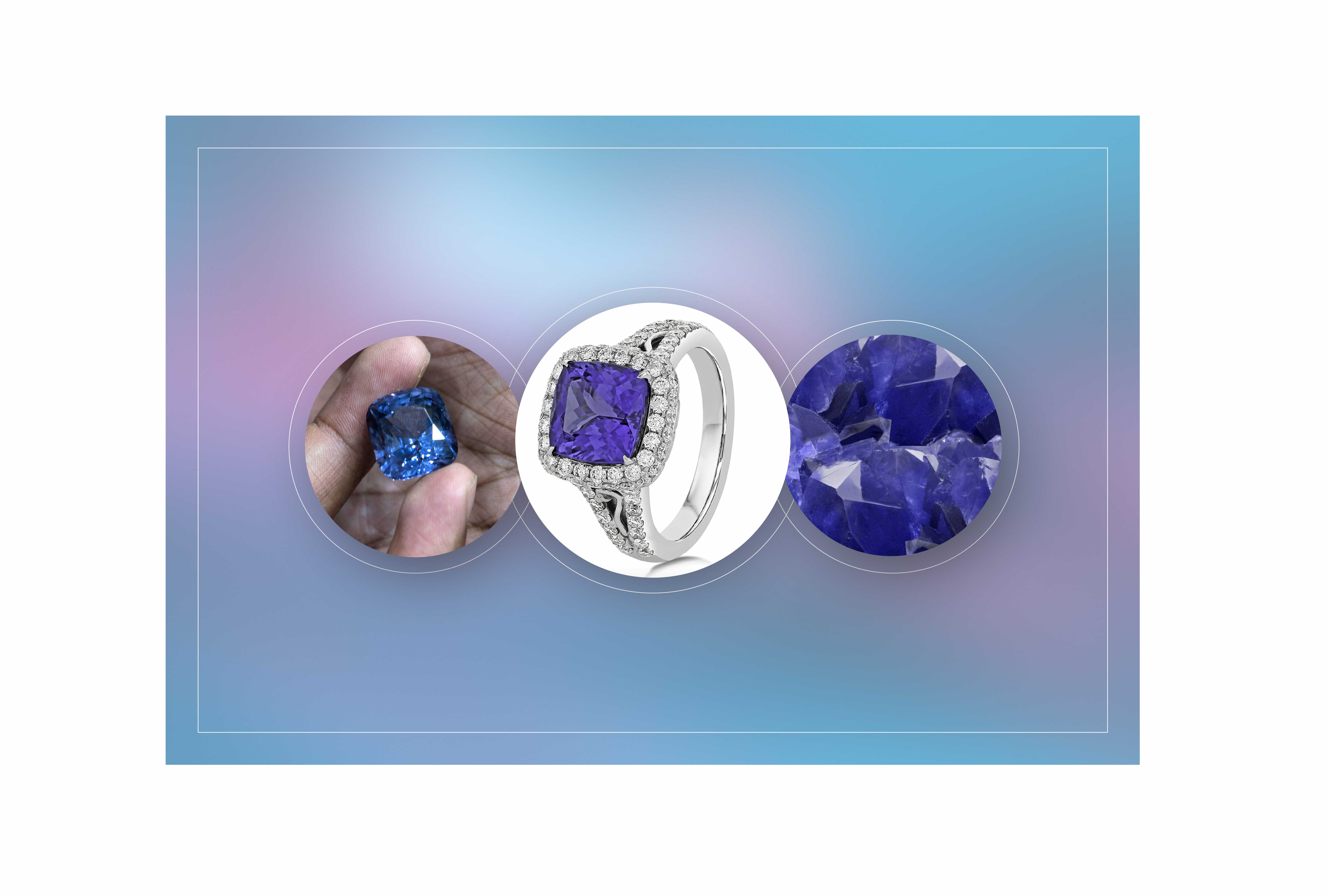 While blue is the most common, did you know sapphires come in a range of colours? In fact, pink and teal are becoming increasingly popular sapphire varieties.These elegant gemstones have long been connected with royalty and are loved by Queen Elizabeth and Kate Middleton. They are a classic and elegant gemstone.
The sapphire respresents faithfulness and promise. For many people, it is a symbol of wisdom and is believed to help with communication and inspiration. Sapphires promote peace, contentment and calmness.
Meghan is known for her love of precious gemstones, as she recently had her, Harry's, and Archie's birthstones added to her eternity ring.
READ MORE: Why Princess Eugenie's engagement ring is incredibly rare
Peridot is Meghan's birthstone, and is believed to help with "asthma, sinuses, and alleviating illness in the eye, stomach, thyroid and liver". Emerald is Harry's birthstone and is believed to "help lift mood, cure insomnia, and detoxify the blood". Meghan and Harry's son Archie's birthstone, sapphire, meanwhile, "strengthens you to deal with anxiety, stress, depression and insomnia".