Although engagement rings get the most talks, wedding rings are just as important. Your wedding ring needs to be perfect – its as simple as that.
Whether you choose a simplistic plain wedding band or a gemstone eternity ring, your wedding ring needs to be of high quality and reflect your style and character.
Jewellery experts at Steven Stone have put together guide to help you find the perfect piece.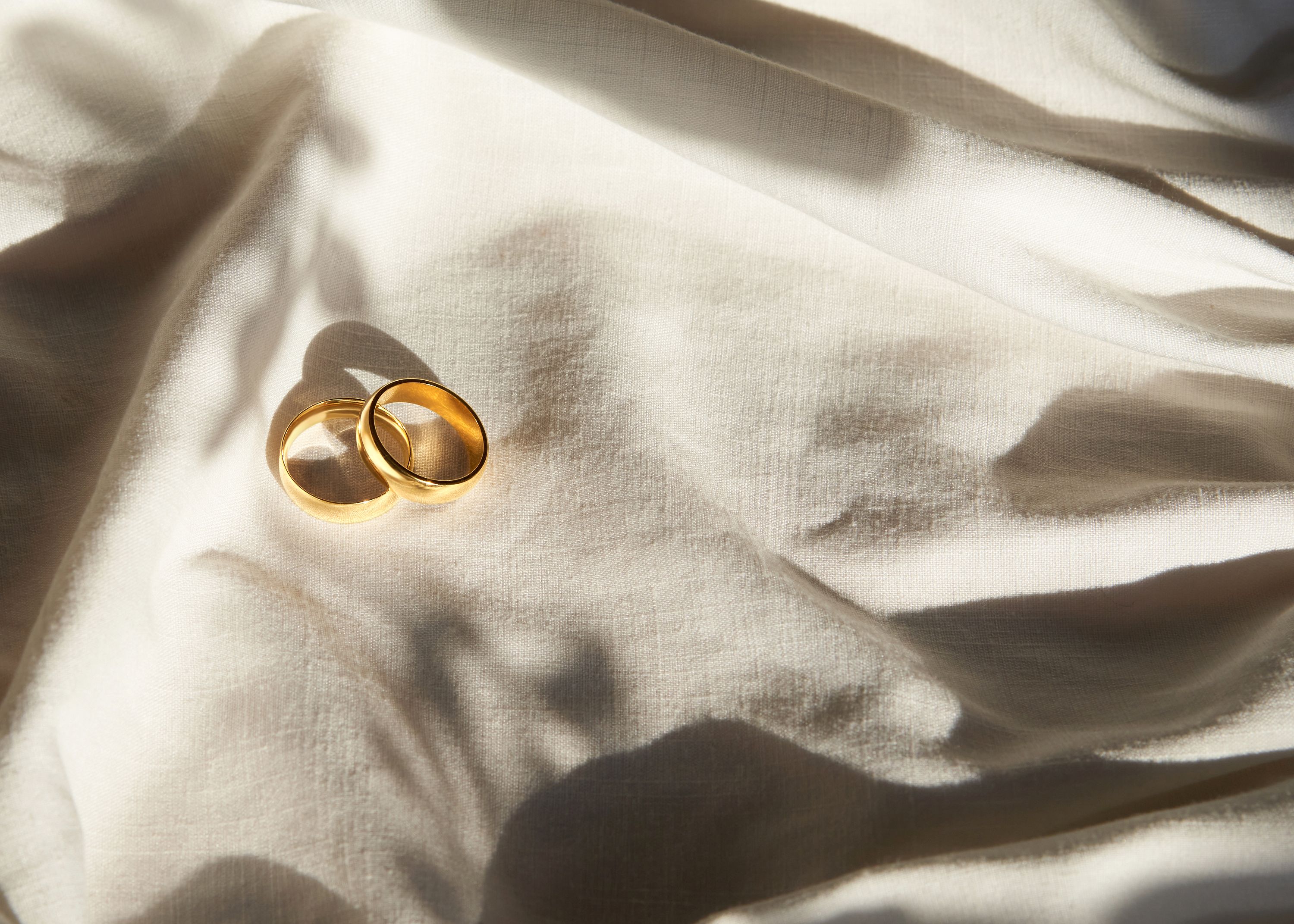 Decide what you want
There are countless combinations of wedding ring designs in all precious with all thicknesses, weights, gemstones and diamond eternity rings.
Browse for ideas and think about what wedding rings you would like to have before you visit the jewellers.
Once you have an idea of what you might like to get, we would happily assist you in choosing the right precious metals and gems or diamonds.
Use your engagement ring for inspiration, but whether you would match it to your wedding band is entirely up to you.
Precious metals
Platinum is our recommended option if you are prone to allergic reactions – it's is hypoallergenic and an extremely long wearing precious metal.
Alternatively, choose White Gold for a contemporary look or Rose Gold for an eye-catching wedding ring with a vintage notch.
Yellow Gold makes the perfect timeless wedding ring, but if you can't choose or want all, mix them.
Match your wedding ring to his
Although its not necessary, many couples choose to wear the same symbol of eternal love and pair their wedding rings.
When matched, men's wedding rings tend to be thicker and heavier than women's, carrying some of the design elements.
If the bride's wedding ring is a sapphire gemstone eternity band, the groom's ring may have a single small gemstone from the same variety.
Another way to match wedding rings is by opting for precious metals in the same colours. Alternatively, couples could wear identical wedding rings – its all down to personal preferences.
Match with the engagement ring
While precious metals and designs don't necessarily need to complement each other, they should fit snugly, without any gaps. Try out rings with different thickness and bands.
Your engagement ring could be wedfit – which means that the setting is slightly more raised, to fit perfectly along with your wedding ring. If it isn't wedfit but you would still like a snug fit, we recommend shaped wedding bands, which come in all precious metals and designs.
Design you'd love forever
If unsure about the design, find something you consider a classical wedding ring, to match and reflect your personality.
Unlike engagement rings, wedding rings tend to maintain their traditional designs and don't get too eccentric, unless if the customers want that.
Add a personal touch
You can add your birthstone, favourite gem or any family stones or metals, to make your wedding rings extra special.
Another great traditional way to personalise your ring is by engraving it or adding your partner's fingerprint.
Here at Steven Stone, we offer a wide range of wedding rings and can create any bespoke design. If you would like an unusual band or would like to develop your concept, simply visit one of our stores or get in touch with our experts to discuss your design.
---
Want to stay up to date?
Follow us at @StevenStoneUK to keep up to date on the latest news and events.