For engagement rings, claw settings are by far the most popular and traditional way to hold a diamond. Depending on the shape of the stone, there's usually 4 or 6 claws securing it in place. The size, shape and number of claws can vary, with each providing a different look. Below is a list of our four favourite styles of the claw setting featuring both 4 and 6 prongs.
Classic 4-Claw Setting
Let's start with 4-claws positions in a 45 degree angle. This is probably the most popular way to secure a diamond with the claws arranged in a square shape.
4-claw Twist Setting
The twist setting is a beautiful take on the classic 4-claw square positioned prongs setting. The claws twist into the shank and are positioned around the stone like a compass. You might have heard of the north, west, south, east setting which is extremely similar to this design.
.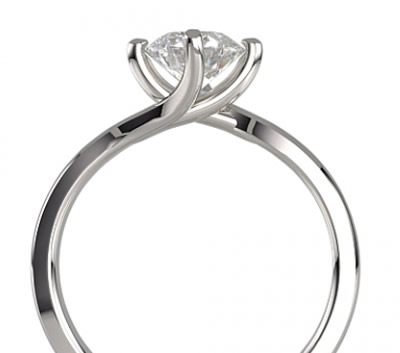 6-Claw Engagement Ring Setting
The diamond has extra security in a 6-claw setting and round shaped diamonds appear rounder. The extra claws also allows the diamond to sit closer to the shank – perfect if you don't want height in your engagement ring.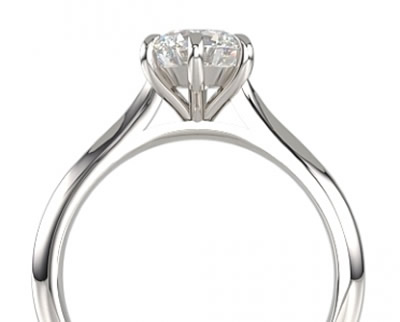 Cross Over Diamond Claw Setting
This style is similar to our traditional 4-claw setting, but features cross-over prongs of metal, creating a beautiful side profile. This style works best with round and square shaped diamonds.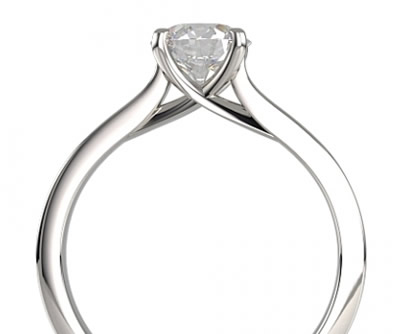 All the styles of claw set diamond engagement rings are available on our Steven Stone jewellery website, and can be set with your choice of diamond.