Choosing the perfect engagement ring can be a daunting process. Whilst you may have already decided on a budget, that really is only the tip of the iceberg, and quite possibly one of the easier decisions you will need to make. The choice of stone, whether to opt for platinum, yellow gold, white gold or even rose gold and of course the engagement ring settings are all important aspects of the decision too.
Setting refers to how gemstones are set, or mounted, into a metal band. There are several different engagement ring settings, but the most popular one is the prong setting.
Engagement ring and fine jewellery experts at Steven Stone have taken a look at the types of setting you may wish to consider when making that important purchase.
Engagement Ring Settings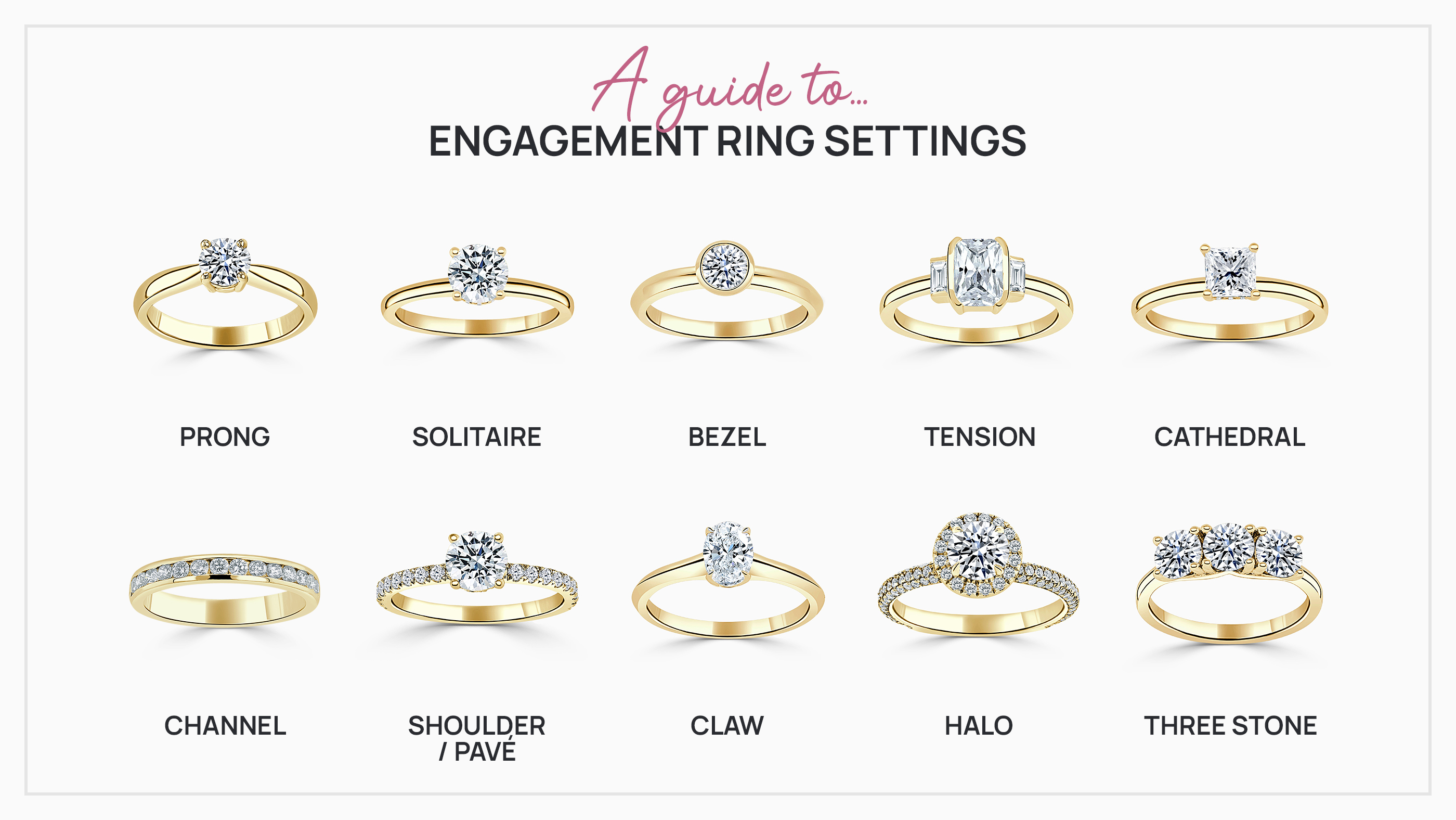 Prong Setting: Prongs are little metal claws that hold the stone in place securely on a ring. The more common prong setting feature 4 claws, which show more of the stone and 6 claws, which could be considered more secure.
Solitaire Setting: This is by far the most popular prong setting as it offers the best view of the stone with minimal distraction. 49 celebrities received rings on a solitaire setting last year – including Kourtney Kardashian.
Bezel Setting: The bezel setting features a metal rim that protects the edges of a gemstone.
Tension Setting: The tension setting uses compression to hold a center diamond or gemstone in place – creating the illusion of a diamond floating in midair.
Cathedral Setting: The cathedral setting adds height and elegance to an engagement ring – it's a perfect setting for those who prefer a traditional style.
Channel Setting: The channel setting features diamonds set within two strips of metal securing them in place and removing the need for claws.
Shoulder/Pavé Setting: The shoulder/pavé setting features small diamonds along the band of the ring. Meghan Markle's centre cushion cut diamond from Prince Harry is set on a delicate diamond pave band.
Claw Setting: Claw settings tend to have three or more prongs of fine metal that protrude from the base of the setting, bending slightly over the stone to hold it in place. TV personality Stacey Solomon recently updated her engagement ring, with the sparkler now showcasing a four claw setting that allows the diamond to sparkle brightly.
Halo Setting: The halo setting refers to the placement of diamonds – or other gemstones – in a circle or square around a centre stone. Eva Longoria's bling from her husband José "Pepe" Bastén features a large ruby centre stone, surrounded by an oversized halo of diamonds.
Three Stone: Three stone engagement rings hold three diamonds that are said to represent the past, present and future of your relationship. Classically, the centre diamond is larger than the two surrounding diamonds, but settings with stones of equal size are growing in popularity.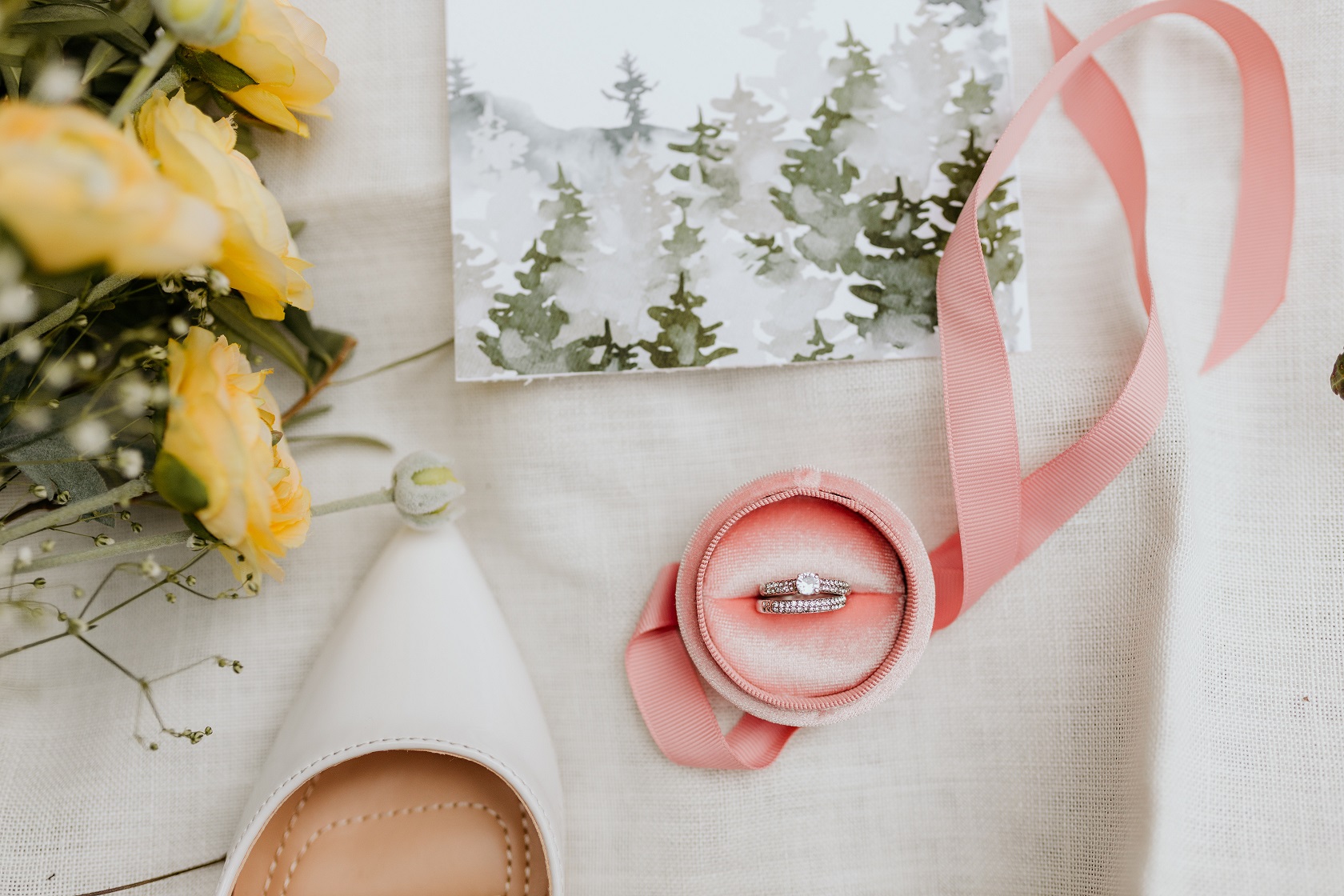 The type of setting you choose can depend on a number of things. Some of it is purely down to personal choice, whether you want a ring with a single diamond or several stones. However, some consideration should be taken as to how a ring will cope with your lifestyle – some types of setting are more suited to a busy active lifestyle than others.
If you're looking for an engagement ring or wedding ring and would like to browse for inspiration, take a look at our ready to wear collection or chat to one of our team for bespoke creations. Why not take a look at our full jewellery collection? We have showrooms in Manchester, not to mention a wide range of engagement rings in London.
---
Follow us on our socials
Pop over to our social platforms to keep up to date with Steven Stone's latest jewellery content and news.