The chances are that you've witnessed a proposal in a restaurant, either on screen or in real life. Restaurant proposals tend to adhere to a pretty obvious format—but that doesn't make them any less magical for the couple.
According to The Knot.com, a whopping 58% of women said they would want to be asked at the site of their first date, while 31% said they'd want to say yes at their favorite restaurant, or the one they've always wanted to try.
Thinking of popping the question at a restaurant in London? Engagement ring specialists at Steven Stone have compiled a list of location ideas for you.
Madison, St Paul's
Once a well-kept secret, Madison is now the newest acquisition of the D&D Empire.
Overlooking St Paul's, it brings bundles of style, fun and a slice of modern Manhattan to London – all complemented by the views of the City skyline.
One of the largest public open air roof terraces in Europe, it's the perfect location for a picturesque proposal.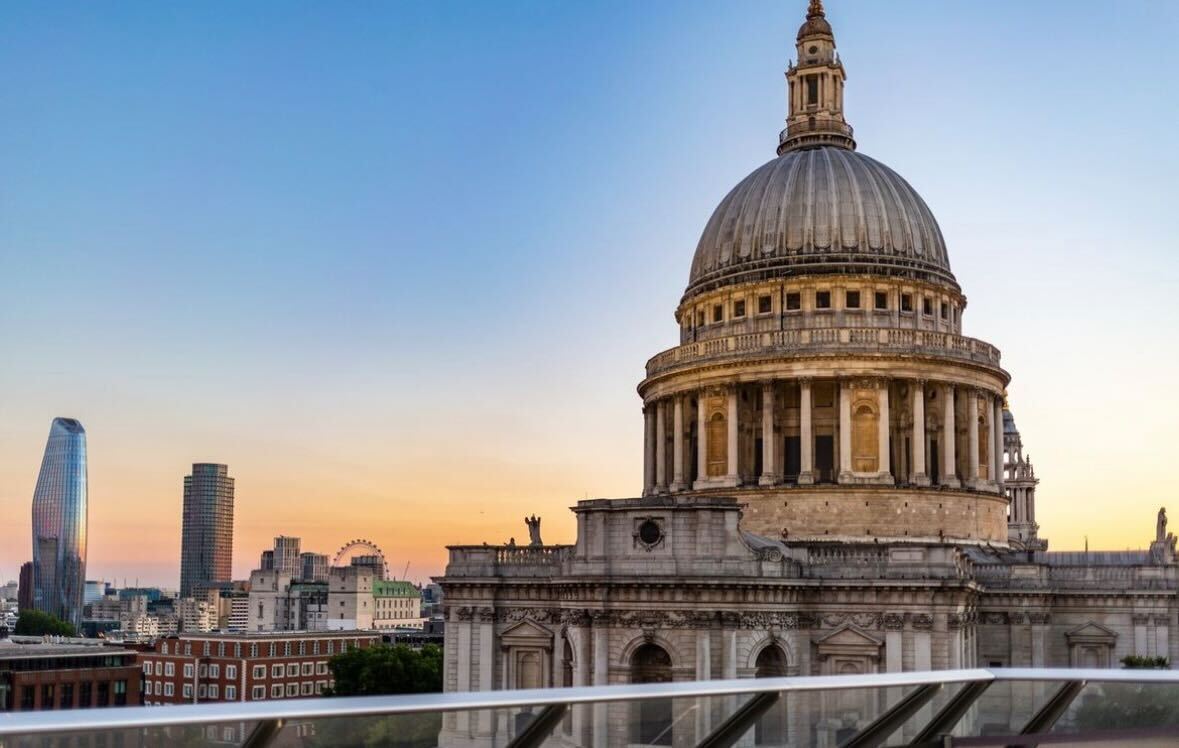 Aqua Shard, London Bridge
Discover contemporary British menus, using the finest seasonal ingredients within western Europe's tallest building. This spectacular dining space has floor-to-ceiling glass windows offering 360-degree views of London.
From sunrise to sunset, guests can enjoy the changing views of the London skyline in this contemporary and cosmopolitan destination restaurant.
Just off Oxford Circus, its central location makes it a perfect place to escape from the crowds down below – making it ideal for an intimate proposal after an exciting day in the hustle and bustle of the capital.
Brasserie of Light, Bond Street
A contemporary jewel in the West End's glittering crown, Brasserie of Light is an elegant and contemporary restaurant located within the storied walls of Selfridges on Oxford Street.
With an eclectic mix of British and internationally inspired cuisine alongside incredible vegan and vegetarian dishes, there's something for everyone in a menu that's both inclusive and refined, served in breathtaking, Art Deco surroundings from sunrise to late evening.
You'll enjoy your dinner and cocktails under the ever-watchful eye of Pegasus – a 24 foot tall, crystal-encrusted Damien Hirst sculpture that soars over diners in a breathtaking, colourful space flooded with natural light.
Brasserie of Light certainly offers a truly unique setting for a memorable proposal.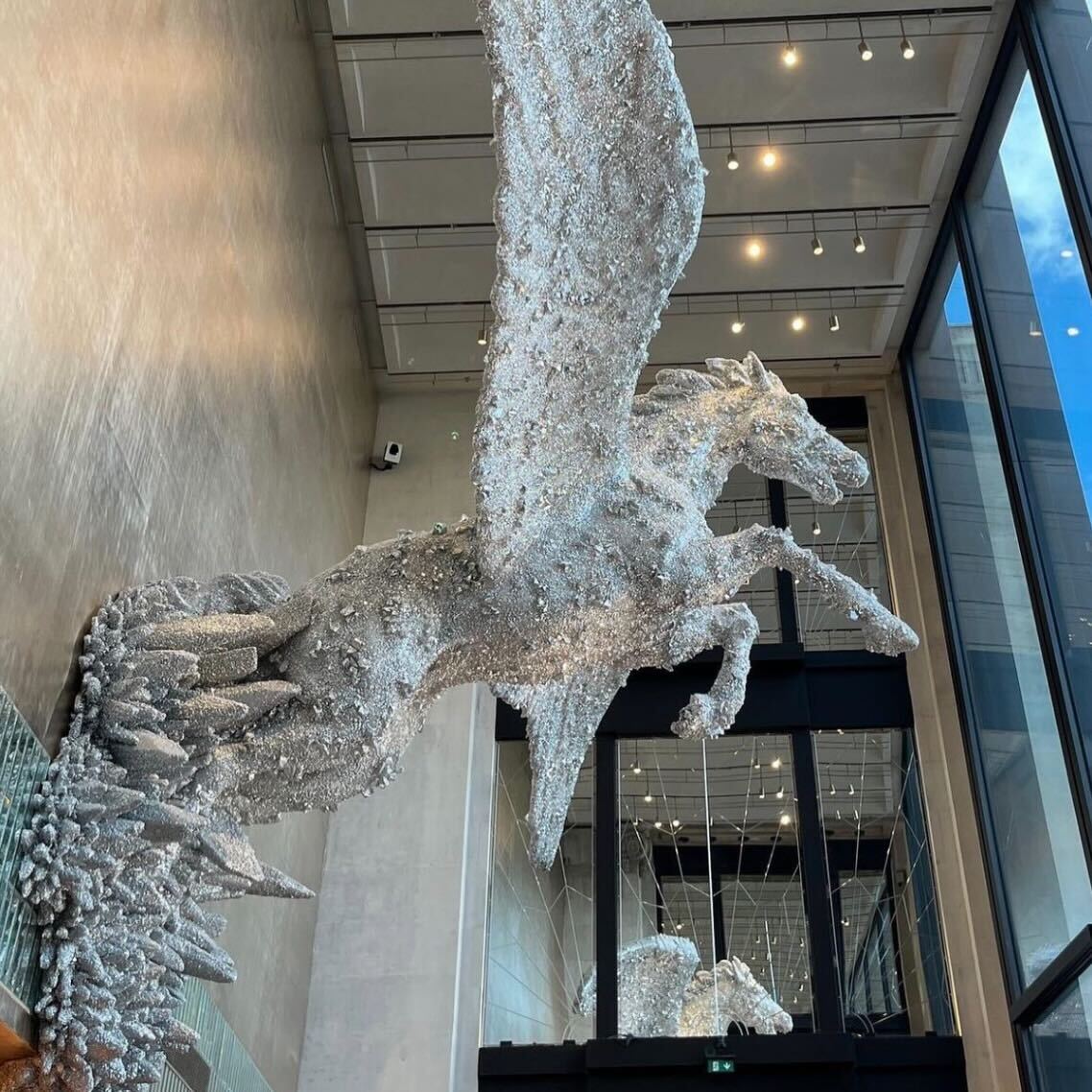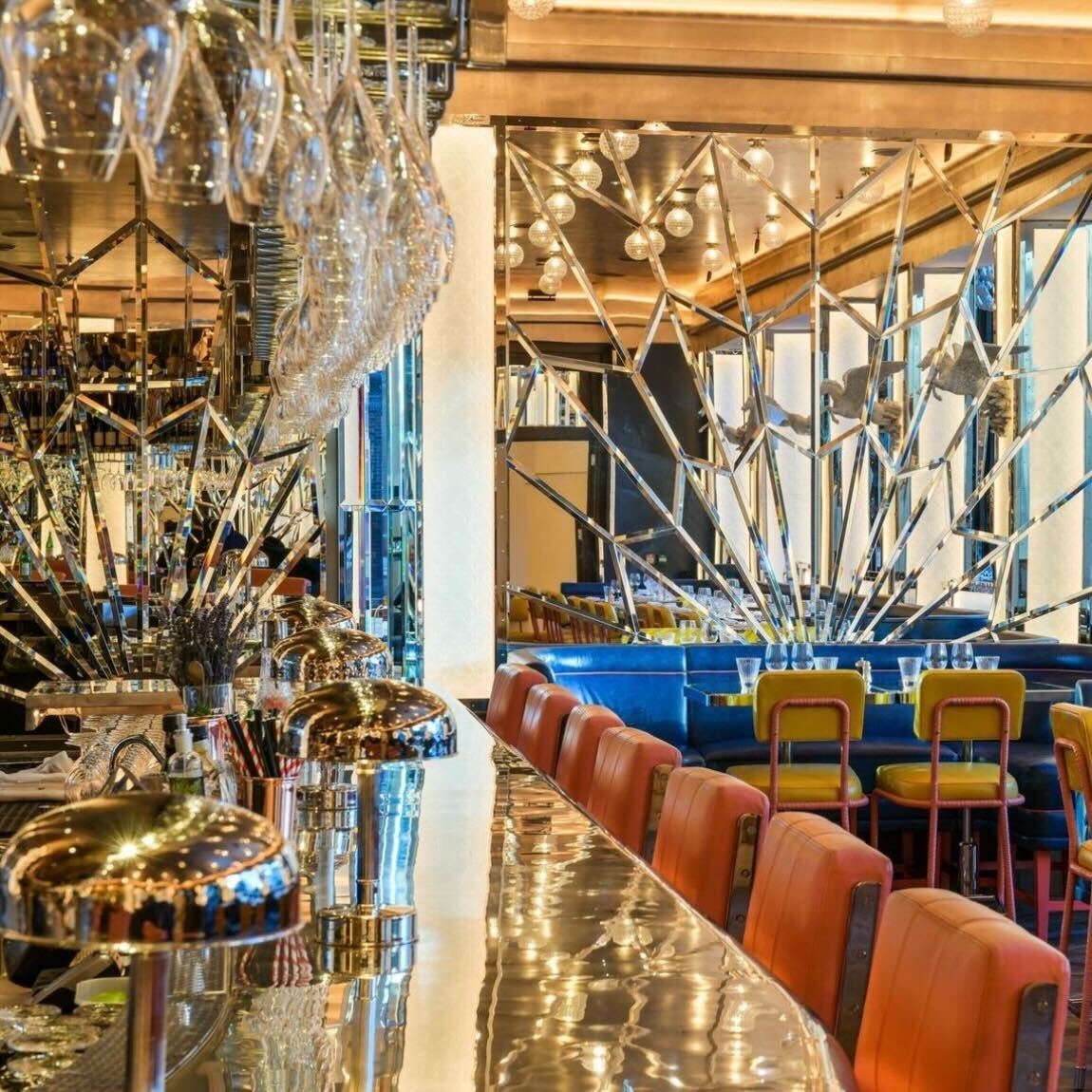 The Ritz, Green Park
With sparkling chandeliers, towering marble columns and soaring floor to ceiling windows overlooking the calm oasis of Green Park, the elegant Ritz Restaurant is widely considered to be one of the most beautiful dining rooms in the world.
The perfect excuse to put on your most elegant outfit to look your best for your partner, dinner at the Ritz is without a doubt one of the most romantic date activites in London.
Searcy's, The Gherkin, Aldgate
There are few spots on the London landscape that are as striking as Searcy's at the Gherkin.
On levels 39 and 40 of the iconic skyscraper, you'll find Searcy's Helix Restaurant and Iris Bar. The restaurant serves seasonal set dinners and an afternoon tea that's not to miss, whilst the bar offers an extensive Champagne and wine list, delicious cocktails and tasty bar snacks – all alongside 360 degree views across London.
As one of London's most iconic landmark restaurants, there's no doubt that Searcy's, the Gherkin, would a stunning backdrop for that special moment with your other half.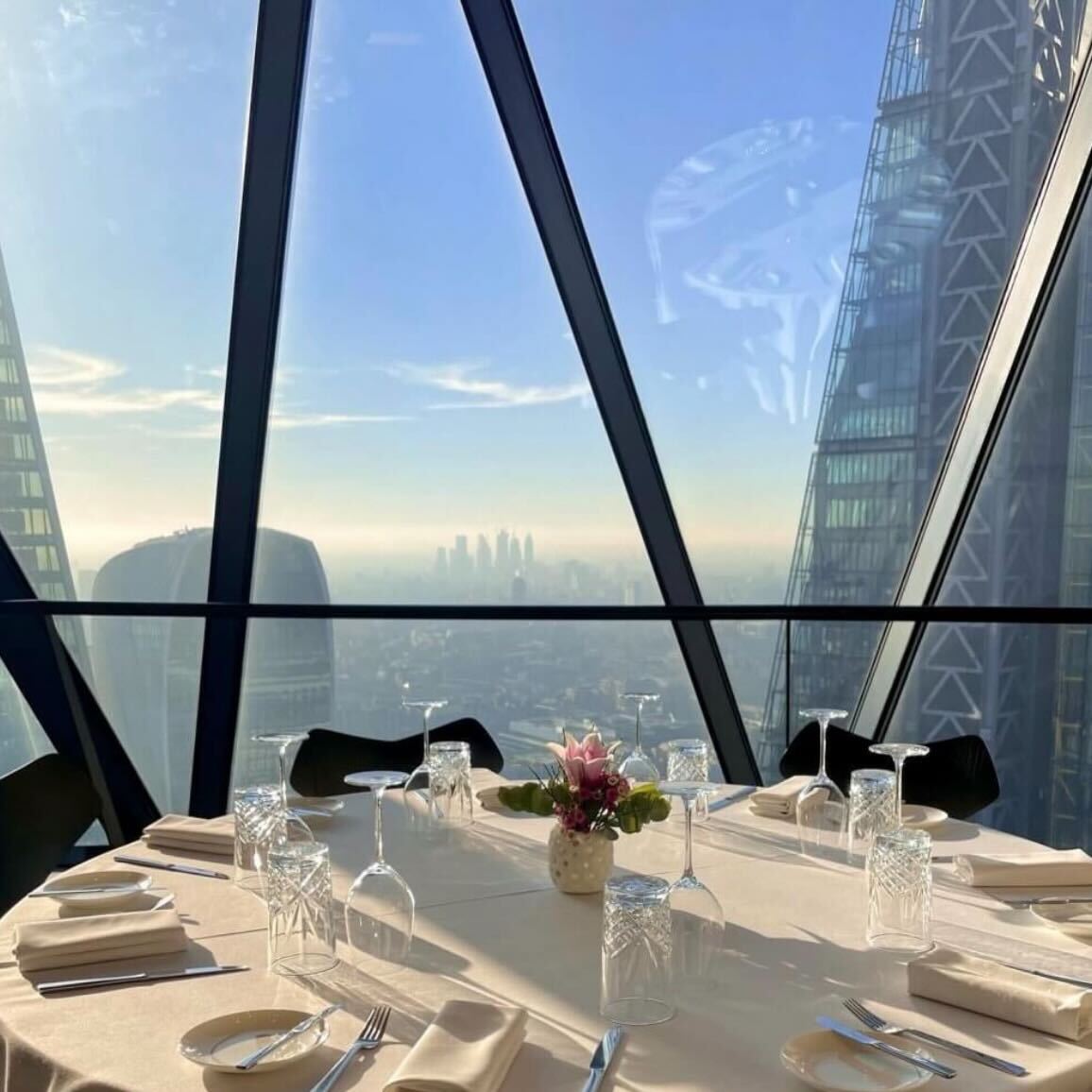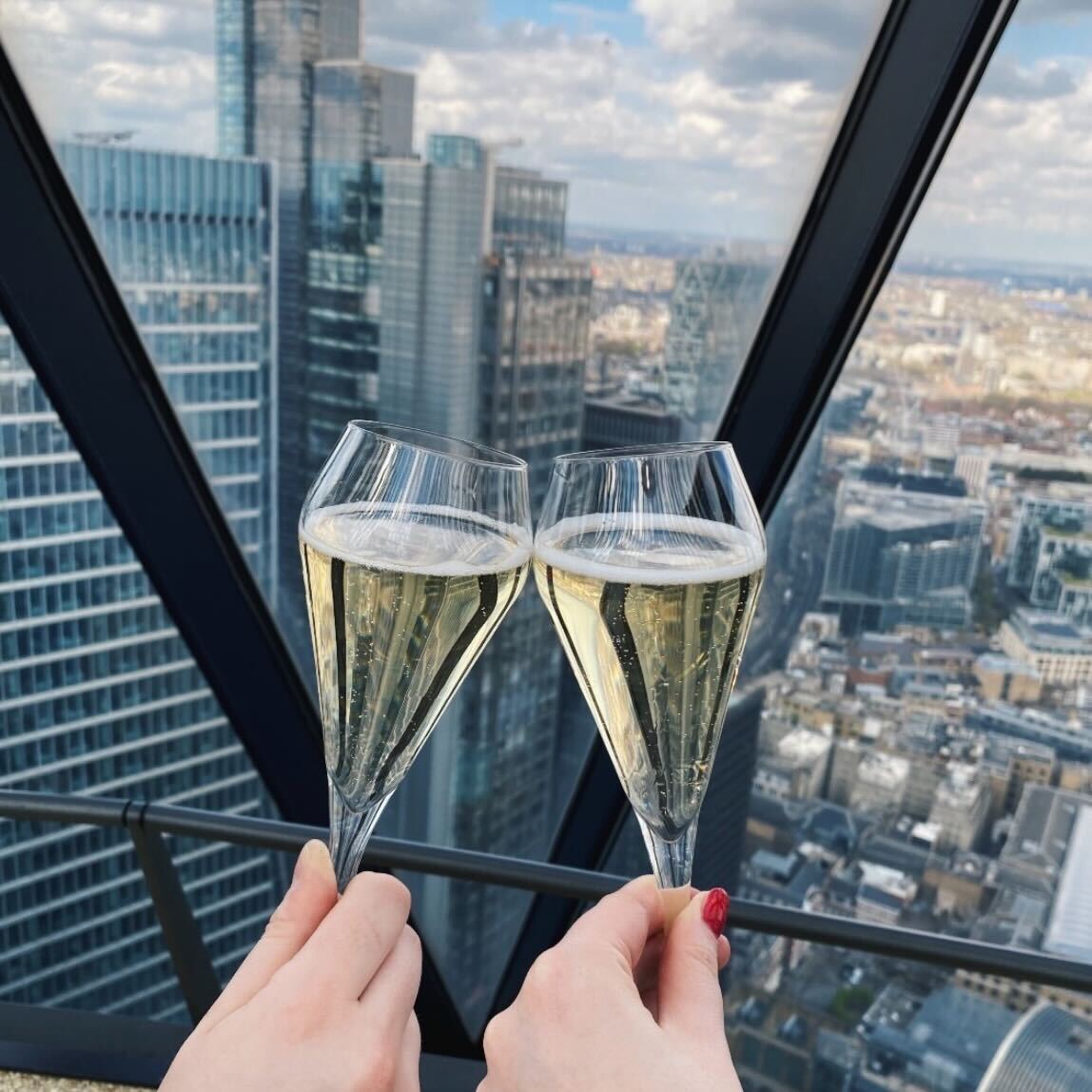 Bacchanalia, Mount Street
Brought to life by Caprice Holdings' chairman Richard Caring and acclaimed interior architect Martin Brudnizki, Bacchanalia is on everyone's dining wish-list.
Boasting 2000 year old sculptures, artwork by Damien Hirst and a floor-to-ceiling interpretation of 'Romans In Their Decadence', the restaurants interior is unmatched. Though that's not the only thing that they have to boast about and they're renowned for their lavish menu that's inspired by Greek and Italian cuisine.
Imagination on a glorious scale, Bacchanalia is the perfect restaurant for indulging in life's richness and graundeur – and what could be grander than a proposal?
Bob Bob Ricard, Soho
Located just off Regent Street, the iconic Bob Bob Ricard Soho serves a classic British and French menu in a glamorous all-booth dining room.
Designed by the legendary David Collins, the interior is widely regarded as his most flamboyant creation.
Equipped with a "Press for Champagne" button at every table, the elegant restaurant is famous for pouring more champagne than any other restaurant in Britain.
If you're after a perfect location for that snapshot of you clinking champagne glasses post-proposal, Bob Bob Ricard Soho is it.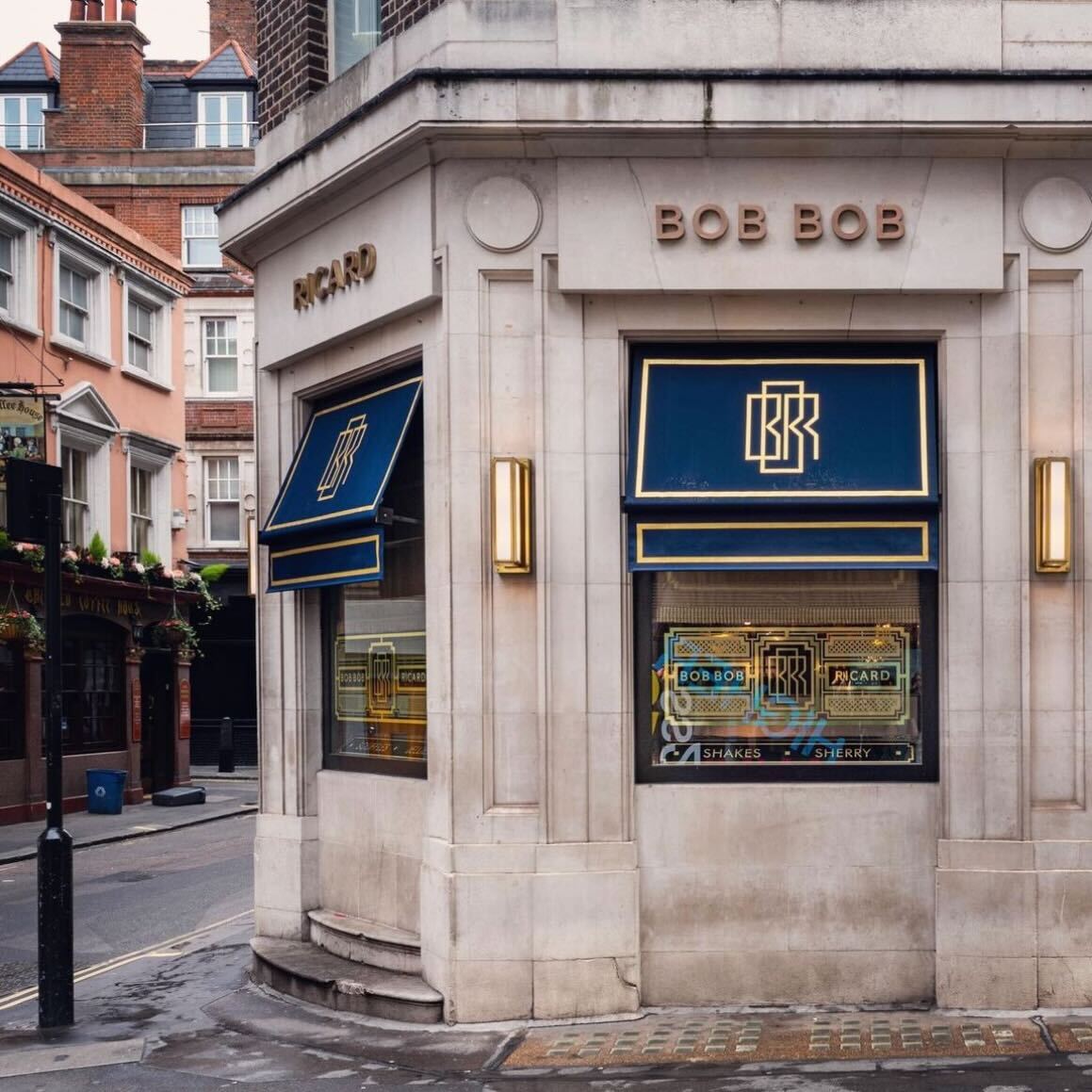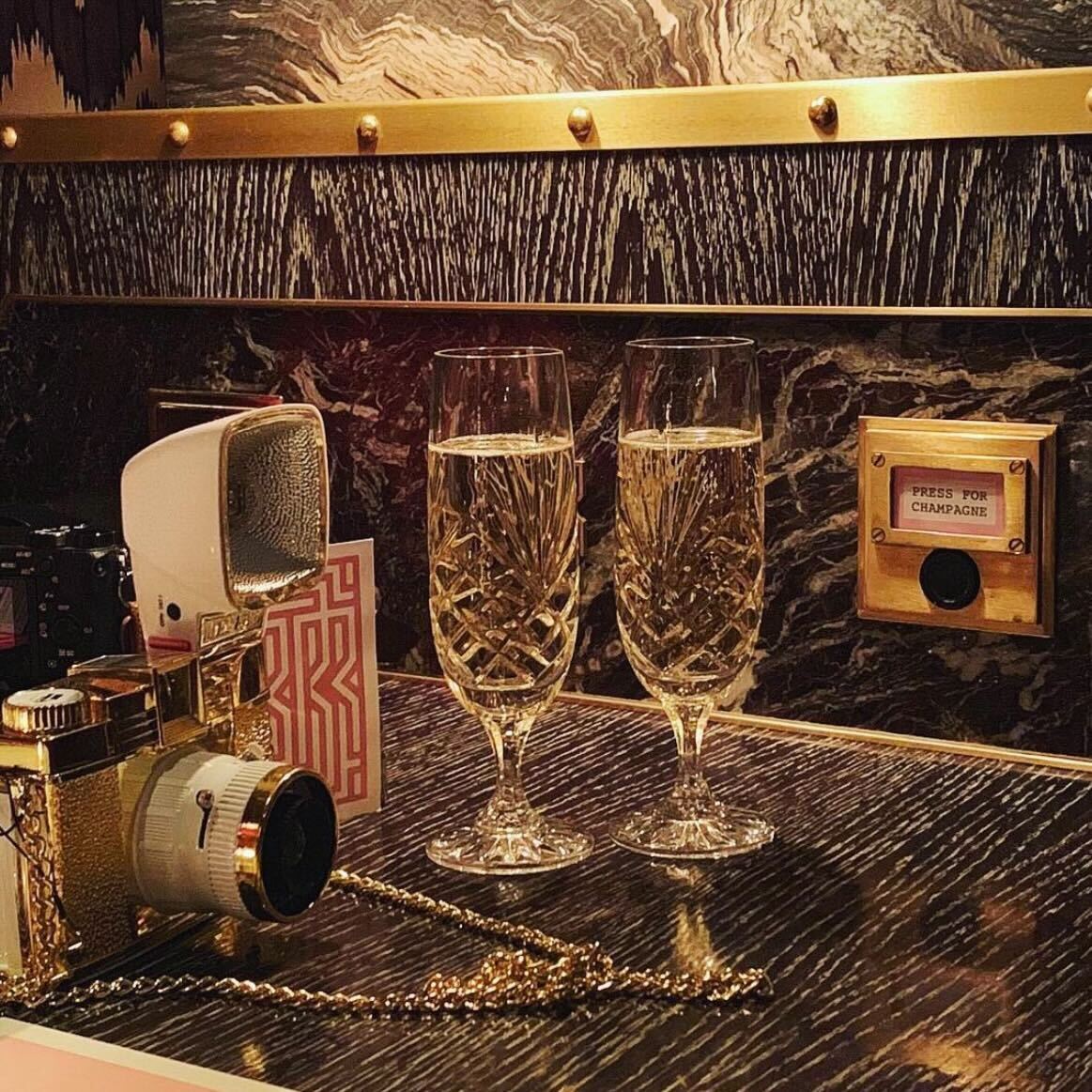 If you're looking for an engagement ring or wedding ring and would like to browse for inspiration, take a look at our ready to wear collection or chat to one of our team for bespoke creations. Why not take a look at our full jewellery collection?
---
Follow us on our socials
Pop over to our social platforms to keep up to date with Steven Stone's latest jewellery content and news.