2022 has been a huge year for celebrity engagements. Some of the world's biggest stars showed off their huge – and in some cases, unusual – rings, leaving fans gasping for air when they took a glimpse of the glittering rocks. From Jennifer Lopez and Avril Lavigne to Vick Hope and Perrie Edwards, we've tallied up 30 celebrity engagements from the UK and US.
To find out more about this year's celebrity engagement rings, jewellery experts at Steven Stone have analysed each and every ring – from the stone, shape, and setting, to cost, carat, and even the date of the proposals.
As a result, we can officially reveal the biggest celebrity engagement ring trends of 2022.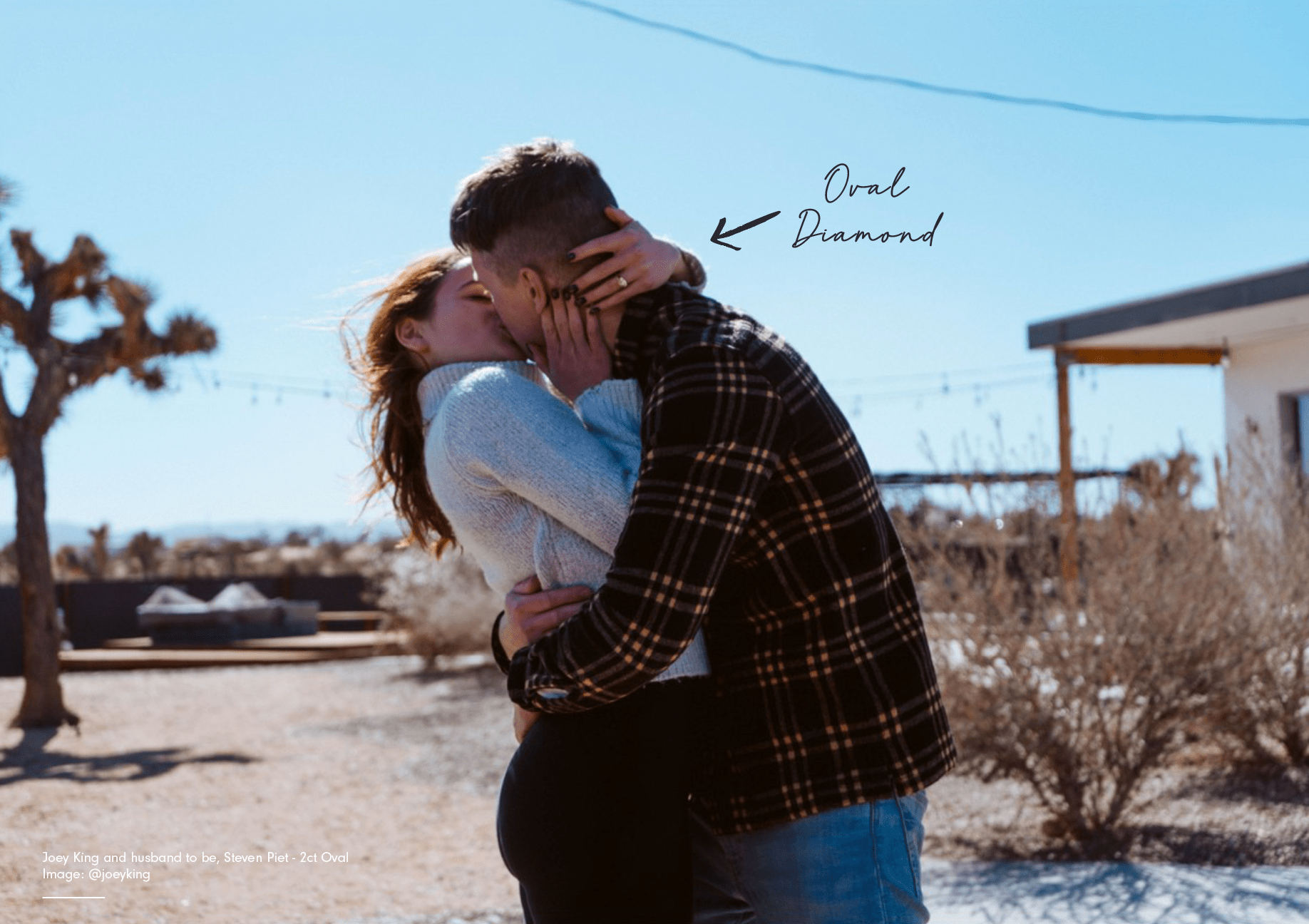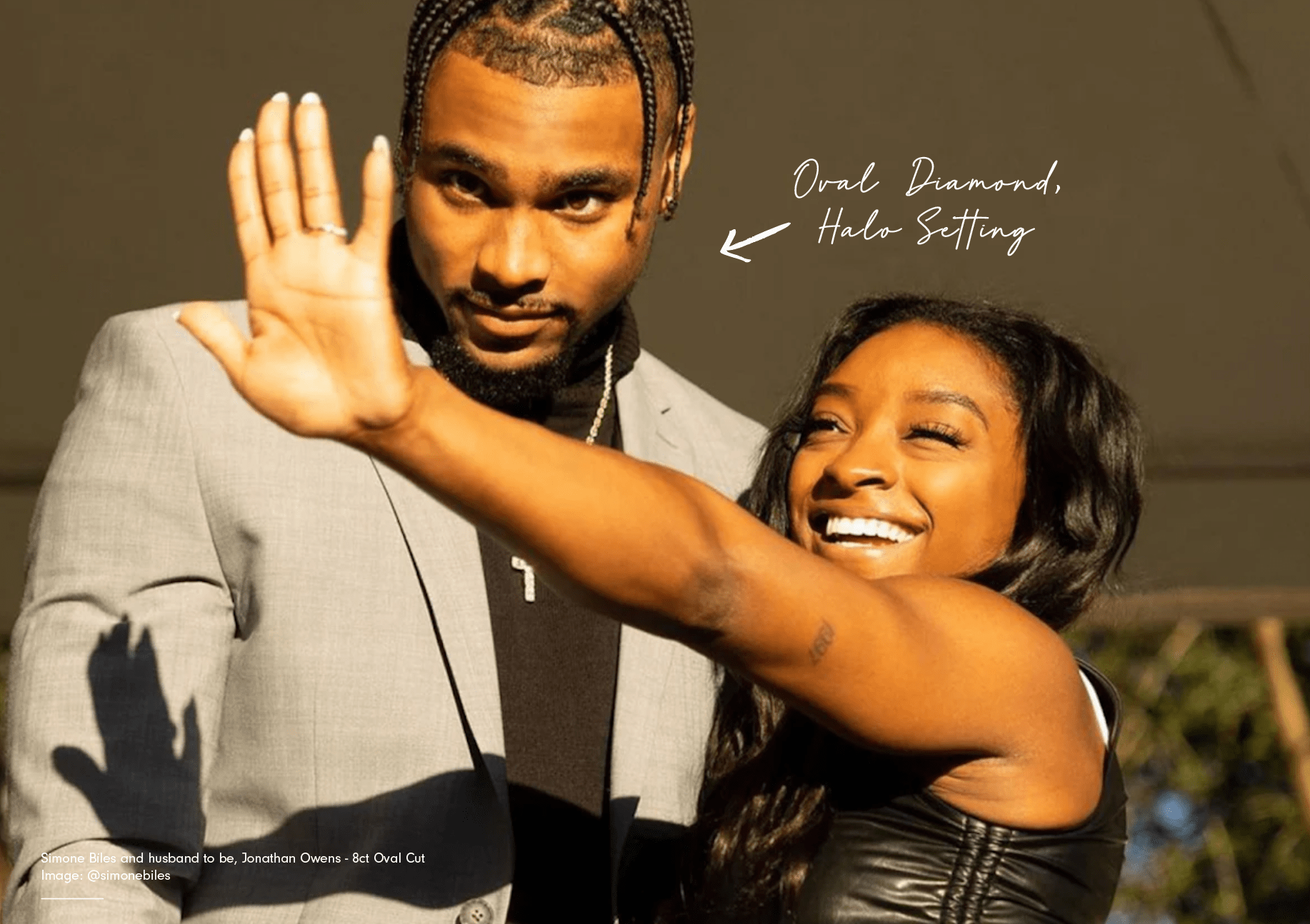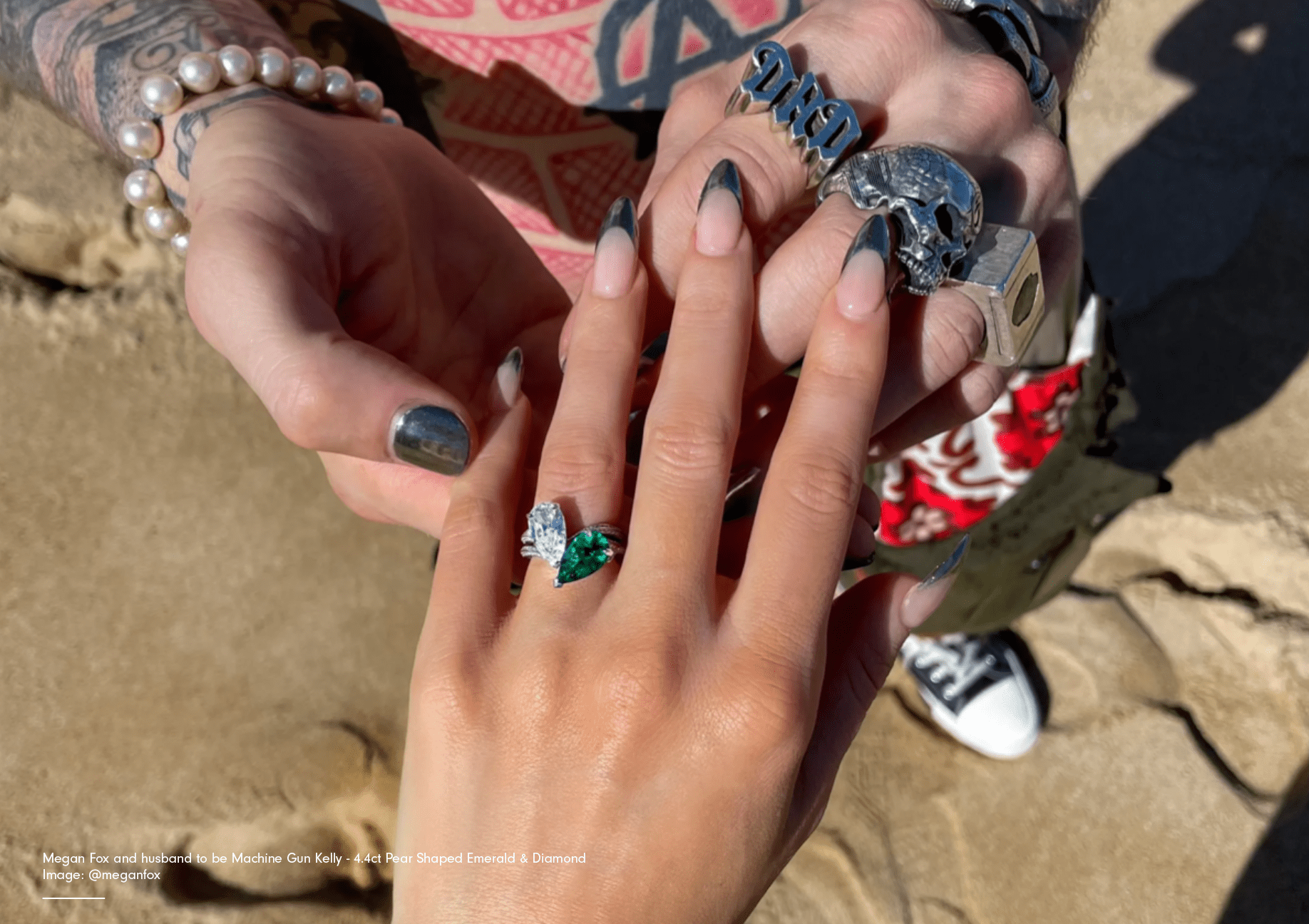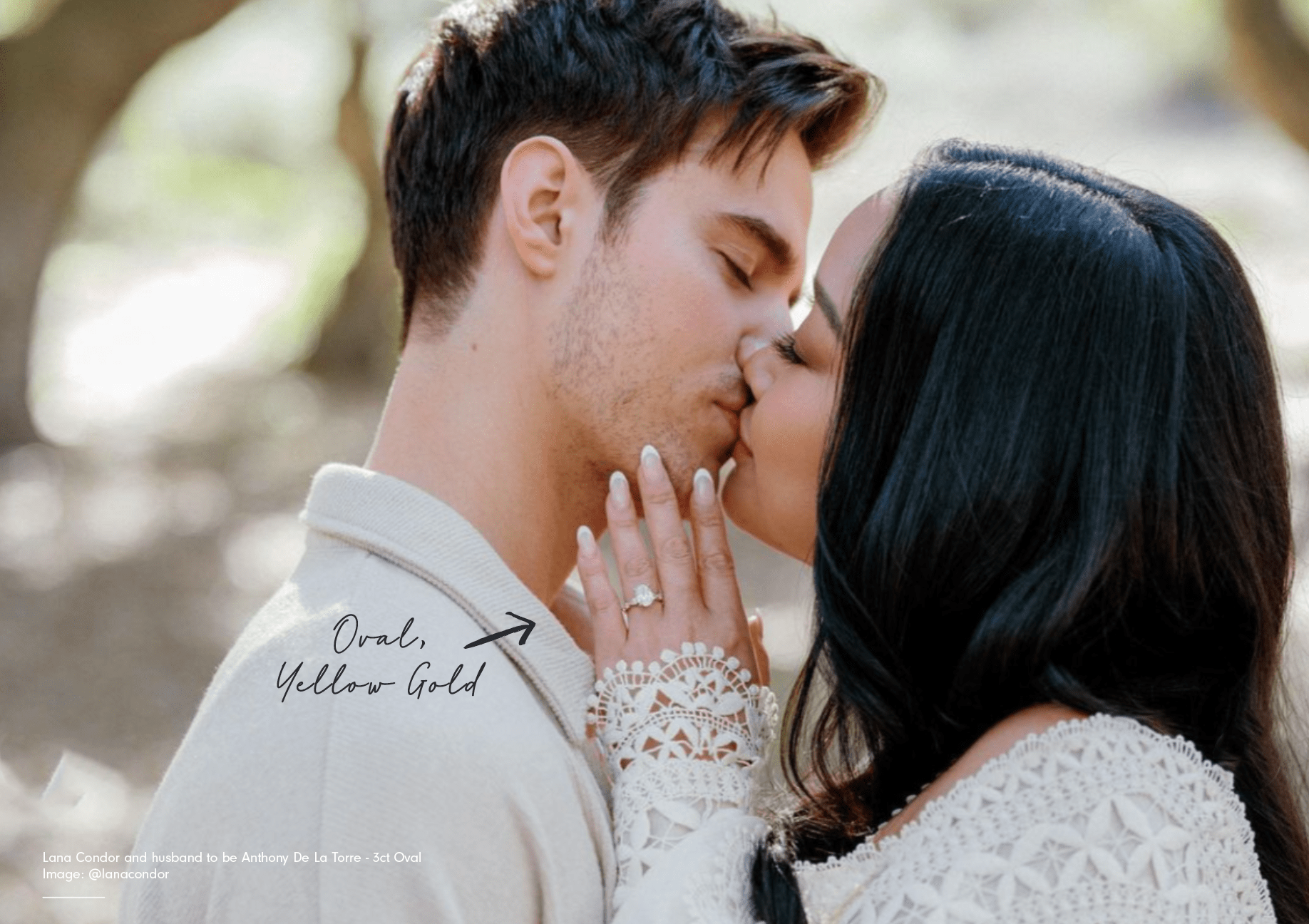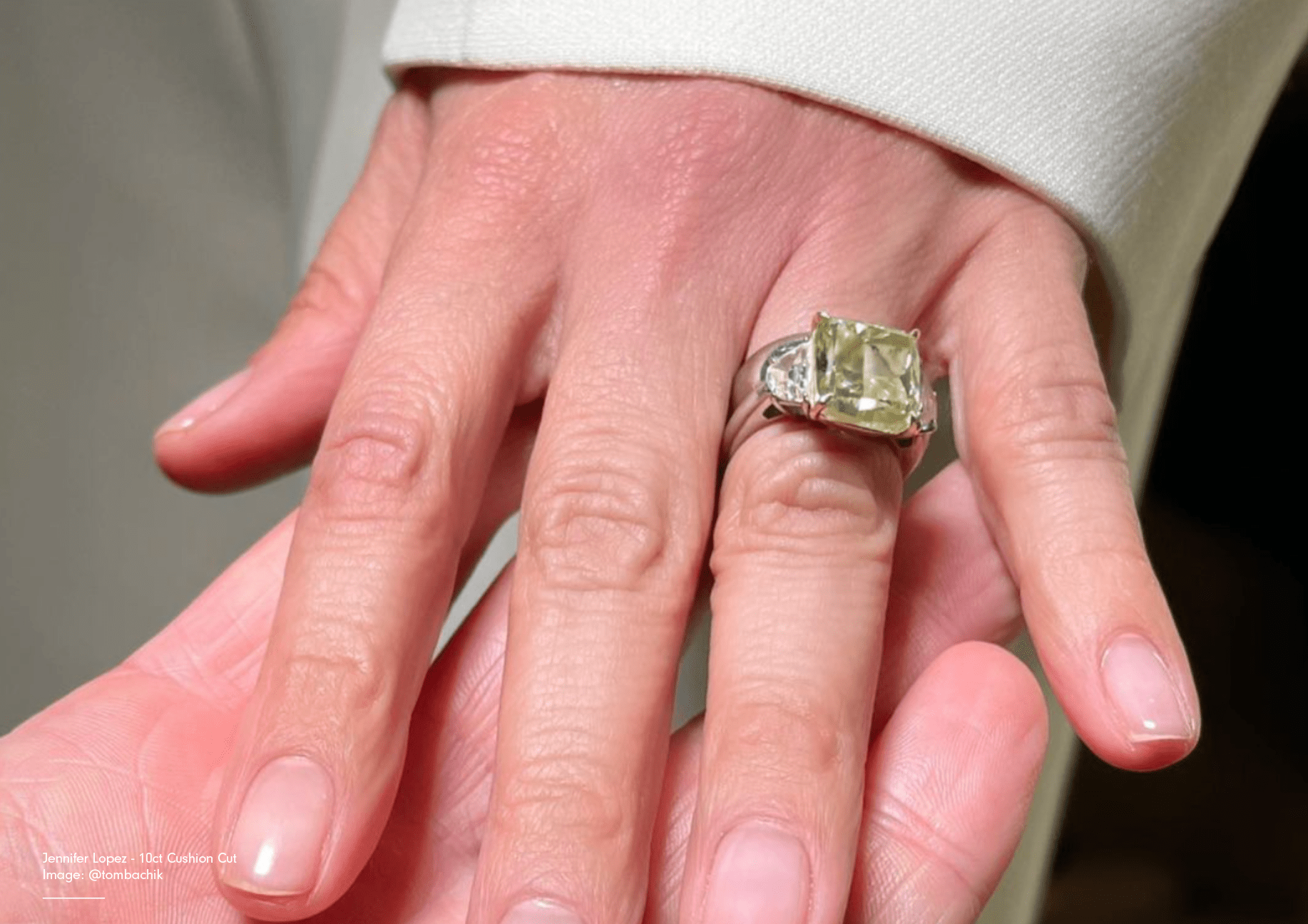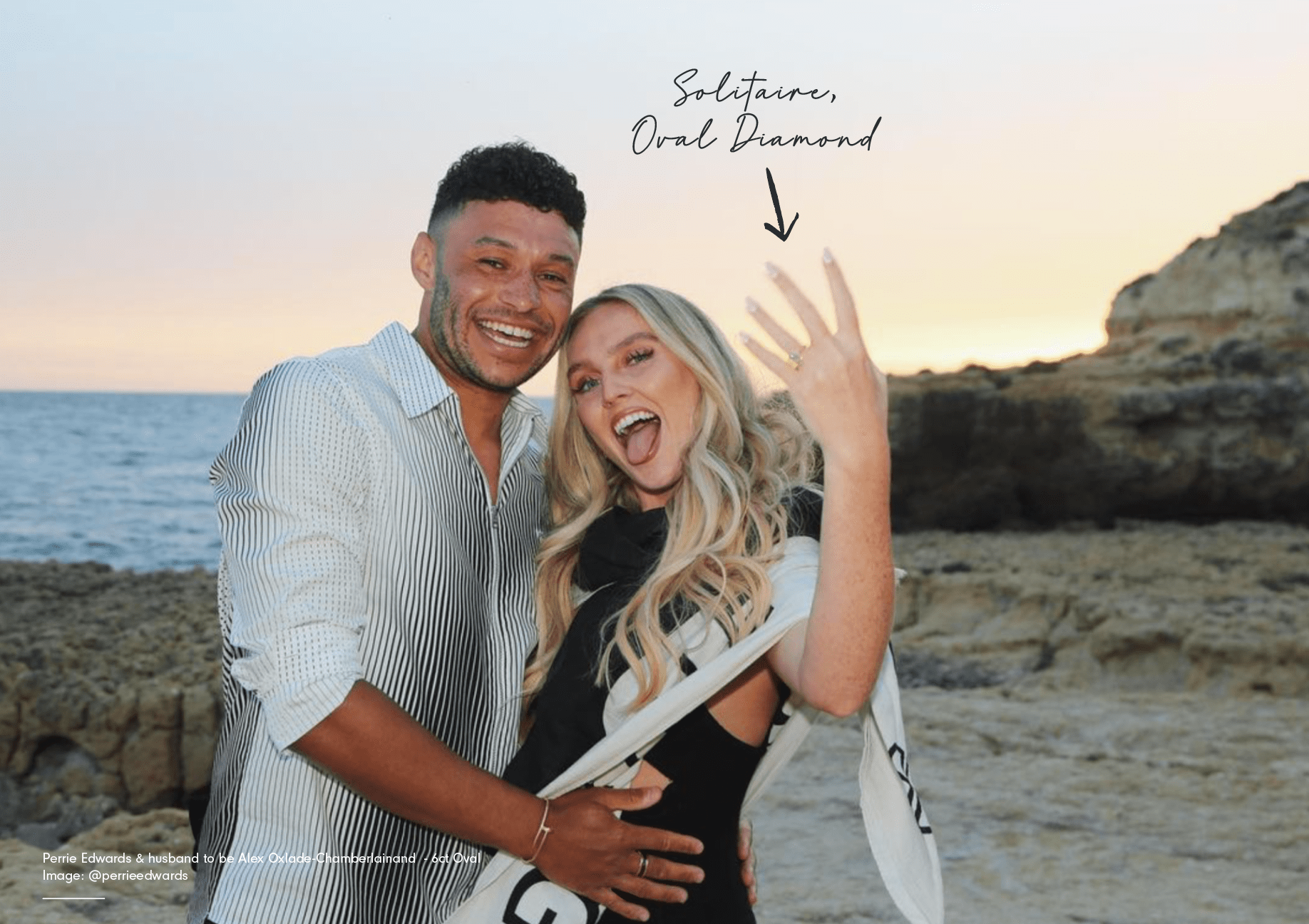 Diamonds are still a girl's best friend
---
While precious gemstones such as sapphires and emeralds are becoming increasingly popular for engagement rings, 2022 has seen diamonds reign once more, with 87% of celebrities showing off classic sparklers.
Sofia Richie – daughter of music legend, Lionel Richie – received a 5 carat emerald cut diamond from Elliot Graine, whilst JLo stunned us all with a 10 carat green diamond from Ben Affleck.
Former Disney star Brenda Song also joined the stars when she stunned fans with an 8 carat pear shaped diamond from 'Home Alone' star Macaulay Culkin.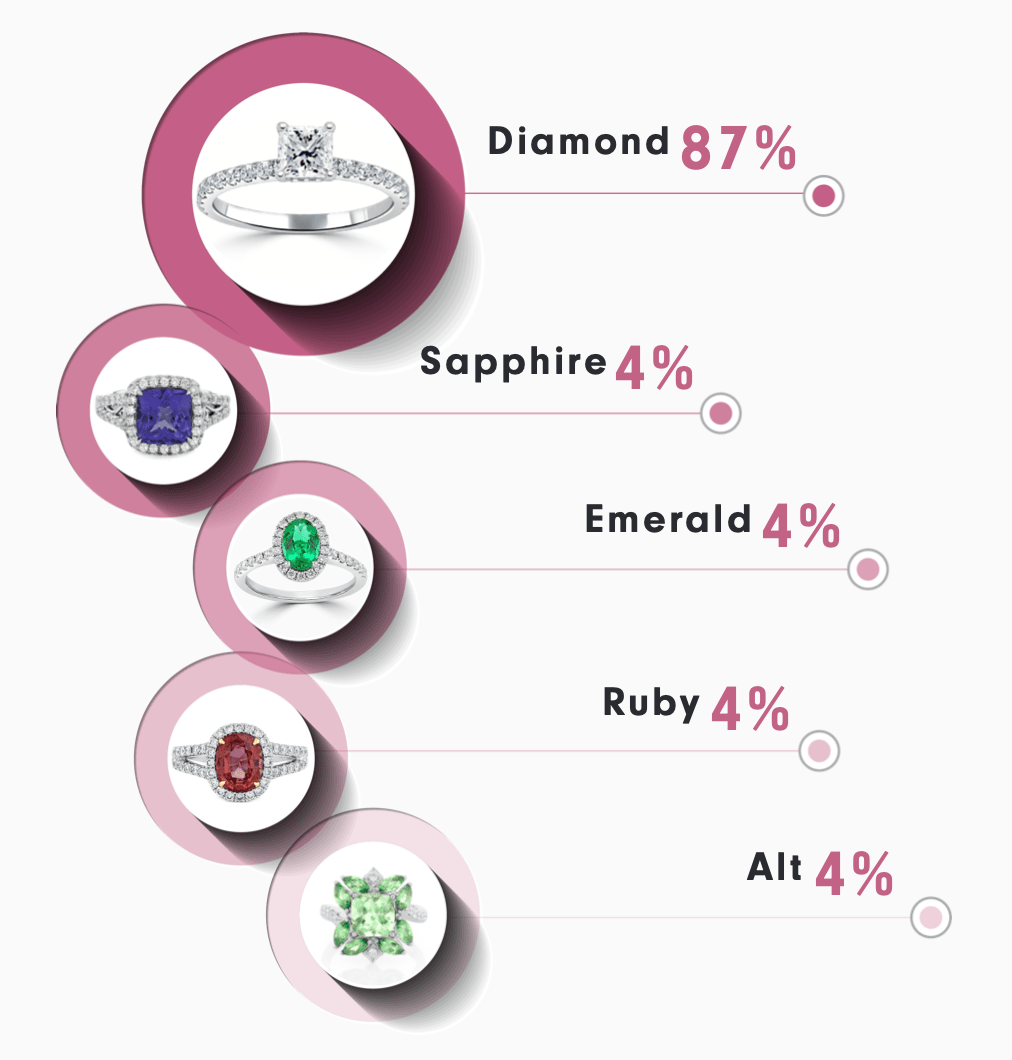 Solitaire is the most popular setting
---
Celebrities are opting for more traditional styles this year, with solitaire settings being the most popular overall.
This popular term refers to jewellery set with a single diamond. It's simplistic, fuss-free and really make a gemstone or diamond stand out.
47 % of celebrities received rings on a solitaire setting – including Maya Jama, who stunned us early this year with her 10 carat emerald cut diamond ring worth a staggering £500,000.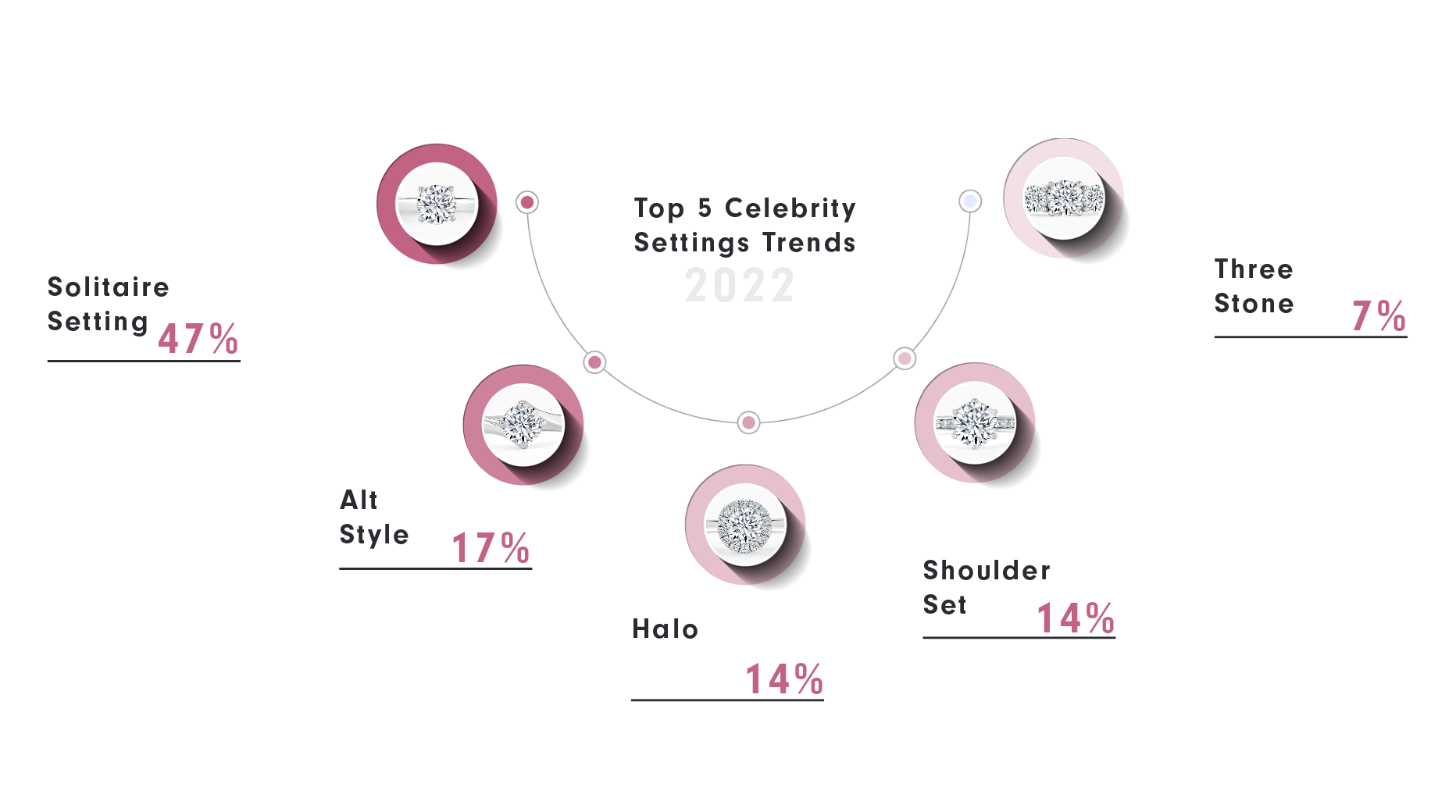 Does size really matter?
---
Our jewellery experts analysed each and every one of the engagement rings in our study, revealing that the average celebrity ring is 5.31 carats in total. To put this into perspective, in the UK, the average engagement ring is 1 carat – meaning that celebrities are of course splashing out on their stones.
The biggest bling award goes to Lauren Silverman, who is currently rocking a 20ct oval cut diamond ring from her partner Simon Cowell.
Vick Hope came in second place with her 12 carat emerald cut blinder from DJ Calvin Harris, which she received in May.
Some celebrities opted for more modest rings, however, including Becky Hill, who has a 1.5 carat sapphire and Joey King, who's wearing a 2 carat rock.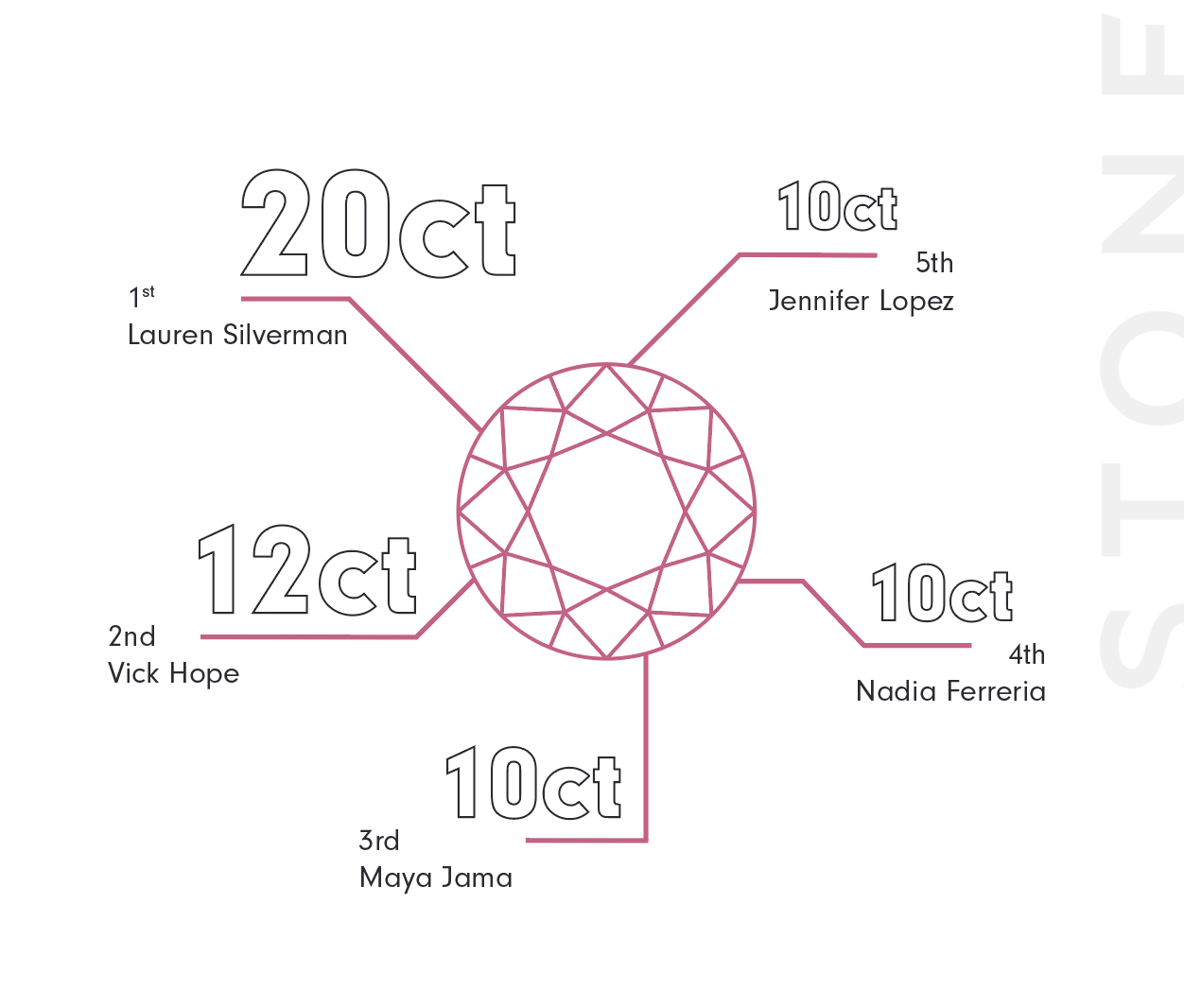 Money talks…
---
Not only did our experts analyse the carats of each ring, they also took a close look at the valuations. After pricing up all this year's celebrity pieces, we can determine that the average cost of an A-List engagement ring is a jaw-dropping is £380,466.
Here are the five most expensive rings of the year…
| Ranking | Celebrity | Cost |
| --- | --- | --- |
| 1. | JLo | £2,400,000 |
| 2. | Vick Hope | £2,000,000 |
| 3. | Lauren Silverman | £1,820,000 |
| 4. | Brenda Song | £525,000 |
| 5. | Maya Jama | £500,000 |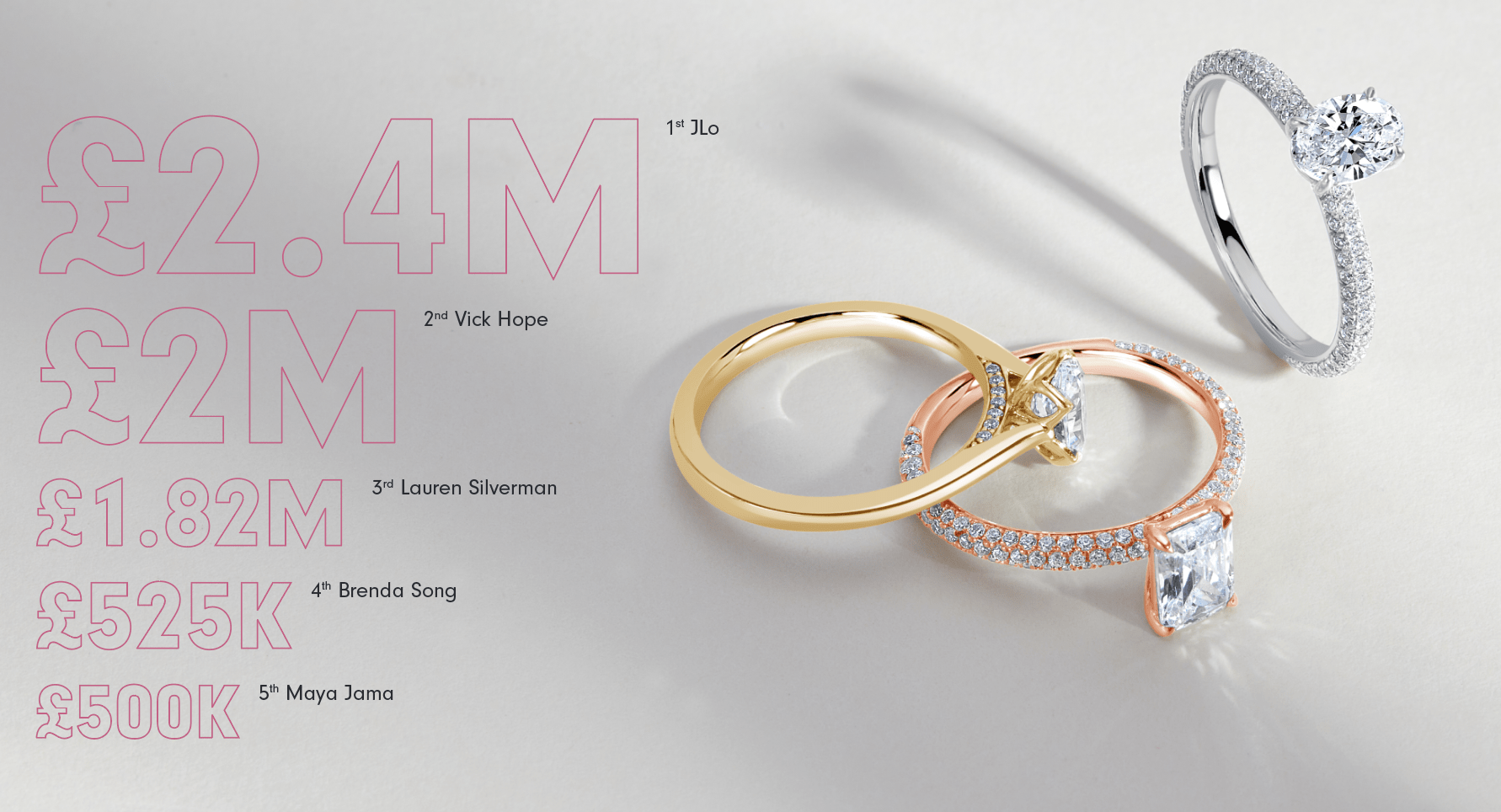 You better shape up
---
Oval cuts are the most popular shape of the year.
From our study, 34% of celebrities chose oval cut engagement rings, with 23% favouring emerald cuts and 20% opting for round cuts.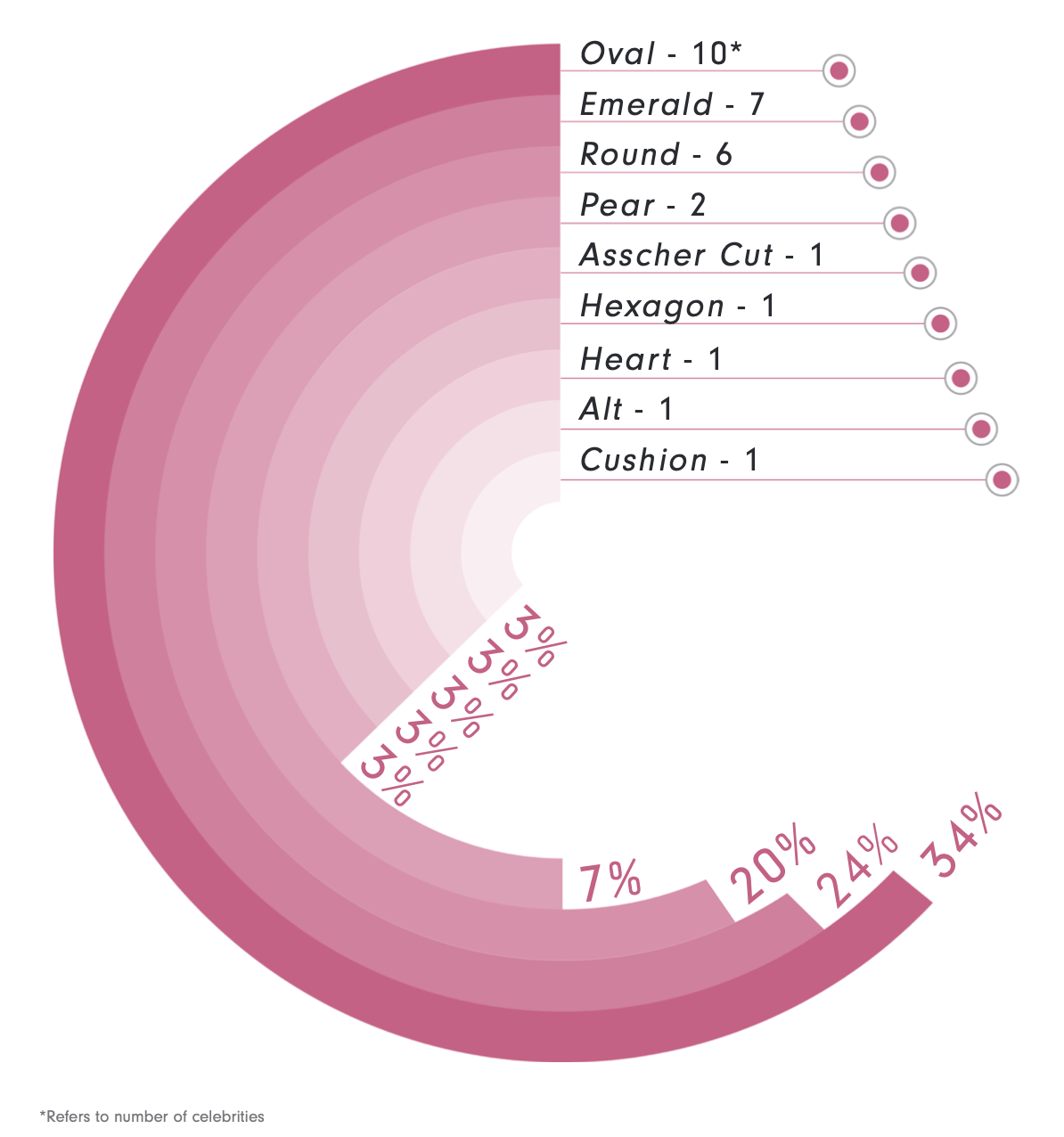 In September, Emeli Sande said yes to classical pianist Yoana Karemova – showing off her striking engagement ring that features an oval shaped ruby.
Joey King is another big name who joined the wealth of celebrities sporting the shape when she got engaged to Steven Piet in March.
The most popular metal
---
| Ranking | Metal | Percentage |
| --- | --- | --- |
| 1. | White Gold or Platinum | 54% |
| 2. | Yellow Gold | 34% |
| 3. | Pave | 10% |

White Gold and Platinum are the winners, with 54% of celebrities choosing one of the metals for their engagement ring band. One being Margaret Qualley, who got engaged to Jack Antonoff in May – the musician and producer proposed with a 4 carat round cut diamond, set on a platinum band.
In second place was yellow gold, which 34% of celebrities opted for – including Michelle Dockery, who received a cluster engagement ring set with three diamonds sat on yellow gold, when she said "yes" to Jasper Waller-Bridge at the beginning of the year.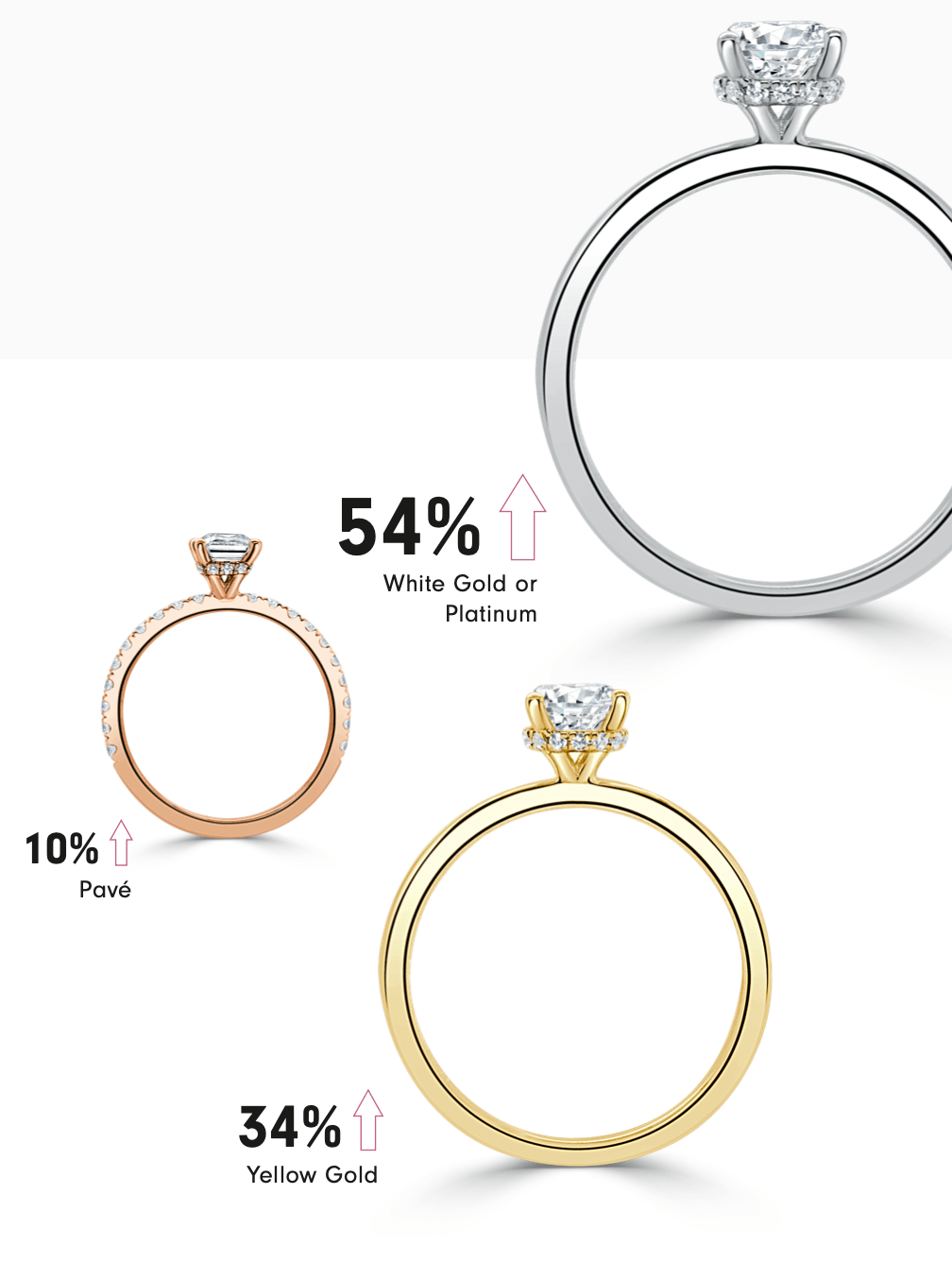 The most popular month to propose
---
While we know the ring is important, we also explored the most popular time of year for celebrity proposals. After analysing the dates, we can reveal that January is officially the month that celebrities are most likely to make their huge announcement.
Overall, 27% of this year's celebrity proposals took place in January, whilst May came second with 17%.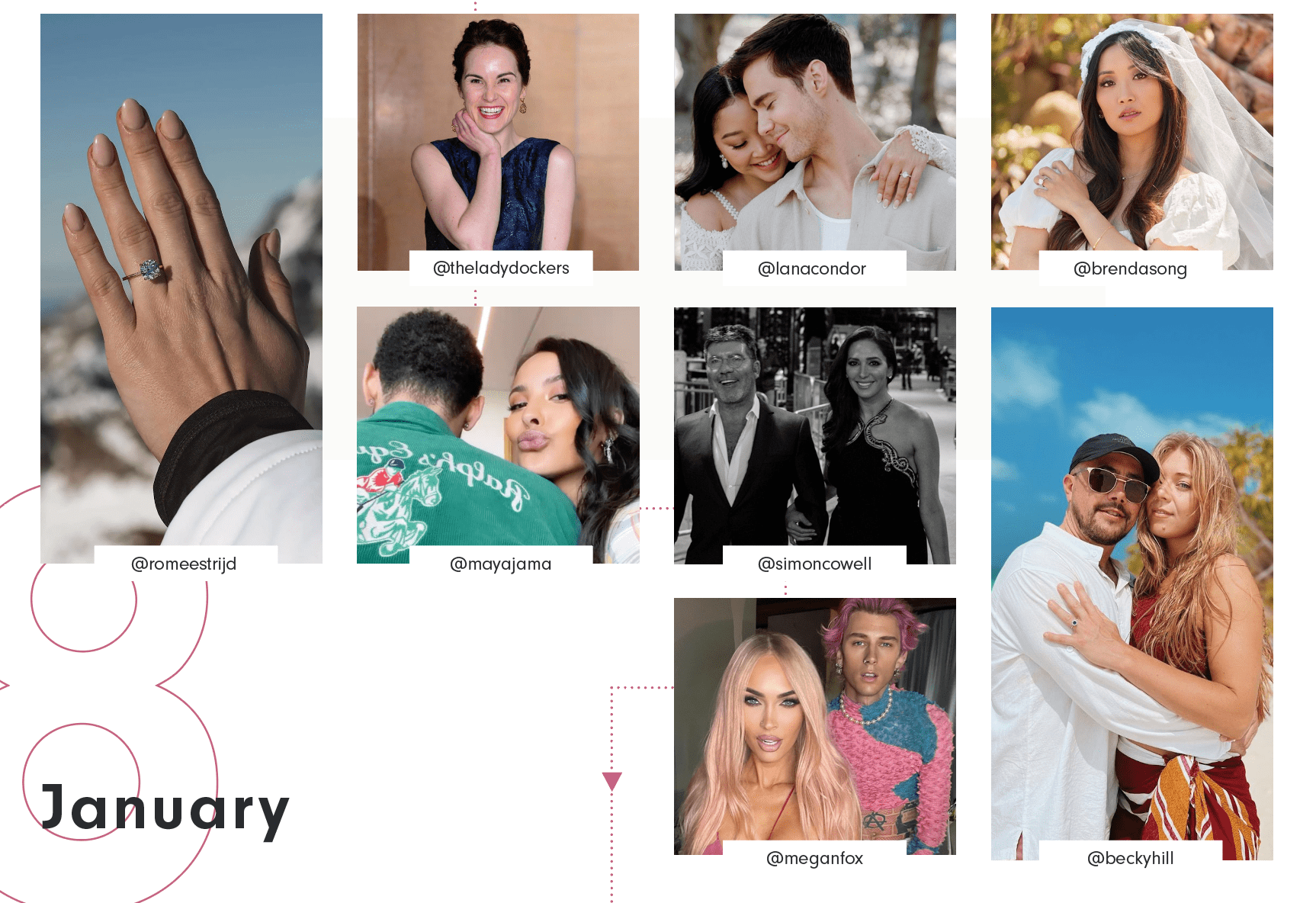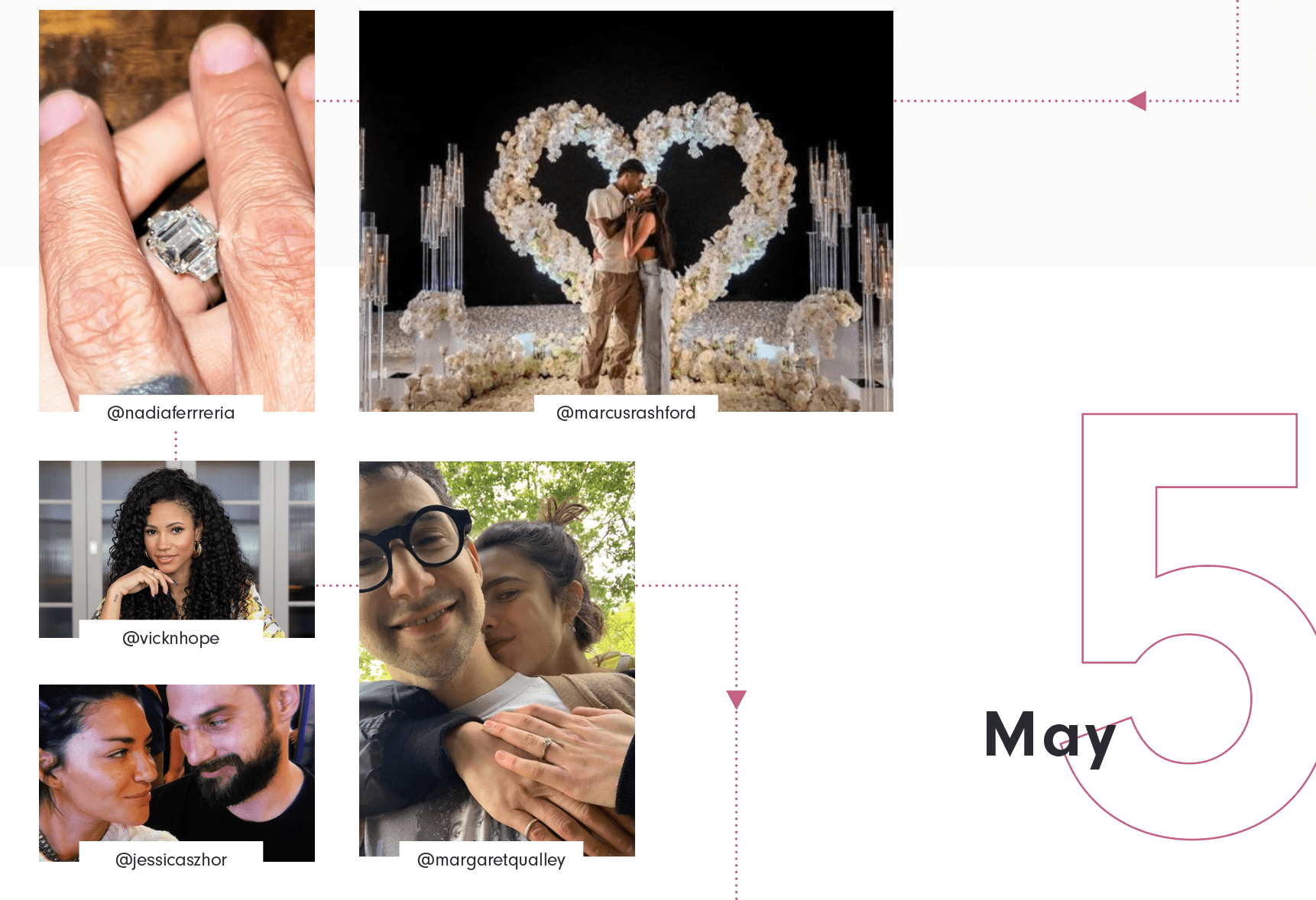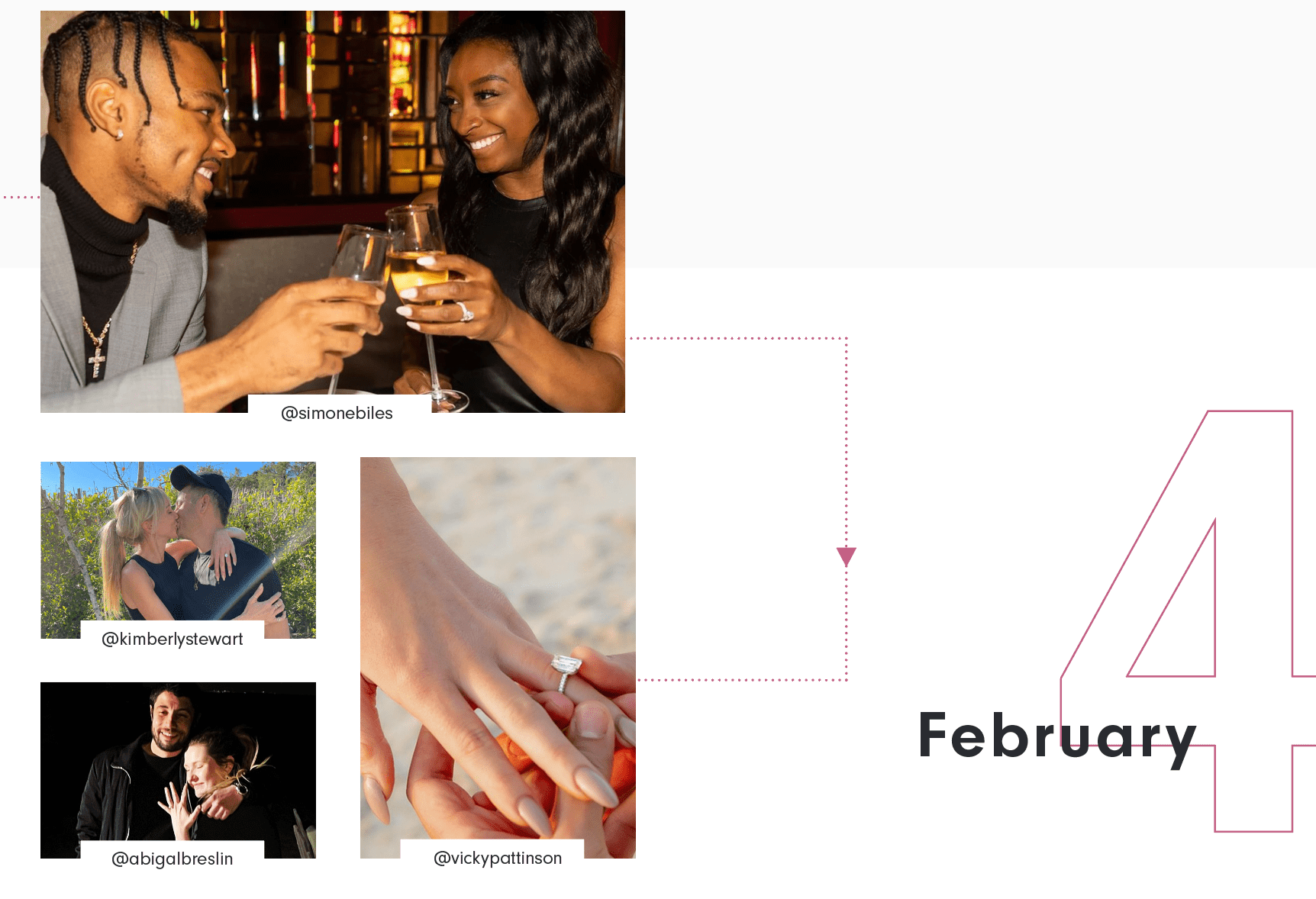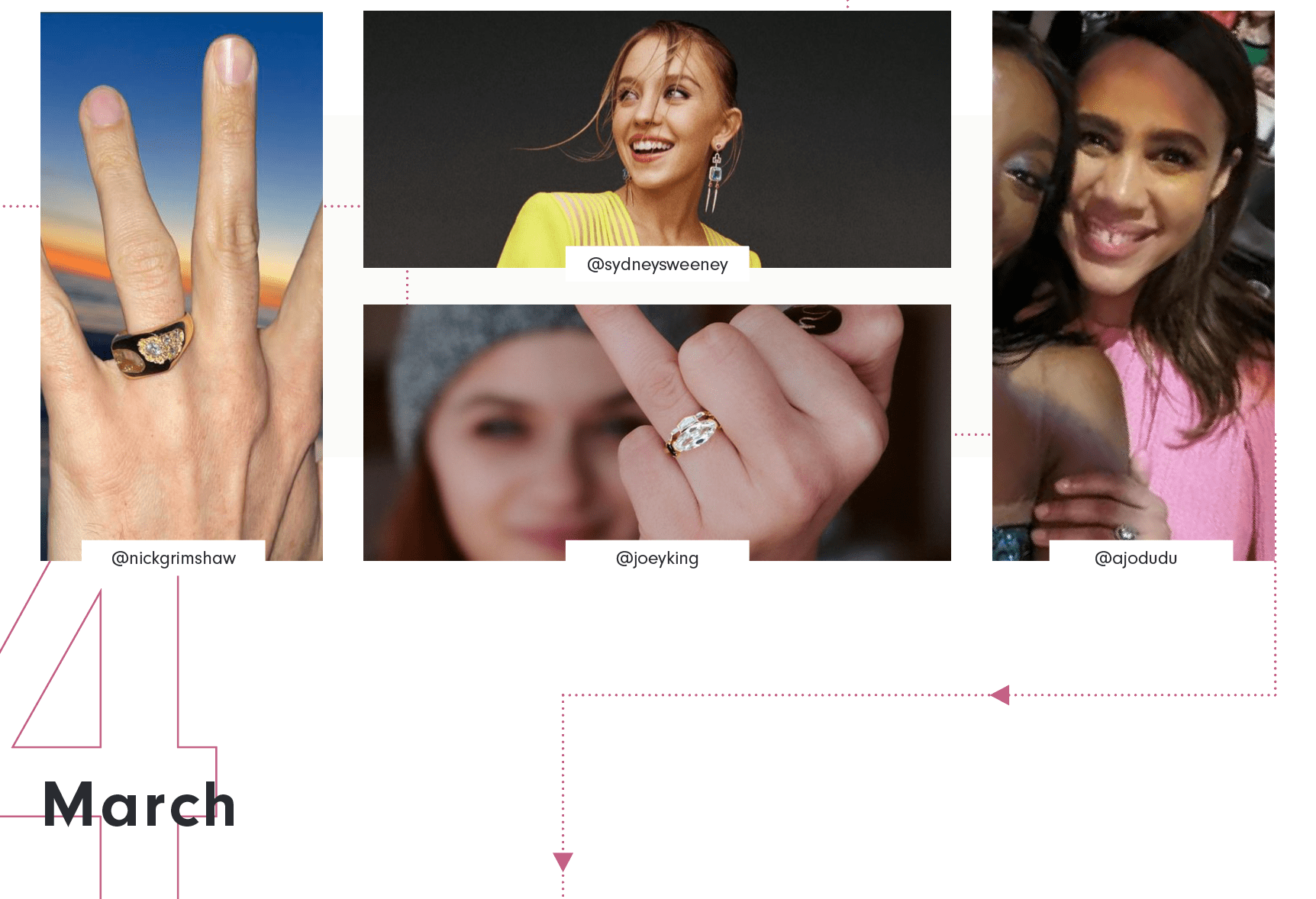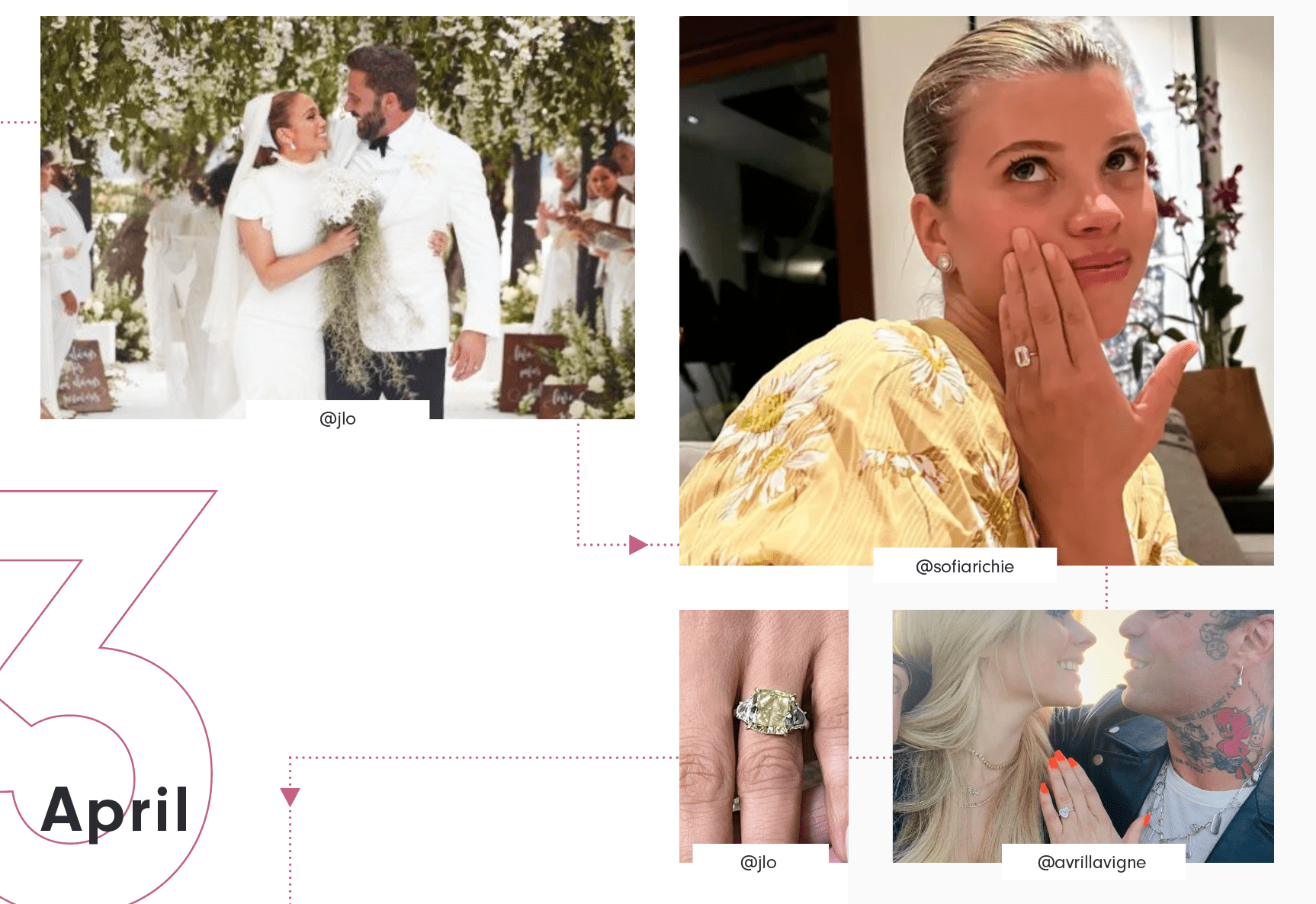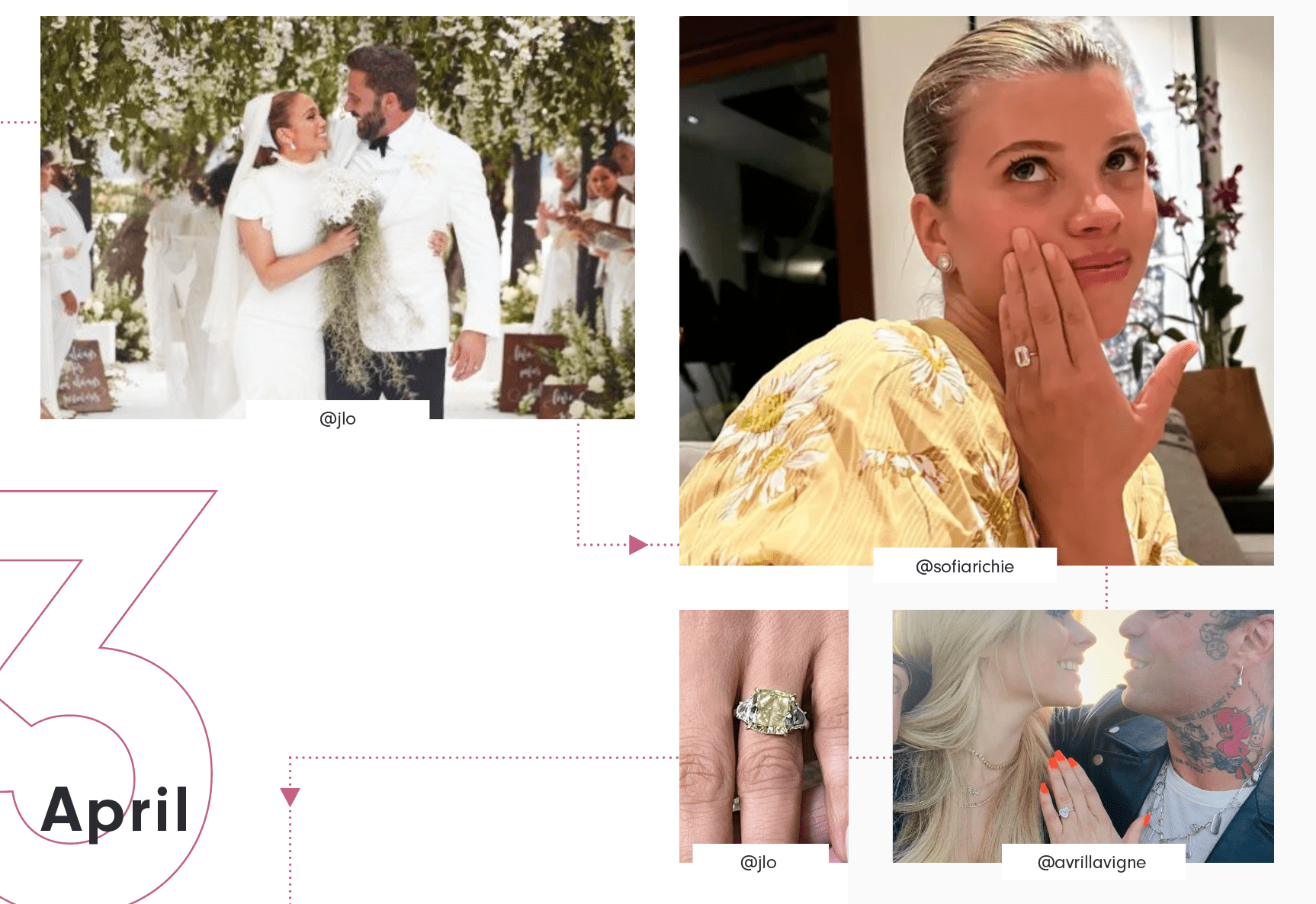 ---
Follow us on our socials
Pop over to our social platforms to keep up to date with Steven Stone's latest jewellery content and news.
Methodology: To gather this data, we analysed 30 celebrity engagement rings from January to November 2022. Our expert jewellers highlighted the cost, carat, stone, shape, and setting of each ring. We then used reputable news sources to gather information on the month and date of the proposals and analyse the most popular time to propose.