With the release of the first live-action Barbie film, it's safe to say that Barbie fever has taken over the world.
Directed by Greta Gerwig, the film hit cinemas on 21st July 2023 and features an array of huge stars – including Margot Robbie and Ryan Gosling as Barbie and Ken.
Of course, Barbie has been popular since she first hit shelves in 1959 and she's had a multitude of looks in that time. Though they've not all been available to the general public.
Leading diamond experts at UK retailer Steven Stone have taken a look at the special Barbie Beyonce and Jay-Z purchased for their daughter.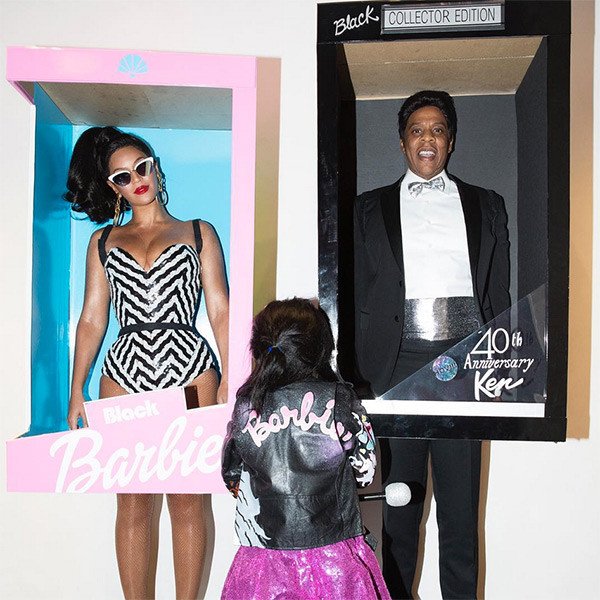 In true fashion, when Beyonce and Jay-Z celebrated their daughter Blue Ivy's first birthday, they threw a lavish Princess style birthday party in New York, to which they invited close friends and family.
The party was decorated with £60,000 worth of pink and roses and Blue Ivy's cake cost £1,500. To entetain the younger guests at the party, the couple spent £20,000 on accessories and toys.
Of course, the A-List couple spoilt their daughter with a wealth of diamond gifts. The gift that we couldn't wait to find out more about was a one of a kind diamond-encrusted Barbie.
Confirmed to feature 160 diamonds, set in white gold, the dazzling doll reportedly cost a staggering £63,000 ($80,000).
Though an image of the unique doll has never been shared, it's assumed that it shares similarities to the doll pictured below, which is recorded as the world's most expensive diamond set Barbie.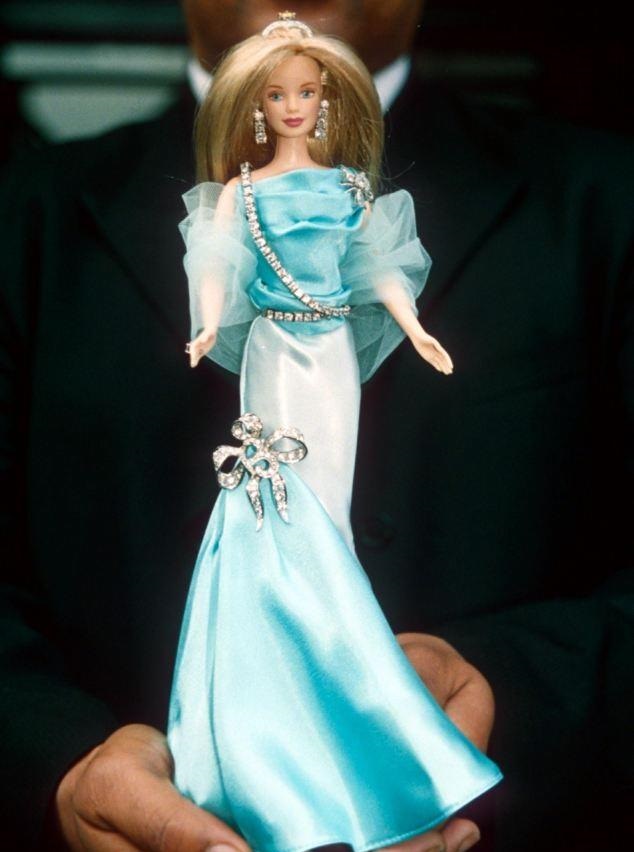 Queen Elizabeth II's Barbie Doll
Blue Ivy's unique Barbie doll isn't the only one to have made the news, and last year, everybody was talking about Queen Elizabeth II's Barbie doll.
Courtesy of Mattel, the doll modelling the late monarch was created in celebration of her 96th birthday and 70th year on the throne.
The stunning figurine was dressed in an ivory gown with blue ribbon, featuring intricate details, – including a £5,000,000 tiara, along with pink and blue ribbons modelled after ones given to her by her father George VI and grandfather George V.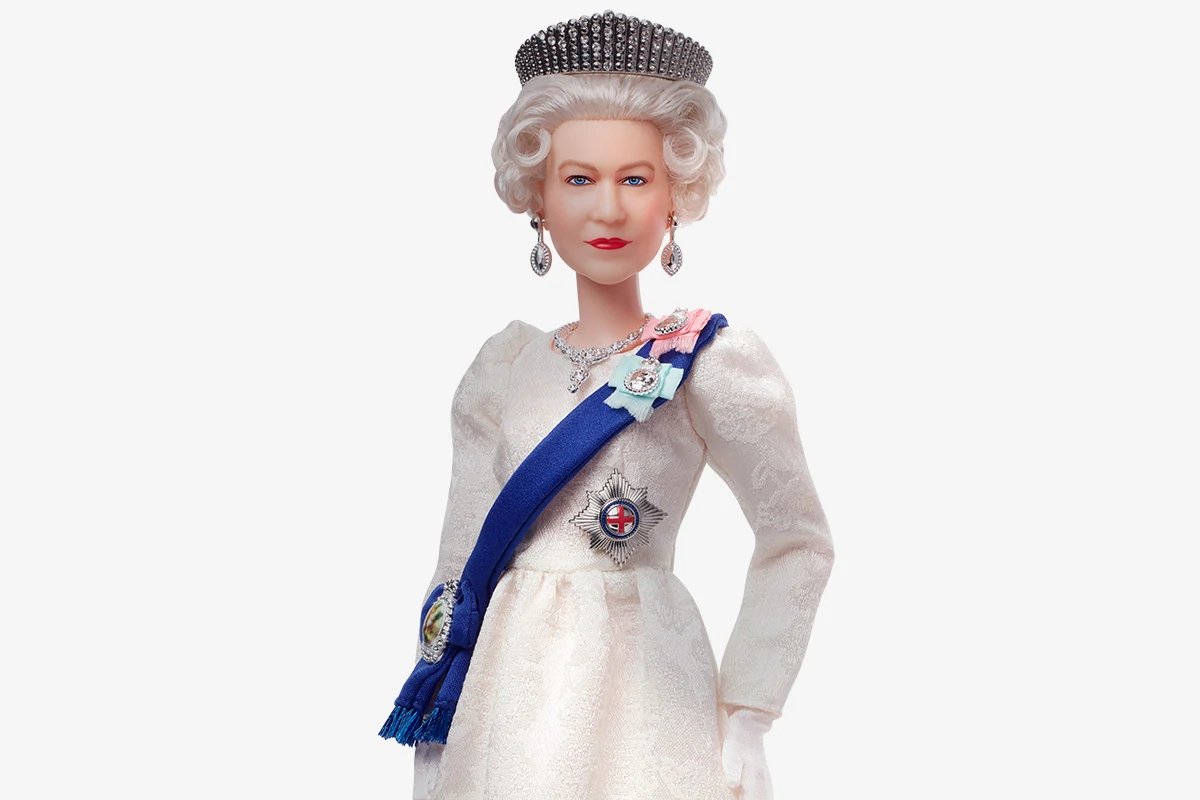 The Barbie Collection
To celebrate the release of the live action Barbie film, our fine jewellery and diamond experts recently created a collection of jewellery, titled 'The Barbie Collection'.
Taking inspiration from Barbie's iconic – and often flamboyant style – the collection is nothing short of pink splendour and features an eternity ring, a pendant and a pair of diamond drop earrings.
Set in yellow gold, the pendant features the Barbie logo, adorned with 1.2ct worth of round cut pink sapphires. We felt that it was important to use the original logo as it captures the spirit, aesthetic and iconography of Barbie.
When it came to designing the earrings, we were keen to use pear cut stones as they represent a connection, such as the one that children all over the world have made with Barbie since 1959. Totalling 1.5ct, the earrings consist of pink pear cut diamonds and round brilliant diamonds.
The eternity ring is perhaps our favourite of the three designs – purely because eternity rings symbolise everlasting love, such as the love that Barbie and Ken famously share. The ring features 15 round cut topaz stones, set in yellow gold.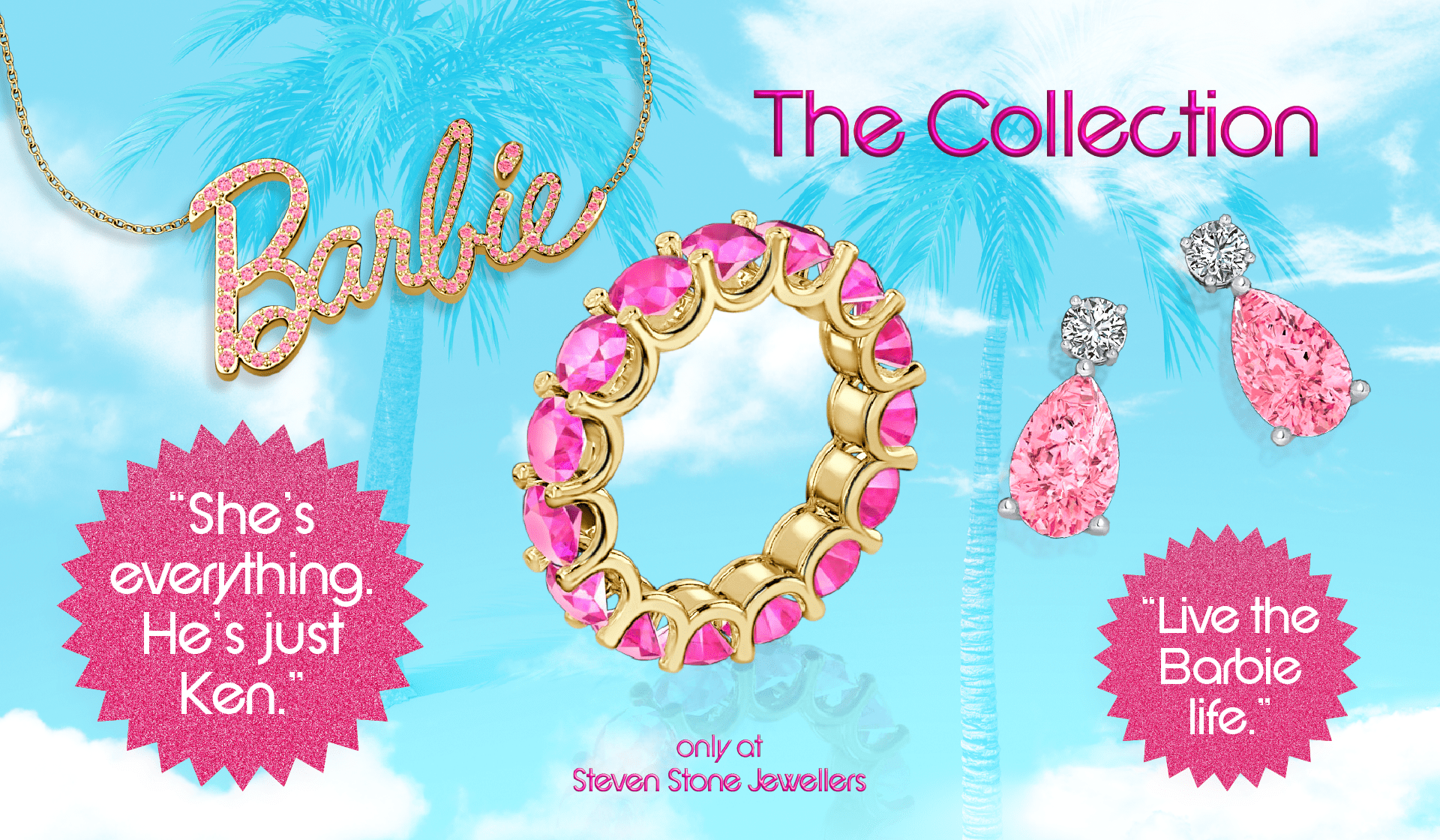 We may not have any Barbie's, but we do have a stunning collection of engagement rings, wedding rings, necklaces and earrings. If nothing takes your fancy, our team can design bespoke creations, tailored to you. We have showrooms in Manchester, Cheshire and London.
---
Follow us on our socials
Pop over to our social platforms to keep up to date with Steven Stone's latest jewellery content and news.