An emerald-cut diamond is a rectangular stone with cut corners and is one of the most popular and suggested engagement ring styles. Based on their long, elegant body alone, it's easy to see their high appeal!
The History of the Emerald Cut Diamond
Despite possessing a modern look, the emerald-cut diamond is one of the oldest diamond shapes. With stylistic origins tracing back to the table cut of the 1500s, the shape was originally created for emerald stones in an attempt to prevent cracks and chipping.
Having gained popularity during the 1920's Art Deco movement, it's now extremely common to find emerald diamonds as the centre stone in vintage engagement rings.
Celebrities with Emerald Cut Engagement Rings
If you have or are considering an emerald-cut engagement ring then you're in good company as they've become a celebrity favourite in recent years – from Jennifer Lopez to Beyoncé, we've put together a list of celebrities who sport the iconic shape.
Beyoncé
It'll be no surprise to you that Beyoncé's iconic engagement ring is one of the most popular engagement rings of all time. Renowned for it's emerald-cut 18-carat diamond, the gorgeous ring is estimated to have cost £4 million ($5 million).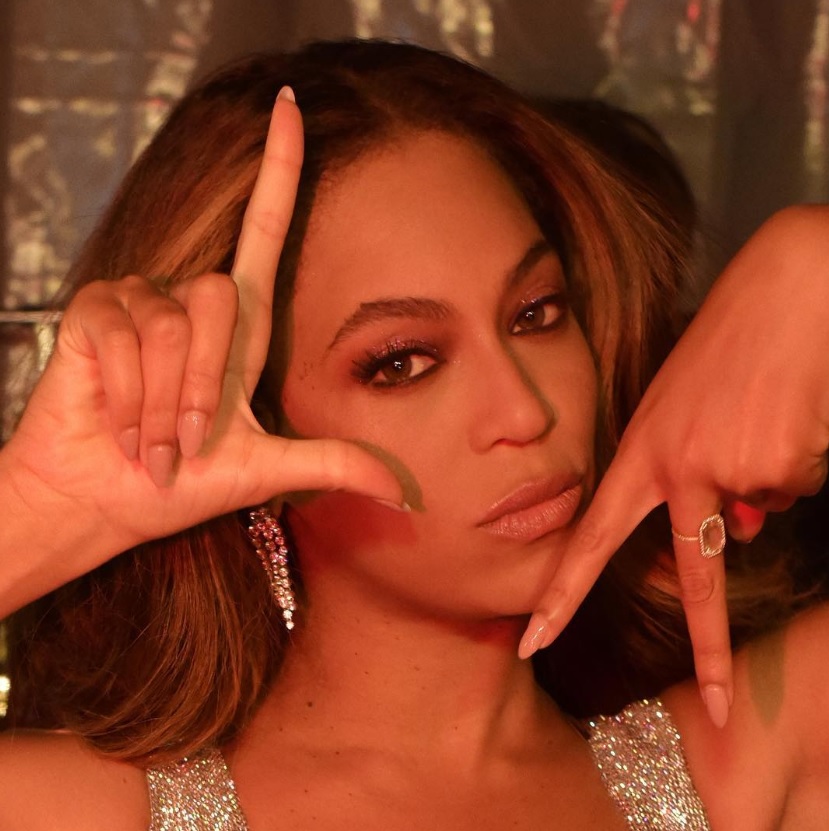 Nicola Peltz
Actress Nicola Peltz received a 4.5-5 carat emerald diamond in a classic solitaire setting on a thin band from her now husband, Brooklyn Beckham. The pair got engaged back in July 2020, when Brooklyn got down on one knee with the ring that's believed to be worth around £160,000 ($200,000).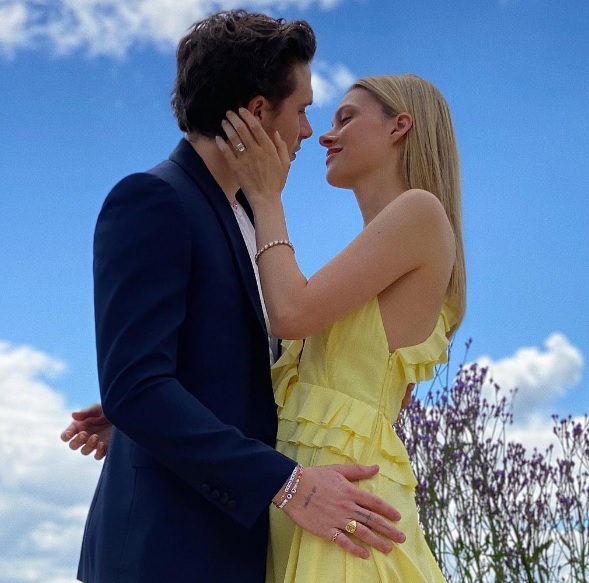 Paris Hilton
Paris Hilton's engagement ring from Paris Kasidokostas-Latsis boasts a twenty four-carat emerald shaped diamond. Worth £3.7 million ($4.7 million), the 24-carat weight shot the ring to the top spot on the list of the heaviest emerald diamond pieces in the world. Paris Hilton reportedly auctioned the ring off to benefit Hurricane Katrina victims.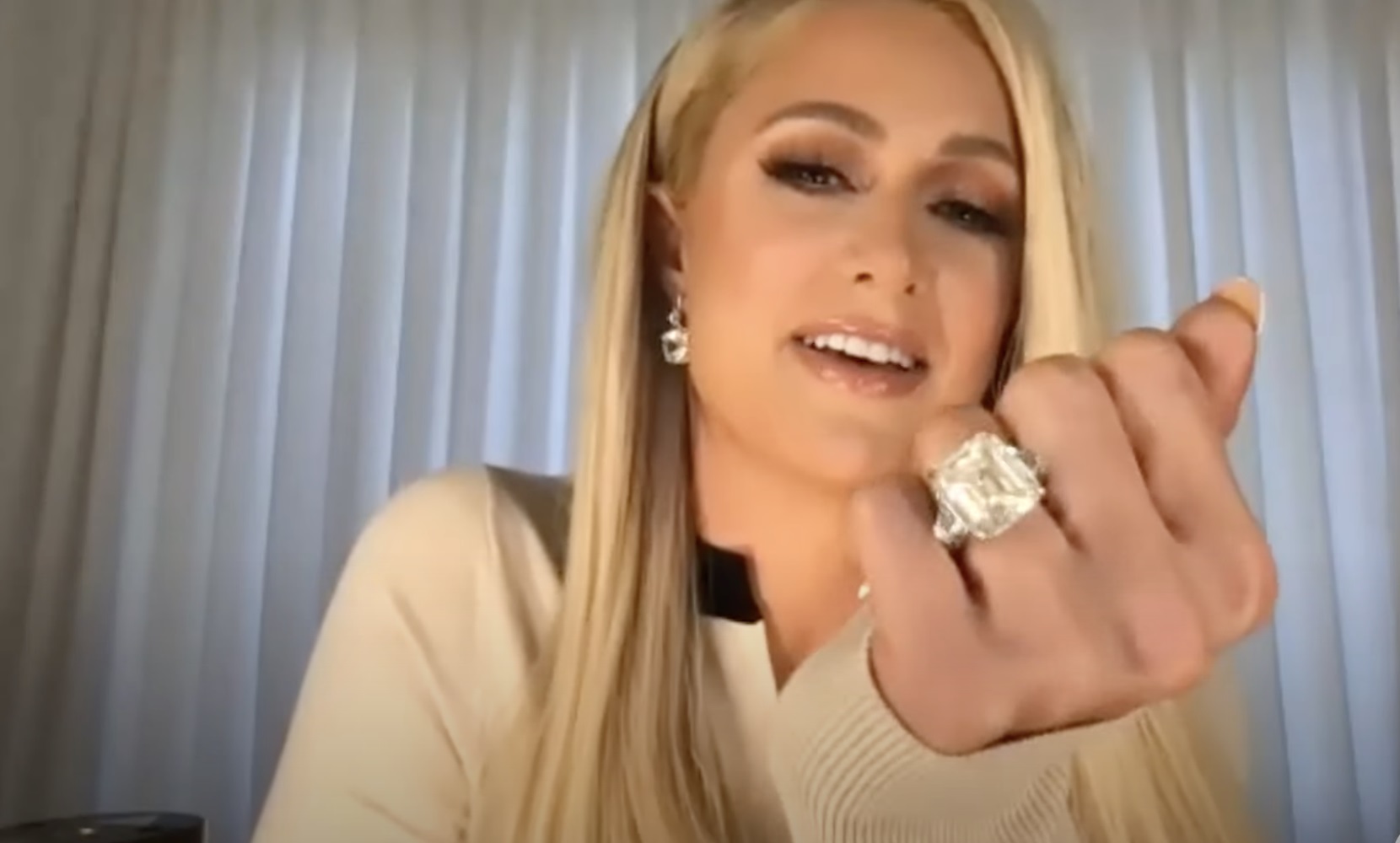 Eva Longoria
Tony Parker proposed to Eva Longoria with a four-carat emerald cut ring with emerald side stones. Worth £120,000 ($150,000), the stunning ring was designed by Jean Dousset.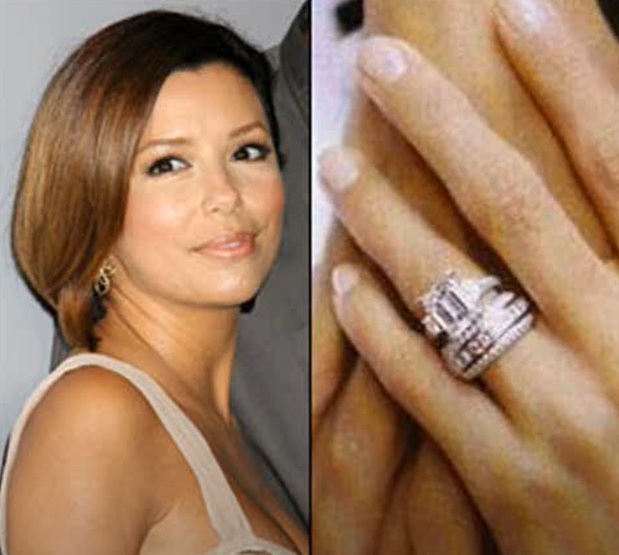 Sofia Richie
The daughter of music legend, Lionel Richie received a huge emerald cut diamond ring from partner Elliot Grainge. Set on a yellow gold band, the ring is likely to be worth £380,000 ($500,000) and looks to be around 5ct!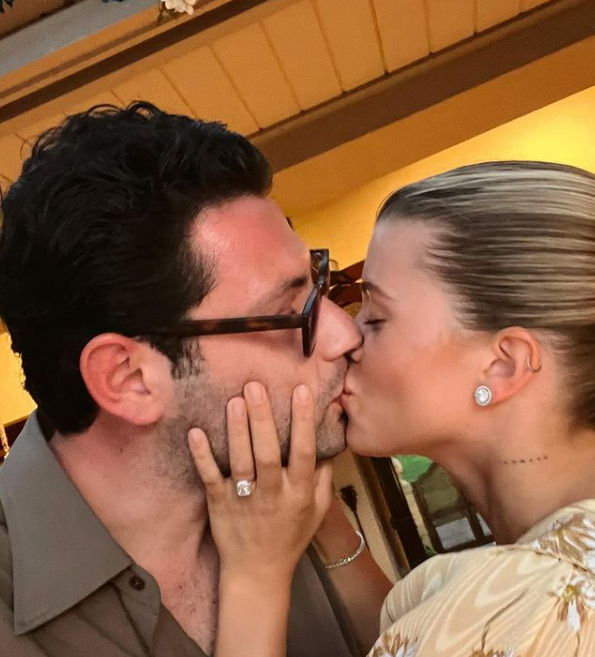 When taking a closer look at the ring, our Creative Director, Maxwell Stone said: "Sofia Richie's engagement ring is a real showstopper. An emerald-cut diamond is a timeless choice, offering both modern and vintage elements. This cut has become increasingly popular over the last few years, with celebrities such as Paris Hilton, Beyoncé, and Nicola Peltz all wearing this style of ring.
"Sofia's ring looks to be around 5cts and is no doubt worth around £380,000 ($500,000)."
READ MORE: Sofia Richie is engaged and is showing off a $500K diamond ring
Porsha Williams
Simon Guobadia proposed to 'Real Housewives of Atlanta' star, Porsha Williams with a 15ct emerald cut blinder that's estimated to be worth up to £800,000 ($1,000,000).
READ MORE: 2021 Celebrity Engagement Ring Report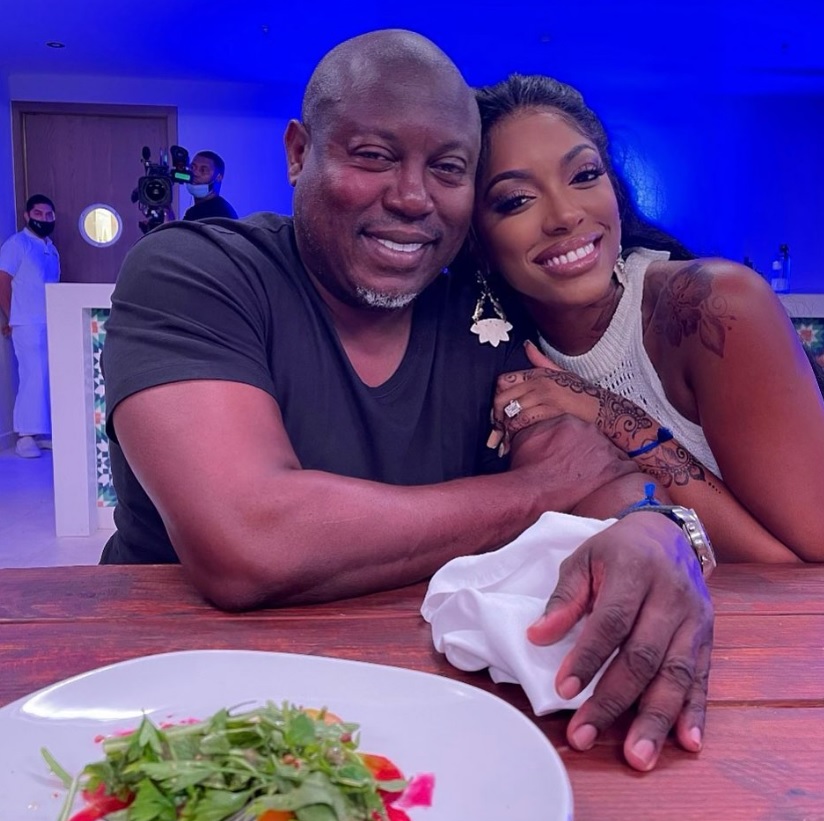 Vicky Pattison
Vicky Pattison showed off her engagement ring on Instagram, telling the world how happy she was after Ercan Ramadan asked her to be his wife on a beautiful beach near the Burj Al Arab. The ring boasts a stunning emerald cut diamond, set on what appears to be a white gold or platinum pave band.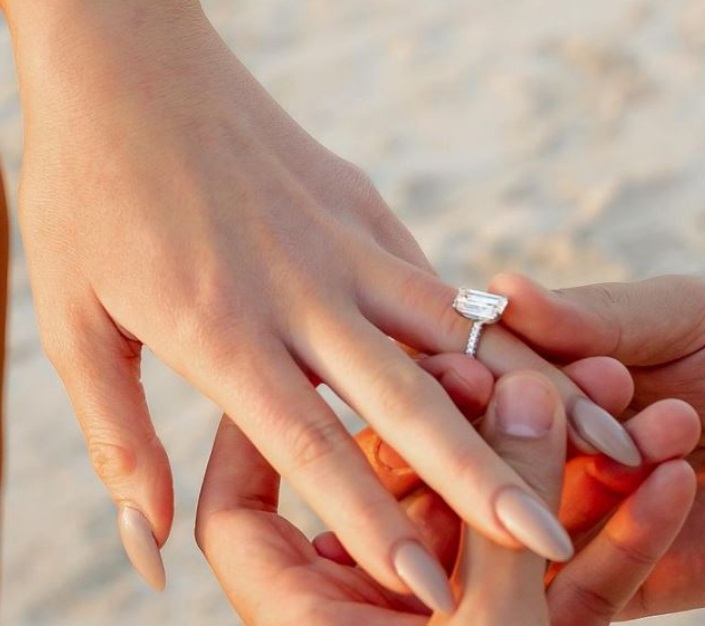 Zack Stone said: "Vicky has a stunning emerald cut diamond set on a white gold or platinum pave band. Emerald cut stones are a great choice for those who want to add a touch of vintage glamour to their ring, as Hollywood stars including Grace Kelly and Elizabeth Taylor were huge fans of this style, both opting for emerald cut engagement rings. Beyonce, Amal Clooney, and Kim Kardashian were also given emerald cut diamonds."
Jennifer Lawrence
Believed to weigh around four to five carats and boasting a £160,000 ($200,000) price tag, Jennifer Lawrence's emerald-cut engagement ring from Cooke Maroney made its debut at Paris Fashion Week in 2019. The dazzling ring features a gigantic diamond on a thin gold band.
READ MORE: All the celebrities who got engaged in 2022…so far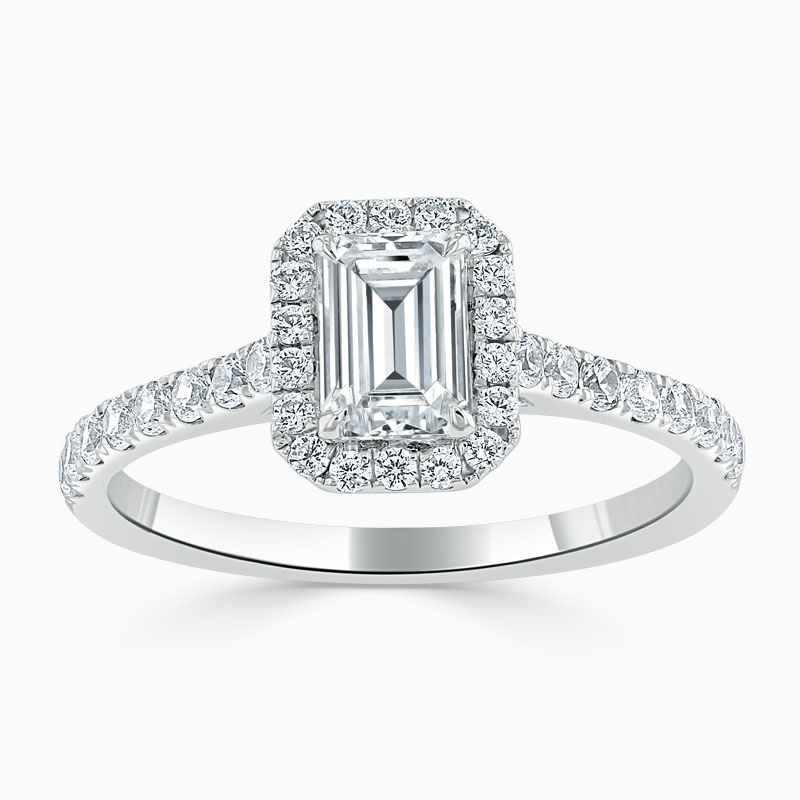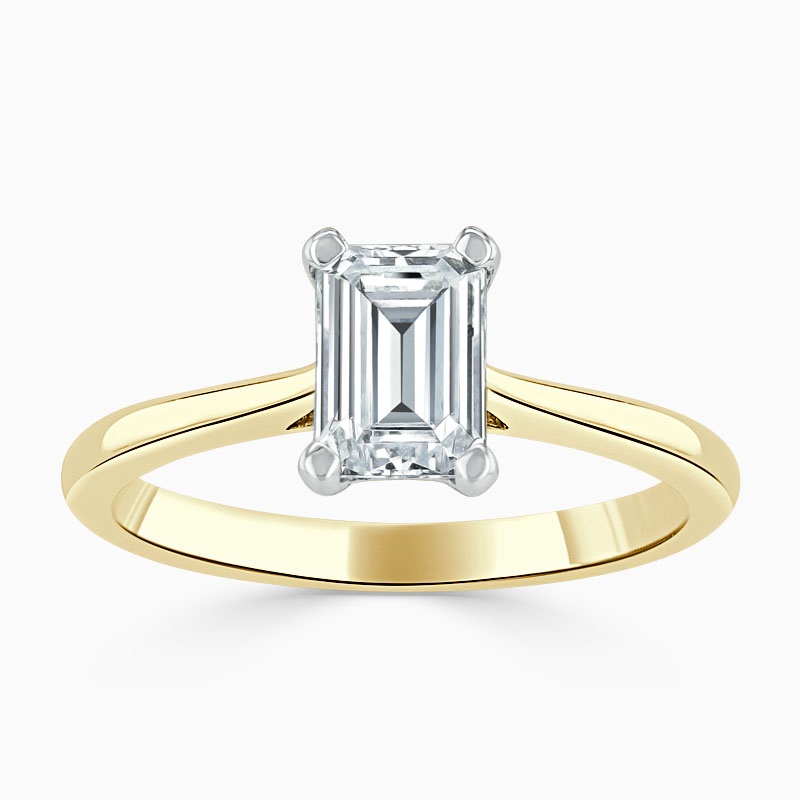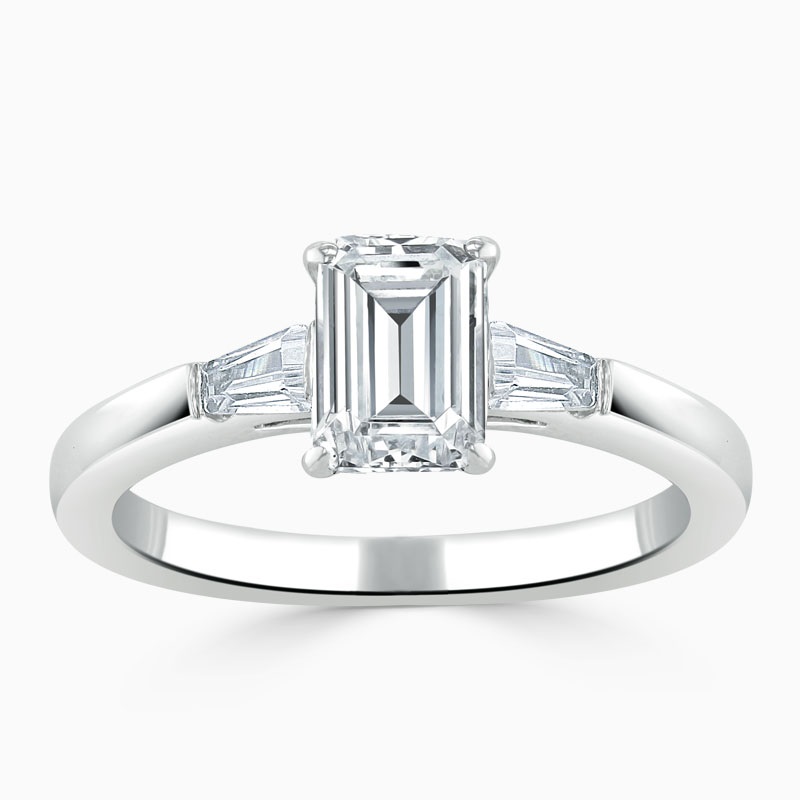 If you're looking for an emerald cut engagement ring of your own, we have a stunning selection to choose from. Perhaps you already have a ring on your finger and are searching for the perfect wedding ring? If so, be sure to get in touch – we have showrooms in Manchester and London.
---
Follow us on our socials
Pop over to our social platforms to keep up to date with Steven Stone's latest jewellery content and news.