The emerald cut diamond is a popular choice for engagement rings, and is considered the most classic style.
Due to its long lines the diamond reflects broader and more dramatic flashes of light and is less fiery than brilliant cut diamonds.
Leading diamond experts at Steven Stone have revealed everything there is to know about the timeless cut – from the celebrities who sport it, to buying tips.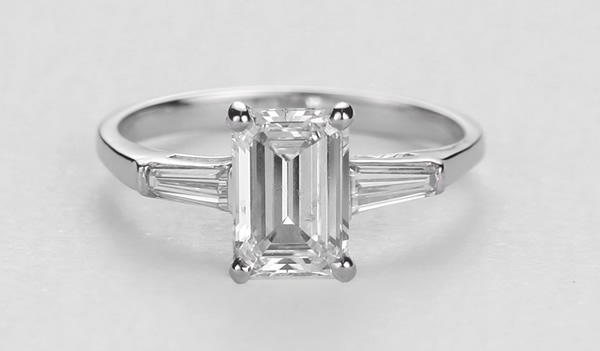 Above is an emerald cut diamond engagement ring that we recently made for a customer.
The engagement ring has a large dazzling emerald cut diamond centre stone held in a 4-claw setting, showing you an example of a beautifully cut emerald diamond.
The diamond is also flanked with two baguette diamonds either side, which have a similar line cut adding to the vintage look of the engagement ring. We also cast the band and diamond setting of the ring into 18 carat white gold.
Emerald Cut Diamond Symbolism
Emerald cut diamonds play a larger role than just being aesthetically pleasing, they're also incredibly symbolic.
The rectangular shape of the diamond is said to represent stability and strength, while the cut as a whole is associated with strong and supportive love, commitment, and compassion for one's partner.
Emerald Cut Diamond Engagement Ring Buying Tips
When buying an emerald cut diamond for an engagement ring it's important that you go for quality by selecting the highest grade stone you can afford.
As an emerald fewer facets then the brilliant cut, flaws and colour weaknesses are more visible.
As the emerald cut diamond is not as popular as princess cut and round diamonds their prices are marked lower and more affordable.
We recommend as a minimum the cut grade of an emerald diamond should be graded "good", the lowest colour grade should be G and the minimum clarity grade should be VS2. We also recommend that you choose a carat weight 0.50ct and higher.
Celebrities with Emerald Cut Engagement Rings
If you have or are considering an emerald-cut engagement ring then you're in good company as they've become a celebrity favourite in recent years, with a wealth of celebrities sporting the iconic shape.
It'll be no surprise to you that Beyoncé's iconic engagement ring is one of the most popular engagement rings of all time. Renowned for it's emerald-cut 18-carat diamond, the gorgeous ring is estimated to have cost £4 million ($5 million).
Other celebrities include Nicola Peltz, who received a 4.5-5 carat emerald diamond in a classic solitaire setting on a thin band from Brooklyn Beckham and Sofia Richie, who received a huge emerald cut diamond ring from partner Elliot Grainge.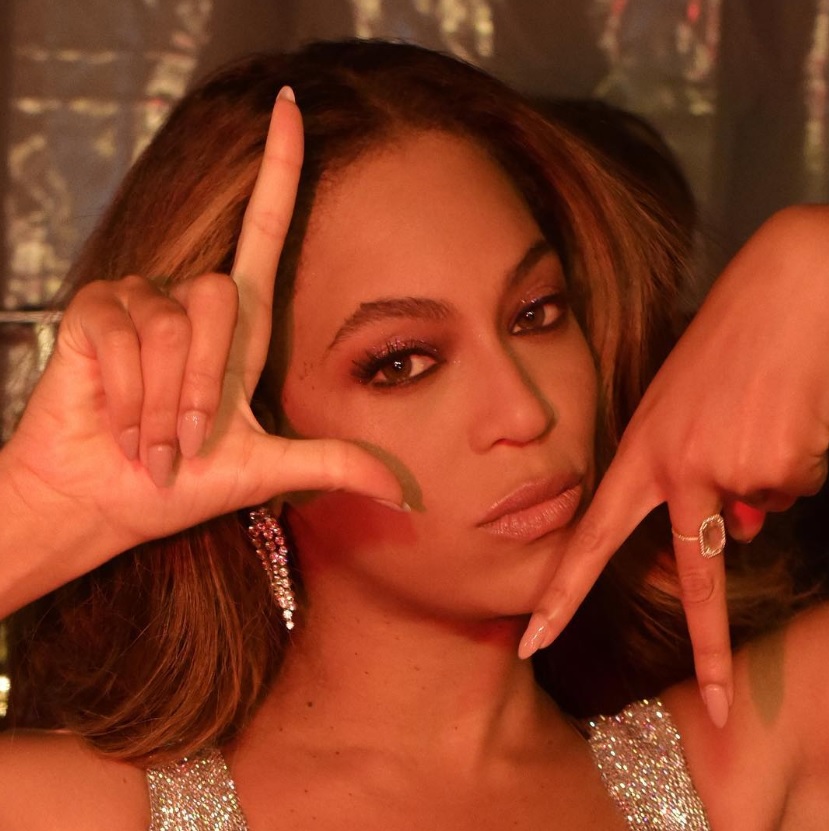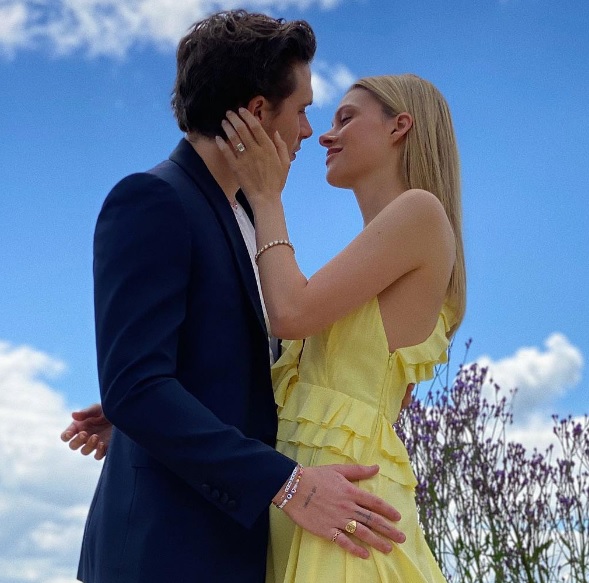 If you're looking for an engagement ring or wedding ring and would like to browse for inspiration, take a look at our ready to wear collection or chat to one of our team for bespoke creations. Why not take a look at our full jewellery collection.
---
Follow us on our socials
Pop over to our social platforms to keep up to date with Steven Stone's latest jewellery content and news.