As rumours around Ben Affleck and Jennifer Lopez reigniting their old flame continue to burn this week, diamond experts at Steven Stone, have taken a fresh look at the impressive engagement ring he bought for her back in 2002.
Flashing the huge rock in an interview with Diane Sawyer, J-Lo said: "It's the most magnificent thing I've ever seen," and she's completely right. The engagement ring is a massive 6.10 carat radiant cut, designed by celebrity jeweller Harry Winston, which reportedly cost Ben Affleck a whopping £855,000 ($1.2 million) at the time.
However, now, as pink diamonds have soared in value, J-Lo's ring is worth a lot more than it was back then. Our diamond experts estimate it's worth over double the price now, valuing the ring at £2,000,000 ($2.8million).
Zack Stone said: "There are certain types of diamonds which can make good investments. These include pink diamonds, which are much rarer and generally very expensive, starting from £50,000 to around £10,000,000.
"Pink diamonds have seen the biggest growth in value recently as the Argyle Diamond Mine in Western Australia, the world's major source for pink and purple stones, closed down at the end of 2020, therefore prices have increased in recent months due to the increased rarity."
J-Lo's new Green Diamond engagement ring is also worth millions
As Jennifer Lopez has just announced her second engagement to Ben Affleck, revealing a post on her website, we were keen to get the first look. The images revealed a show stopping green diamond ring, which is unlike anything we've seen before.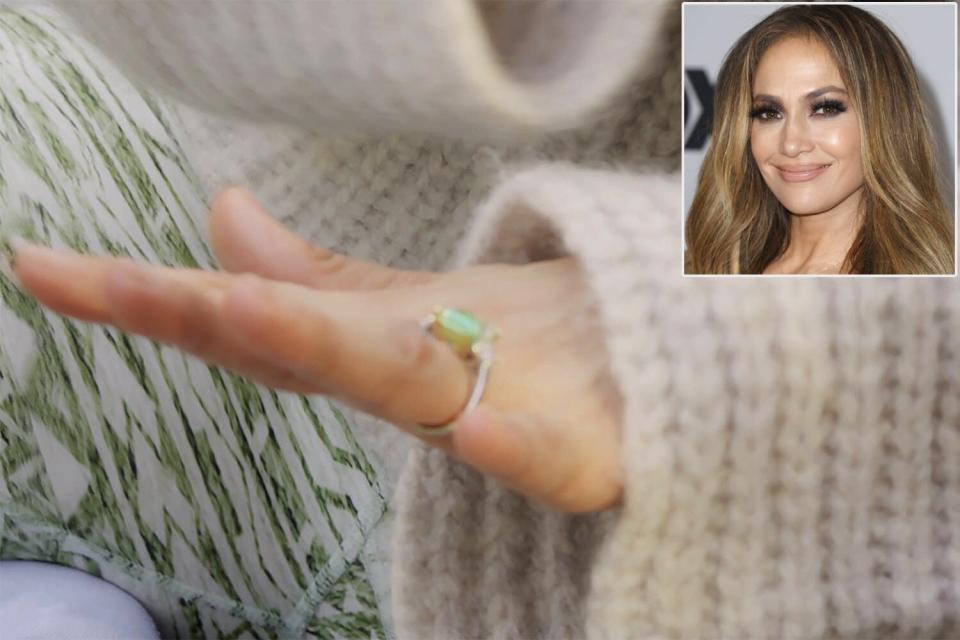 If you're like J-Lo and love emerald cut engagement rings, we have a stunning selection to choose from. Or, perhaps you've already got a ring and your finger and are on the hunt for some wedding rings? If so, get in touch. We have jewellers in Manchester not to mention a huge range of engagement rings in London.
READ MORE: Why Jennifer Lopez's engagement ring from Ben Affleck is soaring in value right now