When Geoff and Lynn came to see us, we were swept away by their story, and couldn't wait to help them create a unique ring to pass down to future generations.
Lynn, who was looking for an engagement ring just like her mother's, reveals the sentiment behind her chosen design.
She said: "The initial idea for my ring originated from the fact that my 93 year old Mum had her engagement ring stolen whilst she was gardening around 20 years ago. I thought it may be prudent to have another ring made to replace this to pass onto my future generations. The ring is a platinum oval unheated 0.8ct Burmese Ruby set in a 1.62ct Diamond Halo."
"Unfortunately as my Mum has dementia I could not confirm the exact details of her ring so I decided to have a bespoke ring made from a traditional design."
When it comes to the design, Lynn searched far and wide for the perfect ring to suit her: "I did a little research on the Internet for initial design, then visited several high end jewellers to see what actually suited my skin tone, and to try various ring shapes and designs.
"Fortunately we had the opportunity to meet Steven Stone throughout the selection process and we showed him a photograph of a design I particularly liked.
"The process was simple, efficient and seamless with excellent customer service. Steven arranged the ruby and placed a selection of diamonds around it on a pad in order I could visualise what the final design would look like."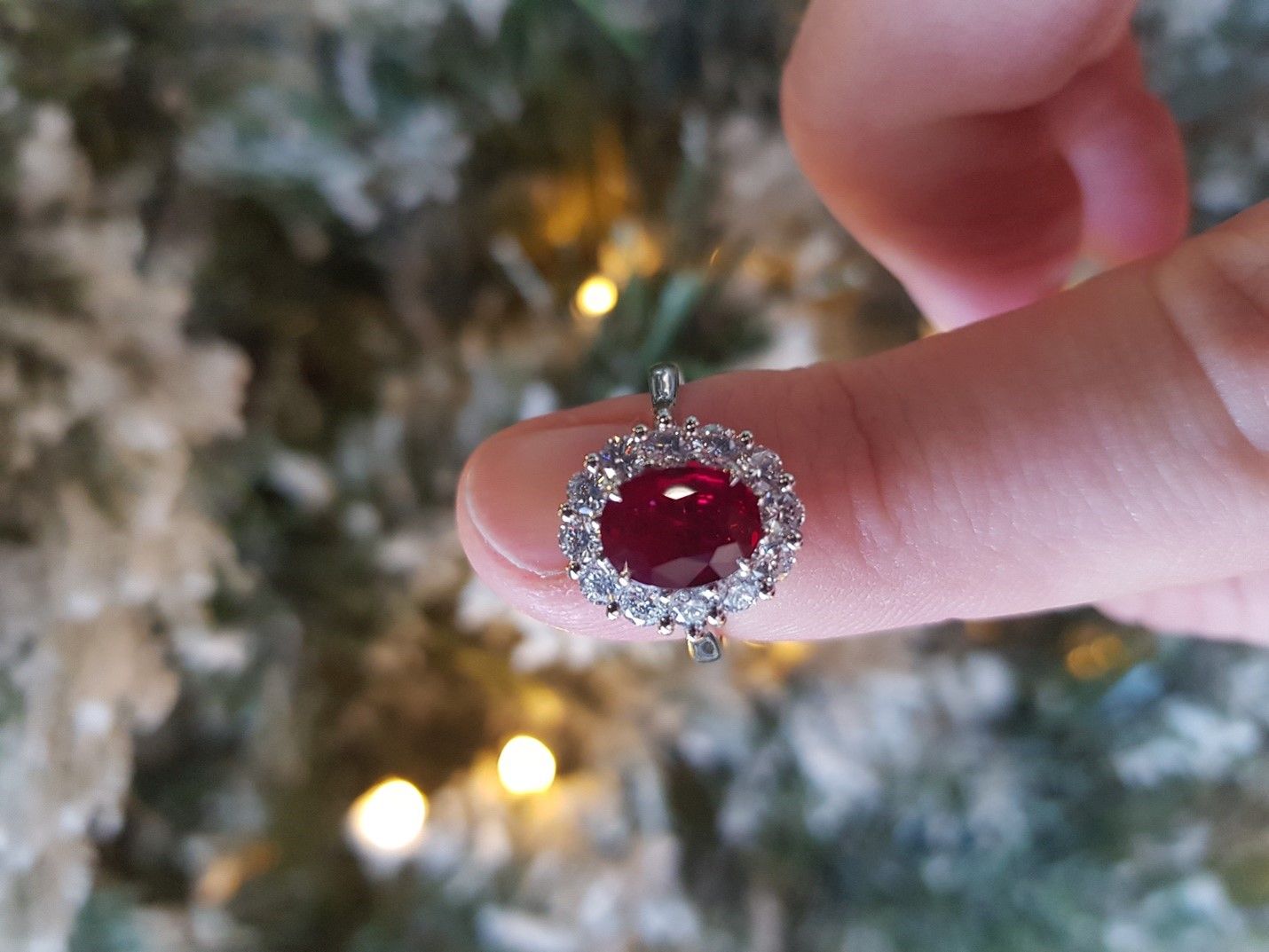 Learning about rubies
Before deciding on a stone, it's important to know the different varieties, colours, and grades. In this case, Lynn needed to know about rubies.
Rubies are a very desirable gemstone due to their hardness and durability and come in a range of shades from red in rich dark nuances to pale pink reds.
Since Sapphires and Rubies both come from the mineral Corundum, Rubies are basically a red variety of Sapphires, but due to their historical significance and popular allure they have always remained an individual gemstone.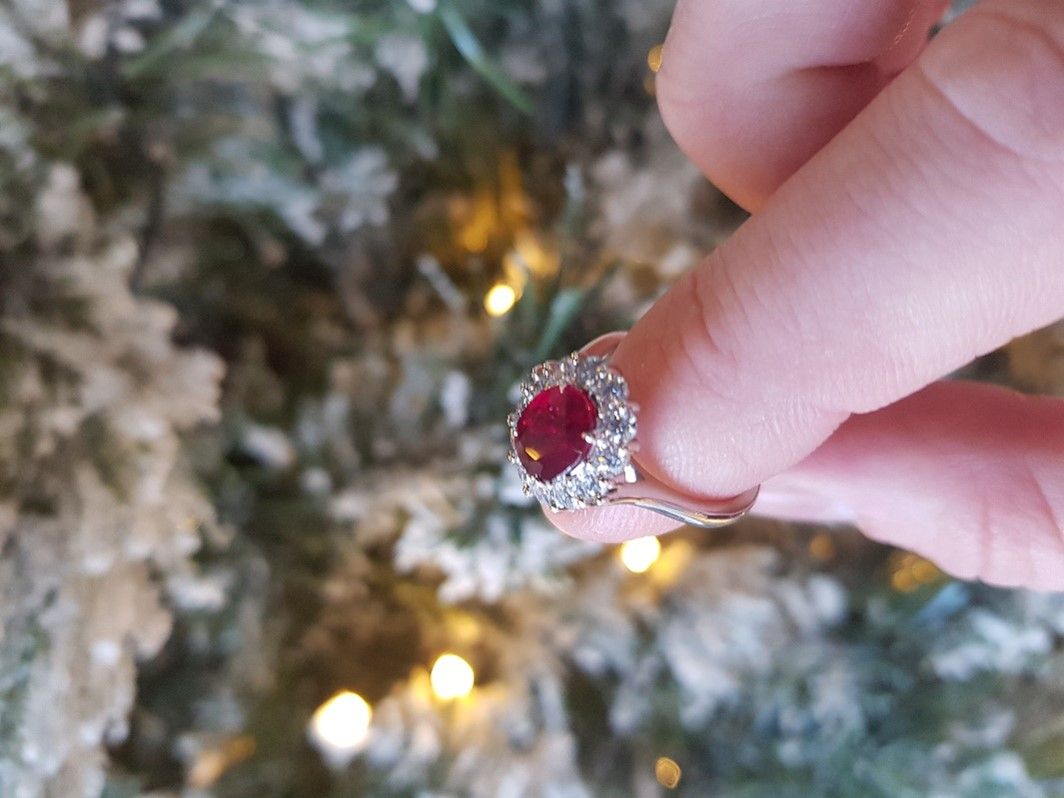 Lynn added: "Upon the first visit Steven kindly explained where rubies were sourced, how the different colour tones were mined via the process of heated and unheated Rubies.
"He confirmed he would be able to obtain a selection in accordance with the carat size and my budget. Within a week we were asked to pop into store to view the rubies. Again, Steven's expertise assisted in my choice as the actual colour tone was very important to me."
Lynn chose a Burmese ruby for her ring, which is the most sought after variety of ruby gemstone. It is remarkably popular for its deep red pigeon blood colour, relatively superior clarity and astrological value. Old Burma rubies are exceptionally rare and exorbitantly expensive.
After completing her design, Lynn received a CAD drawing to showcase what it would look like, however like many customers, she was very nervous.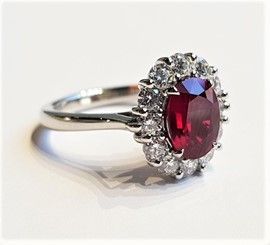 "We did receive a CAD drawing of the first draft prior completion and I was a little apprehensive prior collection of the ring, however the drawing did not do it justice. Upon arrival to collect the piece I became overwhelmed as it had been made beautifully and to my exact specification.
"This was a truly memorable occasion providing immense sentimental value to replace my Mum's ring. Due to its traditional design I believe it will always be a style to be desired."