When Alex came to see us, he was keen to purchase a classic round brilliant diamond on a timeless compass setting, however after chatting to our team he was convinced to choose another style, that had even more sparkle.
Planning an exotic proposal in Oman, Alex was excited to pop the question to his long-term girlfriend, Jenny. However, packing a diamond ring in your suitcase is pretty risky – and so is getting it through customs without Jenny spotting it!
After the proposal, we had a quick chat with Alex to find out how he found the experience of designing a bespoke engagement ring – and most importantly, if she said 'yes'.
Take a look at this stunning platinum 1.23ct round brilliant cut tapered compass lotus bridge set engagement ring…no wonder Jenny is smiling!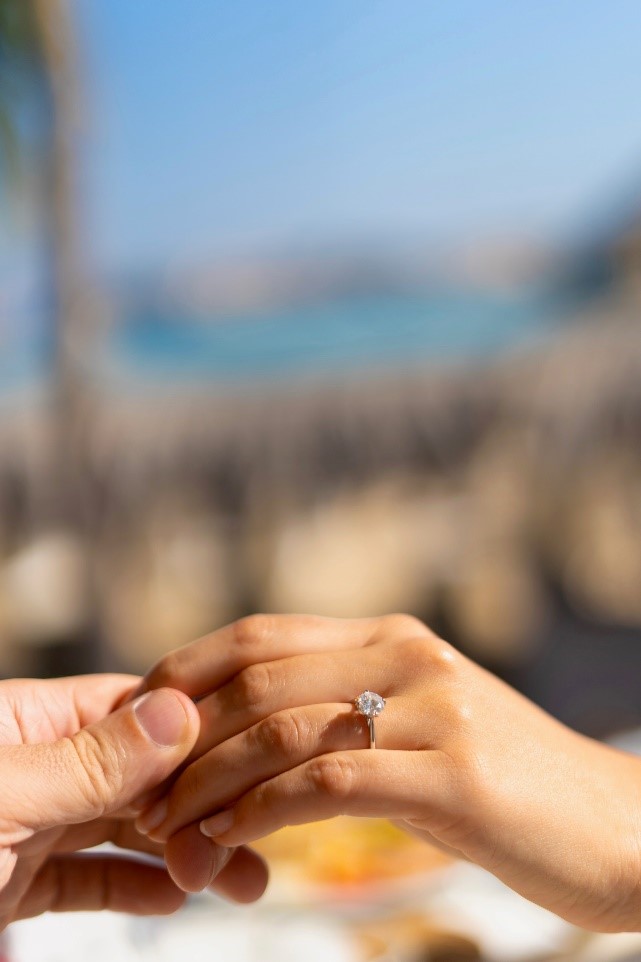 Can you tell us a bit about the ring you wanted to give to Jenny?
I set out wanting the classic Round Brilliant Cut Diamond solitaire, but ended up creating something much more unique.
How did you propose? Tell us everything!
I proposed on holiday in Oman. It was a little bit stressful getting it through customs without her noticing it, but thankfully she didn't spot it! The stress was well worth it.
Why bespoke?
What appealed to me about creating a bespoke ring was that I had the ability to choose my own diamond, so I knew exactly the quality of diamond I was buying- particularly with it being GIA certified which I have heard is the most reputable.
Where did you get the idea for the design of your piece?
I had initially envisaged just a simple compass setting, but the team at Steven Stone suggested the Lotus setting, which is stunning.
How did you find the whole bespoke process?
The team were very helpful in helping me pick a diamond that was not only excellent quality but also maximised the dimensions for the money.
Is your piece as you imagined?
More, it is perfect! Jenny has said quite a few people have commented on how unusual the setting is, not to mention the diamond is beautiful. We're both delighted with the ring.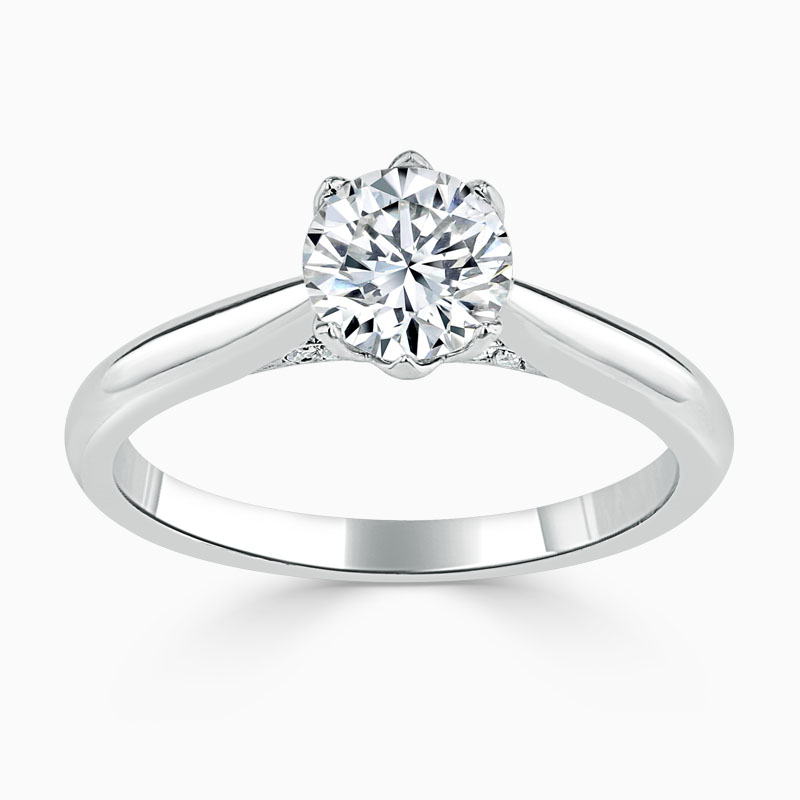 What is a lotus setting?
A lotus setting is slightly different to a traditional solitaire setting as it features six prongs which secure the diamond and perfectly resemble the shape of a lotus flower. This unique style can give a classic round stone an added touch of beauty and femininity.
If you're interested in creating a bespoke engagement ring our team are always happy to help. Whether you have an idea in mind or want us to create a unique design, we have showrooms in Manchester, London, and Cheshire, so book an appointment or drop us a message.