The joint portrait was unveiled on Thursday during the royal couple's visit to the Fitzwilliam Museum in Cambridge. Painted by award-winning portrait artist Jamie Coreth, the picture was commissioned in 2021 by the Cambridgeshire Royal Portrait Fund as a gift to the county of Cambridgeshire.
So, what do we know about the brooch that Kate's wearing? Fine jewellery and engagement ring experts at Steven Stone have taken a close look and revealed everything you need to know.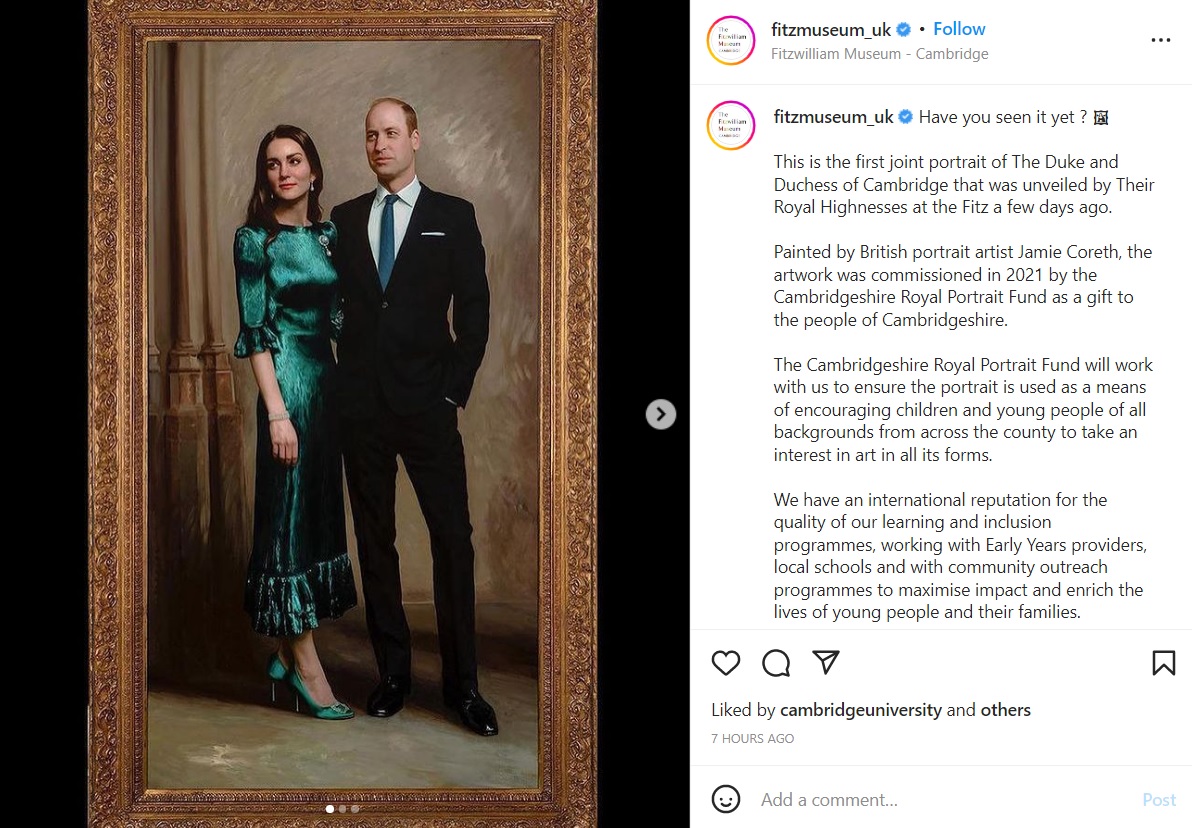 Despite its name, this brooch isn't connected to Kate Middleton, the current Duchess of Cambridge, the jewel belonged to Princess Augusta of Hesse-Kassel, the wife of Prince Adolphus, who was the Duke of Cambridge in the 1800's.
Princess Augusta is seen wearing the brooch in portraits from 1877, before it was passed into the royal collection soon to be worn by Queen Mary to her granddaughter's (Princess Elizabeth) christening.
If you're looking for jewellery to rival Queen's Elizabeth II's collection, our team can design bespoke creations, tailored to you. From engagement rings and wedding rings to necklaces and pendants, your options are limitless.