Princess Anne was greeted in Cyprus yesterday by President Nicos Anastasiades at the Presidential palace in Nicosia, during an official royal visit.
The Princess Royal has cast aside the controversy surrounding her nephew Prince Harry's newly released memoir and carried on with her royal duties, by visiting British soldiers serving with a United Nations peacekeeping force in Cyprus.
Princess Anne looked incredibly dapper in a tailored grey suit, which she accessorised with a small brooch that holds a deep meaning.
Fine jewellery experts at Steven Stone have revealed everything you need to know about the brooch – and you're going to be very shocked at how little it cost.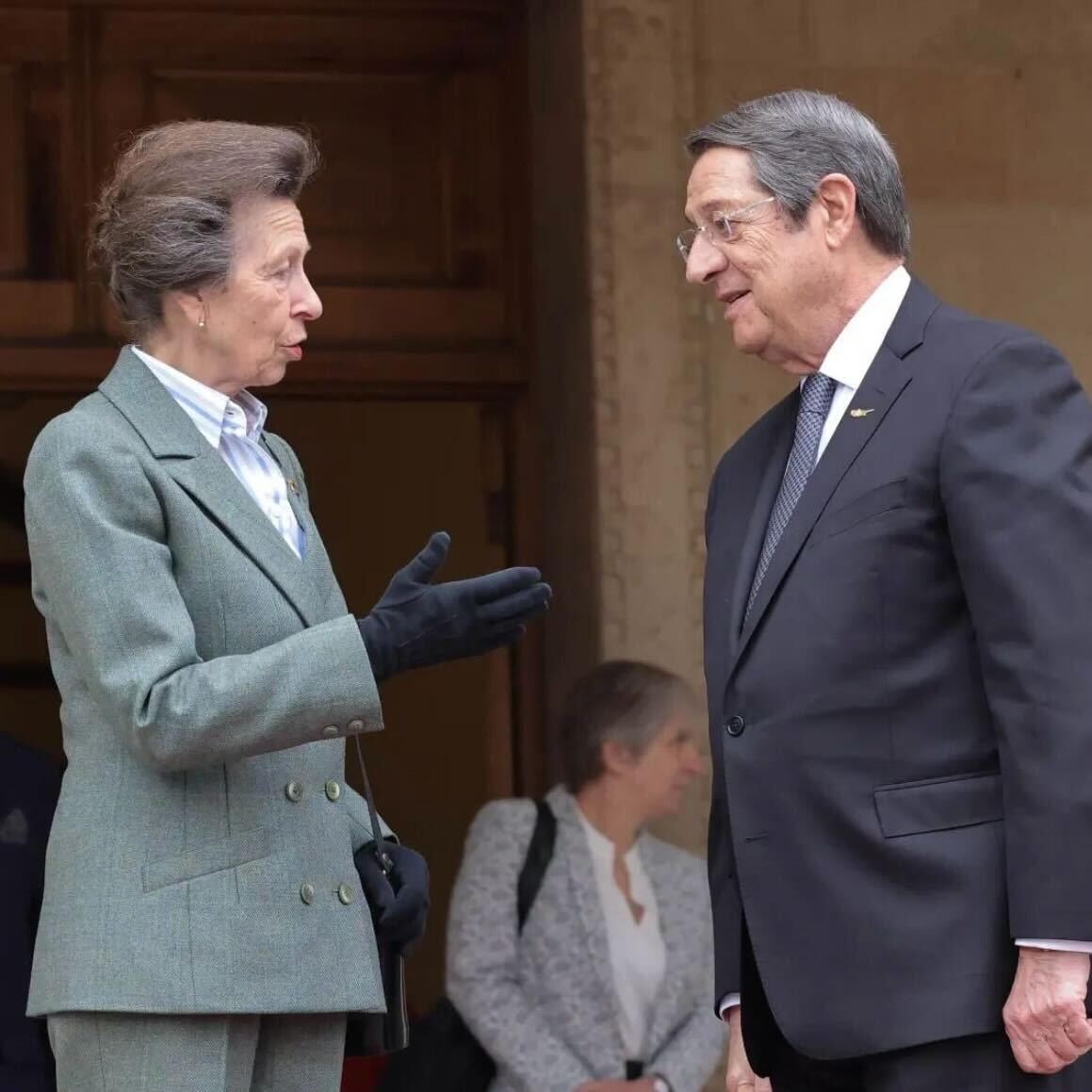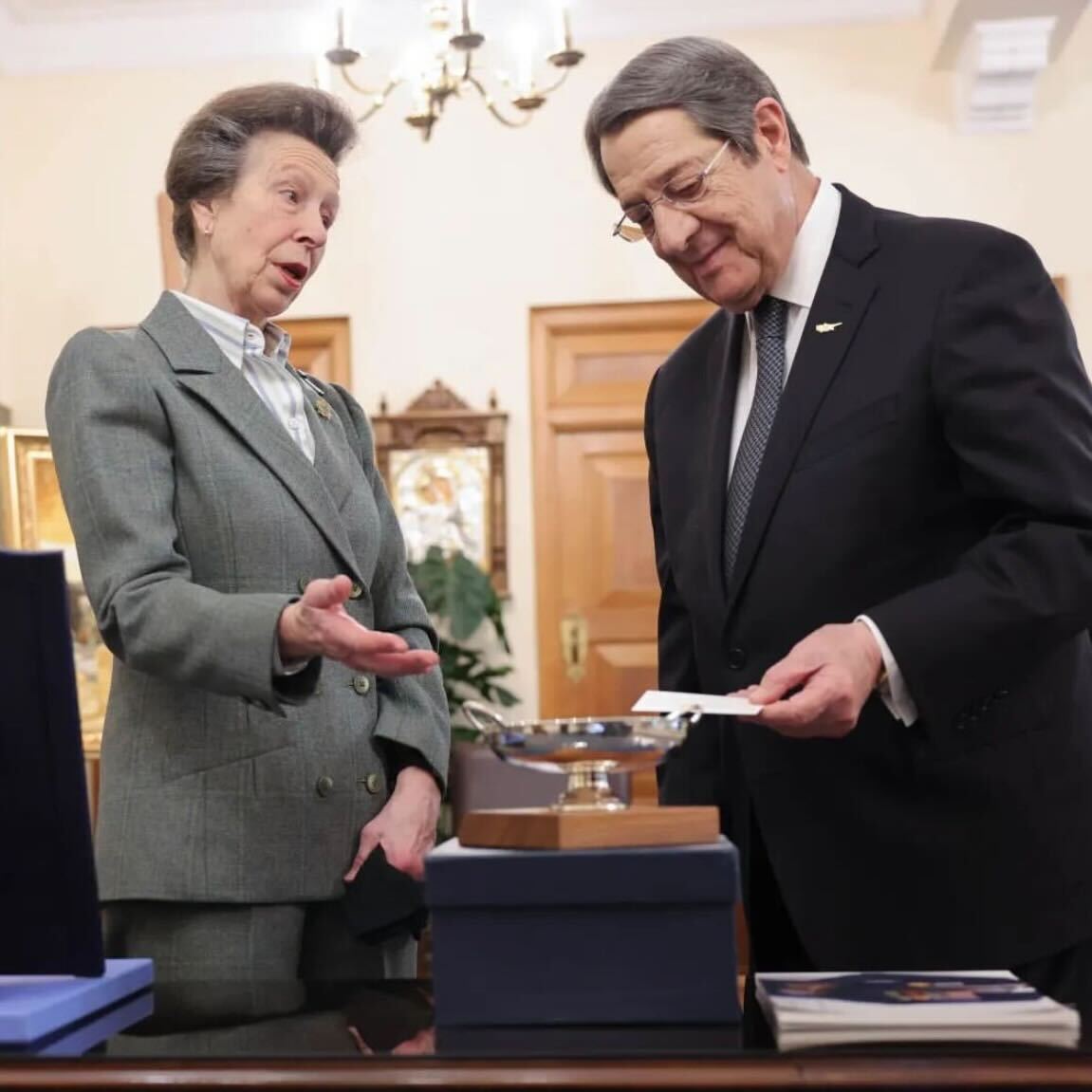 Princess Anne appeared to be wearing the Royal Logistics Corps Lapel Badge.
Retailing at just £5.95 on Award Medals, the badge is made of high quality enamel and features the Royal Logistic Corps emblem with a secure clutch pin attachment.
It can be worn purely ornamental or to indicate the wearer's affiliation to the RLC.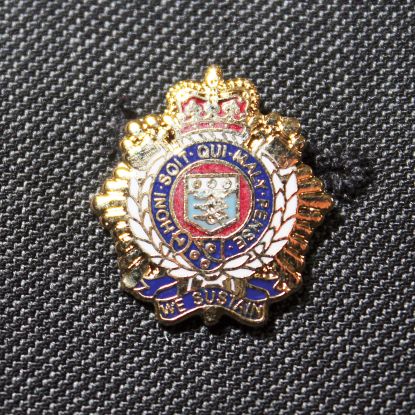 Taking both this and the fact that Princess Anne is the Colonel in Chief of the British Army's Intelligent Corps into account, it's highly likely that she chose to wear the brooch to honour the British soldiers serving with a United Nations peacekeeping force in Cyprus.
The Princess Royal made a similar tribute when she visited the Intelligence Corps back in November – accessorising with a silver brooch in the shape of the Intelligence Corps' symbol, which is a rose with a crown on top of it, which appeared to be a sweet nod to her new position.
If you're looking for jewellery to rival royalty, our team can design bespoke creations, tailored to you. From engagement rings and wedding rings to necklaces and pendants, your options are endless.
---
Want to stay up to date?
Follow us at @StevenStoneUK to keep up to date on the latest news and events.