Kate Middleton swept the world away last weekend, after revealing stunning images from her 40th birthday photo shoot.
While she looked incredible in an Alexander McQueen gowns, jewellery experts at Steven Stone couldn't help but notice the earrings she chose to wear for the shoot.
In the black and white photographs, Kate wears a stunning pair of pearl drop earrings, known as the Collingwood earrings, inherited by Princess Diana.
Her Ceylon sapphire engagement ring is also prominent in the images, and engagement specialists at Steven Stone were blown away by the value of the ring.
Collingwood diamond and pearl earrings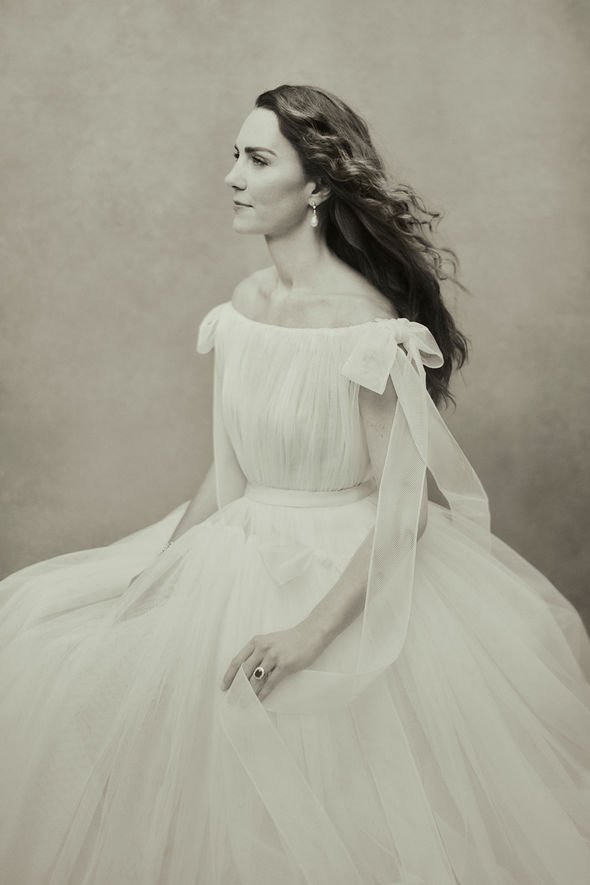 From: Inherited from Princess Diana         
Estimated value: £30,000 ($40,000 USD)
These sensational drop-pearl-and-diamond earrings are known to be a wedding gift from the London jeweller, Collingwood, when Princess Diana married Prince Charles. They were worn by Princess Diana on numerous occasions, both casual and formal. 

Kate Middleton inherited the earrings, and also wore them to honour her late mother-in-law at the Queen's annual garden party at Buckingham Palace in May 15th, 2019. 

While pearls can vary in price, the ones featured in these earrings are of the highest quality as they are South Sea pearls. Earrings like this would cost between £30,000 to £35,000 today.
Sapphire Engagement Ring 
From: Prince William/Princess Diana
Estimated value: £390,000 ($500,000 USD)
Kate Middleton's ring, which was formerly Princess Diana's, features a 12 carat Ceylon sapphire, originating from Sri Lanka. Like with most precious gemstones, the quality and value of a sapphire is graded by its colour and hue, which can range from a light, pale blue to a dark, royal blue.

The sapphire is a deep, royal blue, of AAAA quality, making it amongst the most valuable of its kind. Globally, the sale of blue sapphires increased by around 300 percent at the time, and even now, thanks to Netflix show The Crown, sales of sapphires continue to surge, with vintage style halo designs being extremely popular.
In total, Kate inherited six pieces of jewellery from her late mother in law, including the Saudi sapphire suite, the Lover's Knot tiara, and a three strand pearl and diamond bracelet worth £35,000.
Read more about Kate Middleton's jewellery gifts.