Prince Harry and Meghan Markle first met in July 2016, when they were introduced by a mutual friend. After a successful first date in London, they began courting and Harry popped the question at Kensington Palace in November 2017.
The couple's wedding took place on 19th May 2018 in St George's Chapel at Windsor Castle and they've since welcomed a son and daughter into the world.
Over the years, Harry has presented Meghan with a wealth of gifts – from jewellery that he designed himself and pieces from Princess Diana's collection, to rare pieces of art.
Maxwell Stone commented: "Since the couple met in 2016, Prince Harry has presented Meghan Markle with a wealth of gifts. From a car inspired by the couple's favourite film, to a painting depicting a couple holding hands that cemented their relationship, it's clear to see that Harry's the sentimental type.
Meghan certainly has an eye for jewellery, so it's no surprise that Harry has contributed to her collection over the years – from her £120k engagement ring to a selection of jewels that previously belonged to Princess Diana. Many of her pieces pay tribute to her family – more specifically, her two children, Archie and Lilibet – including her diamond eternity band, that features hers, Harry's and Archie's birthstones."
To celebrate Harry's 39th birthday on 15th September, leading diamond and fine jewellery experts at Steven Stone have done some digging to unveil the most lavish gifts that Meghan's received from him.
Eternity Ring
Value: £80,000 ($100,000)
Meghan Markle's eternity ring caught the eye of many royal and fashion fans when she debuted the piece of jewellery at Trooping the Colour in 2019.
The eternity ring, which Meghan wore next to her wedding band and engagement ring, was a gift from her husband Prince Harry on the couple's first wedding anniversary.
But did you know that the piece pays homage to the family? The conflict-free diamond eternity band features Meghan's, Archie's and Harry's birthstones (an olive green peridot, flawless green emerald and a blue sapphire) on the underside of the ring.
Each birthstone is said to have its own meaning and significance, with sapphires believed to protect those close to you from harm, peridots said to instill power in the wearer, and emeralds considered a symbol of rebirth and love.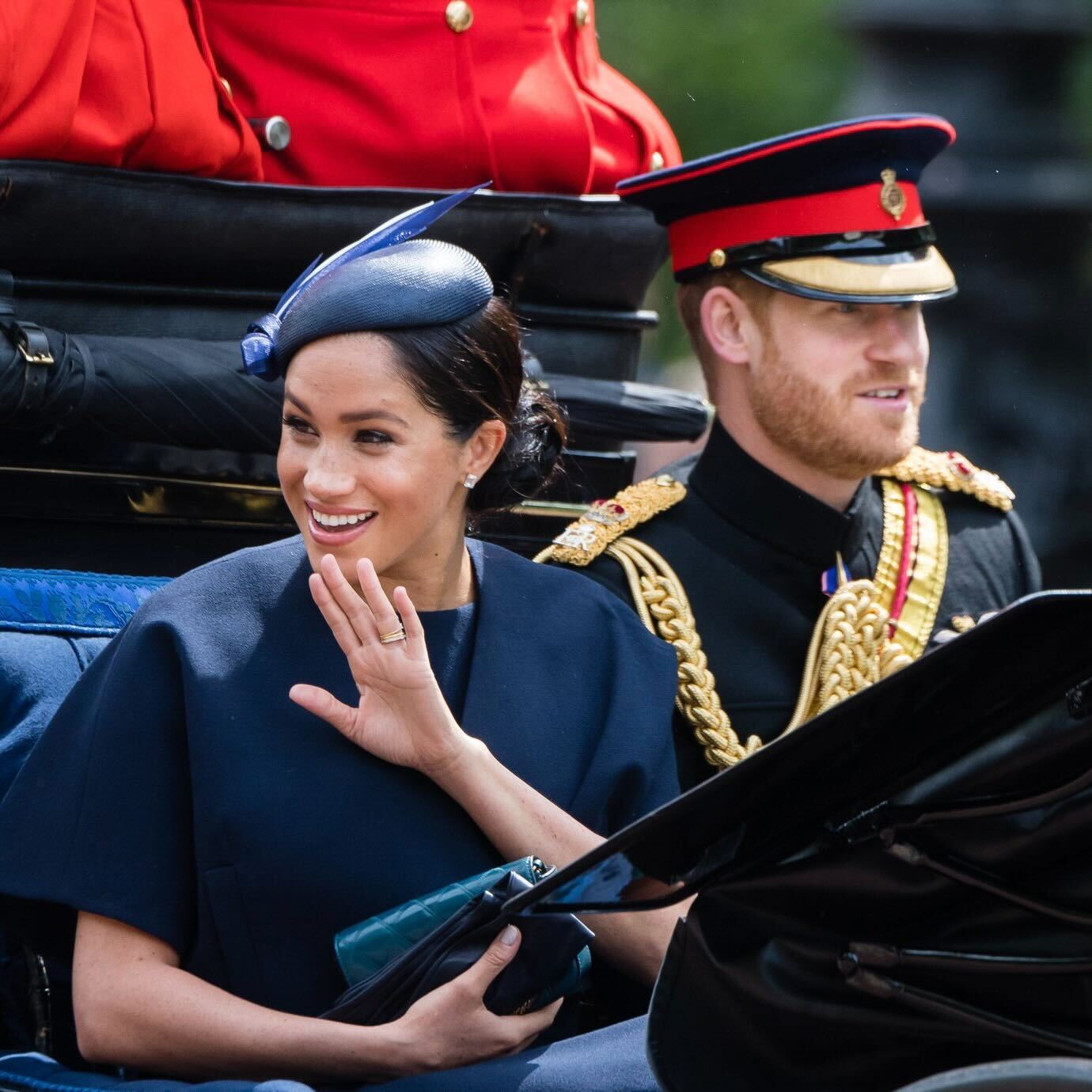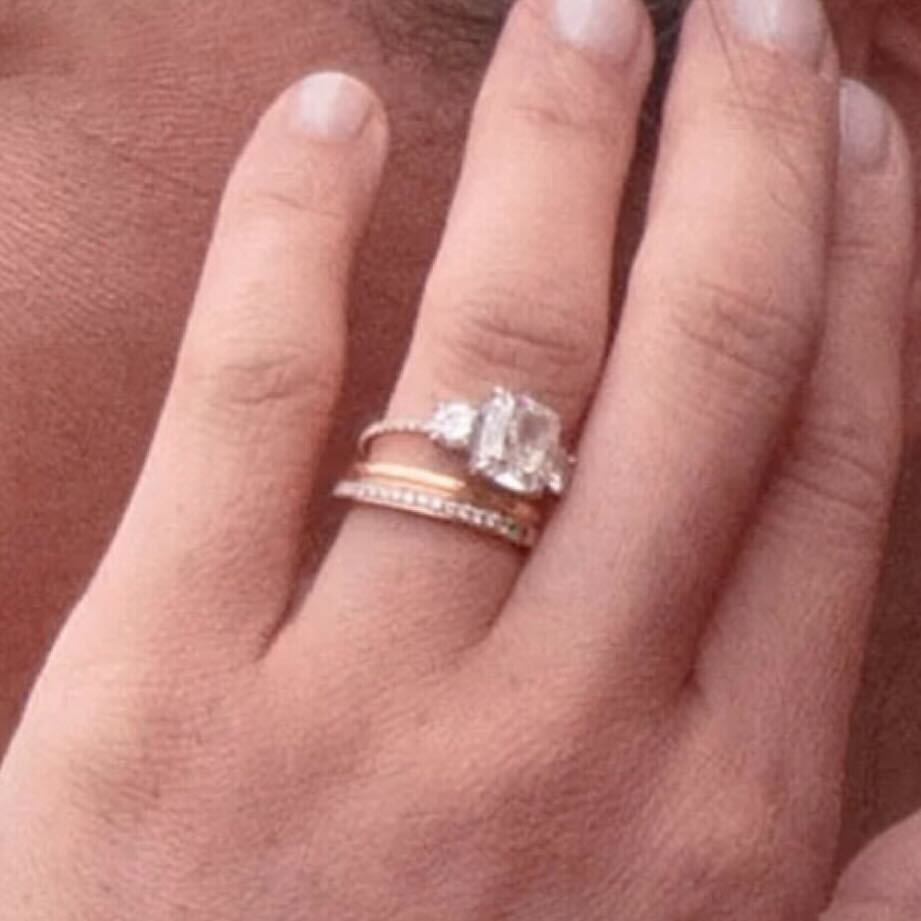 Engagement Ring
Estimated Value: £120,000 ($150,000)
When Prince Harry proposed in 2017, he presented Meghan with a beautiful three stone engagement ring, featuring diamonds from Princess Diana's jewellery collection.
Over 18 months later Meghan made some alterations to the ring, replacing the yellow gold band with a delicate diamond-studded band instead.
Prince Harry custom designed the ring which includes a centre cushion cut diamond, sourced from Botswana – a place that holds a special place in the couple's hearts. Botswana diamond mining has contributed to transforming Botswana into one of Africa's most prosperous countries, and Botswana diamond mines are dedicated to minimizing their environmental footprint.
The 3 carat stone is extremely high quality with incredible colour and clarity that's flawless to the naked eye. The two round diamonds supporting the centre stone are from Princess Diana's jewellery collection are around 0.5 to 0.75 carats each.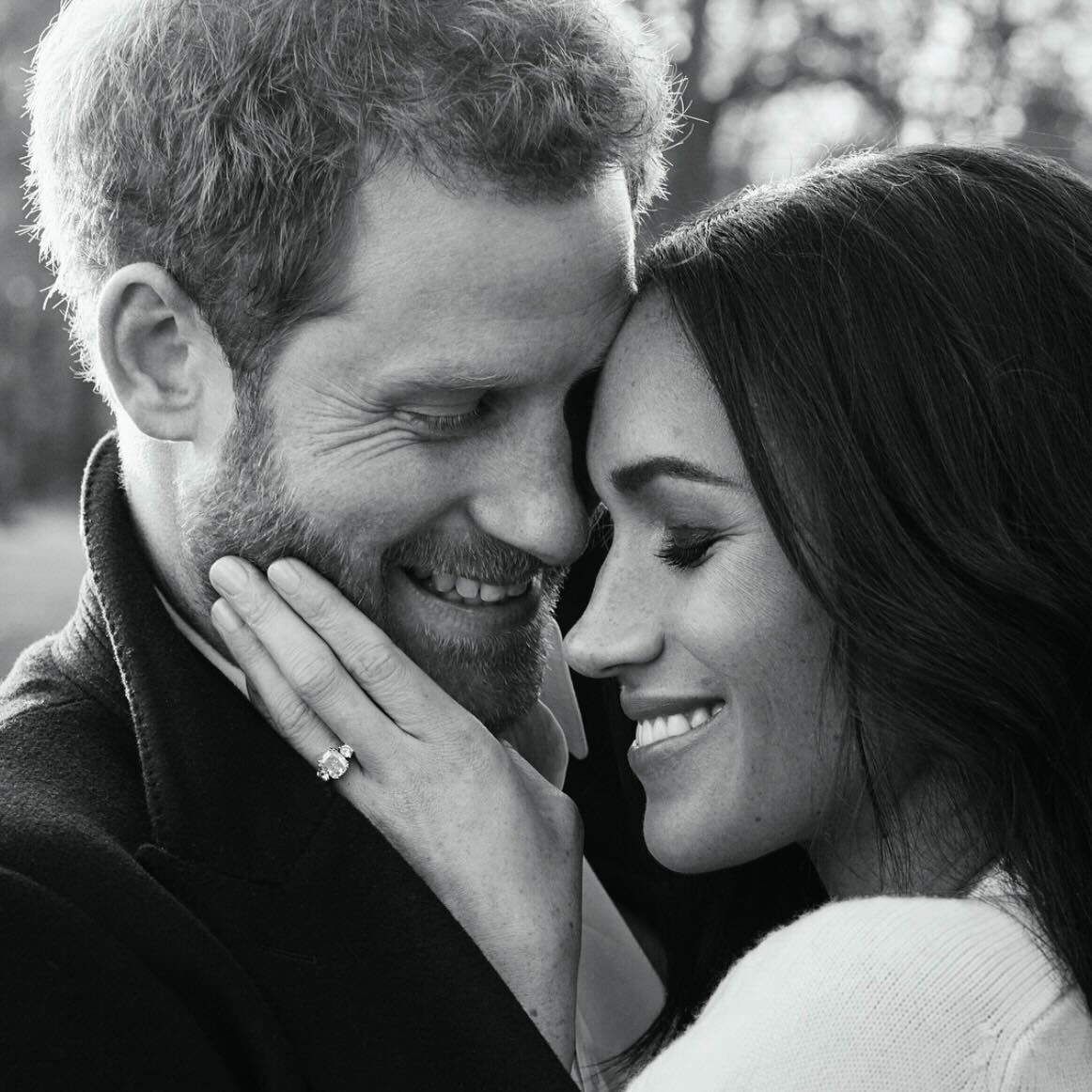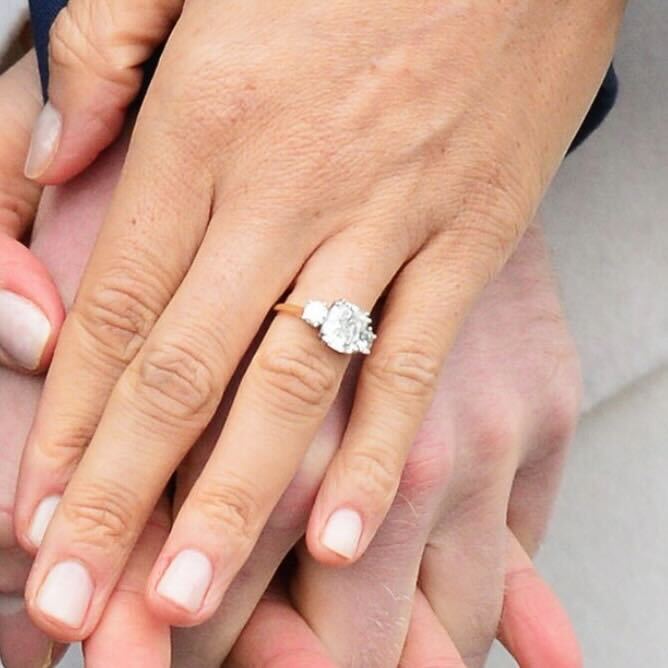 Cartier Tank Française Watch
Estimated Value: £17,800 ($22,200)
Diana was a lover of watches. When her marriage to Prince Charles began to unravel, she stopped wearing the Patek Philippe gold watch that Prince Charles had given to her on her 20th birthday. In its place, she frequently wore a classic Cartier Tank Louis on a black alligator strap, which was a gift from her father, Earl Edward John Spencer on her 21st birthday.
The Cartier Tank Louis wasn't the only Tank watch that Princess Diana owned. On more formal occasions, she wore a gold Cartier Tank Française watch. Diana was spotted with the classic timepiece during a number of events – including a visit to London's Shri Swaminarayan Mandir Hindu Temple in 1997 and an engagement at the British Lung Foundation that same year.
Prince Harry gifted his Mother's elegant watch to his wife, Meghan Markle, who also appears to place significance on it – she was first seen wearing the accessory at a Fortune magazine summit back in 2022. In 2021, she wore it in a rare portrait of the couple that was released ahead of the couples episode of 'Time100 Talks'.
Though did you know that the watch wasn't actually left to Prince Harry? After the Princess passed away, her private jewellery was divided between her two sons and the watch was given to Prince William, while Harry got her engagement ring – the brothers they eventually swapped.
Worth £17,800 ($23,000) at the time, the watch is now likely worth a lot more given its history.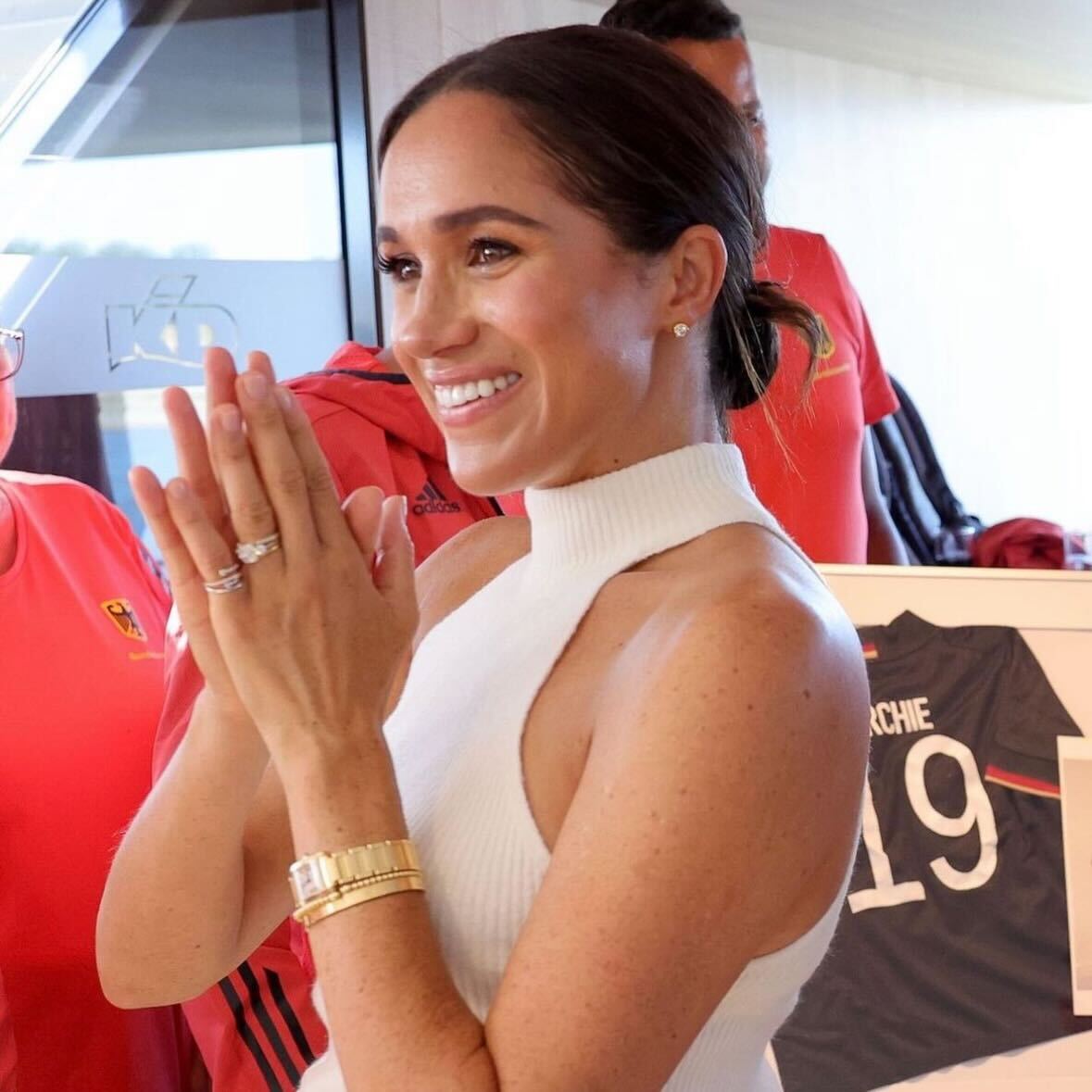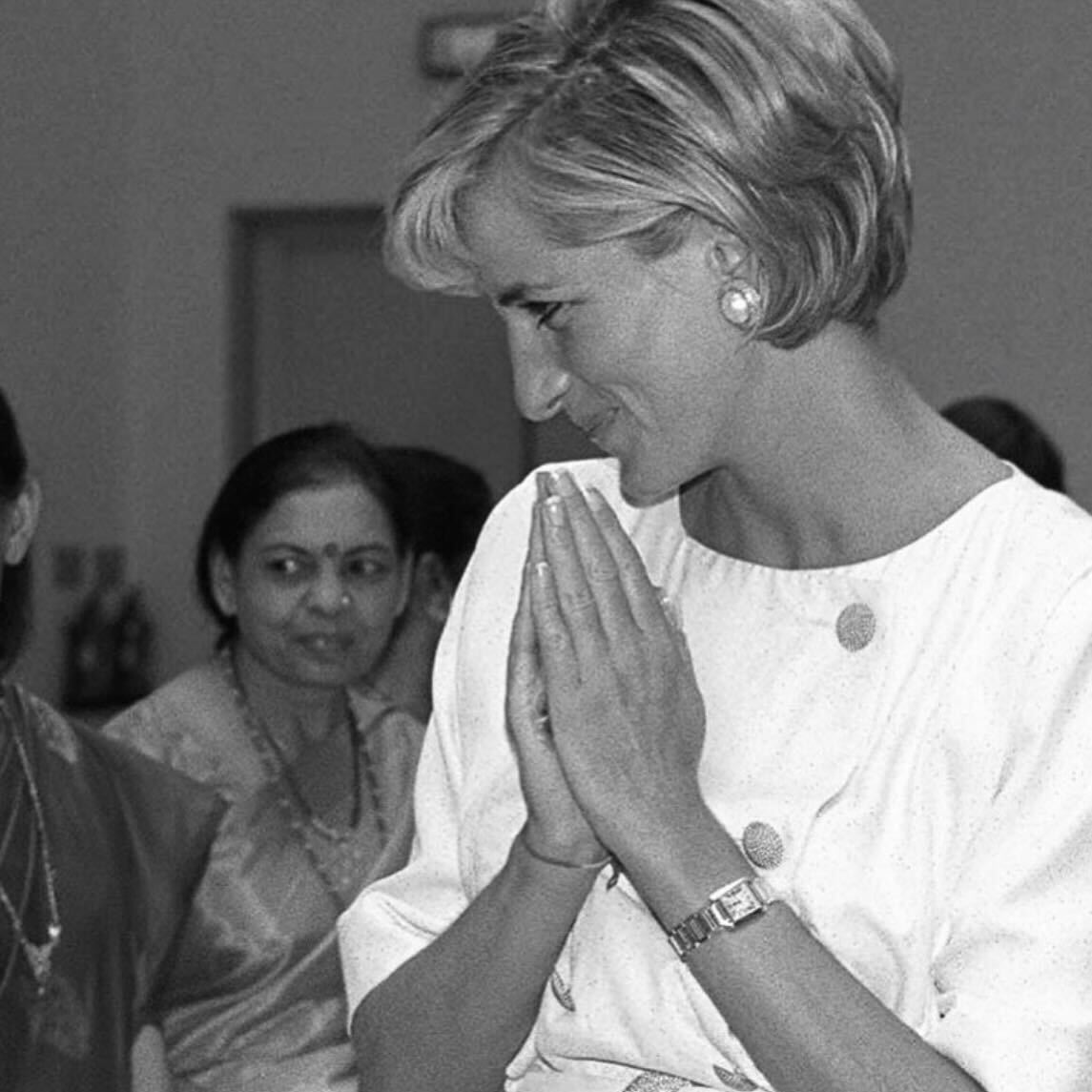 Princess Diana's Aquamarine Ring
Estimated Value: £85,000 ($106,000)
When Meghan stepped out of her burgundy Rolls Royce and onto the grounds of Windsor Castle's St George's Chapel on her wedding day, we were keen to see if she was wearing 'something blue'. However, it wasn't until the evening reception that we finally got see Meghan's striking aquamarine emerald cut cocktail ring.
Many speculate that the ring was Harry's wedding day gift for Meghan, originally part of Princess Diana's extensive jewellery collection.
The first appearance of the ring came when Diana, attended the Victor Chang Cardiac Research Institute Fund raising Dinner in Sydney, in October 1996, a few months after hers and the then Prince Charles' divorce. She paired the ring with a coordinating pearl bracelet, featuring a huge aquamarine clasp.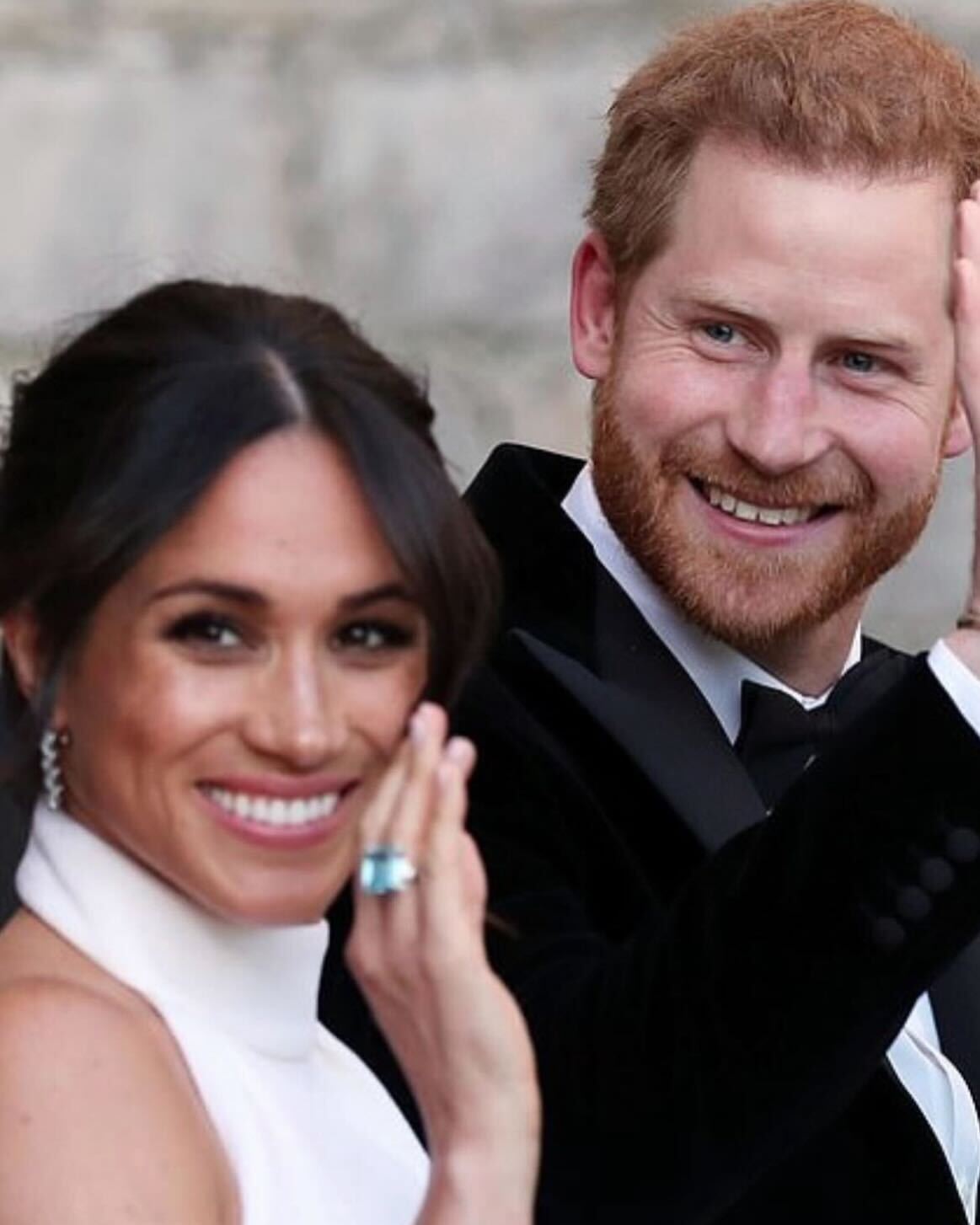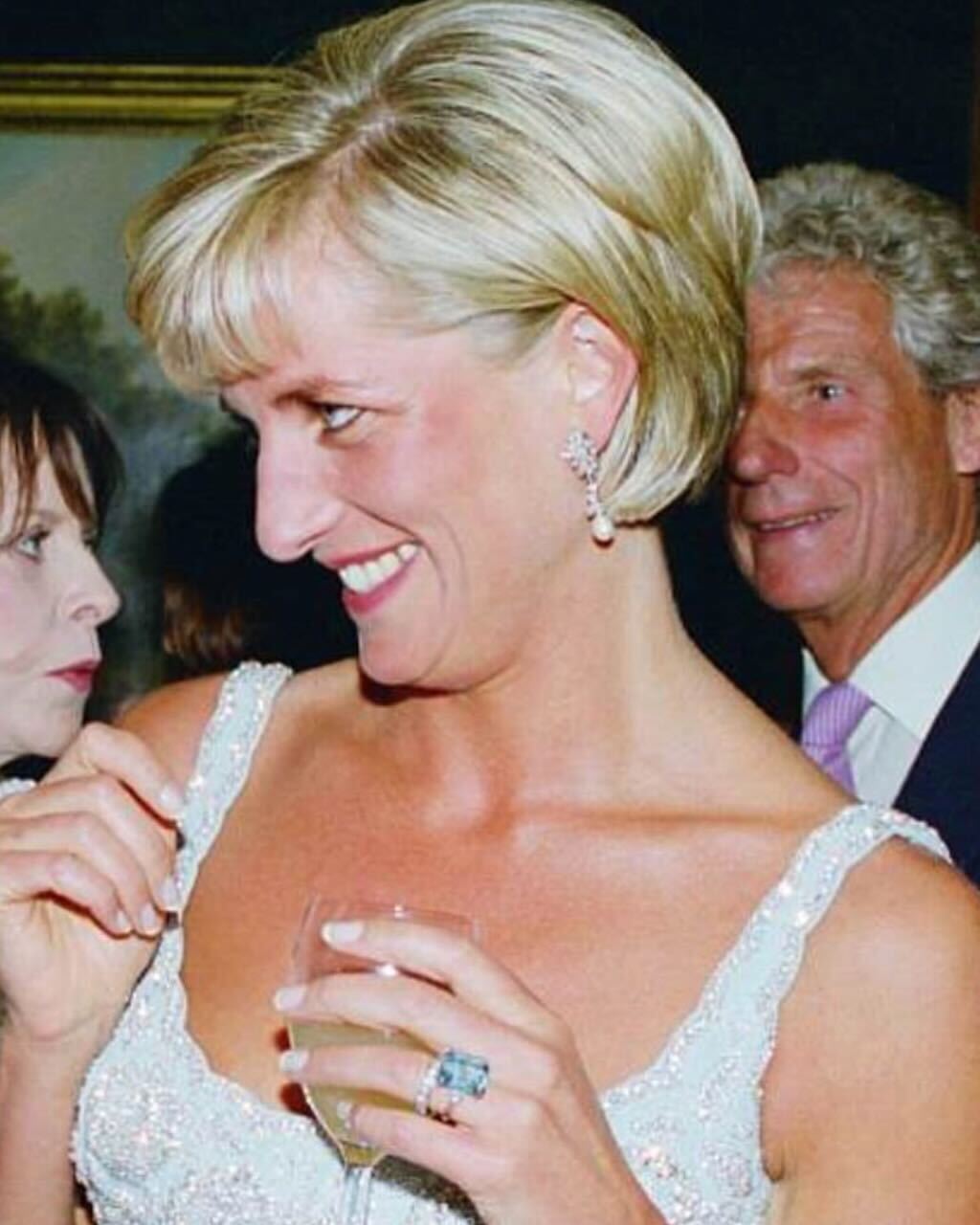 Van Donna Painting
Estimated Value: £4,000 ($5,000)
It's reported that Harry gifted a piece of artwork by Van Donna – titled Everybody Needs Somebody to Love – to Meghan in the early days of their courtship.
Depicting a couple holding hands, the painting is thought to have cemented their relationship as the couple moved onto becoming more serious.
Harry bought the artwork in the discreet VIP section of Walton Fine Arts gallery in Kensington, London.
Though it's unknown how much Harry paid for this exact piece, a Van Donna piece sold for $5,000 at a Christie's exhibition in 2016.
Wedding Band
Estimated Value: £10,000 ($12,500)
The wedding band Harry gave to Meghan was made of Welsh gold, gifted by the late Queen Elizabeth II. It was made from the same nugget of gold that was used to make her ring, along with Kate Middleton's.
Prince Harry's wedding band is crafted in platinum and has a textured surface. Both rings were made by Cleave & Company, the same jeweler who created Meghan's three-stone diamond engagement ring.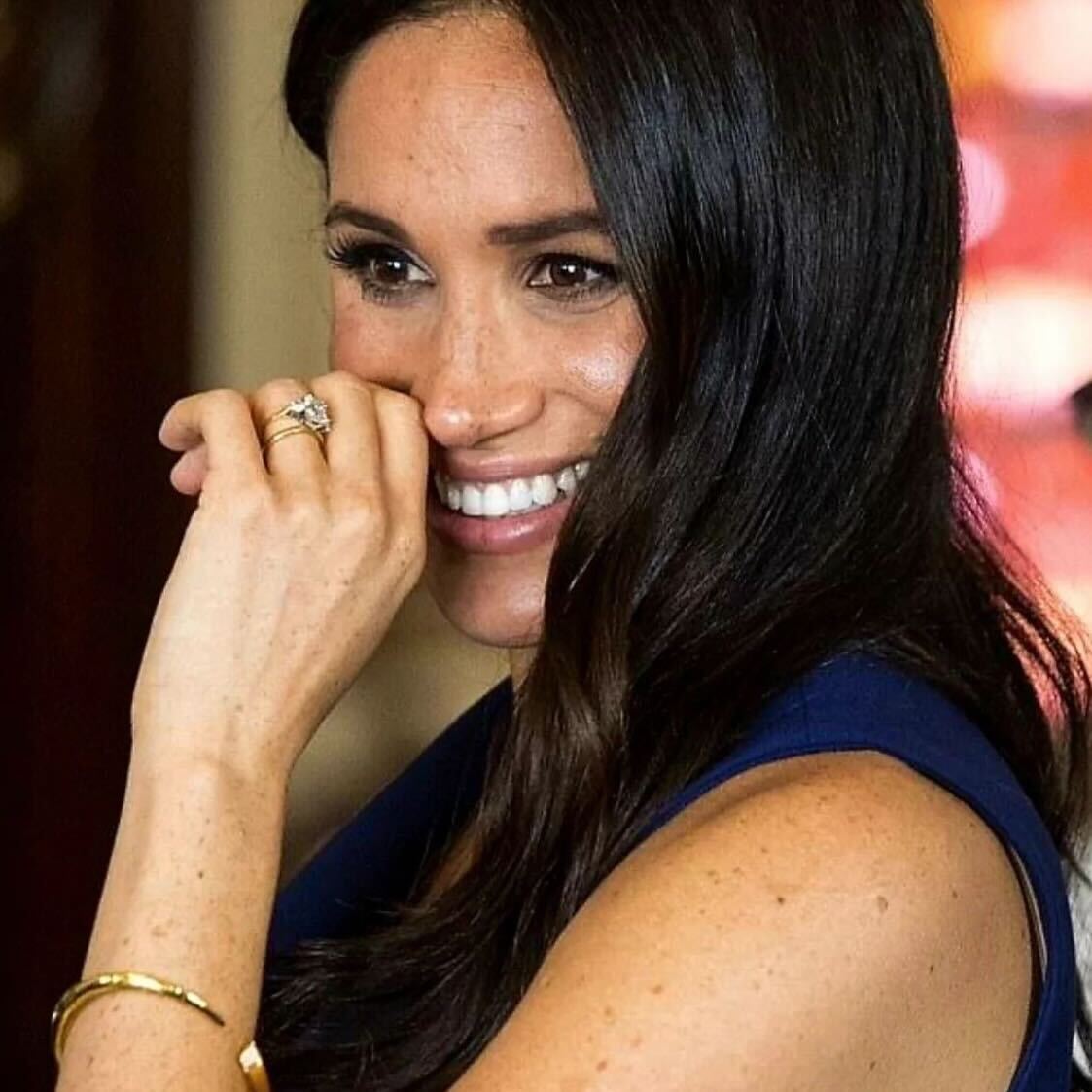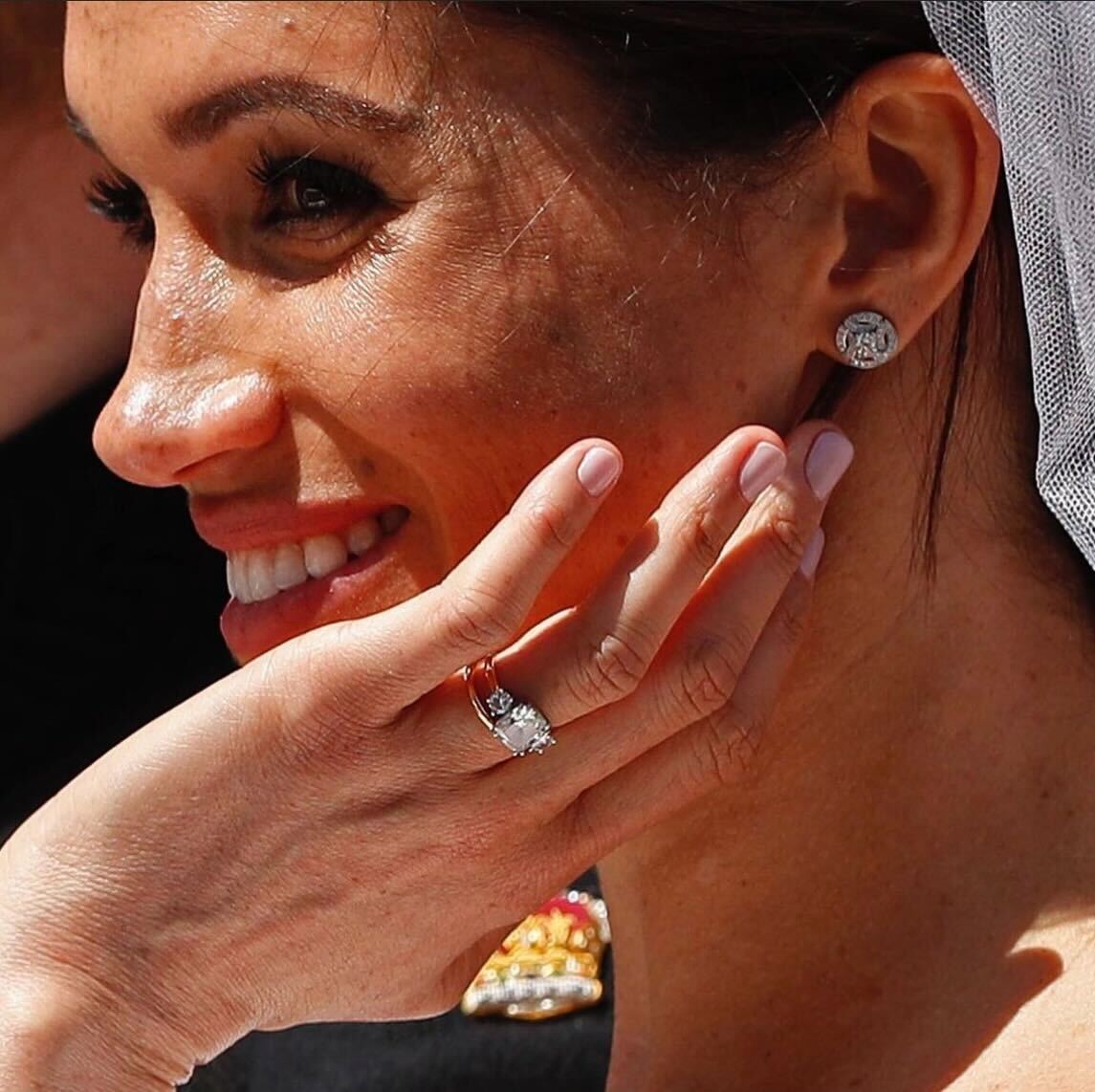 Mini Cooper
Estimated Value: £31,000 ($38,650)
For Meghan's 36th birthday, Harry took inspiration from his favourite film, 'The Italian Job'.
Having asked car dealers Dick Lovett to line up some motors, Harry reportedly bought Meghan a Mini Cooper.
It's thought that he paid £31,000 for the car which royal insiders at the time describes to be a great car for Meghan as it'd allow her to nip around London, while staying fairly anonymous.
Cartier Diamond Tennis Bracelet
Estimated Value: £140,000 ($175,000).
Princess Diana wore her Cartier diamond tennis bracelet several times before her tragic death – including at an American Red Cross Gala in Washington in 1997.
Meghan was first seen wearing the bracelet during a state dinner in Fiji in 2018. She has worn it several times since then, including at a Commonwealth Day service in 2019, at the Salute to Freedom Gala in New York in 2021 and in her tell all interview with Oprah in 2021.
Gifted to Meghan by Prince Harry in the early days of their courtship, it's widely believed that this particularly bracelet is the one that Harry took stones from to make Meghan's bespoke engagement ring.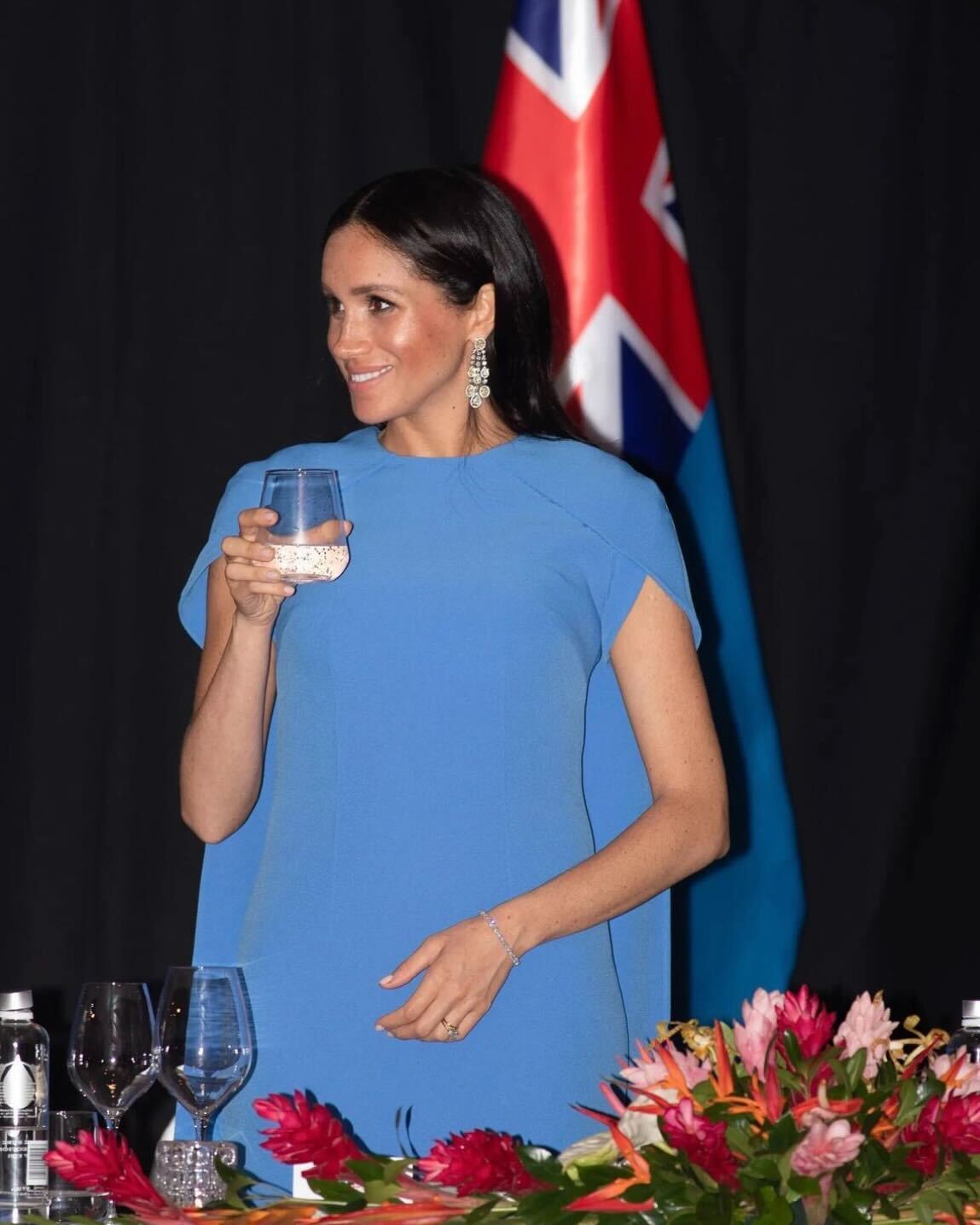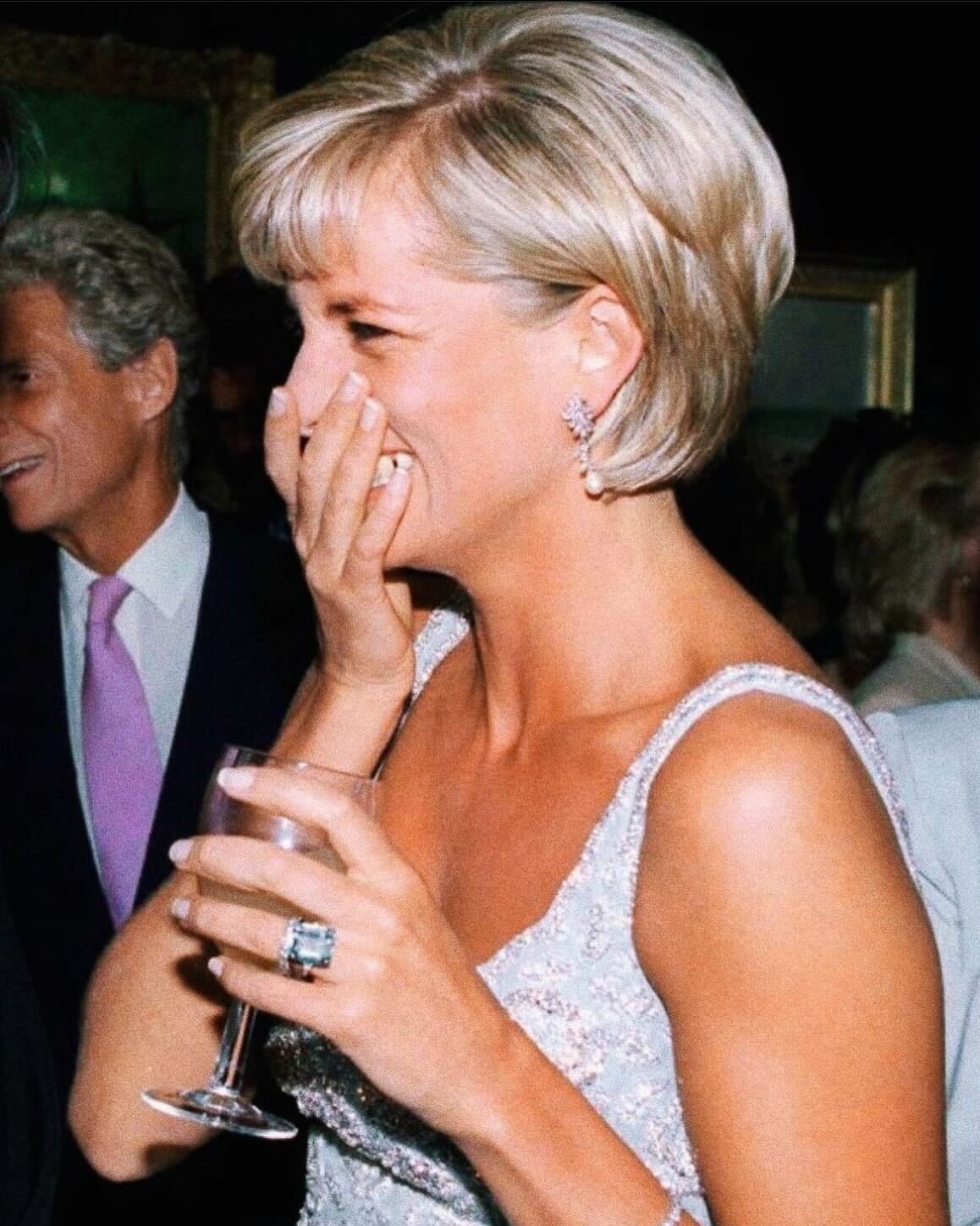 If you're looking for jewellery to rival royalty, our team can design bespoke creations, tailored to you. From engagement rings and wedding rings to necklaces and pendants, your options are endless.
---
Follow us on our socials
Pop over to our social platforms to keep up to date with Steven Stone's latest jewellery content and news.