Laced with legacy, dripping in diamonds, and wrapped in stories that will go down in history, royal engagement rings are remarkable. Whether they were designed by the court jeweller, or a luxury royal designer, or they were inherited from another royal family member, the world is inspired by these timeless designs, which are usually worth a staggering sum of money.
However, while some engagement rings capture the limelight, others take a more subtle approach. Unlike many of the royal family rings which feature precious gemstones and diamonds up to 12ct, both Princess Anne and daughter, Zara Tindall opted for low-key engagement rings, that shimmer in their own unique way.
Princess Anne

Princess Anne's second engagement ring, which contains a 3ct oval-cut cabochon sapphire framed by a cluster of three small diamonds on either side, is very similar to her first engagement ring from her first husband, Mark Phillips which also features an oval sapphire stone and clusters of diamonds.

It's interesting that Princess Anne received sapphire engagement rings rather than traditional diamond rings, as it suggests she feels a connection to this precious gemstone.
The ring is beautiful, featuring a 3ct oval-cut cabochon sapphire framed by clusters of three small diamonds.
Princess Diana also famously had a blue sapphire ring, which is now in the hands of Kate Middleton, while the queen is frequently seen sporting the gemstone on her famous brooches.
On today's market, a ring like this would be worth around £25,000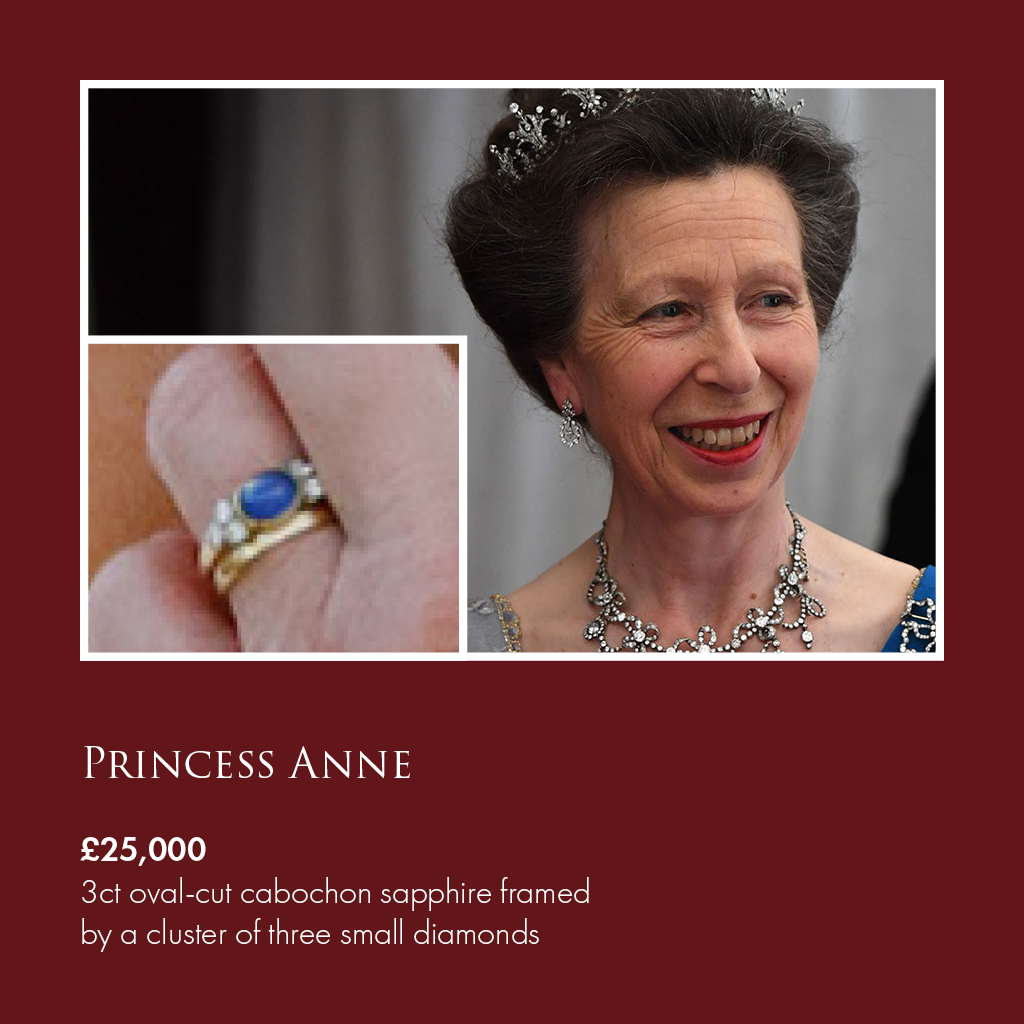 Zara Tindall
When Mike Tindall proposed to Zara he chose a four-claw split shoulder design with several pavé set diamonds, complete with a single solitaire diamond in the centre.
It's thought that was thought to deliberately have a low profile setting, allowing Zara to wear her engagement ring while competing in equestrian events.
The ring combines a traditional style with a twist of modern design. The classic round diamond looks to be around 1.5ct, giving the ring an estimated value of around £15,000. However, considering it's worn by the granddaughter of the Queen, it comes with a legacy which makes it priceless.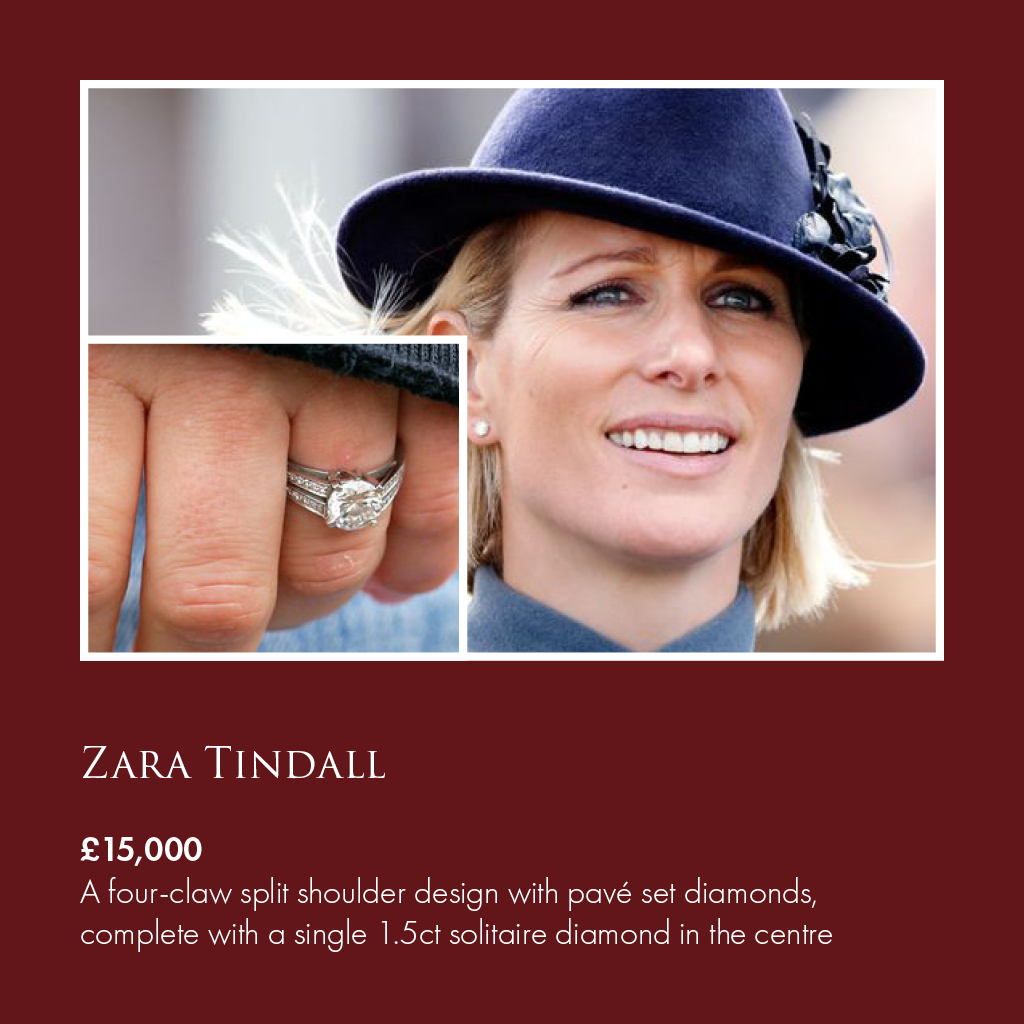 If you're looking for a solitaire engagement ring like Zara Tindall, or perhaps you'd prefer a sapphire engagement ring like Princess Anne, take a look at our full collection of ready to wear and bespoke designs.