For the first time since 1966, England has reached the final of the UEFA European Championship after Wednesday night's victory against Denmark.
Whilst the boys eagerly await the match against Italy on Sunday, July 11th, fans are getting set for a night of celebrations, ready to paint the town red (and white).
With that in mind, if you or your partner are football mad and want to create a night that will go down in history, you can now get down on one knee with an England flag engagement ring, encrusted with diamonds and rubies.
Bring home the England flag engagement ring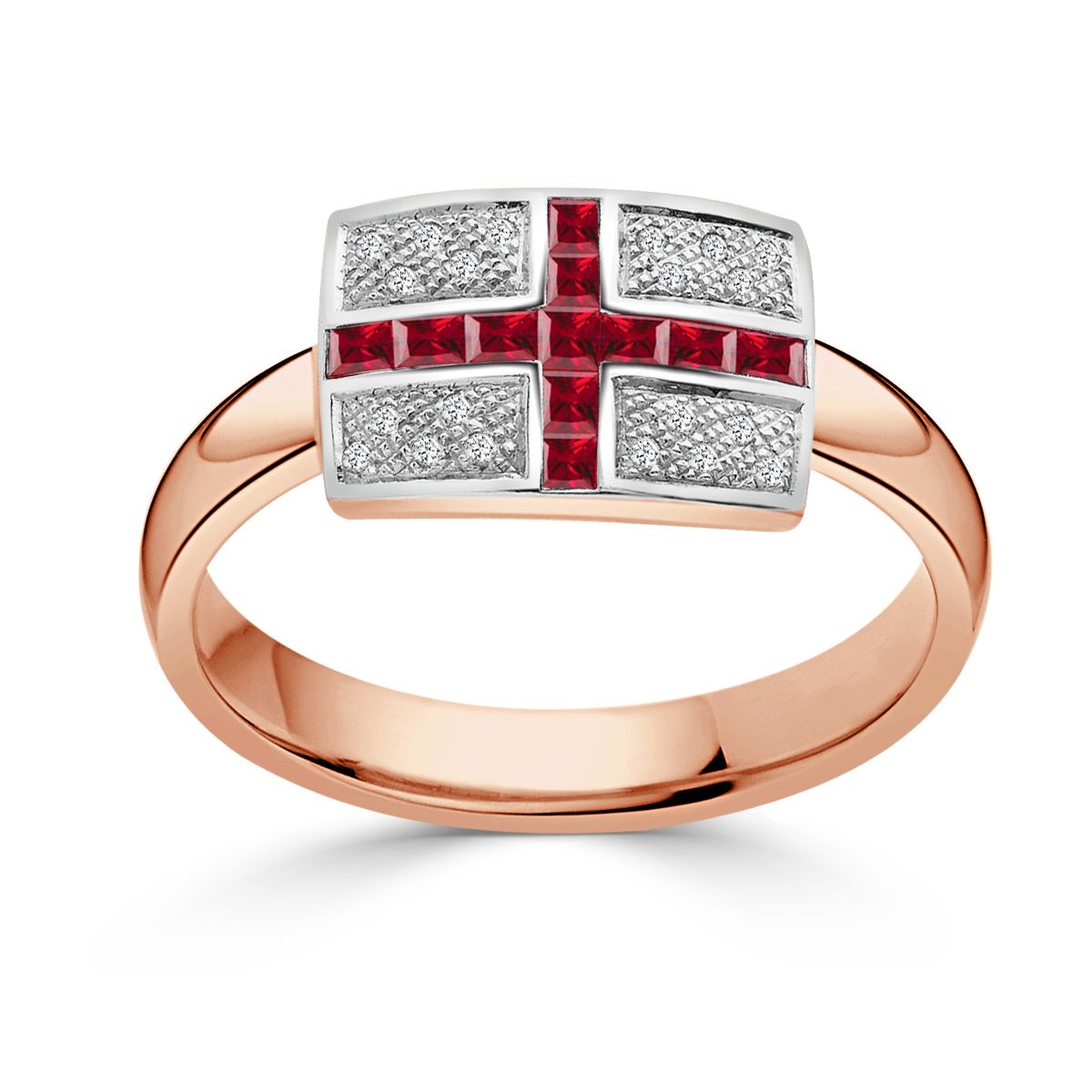 The unique ring, designed by Steven Stone especially for the UEFA final, features 11 square-cut rubies to create the red cross, whilst a set of sparkling round, white diamonds are used to replicate the white corners of the England flag.
Score your very own goal and make your partner jump for joy
Set on either a yellow, white, or rose gold band, you can opt for lab grown or natural gemstones, to meet your budget and match your style.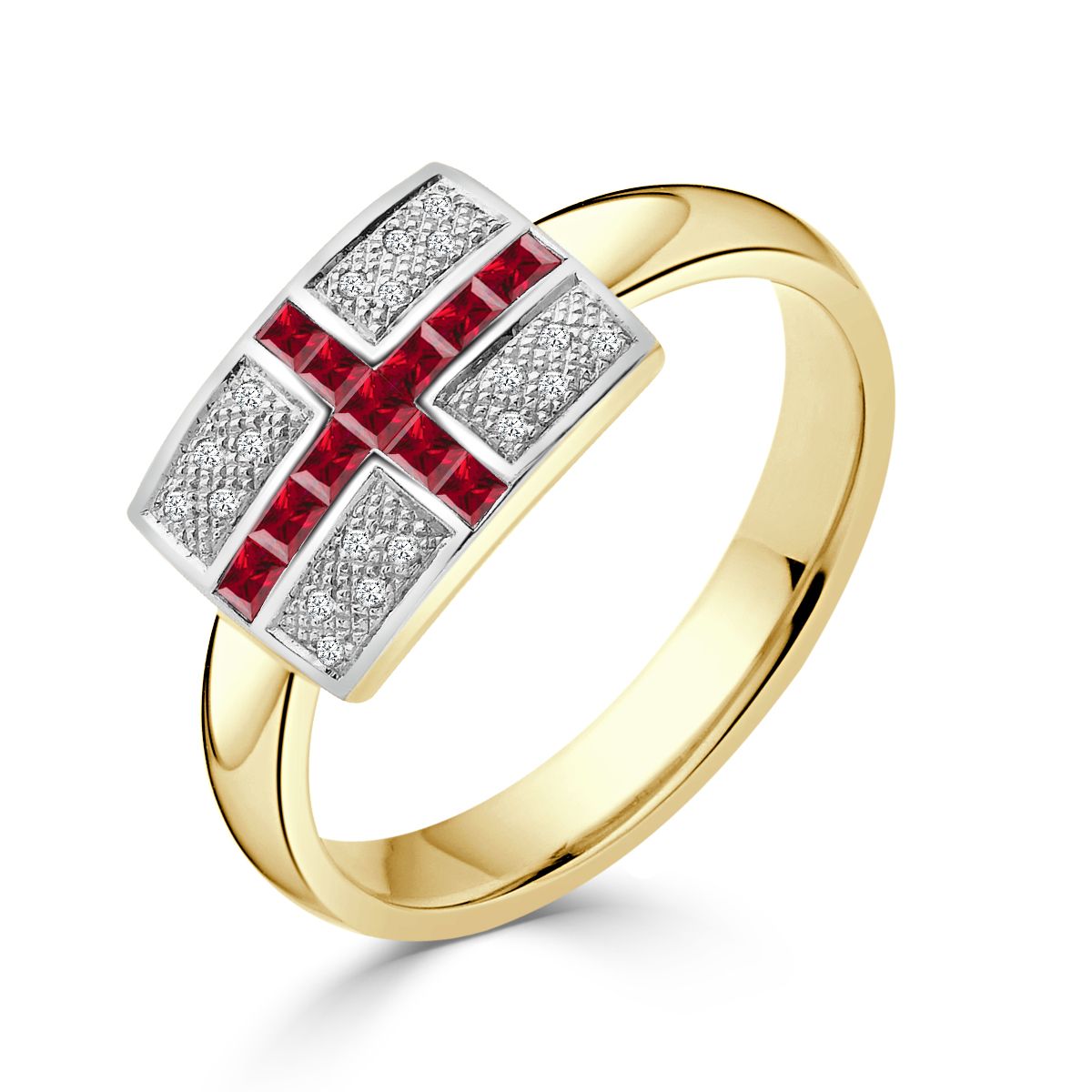 Jewellery designer, Max Stone, said: "England reaching the finals of the UEFA European Championships is a monumental moment and we designed this ring to help couples make this an occasion they'll cherish forever – regardless of the football score.
Spirits will be high on Sunday, so why not throw another celebration into the mix and share your proposal with your friends, family, and the entire England squad?"
Who needs a trophy when you could have diamonds and rubies instead?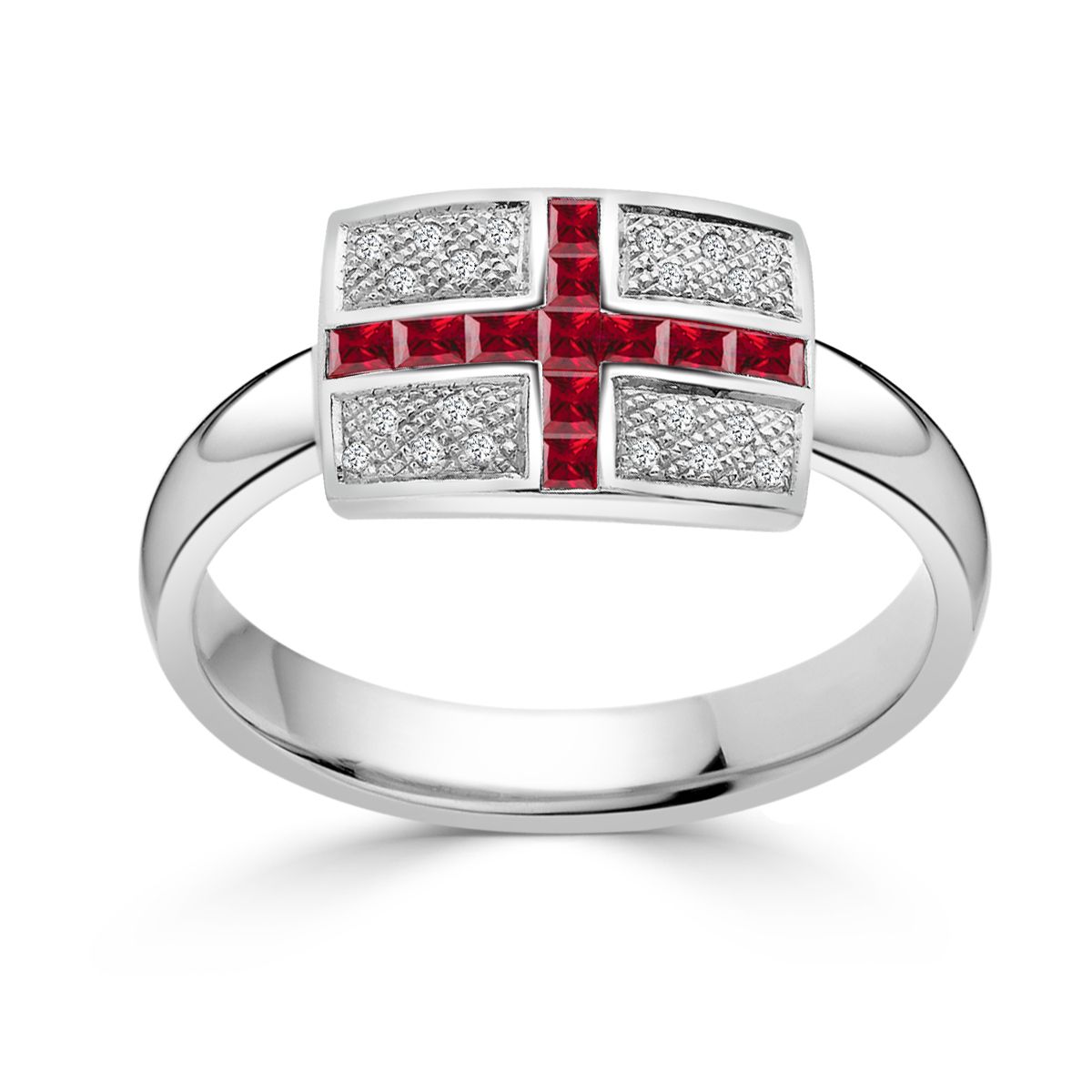 Prices start from £2,250 and all rings are custom made by our master goldsmiths. If you're interested, get in touch, and show your partner how much you really want to bring football home.