When you're planning to propose to your partner, you typically want to try and keep it a secret. You also want to make sure that the proposal is perfect and knowing the size of the engagement ring you need is part of creating a special piece of jewellery.
If the engagement ring is not the right size, then there's a chance it might not slide onto their finger, alternatively if it's too big it could fall off when they're not paying attention.
While you can get the ring resized after purchase, knowing a general ring size can help the entire proposal go that little bit smoother.
Engagement ring experts at Steven Stone have shared a few good tactics to help you find your partners ring size.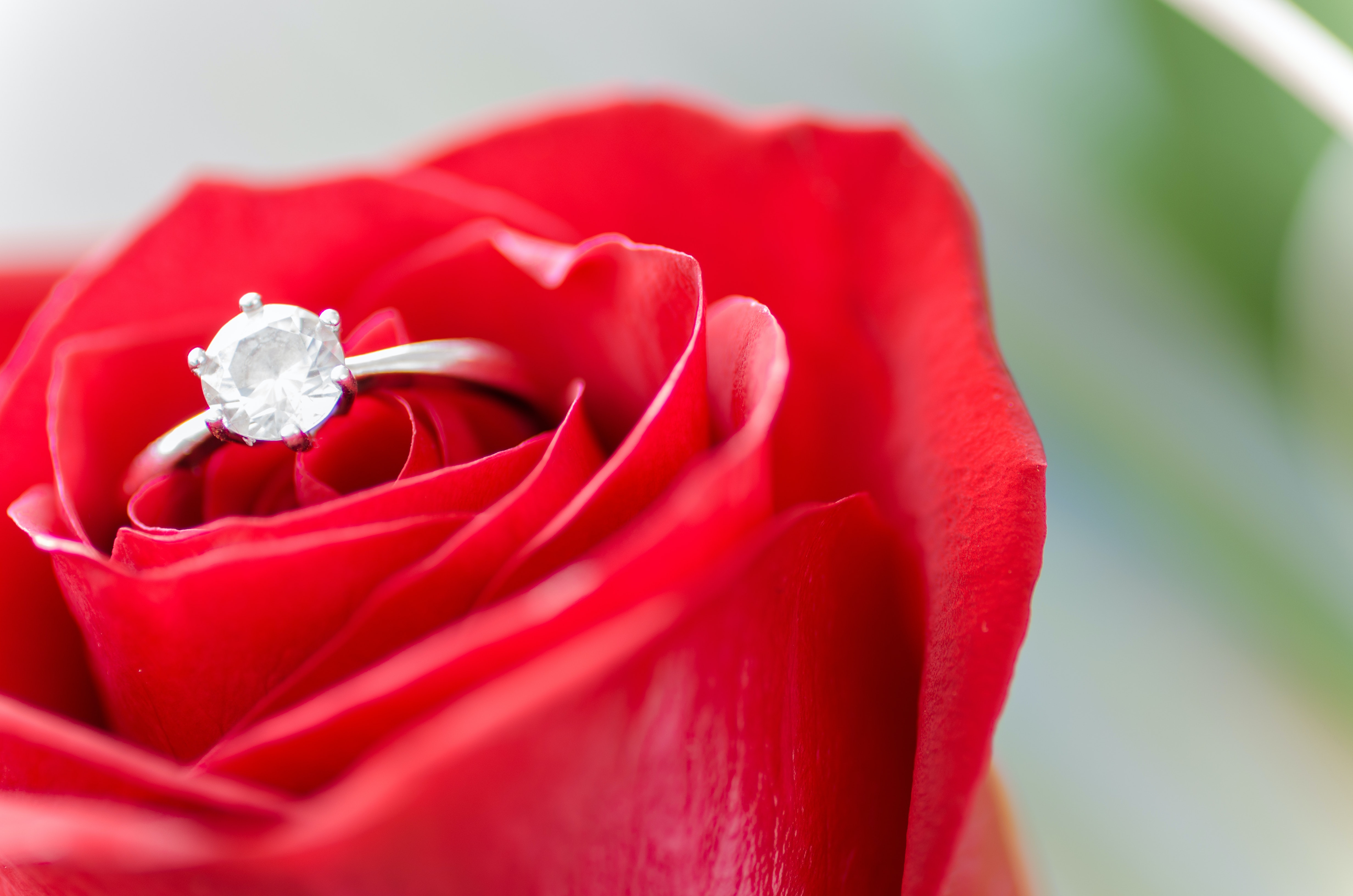 Borrow a piece of their jewellery
If your partner already wears rings, then taking one of these on your next trip to the jewellers can help.
The ring can then be measured to get an idea of what size would be close to your partners.
It's best if you say which finger the jewellery you provide is worn on as each one will have a different size.
Trace one of their rings
If you don't think you'll be able to borrow one of your partner's rings, then tracing the inside of the ring onto a piece of paper can provide a jeweller with an idea of the ring sizes they should be working with.
Tracing the inside of the ring is far from a perfect way of finding out your partner's actual engagement ring size, but offering a few examples can help jewellers to get a rough idea of a size.
Enlist the help of some friends
Getting one of your partner's close friends can help provide an easy solution if you have no idea about engagement ring size.
If you're planning a proposal in general, getting help and advice from your partner's friends can be helpful with more than just the size of the engagement ring.
From the location to the type of ring, they can help you plan the entire thing without raising any suspicion.
There's no real substitute for using a proper ring sizer. However, while it is the easiest and most accurate way to find out which size engagement ring you need, it's not the subtlest approach.
Working with a jeweller to find an approximate size can often help you get a general estimate of your partner's finger size without them suspecting a thing.
However, you should bear in mind that if you do need to get the ring resized, it's better for it to be too big than too small.
If you're looking for an engagement ring or wedding ring and would like to browse for inspiration, take a look at our ready to wear collection or chat to one of our team for bespoke creations. Why not take a look at our full jewellery collection? We have showrooms in Manchester, not to mention a wide range of engagement rings in London.