In our 2021 Celebrity Engagement Ring Report, we revealed that oval was the most popular shape for celebrity engagement rings.
Google Trends reported a hugely exponential increase in "oval engagement ring" searches since Kourtney Kardashian said "yes" to Travis Barker and photos of her $1 million oval diamond graced the pages of her Instagram, so it's no surprise that it was the most popular shape of the year. From our study, 21% of celebrities chose oval engagement rings last year, while 16% chose round cuts, and 15% opted for emeralds cuts.
With 76k people googling the term 'oval cut engagement rings' each month globally and 64.6k searching the Instagram hashtag #ovalengagementring, oval is a shape that continues to soar.
Engagement ring experts at Steven Stone have revealed everything you need to know about the shape – including the celebrities who sport it…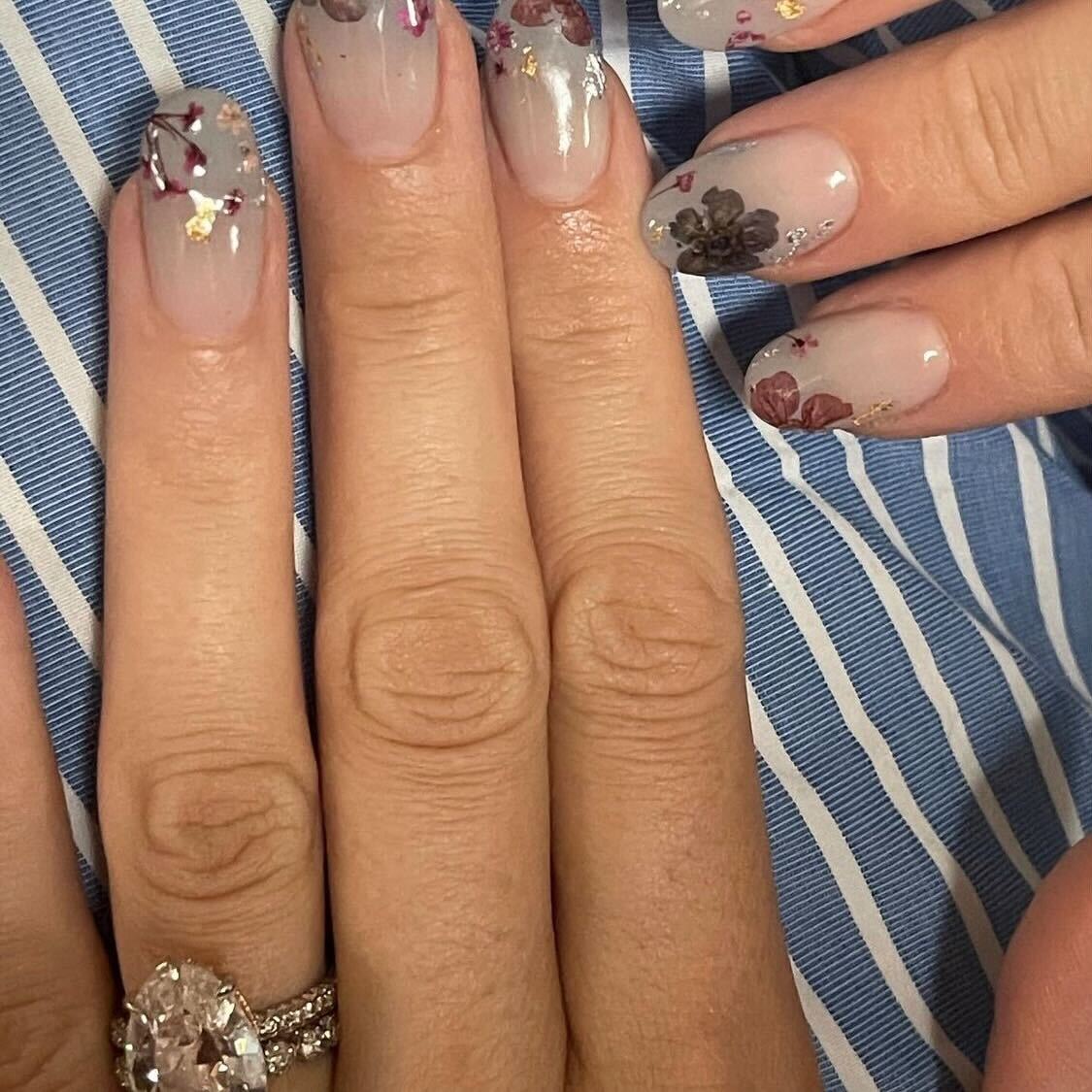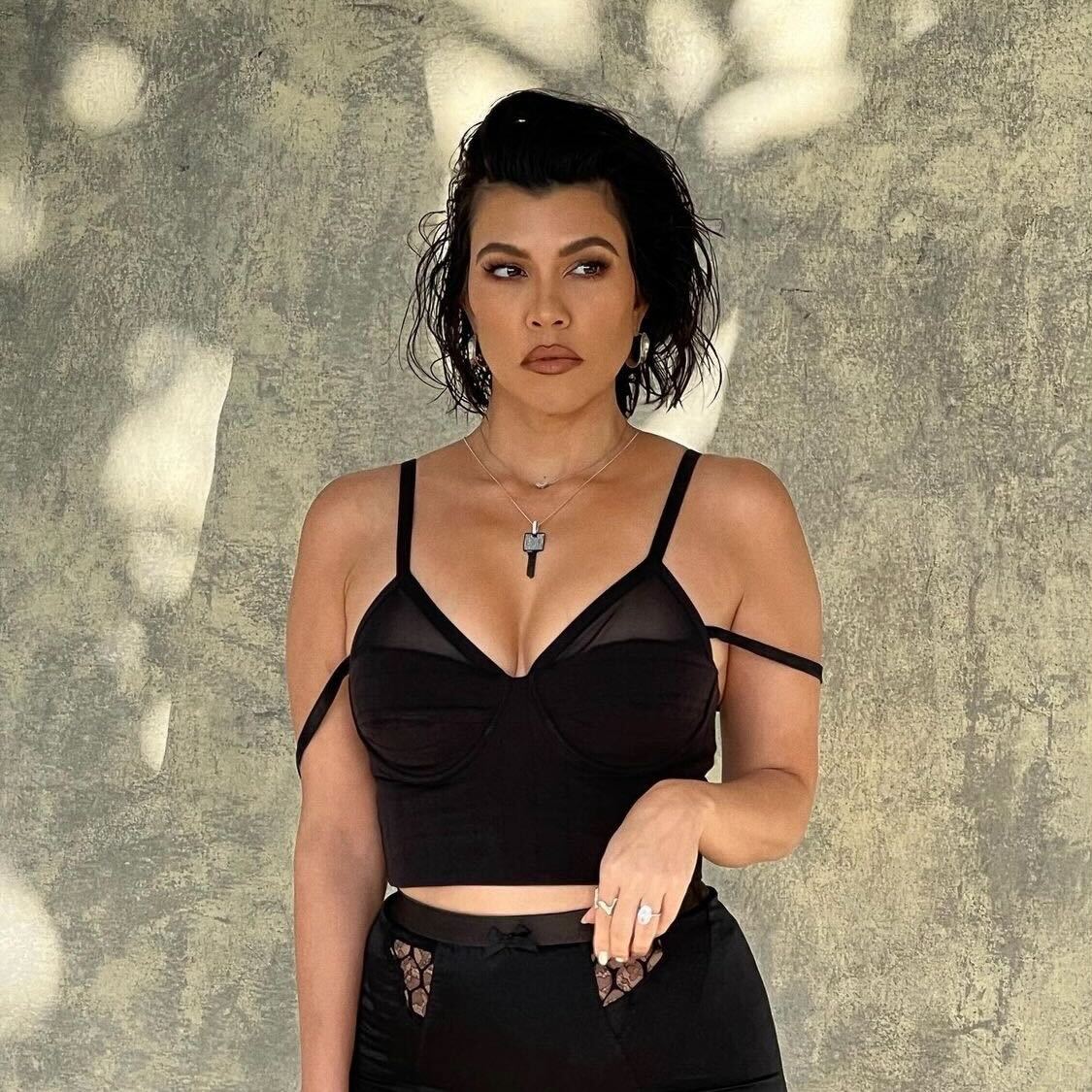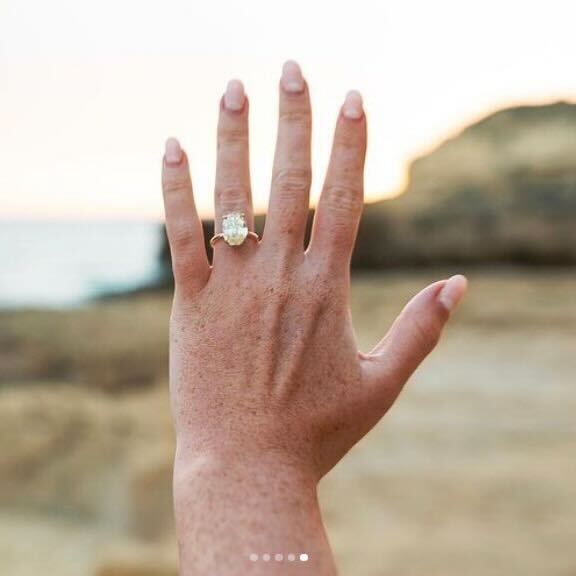 What is an oval cut?
The oval cut diamond is a modified version of the round brilliant cut diamond but with a longer rounded shape.
Invented by Russian diamond cutter Lazare Kaplan in 1957, oval cut diamonds are versatile, meaning they can look good in just about any setting.
The long shape of the stone creates a beautiful, elongated look that can make the hand and fingers appear slimmer. The diamond's shape has no sharp corners, so it's less prone to chipping.
The oval cut has grown in popularity over the last few years and, today, this shape is considered a perfect alternative to the brilliant round cut for anyone looking to obtain a stone that provides the qualities of the round cut, but, at the same time, wishes to have something that is more unique.
Celebrities with oval cut engagement rings
Lauren Silverman
Simon Cowell got down on one knee while holidaying with Lauren Silverman in Barbados over the festive period of 2021.
Romantic Simon popped the question in front of the couple's seven-year-old son, Eric, and step-son Adam, from Lauren's first marriage.
When Lauren stepped out in Malibu with a giant engagement ring on show, we couldn't wait to take a look.
Our Engagement Specialist, Zack Stone commented: "Lauren Silverman's ring looks to be oval shaped, which was the most popular shape of 2021 for celebrities. The centre diamond is huge, approximately 20ct. It looks like it's D colour, which makes it an incredibly high value stone.
A ring like this would be worth $2,500,000 (£1,820,000) which is the highest value celebrity ring we've seen in the last 12 months."
Simone Biles
Olympic gymnast Simone Biles and NFL player Jonathan Owens got engaged earlier this year, with Simone announcing the news on Instagram, with a series of photos from the proposal.
Our Leading Diamond Expert, Maxwell Stone commented: "Simone's ring is impressive. The oval cut diamond featured in the centre appears to be around 8 carats and her band features at least 35 smaller diamonds. I'd estimate the value to be around $300,000. It's a timeless design and looks stunning on Simone."
Perrie Edwards
Having announced her engagement to Alex Oxlade-Chamberlain back in June, it looks like Little Mix's Perrie Edwards has found her Prince Charming.
The Liverpool FC footballer proposed when the couple were standing in front of the sea at sunset during their recent holiday.
Taking a close look at the ring, Zack commented: "Featuring what looks to be a 6ct oval diamond, Perrie's ring is sensational. Accentuating the size of the centre stone, the thin yellow gold band makes it look even more impressive.
Perrie's in good company with an oval stone engagement ring as they were the most popular shape for celebrity engagement rings in 2021 – though Blake Lively and Kate Middleton both sport the shape, it was Kourtney Kardashian who reignited the trend and with 12,000 people searching for it each month, it's not a trend that's going away anytime soon.
A ring like Perrie's would have an estimated value of £100,000 ($122,000)."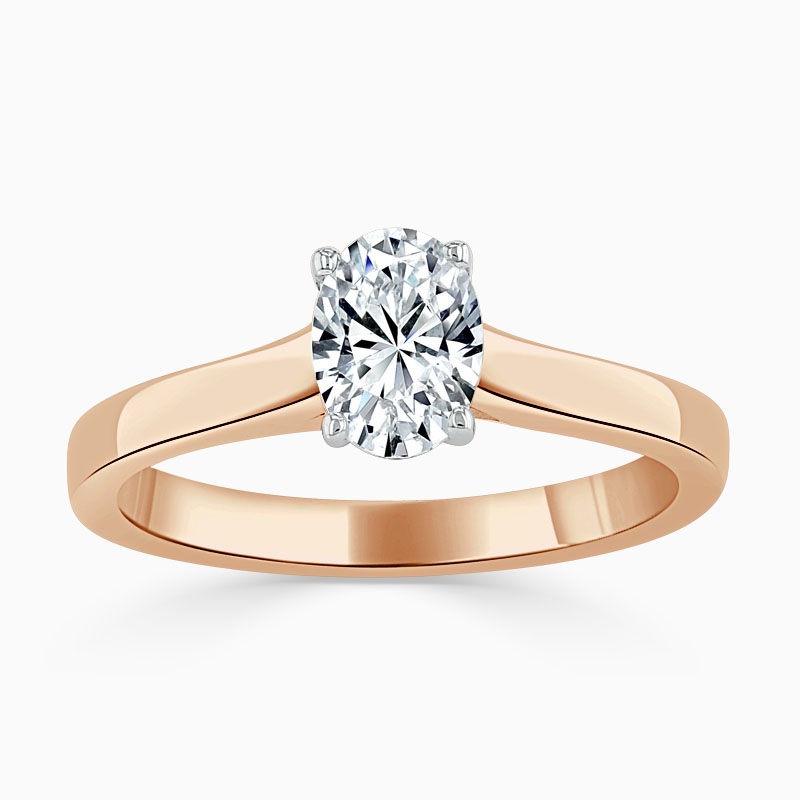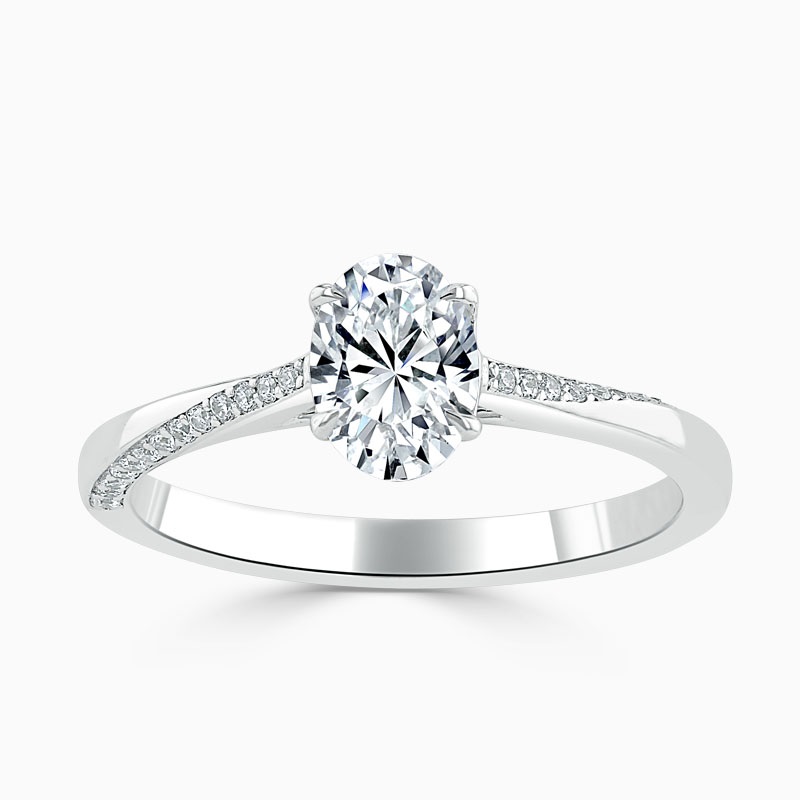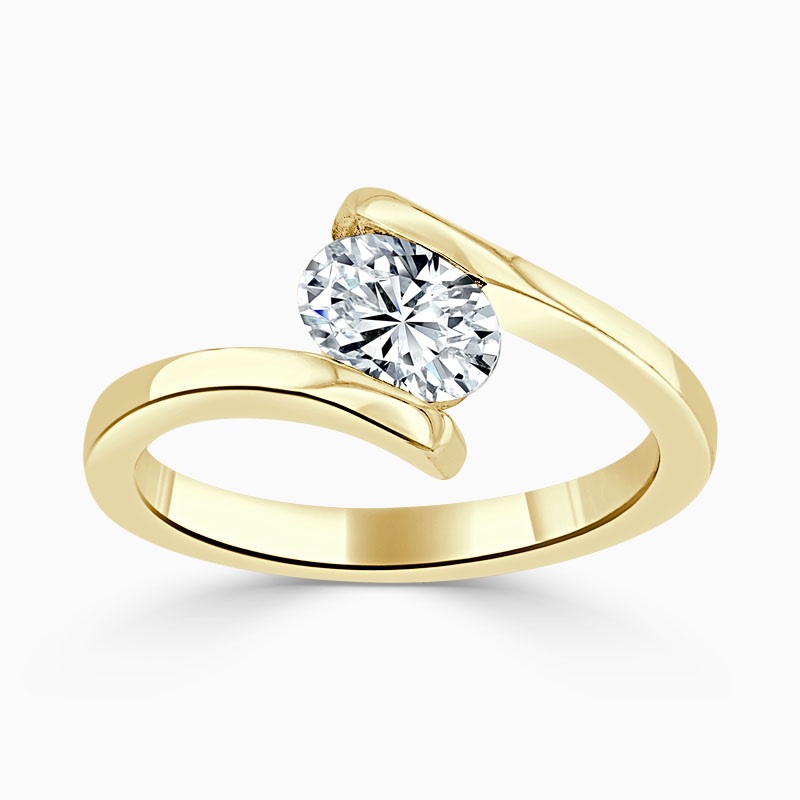 Victoria Beckham
Victoria Beckham owns 15 engagement rings to date! From diamonds and rubies to emeralds and sapphires, Victoria's collection contains some of the world's finest precious gemstones and is worth an eyewatering amount of money.
Victoria is clearly a fan of an oval cut as her collection boasts four oval engagement rings – including an oval cut sapphire.
Maxwell commented: "Victoria Beckham has the most exquisite collection of engagement rings I am yet to see. Whilst most of the rings have a value of over £1,000,000, there is one particular ring that stands out in terms of size and value. Her oval-cut sapphire on a platinum pave band is a magnificent piece of jewellery, with a 15 to 20 carat stone. Today, I would value this ring at around £5,000,0000.
Blake Lively
From meeting on the set of 'The Green Lantern' to becoming parents to three daughters, Ryan Reynolds and Blake Lively's love story is a swoon worthy one.
Designed by Lorraine Schwartz, the main focus of Blake's rose gold engagement ring is a large, light-pink oval diamond centre stone.
Setting off a trend for future brides, the ring has a rose gold pavet band that's covered with diamonds – if it didn't dazzle enough, the couple have since added another diamond-studded band as Blake Lively's wedding ring.
According to our experts estimates, the ring is worth around $2 million.
Kourtney Kardashian
When Travis Barker proposed to Kourtney Kardashian after a year of dating, we were all desperate to feast our eyes on the engagement ring that he gifted her and we were not disappointed.
Estimating its worth to be £750,000 ($1,000,000), our experts revealed it to be an 8 carat oval shaped diamond, set on a thin pave band.
Max Stone said: "In true Kardashian style, Kourtney's ring is a real showstopper. The huge oval diamond is a VS2 grade, which is of the highest quality. From looking at the photographs posted on Instagram it looks to be around 8 carats.
The huge stone is set on a thin pave band for extra sparkle. The simplicity of the setting extenuates the size of the stone, making it look even larger. With this in mind, it is most likely worth around $1 million (£750,000)."
Hailey Bieber
Hailey Baldwin and Justin Bieber are one of the world's most talked about celebrity couples. They're talented, beautiful, and have great taste in jewellery.
When Justin Bieber proposed to his Hailey in May 2019, he presented her with a huge 10 carat oval diamond engagement ring.
It's reported that Bieber visited Jack Solow, the owner of the New York City's Solow & Co to create the bespoke ring, which our experts estimate is worth around $500,000 (£360,000).
If you're looking for an engagement ring or wedding ring and would like to browse for inspiration, take a look at our ready to wear collection or chat to one of our team for bespoke creations. Why not take a look at our full jewellery collection? We have showrooms in Manchester, not to mention a wide range of engagement rings in London.