To date, there have been forty-five women and two men who have been married to the British prime minister in office. There have also been four bachelor and nine widower prime ministers.
There's been some spectacular jewellery to come out of 10 Downing Street over the years – including Margaret Thatcher's 18-carat gold and amethyst ring. Worn on the day that she became Prime Minister in 1979, the ring sold for a staggering £27,500 at an auction in 2019.
Engagement ring specialists at Steven Stone have revealed everything you need to know about some of the most impressive engagement rings to have resided at 10 Downing Street.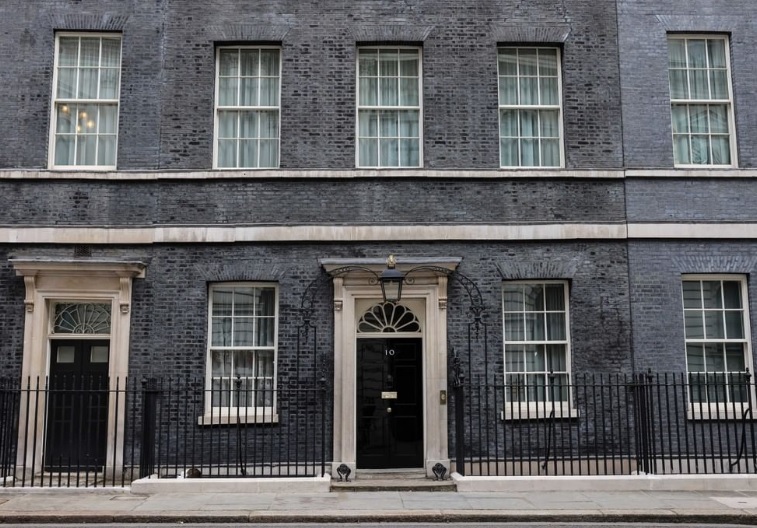 Carrie Johnson (Value: £50,000)
In February 2020, Boris Johnson and Carrie Symonds today revealed they were engaged and expecting their first child together.
Featuring an oval-cut coloured stone and a frame of diamonds on a pave band, Carrie's ring bears resemblance to the Duchess of Cambridge's – though the central stone on Kate's engagement ring is a blue sapphire, not a green emerald.
The ring was quickly identified as an antique piece, which perfectly suits Carrie's environmentalist passions.
Other women to opt for emeralds include, fittingly, Jackie Kennedy, and Wallis Simpson.
Our leading engagement specialist, Maxwell Stone commented: "Featuring an oval cut emerald that looks to be 3.5 carats, Carrie's ring is a real showstopper.
Not only is the emerald sat on a diamond pave band, but the diamonds appear to be marquise – a unique shape that incorporates the length of an oval-shaped diamond and the point of a pear-shaped diamond on both edges. The shape dates back to 1745, when King Louis XV requested a diamond to be shaped like the smile of his mistress.
I'd estimate its value to be £50,000."
Clementine Churchill (Value: £15,000)
The first time Winston Churchill met his future wife, Clementine Ogilvy Hozier was at the Crewe House ball in 1904 and the meeting wasn't a success. Unusually for him, Churchill was tongue-tied and they hardly spoke.
When they met again, however, at a dinner party in 1908, they got on rather better. They became engaged only a few months later, on Tuesday 11 August, when Churchill proposed to her while they were both staying at Blenheim Palace
Clementine's engagement ring – a large ruby with two diamonds – was one of the three that Winston's father had given his mother.
Maxwell commented: "When Winston Churchill proposed to Clementine, he has the choice of three rings that his father has given his mother. He chose a 3 stone ring that features a 2.5 carat pear shaped Ruby centre stone – set in yellow gold, the magnificent Ruby is flanked by 2 diamonds that look to be 2 carats each.
With all of this in mind, I'd value the rings worth to be £15,000."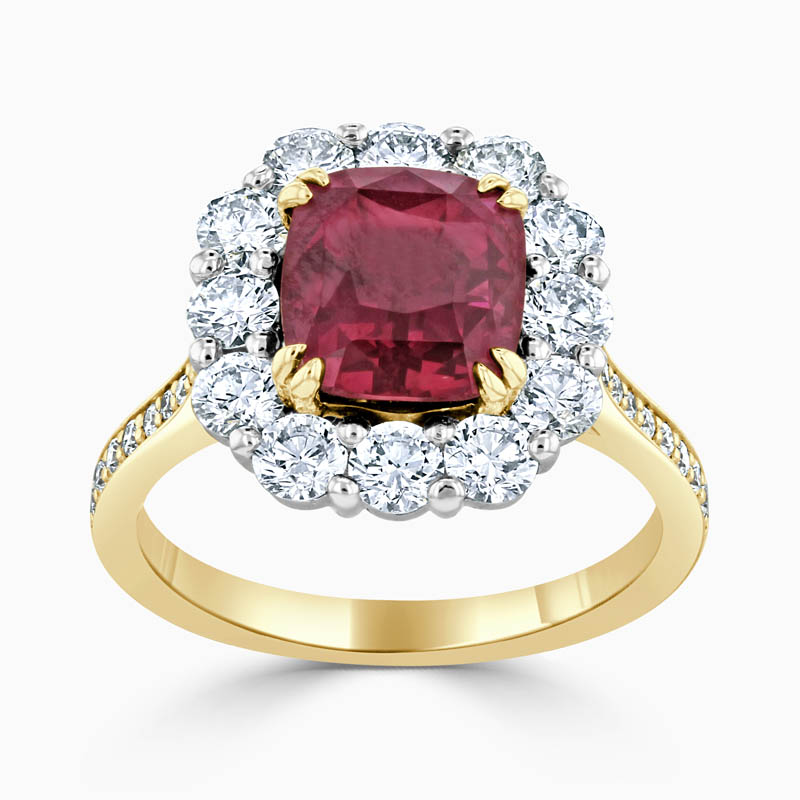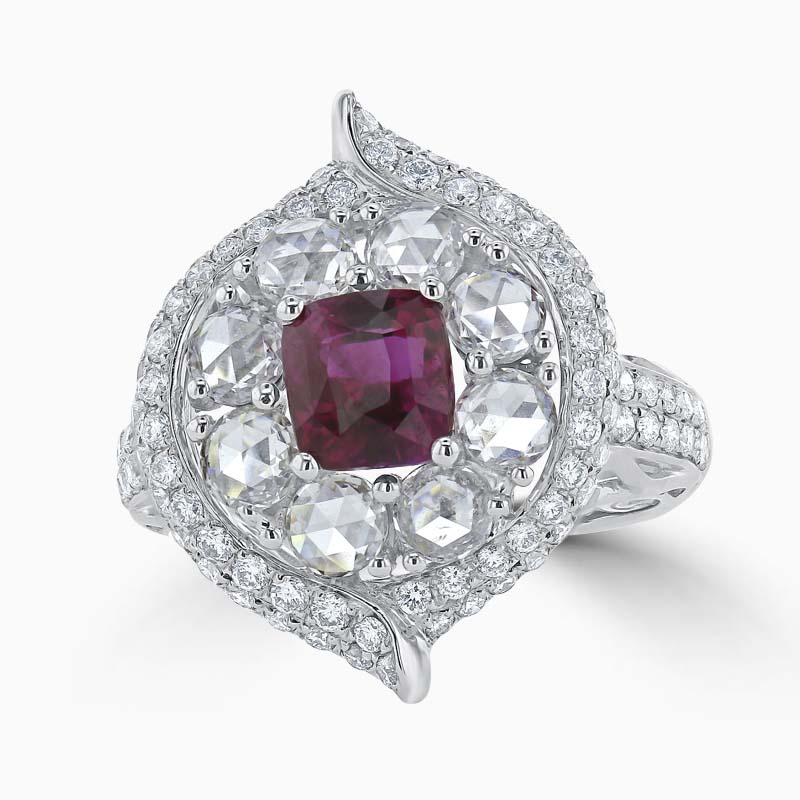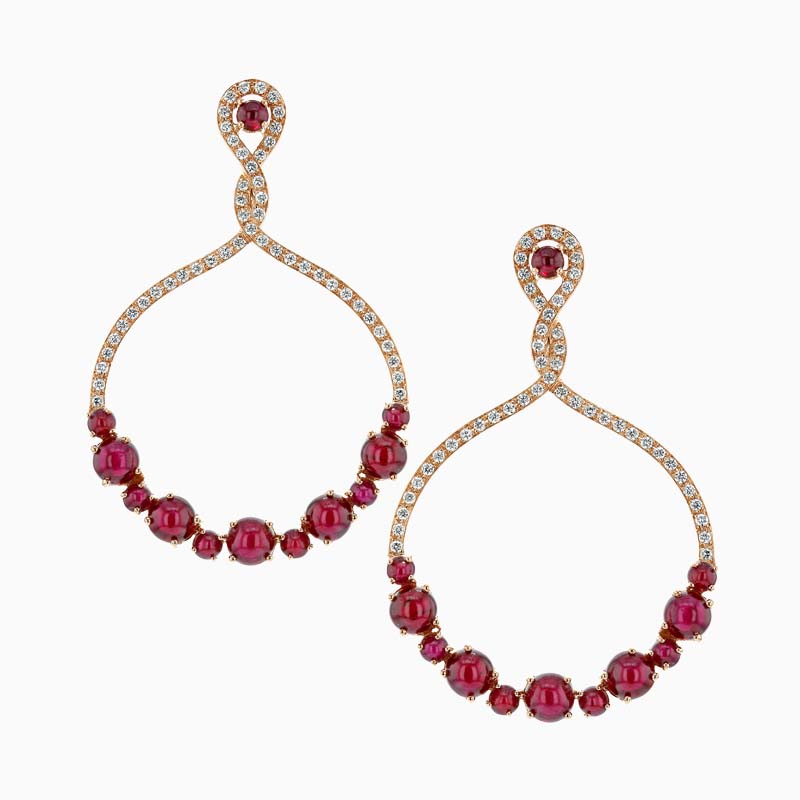 Samantha Cameron (Value: £50,000)
Samantha Cameron and David Cameron married on 1st June 1996 at the Church of St. Augustine of Canterbury, East Hendred, England, five years before he was first elected as MP for Witney at the 2001 general election.
When it comes to Samantha's engagement ring, she rarely wears it, instead opting for a standard wedding band.
Maxwell commented: "It's incredibly rare to see Samantha Cameron wearing her engagement ring – the last time that we saw it in the spotlight was during her visit to Royal Deeside with husband (and ex prime minister) David Cameron in 2011.
It's a shame that Samantha doesn't wear her ring often as it's a real stunner. Featuring round brilliant diamonds – the most expensive diamond cut – with cushion shoulders, I'd estimate it to be worth around £50,000."
Margaret Thatcher (Value: £15,000)
When Marget Thatcher got married to Denis Thatcher in 1951, he became the first prime ministerial spouse.
Margaret Thatcher had a real penchant for jewellery and sported an engagement ring that was fashioned from blue sapphire and diamond.
Maxwell commented: "Blue was Margaret Thatcher's power colour, so it's no surprise that her engagement ring featured a blue round sapphire. In a cluster design and sat on white gold, her bold sapphire looked to be 2 carats.
With all of this in mind, I'd value the ring at £15,000."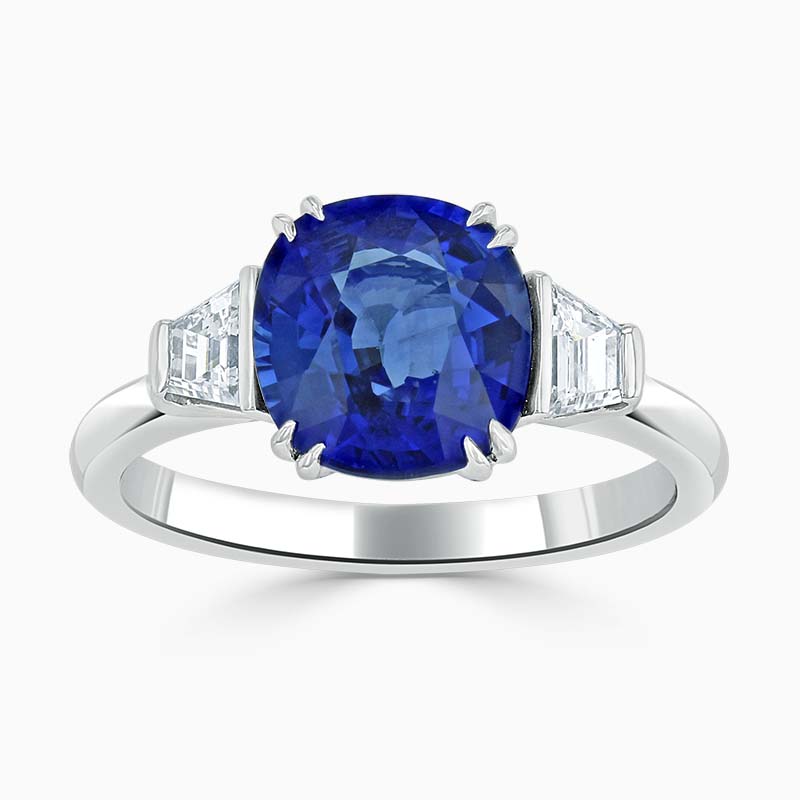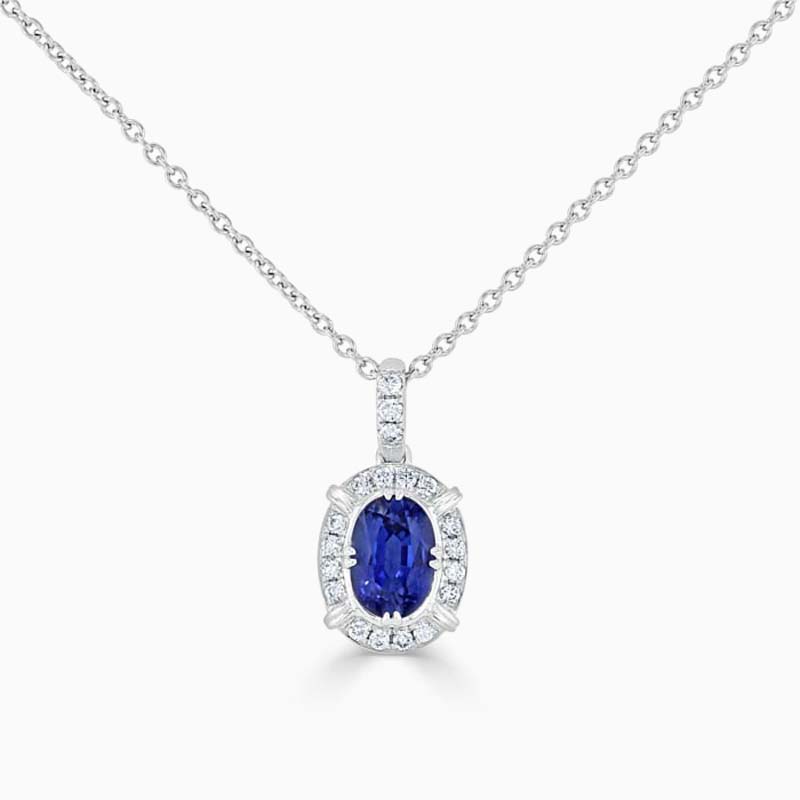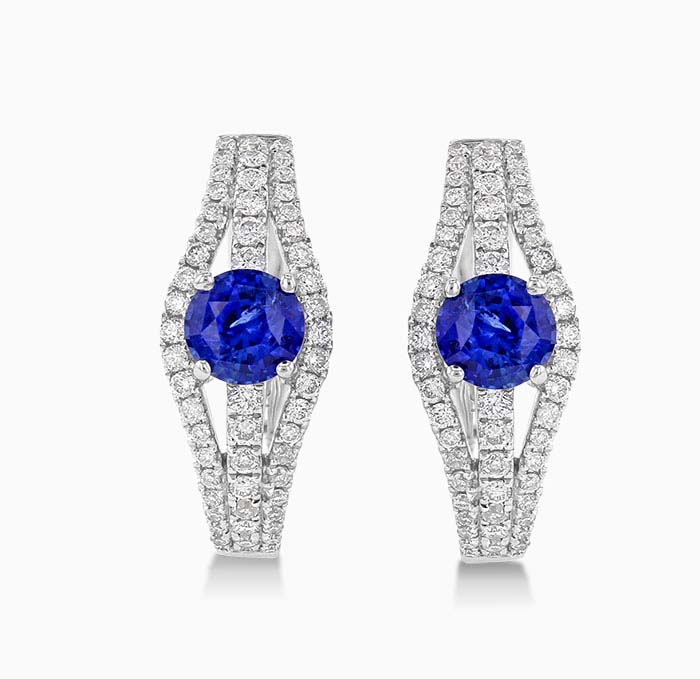 Cherie Blair (Value: £30,000)
In 1976, while she was studying to become a barrister, Cherie Blair met future prime minister and husband Tony Blair. The couple later married on 29th March 1980.
Commenting on Cherie's unusual ring, Maxwell said: "Cherie's engagement ring features a round diamond that looks to be 1.5 carats and is surrounded by a cluster of smaller diamonds.
Set on a 5mm yellow gold band, what's particularly unusual about Cherie's ring is that the round diamond is offset.
After a close look at Cherie's ring, I'd estimate its value to be £30,000."
If you're looking for an engagement ring or wedding ring and would like to browse for inspiration, take a look at our ready to wear collection or chat to one of our team for bespoke creations. Why not take a look at our full jewellery collection? We have showrooms in Manchester, Cheshire and London.