Birthstones are gemstones that represent the month of a person's birth – possessing attributes that are unique to each gemstone, the countless myths and legends associated with them appeal to audiences around the world. Here at Steven Stone, we've taken the time to look into emerald, which is the official birthstone for May.
Known as the king of green gems, emerald perfectly reflects the new life and regeneration of nature during spring time – making it the ideal birthstone for May. A popular choice for engagement rings, it's also the gem of the twentieth and thirty-fifth wedding anniversaries.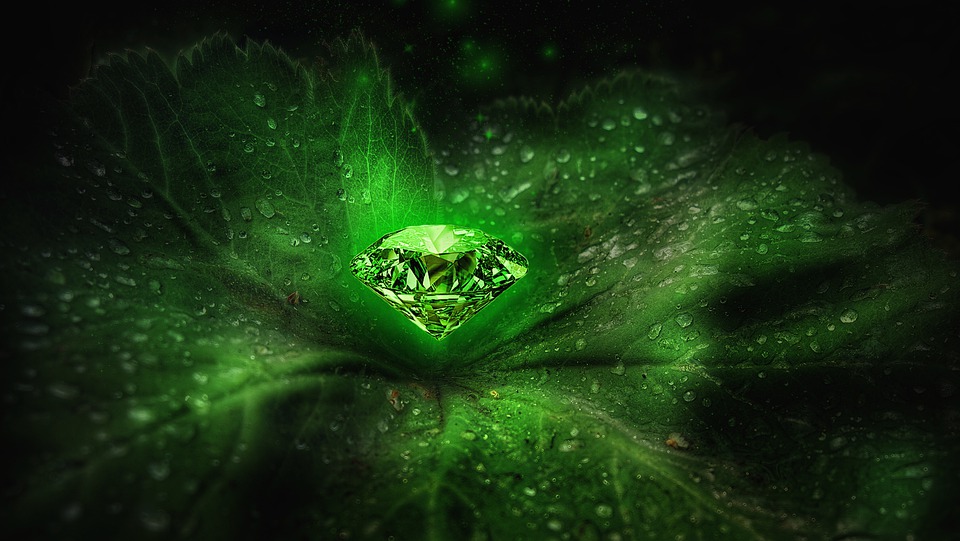 The History
of the Emerald
Derived from the world 'smaragdus' – which means 'green' in Greek – emerald is the green variety of the beryl family of gemstones, which includes Aquamarine and Morganite. One of the most desirable, famous and historical gemstones of all time, emeralds have been prized for over 4000 years – one of the earliest known mines to produce the valuable gem was actually located in Egypt and it's said to have been a favourite gem of Cleopatra.
What the emerald symbolises
Long seen as a symbol of mercy, compassion, and universal love, emerald is often referred to as the stone of the heart. It's also seen as a symbol of rebirth – thought to bring its wearer foresight, good fortune and youth.
Emeralds have also been thought to have secret powers – whilst Artistotle thought that the gemstone would help find success during litigations, Romans gave them as gifts to their wives to assist with fertility. Interestingly, decades later, emerald is still a popular push present for new mothers.
Egyptian Queen Cleopatra was also a huge fan – she claimed ownership of all emerald mines in Egypt during her reign. Cleopatra dressed in emeralds from head to toe because it was believed the gem contained the secret to eternal youth.
Queen Victoria loved emeralds, too. Her husband, Prince Albert, designed her an incredible emerald tiara which she wore on many formal occasions.
The health benefits of the Emerald
Emerald has many health benefits! Not only have its healing properties been found to help in regulating eye pressure and treating digestive problems, but the stone is believed to be effective with various other health conditions – including epilepsy, multiple sclerosis and Parkinson's disease.
It is believed that an Emerald can lift depression, cure insomnia, and help detoxify the blood. The stone is said to have a positive effect on mental health – helping its wearer achieve a positive mental state by averting negative feelings, headaches, and stress.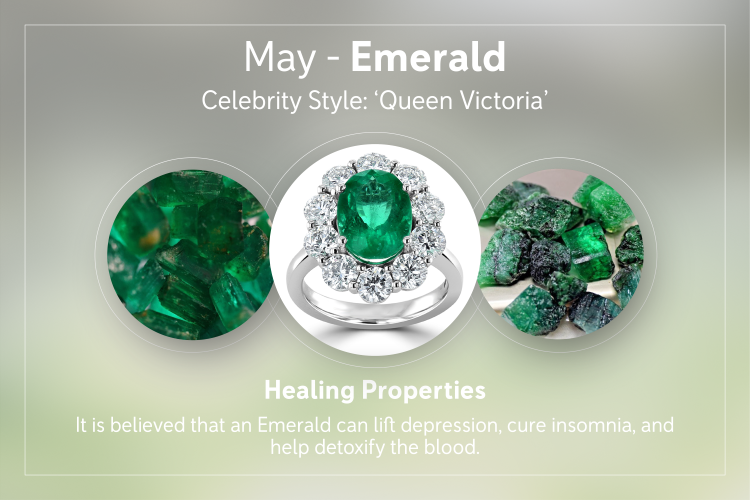 Celebrities who wear their May birthstone
Many celebrities are known for their love of emerald jewellery, including Grace Kelly and Queen Elizabeth II – some of which are lucky enough to have the spectacular gem as their birthstone.
Rihanna
A$AP Rocky gifted Rihanna a charm bracelet from Annoushka – it was reported that the 10 charms were personally selected by Rocky, including an emerald love locket.
Cate Blanchett
Cate Blanchett dazzled everyone at the 'Thor: Ragnarok' premiere in 2017 when she beautifully layered three vintage Fred Leighton emerald necklaces for the occasion.
Megan Fox
Machine Gun Kelly proposed to Megan Fox with a pear cut emerald and diamond engagement ring set on two magnetic bands of thorns that represent two halves of the same soul.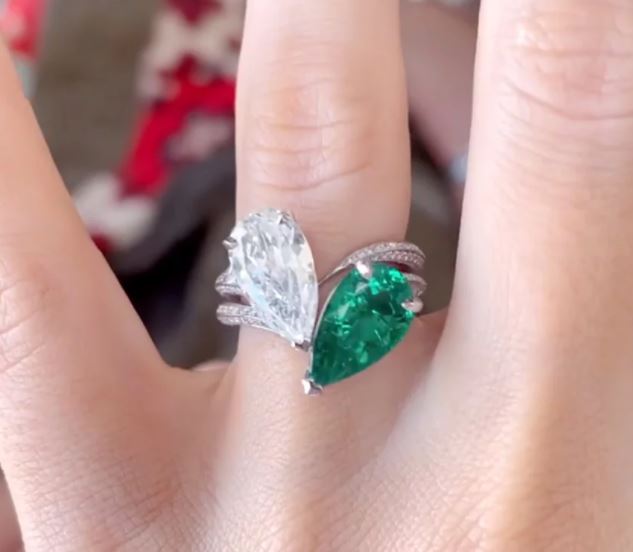 Looking for inspiration?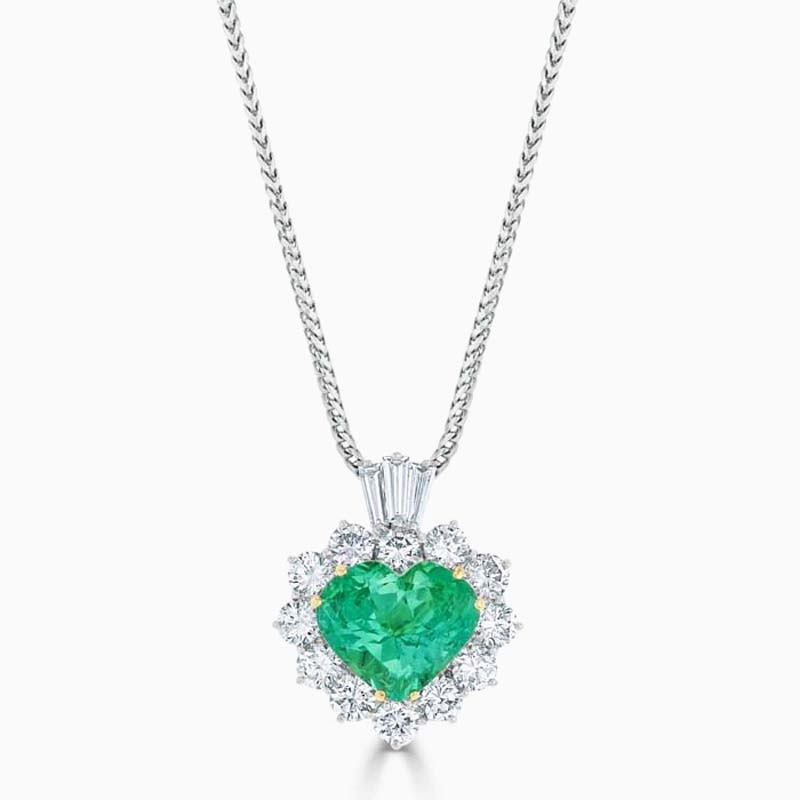 Why not take a look at our full jewellery collection? If you don't see anything that takes your fancy, we also offer a bespoke service, where our jewellery designers will create a unique piece of jewellery for you. We have showrooms in Manchester, not to mention a wide range of engagement rings in London.