Birthstones are gemstones that represent the month of a person's birth – possessing attributes that are unique to each gemstone, the countless myths and legends associated with them appeal to audiences around the world. Those born in April are a lucky bunch as they have the choice of four birth stones!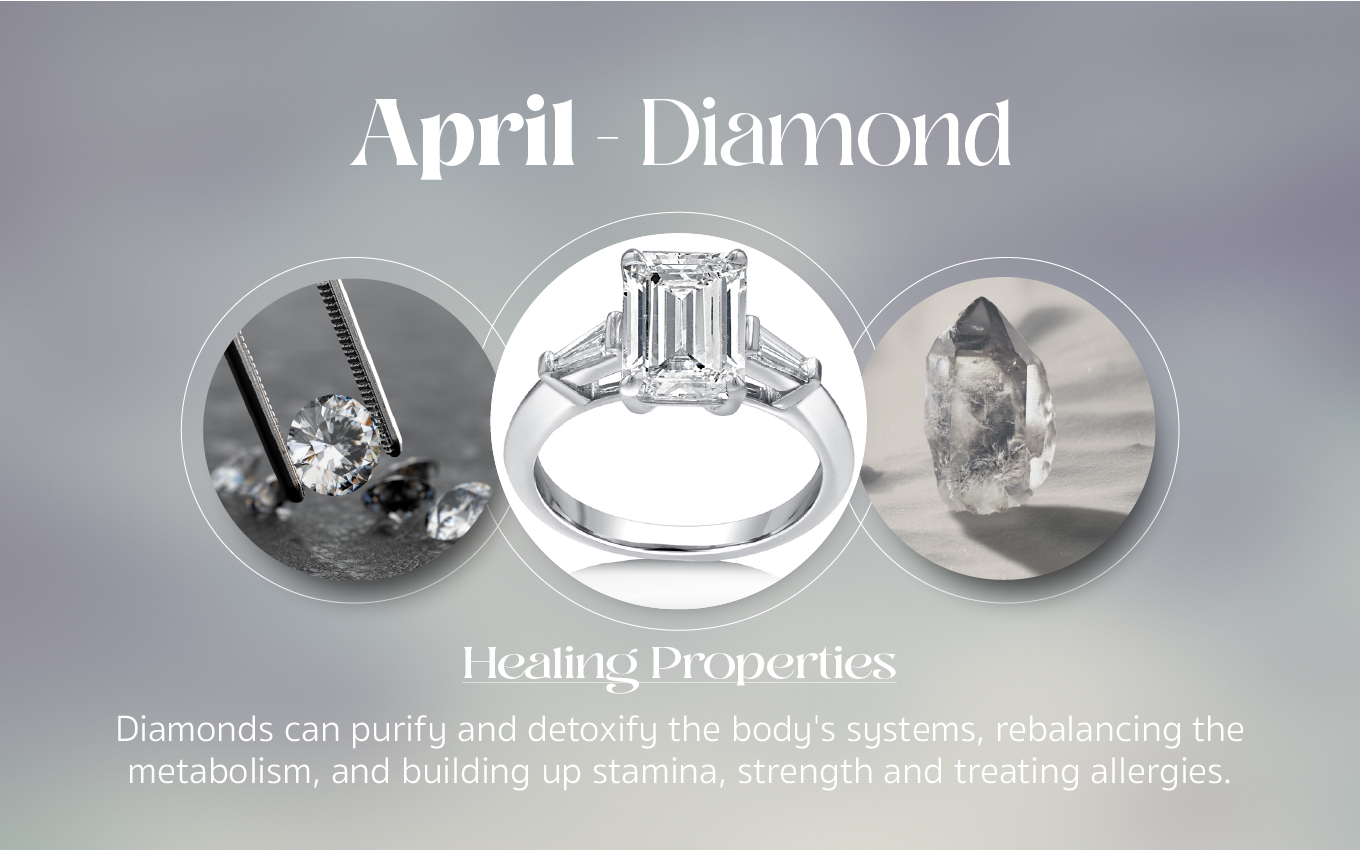 Diamond
The official April birthstone is diamond. Arguably the most popular gemstone and with a Mohs ranking of 10, diamonds are the hardest known natural substance – they're extremely durable, have excellent brilliance and are a simple, timeless and elegant stone.
Symbolising purity and strength, diamonds perfectly represent both commitment and longevity – it's no surprise that they're a popular choice when it comes to engagement and wedding rings! They're also the official stone for 10th and 60th year anniversaries.
Looking for some inspiration?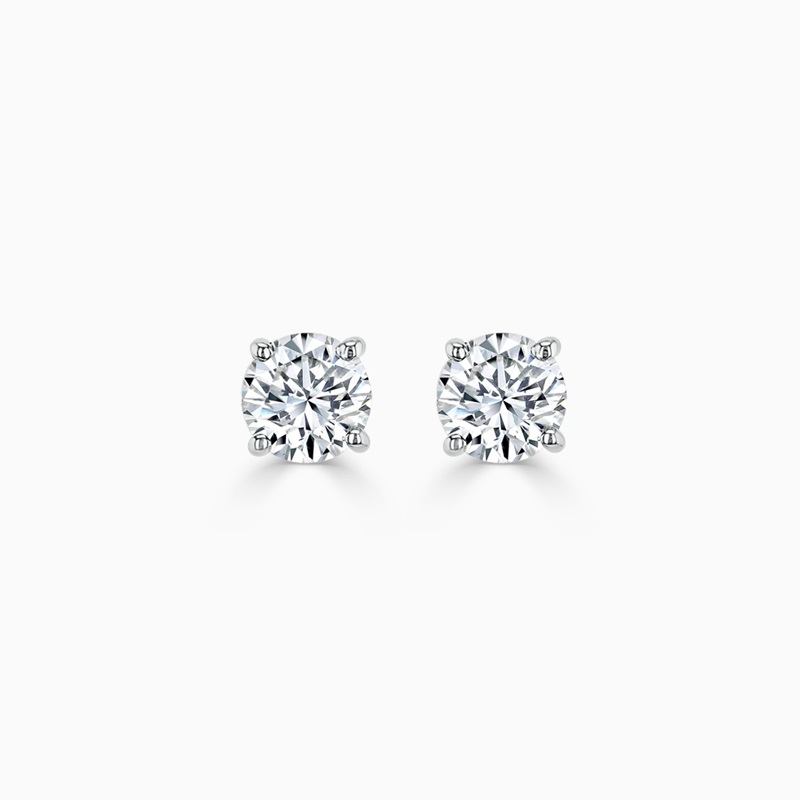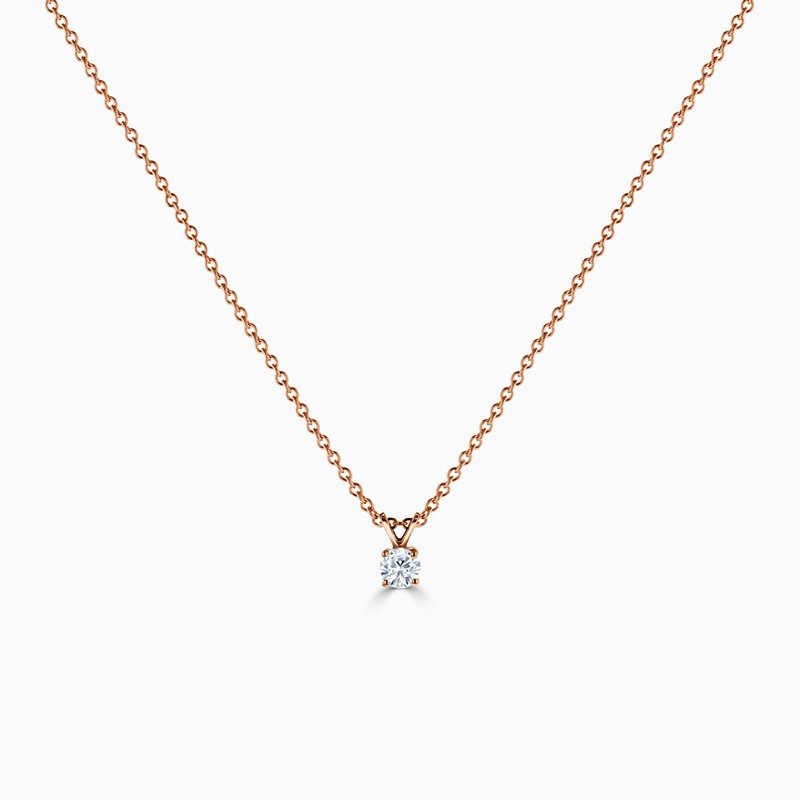 Clear Quartz
Clear quartz, also known as rock crystal, has also been designated in Britain as a birthstone for April – with the simple rationale that both rock crystal and diamond are clear, clear quartz provides a less expensive alternative to diamond.
Believed to bring happiness, clear quartz is also said to have healing properties and is particularly popular with those looking to set and achieve new goals.
READ MORE: How wearing your birthstone can maximise your health
Sapphire
Often called the ancient April birthstone because its history as an April gemstone traces back to the Renaissance period, sapphire is also a traditional birthstone for April.
Said to protect their owners, sapphires have a heavenly connection and were worn by clerics in the middle ages.
READ MORE: The 20 most valuable Royal family sapphires
Opal
Originating from a Tibetan culture that existed from the 7th to 9th centuries AD and differentiating itself from other gemstones with its unique rainbow hue, opal is the mystical birthstone for April.
Bringing the promise of better days and believed to possess moon energy that can boost intuition, opal symbolises truth, hope purity and energy.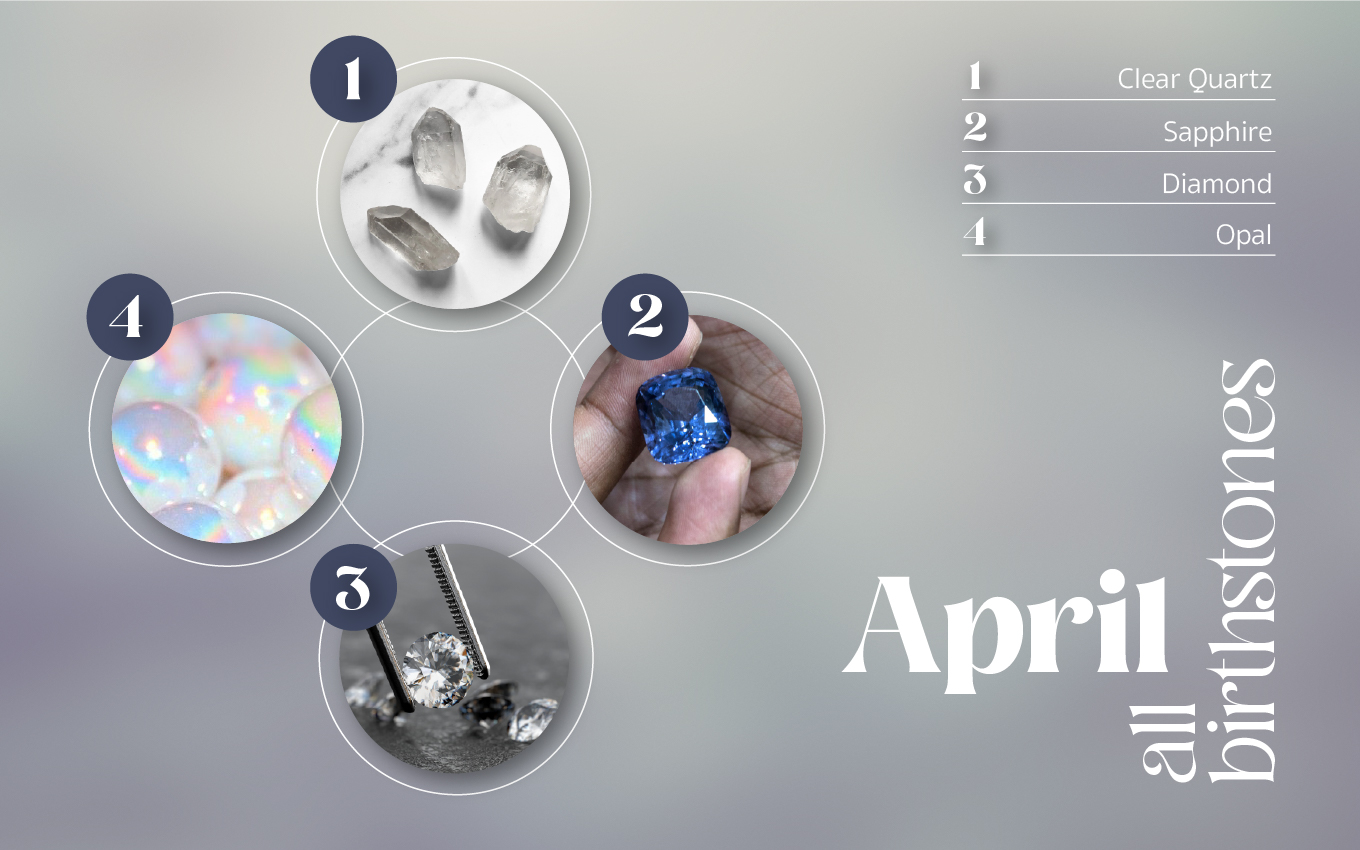 If you're looking for some more inspiration, why not take a look at our full jewellery collection? If you don't see anything that takes your fancy, we also offer a bespoke service, where our jewellery designers will create a unique piece of jewellery that ticks all the boxes.