Netflix period drama, Bridgerton, is finally back on our screens for second series – and we can't wait to find out what's in store for Daphne and the other leading ladies this time around.
We're expecting an abundance of love stories, hopefully some engagements, not to mention lots of fabulous jewellery showcased at the grand balls.
If you've fallen in love with the regency era, and are looking for an engagement ring, then you're in luck, as our experts at Steven Stone jewellers have revealed the key to choosing a Bridgerton-esque design.
Leading diamond expert, Maxwell Stone, said: "The regency period focused highly on natural beauty. The jewellery was typically dainty and delicate, while hair and makeup was minimal. Engagement rings were not essential, although wealthy men often gave them to their partners as a symbol of their love.
They weren't like the engagement rings we see today, with huge diamonds and halo settings. Instead, they featured smaller stones, usually on a yellow gold band, with coloured gemstones, pearls, or a pretty floral design. During the early 1800's men didn't usually wear a wedding ring, however women did."
Daphne's wedding ring from Simon
In Series one, Daphne receives a wedding ring from the Duke. Despite their wealth, the ring is understated, delicate and detailed, which is quite fitting for the Regency era in which the series is set.
It most prominently features four pearls of equal size, arranged in a cross-like formation on a yellow gold band. These are flanked by two larger and four smaller stones that appear to be either rubies or garnets. A small diamond is nestled in the very centre, giving the ring a pretty floral design.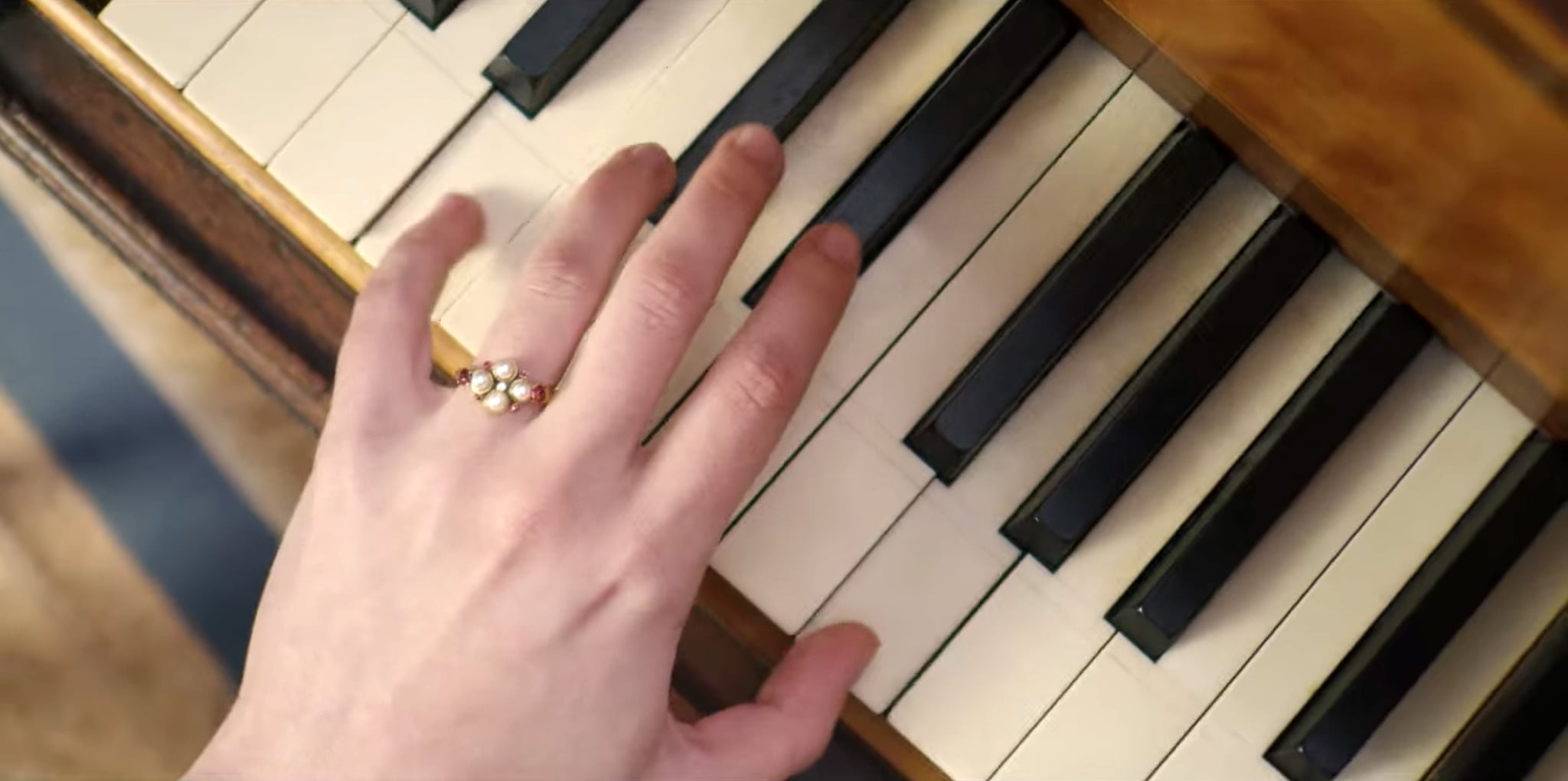 How to choose your own regency engagement ring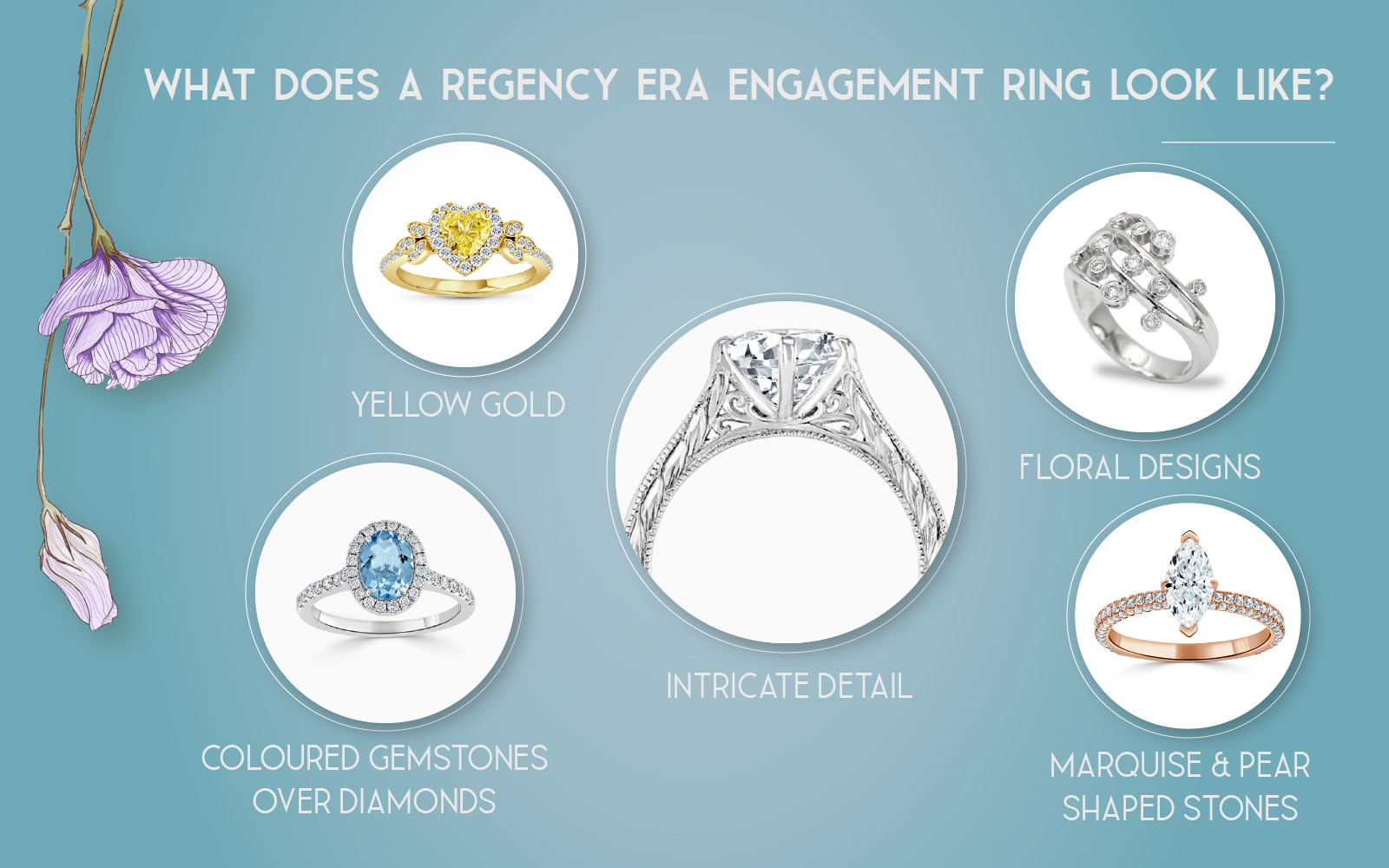 Yellow gold
During the regency era, wedding rings were either made from white or yellow gold, but most commonly yellow gold.
Our leading diamond expert, Maxwell Stone, said: "Yellow gold gives an engagement ring a vintage feel. In the 1800′, wedding rings were usually made from yellow gold as white gold didn't become popular until around 1912. If you want to create a Bridgerton inspired look, yellow gold is the way to go – just make sure to add a coloured gemstone or pearl, too."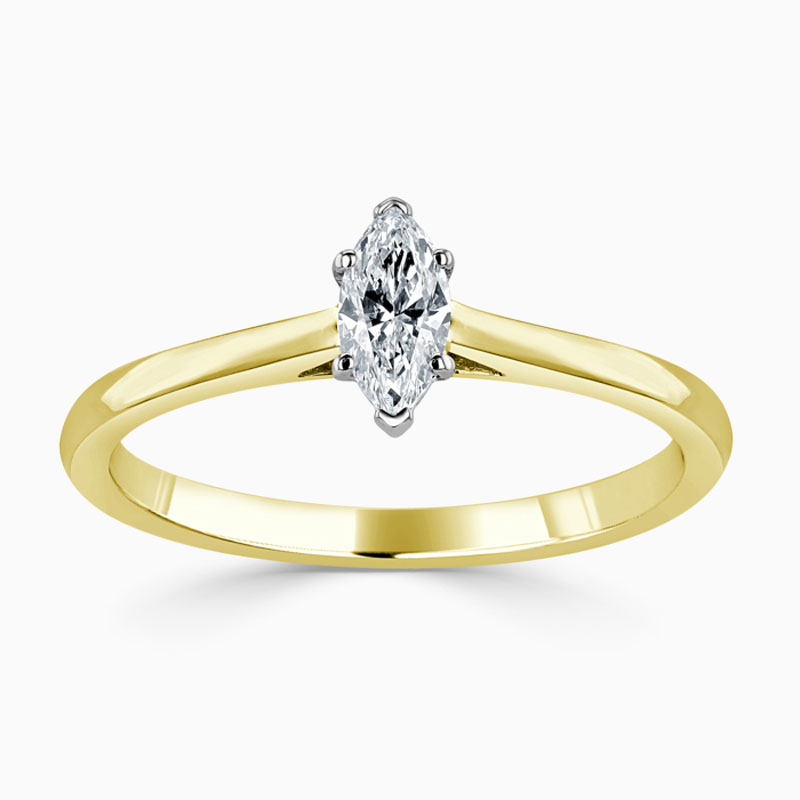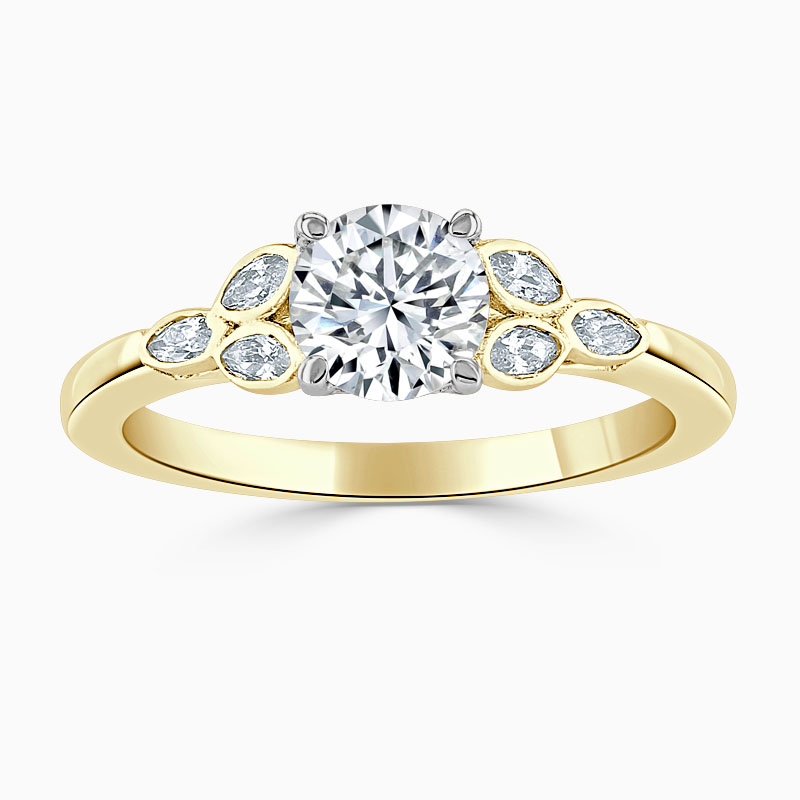 Coloured gemstones over diamonds
Pearls, sapphires, rubies and garnets were widely used in Georgian jewellery, often cut in the shape of a cabochon or teardrop. Rubies and pearls were a fashionable combination at the time, and just like we see on Daphne's ring, they are the perfect pair.
"While nowadays, diamonds are the most popular stone for engagement rings, this wasn't always the case. The regency and victorian eras favoured colourful stones, including sapphires, rubies, amethyst, garnet, topaz, and pearls. The rings were sometimes embellished with filigree and delicate engraving."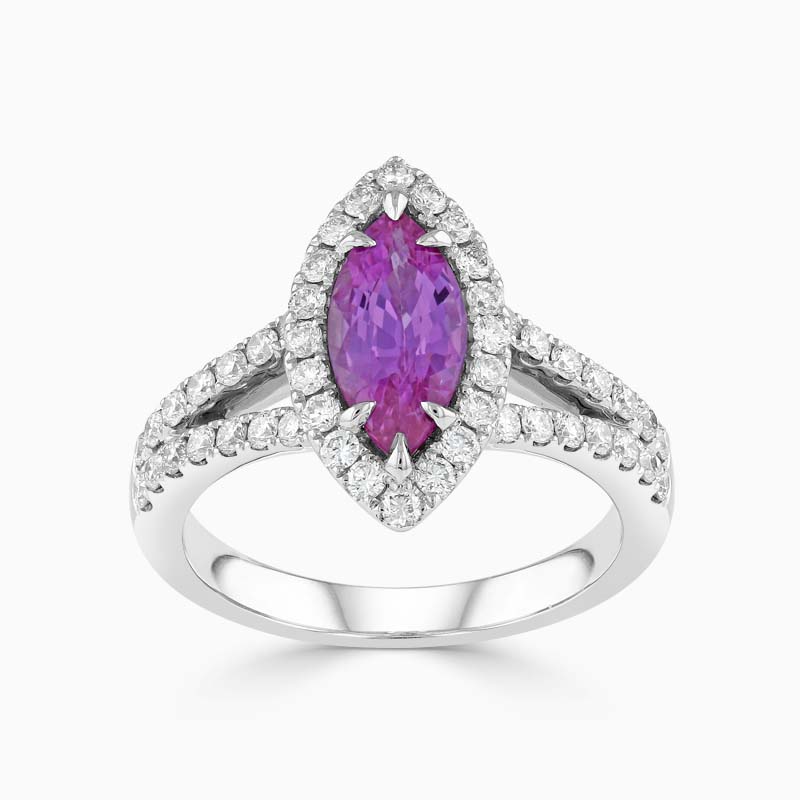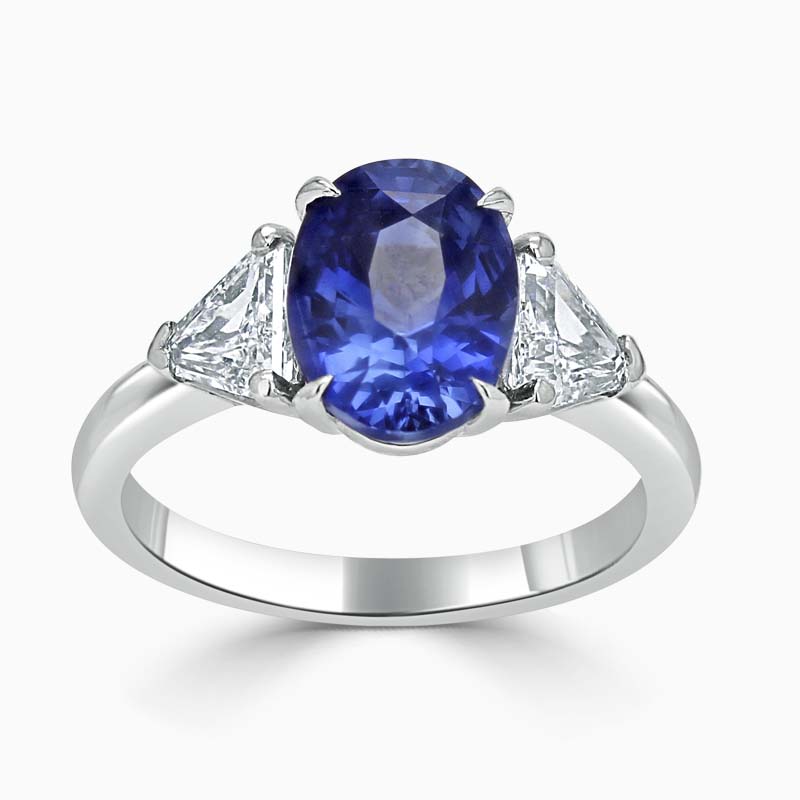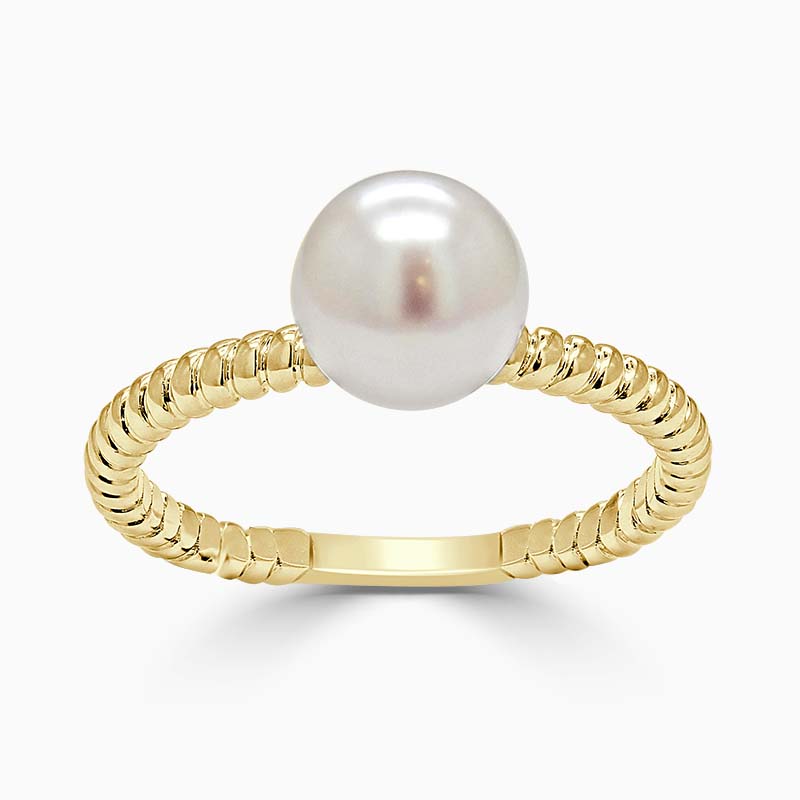 Marquise and pear shaped stones
It's worth noting that the ring mentioned in Julia Quinn's novel, The Duke and I, which is what Bridgerton is based on, Daphne's wedding ring from Simon is described as a "large, marquise-cut emerald" surrounded by two diamonds with a white gold band.
We aren't sure why the team at Netflix swapped the style of the ring, however, what we do know, is that both rings do reflect the era.
"In the Bridgerton era, stones were most likely to be old cut, which generally means they were cut without the precision of modern cut stones. They appear to be rougher and have slightly less sparkle than the stones we sell today, due to the lack of symmetry. While you can still buy antique old-cut stones, if you're looking for a new engagement ring, we suggest choosing a marquise, cushion, or pear shaped stone that mirrors the antique feel, but are higher in quality."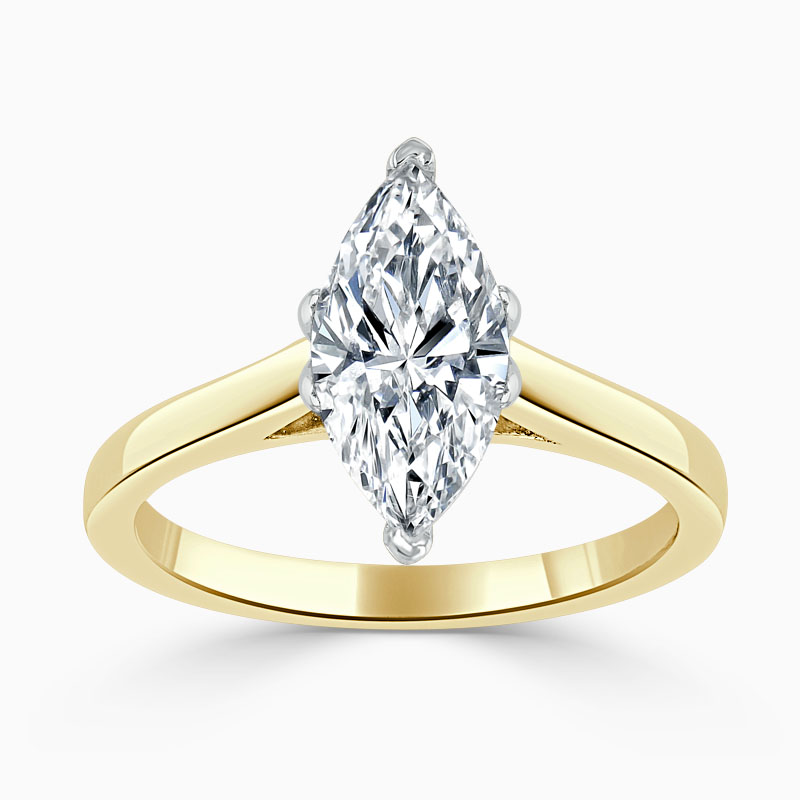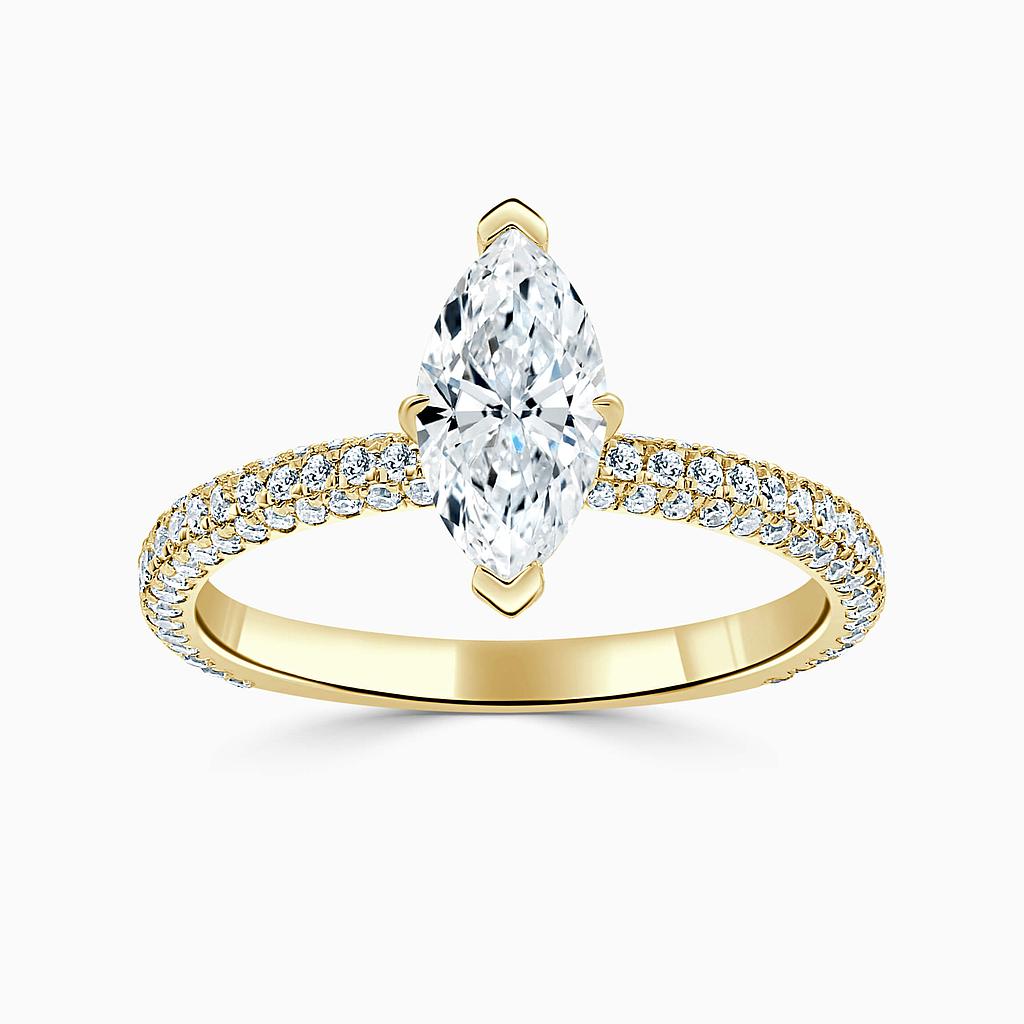 Floral designs
Feminine floral designs were favoured in the regency era. Usually, designed with coloured gemstones, they were small and detailed, rather than large and bold.
"Pretty floral designs were very popular in the 1800's – as they look amazing with coloured gemstones. Recently, they've become increasingly popular. Katy Perry and Princess Eugenie both have engagement rings with floral designs, which created a wave of interest from shoppers."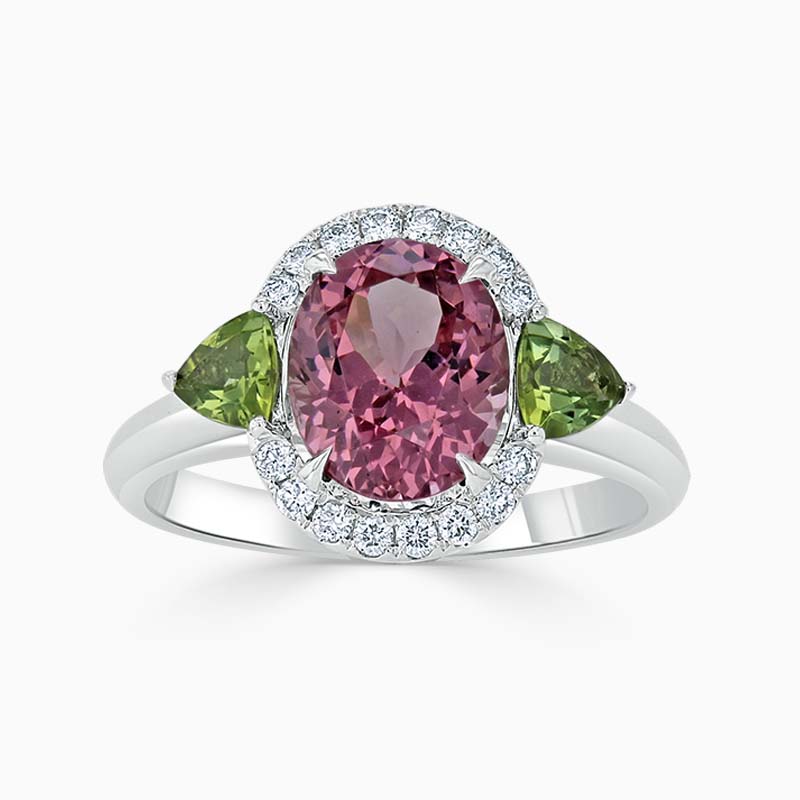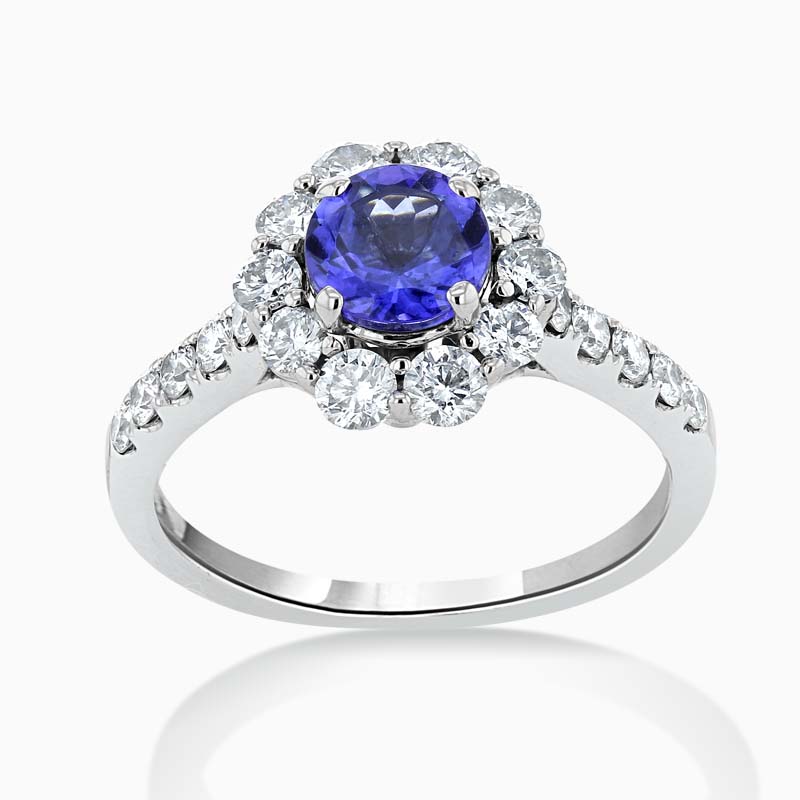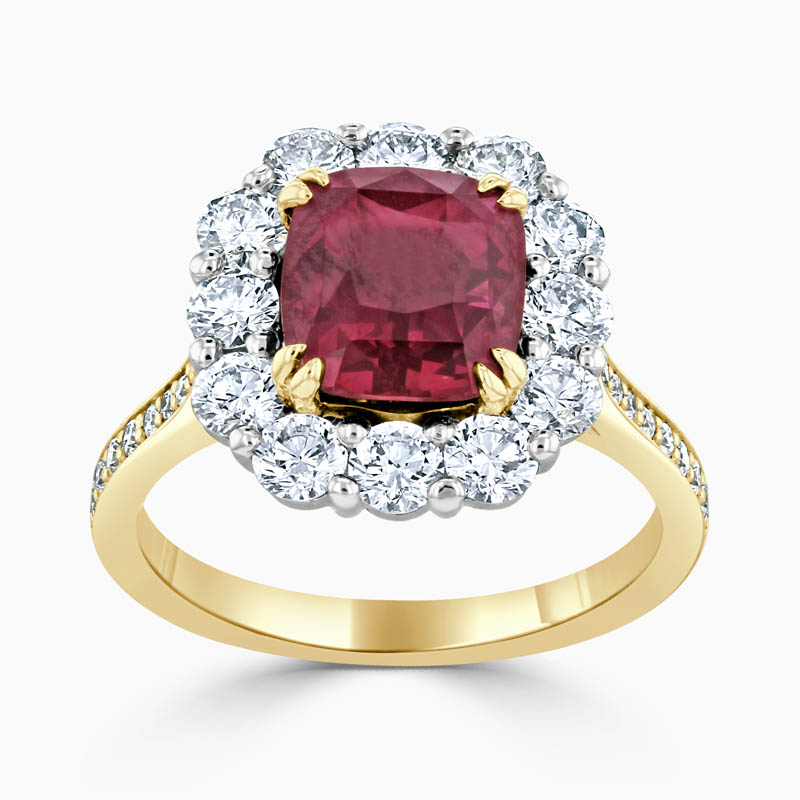 Intricate detail
Modern day wedding and engagement rings are less detailed than those from the 1800's. These were usually engraved with meaningful messages, which solidified the bond between a husband and wife. More attention was also paid to the finishing process of a ring from the 1800's, as they often featured intricate patterns or designs.
Interestingly, the 1800s saw an influx of designs inspired by archeological finds from the opening of Egyptian and Etruscan tombs, so bear that in mind when thinking about your own design.
"While now, we tend to focus on the carats of the diamond or gemstone used to create an engagement ring, in the 1800's the focus was all on the detail. The level of craftsmanship and detail put into vintage engagement rings is unparalleled, still to this day. Many new designs imitate this vintage style, but it's also important to ensure they contain the same level of detail."