Zoe Hague, sister of Manchester model and influencer, Molly-Mae Hague, has officially announced her engagement to partner Danny Rae, and our jewellery experts at Steven Stone are delighted to celebrate with them, after helping design the stunning engagement ring.
Now the news has finally be unveiled, we had a quick chat with the lovebirds to find out everything we could about the proposal.
The pair had been discussing an engagement while they were working away. Zoe, who is in the military medical corps – a part of the army which is responsible for the health of serving soldiers, is a also huge fan of outdoor activities, competing in Iron Man races and marathons, which is why this outdoor proposal was completely perfect.
Danny took his new fiance to the Lake District, where he tricked her into thinking they were going for a gruelling hike. Little did Zoe know, he was about to make the ultimate commitment.
Here's what he told us:
Speaking of the ring, Danny and Zoe chose a classic emerald cut diamond, which is both elegant, timeless, and sophisticated. After speaking to our team about the style they wanted, we were able to source the perfect stone.
The solitaire diamond is set on a yellow gold band, giving the ring a touch of vintage glamour.
What to know about emerald cut diamonds
An emerald-cut diamond is a rectangular stone with cut corners and is one of the most popular and suggested engagement ring styles. Based on their long, elegant body alone, it's easy to see their high appeal.
The History of the Emerald Cut Diamond
Despite possessing a modern look, the emerald-cut diamond is one of the oldest diamond shapes. With stylistic origins tracing back to the table cut of the 1500s, the shape was originally created for emerald stones in an attempt to prevent cracks and chipping.
Having gained popularity during the 1920's Art Deco movement, it's now extremely common to find emerald diamonds as the centre stone in vintage engagement rings.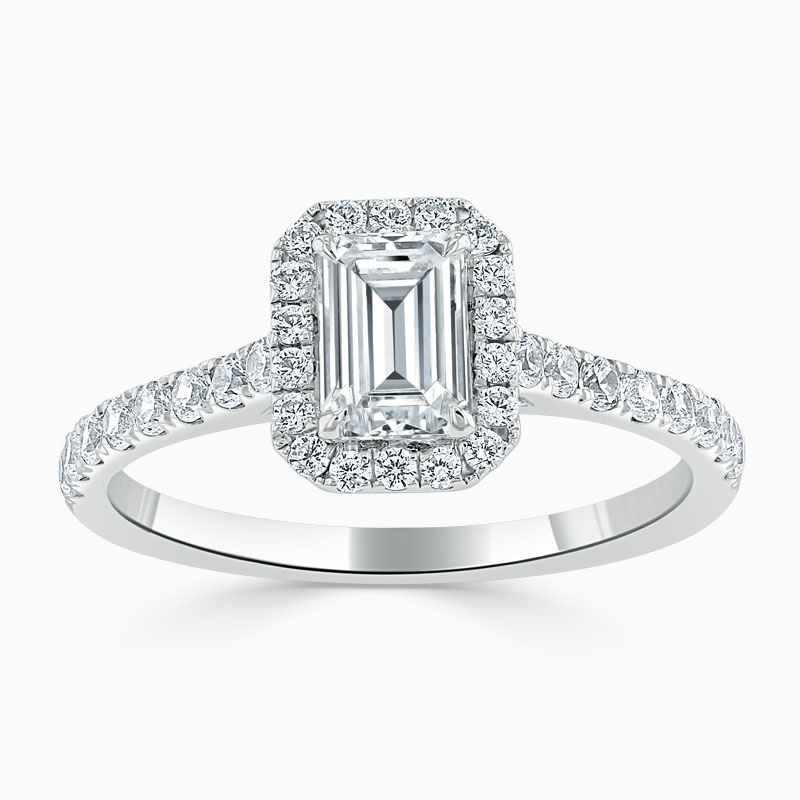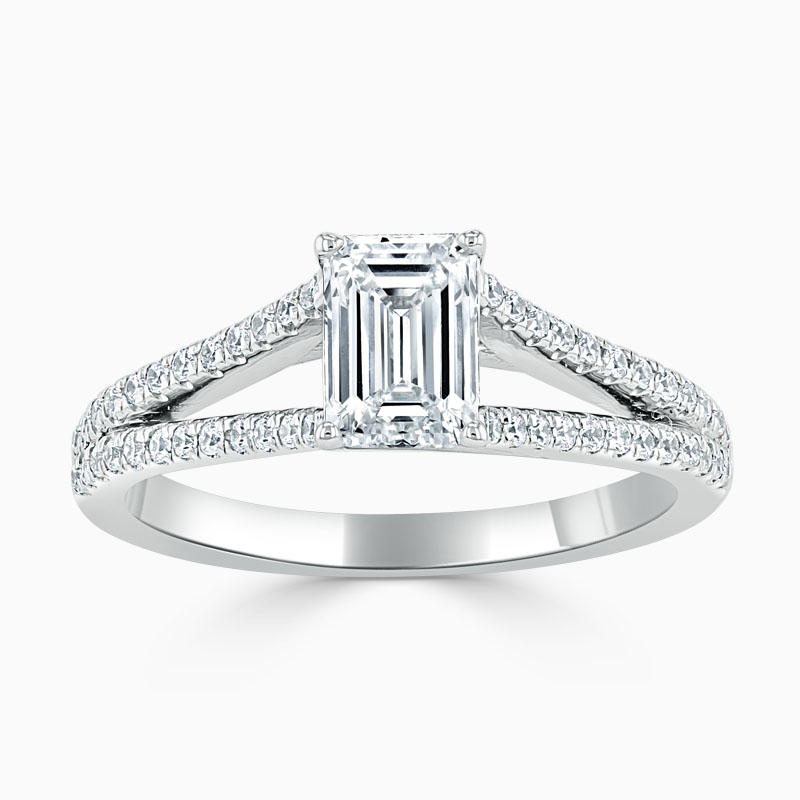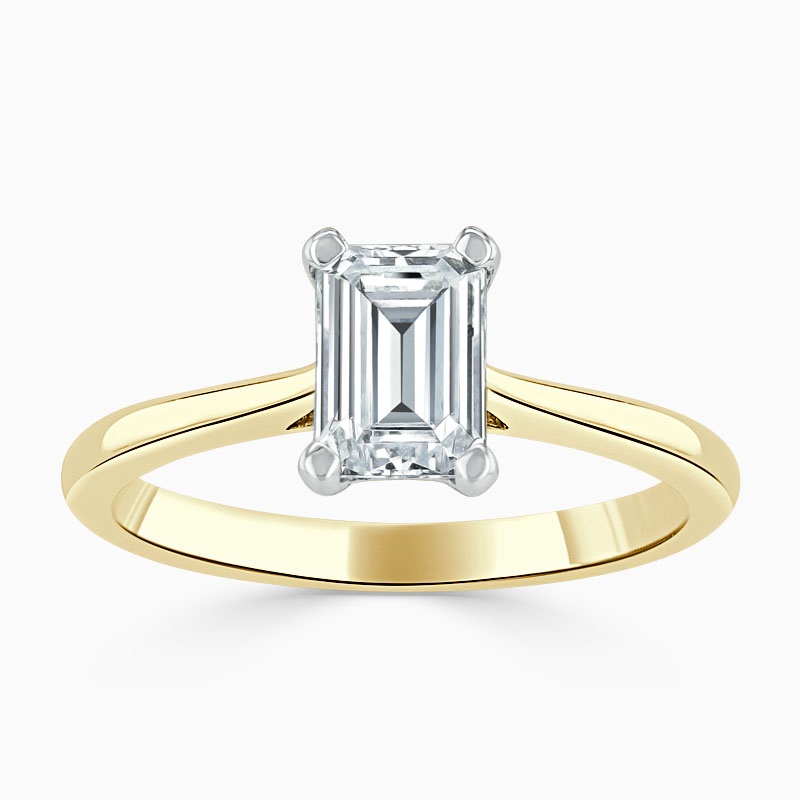 If you're looking for an emerald cut engagement ring of your own, we have a stunning selection to choose from. Perhaps you already have a ring on your finger and are searching for the perfect wedding ring? If so, be sure to get in touch – we have expert jewellers in Manchester and engagement rings in London.