Laced with legacy, dripping in diamonds, and wrapped in stories that will go down in history, royal engagement rings are remarkable. Whether they were designed by the court jeweller, or a luxury royal designer, or they were inherited from another royal family member, the world is inspired by these timeless designs, which are usually worth a staggering sum of money.
However, while some engagement rings capture the limelight, others take a more subtle approach. Unlike many of the royal family rings which feature precious gemstones and diamonds up to 12ct, both Princess Anne and daughter, Zara Tindall opted for low-key engagement rings, that shimmer in their own unique way.
With everybody talking about Mike Tindall and his new reality TV show 'Grand Slammers', fine jewellery and engagement ring specialists at Steven Stone have taken a look at the engagement ring that he proposed to Zara with, revealing everything you need to know – including how it reflects her active lifestyle.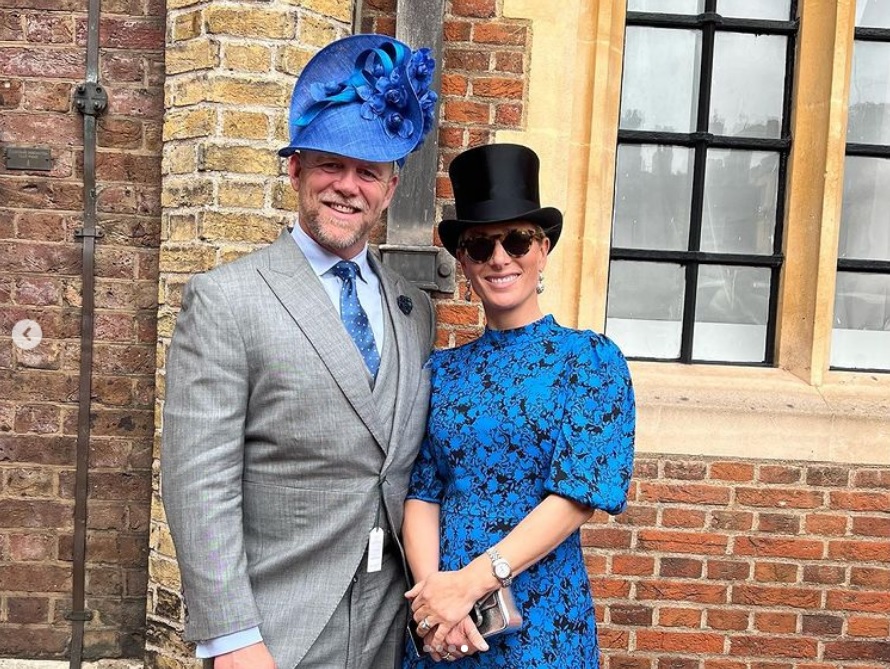 How did Mike and Zara meet?
Mike met Zara during the Rugby World Cup back in 2003 – the same one that England won. They were reportedly introduced by Zara's cousin, Prince Harry.
The couple wed in a stunning ceremony held in Canongate Kirk, Edinburgh on 30th July 2011 and have since welcomed three children together – two daughters and a son.
About Zara's Engagement Ring
When Mike Tindall proposed to Zara, he chose a four-claw split shoulder design with several pavé set diamonds, complete with a single solitaire diamond in the centre. 
A lot of thought went into Zara's engagement ring design, with Mike taking into consideration his future wife's sporting career – it's thought that the ring deliberately has a low profile setting, allowing Zara to still be able to wear it while competing in equestrian events.
The ring combines a traditional style with a twist of modern design. The classic round diamond looks to be around 1.5ct, giving the ring an estimated value of around £15,000. However, considering it's worn by the granddaughter of the Queen, it comes with a legacy which makes it priceless.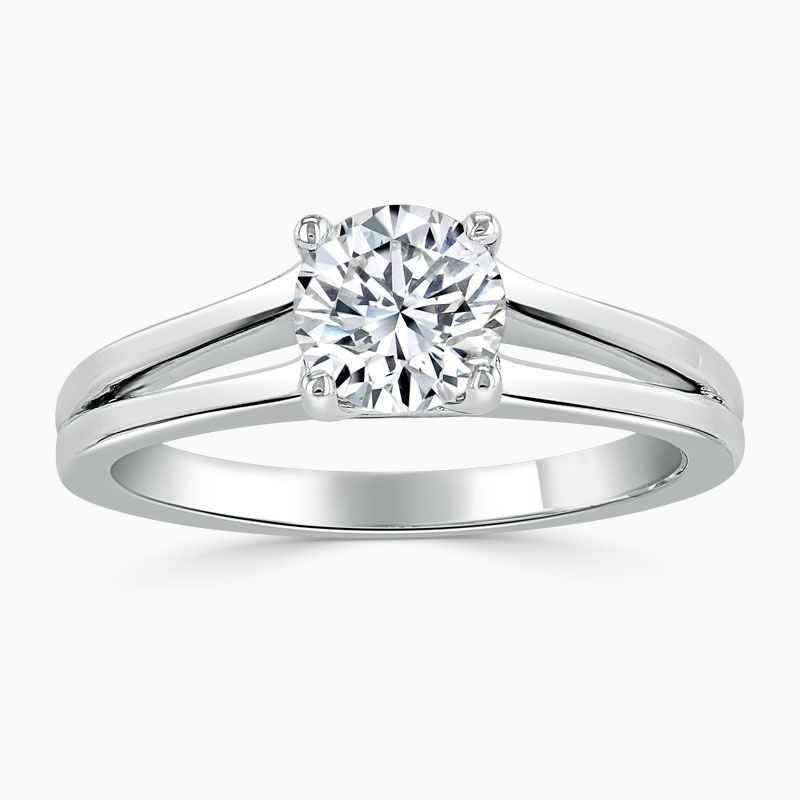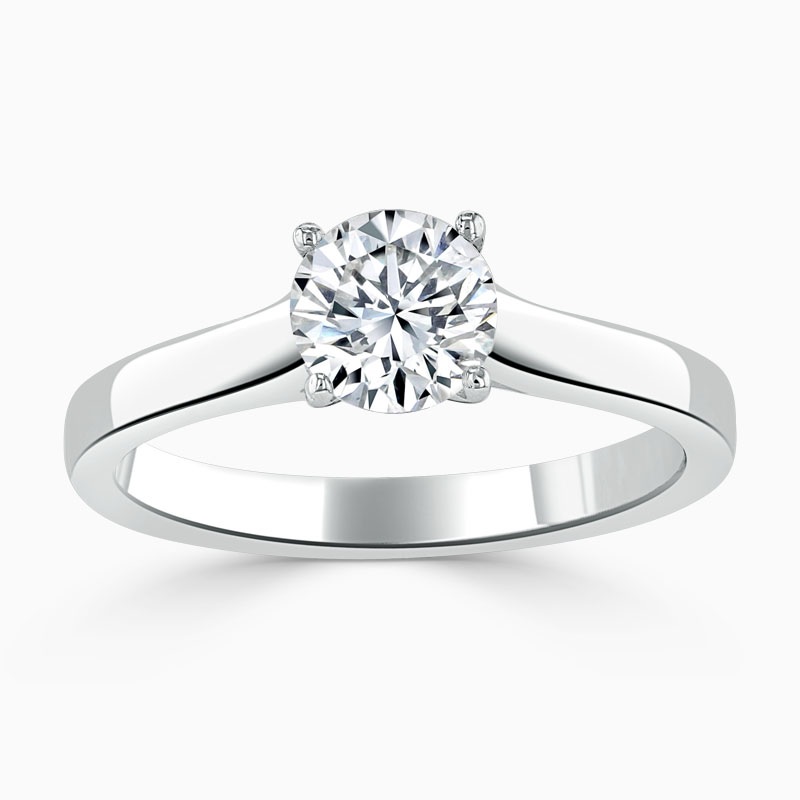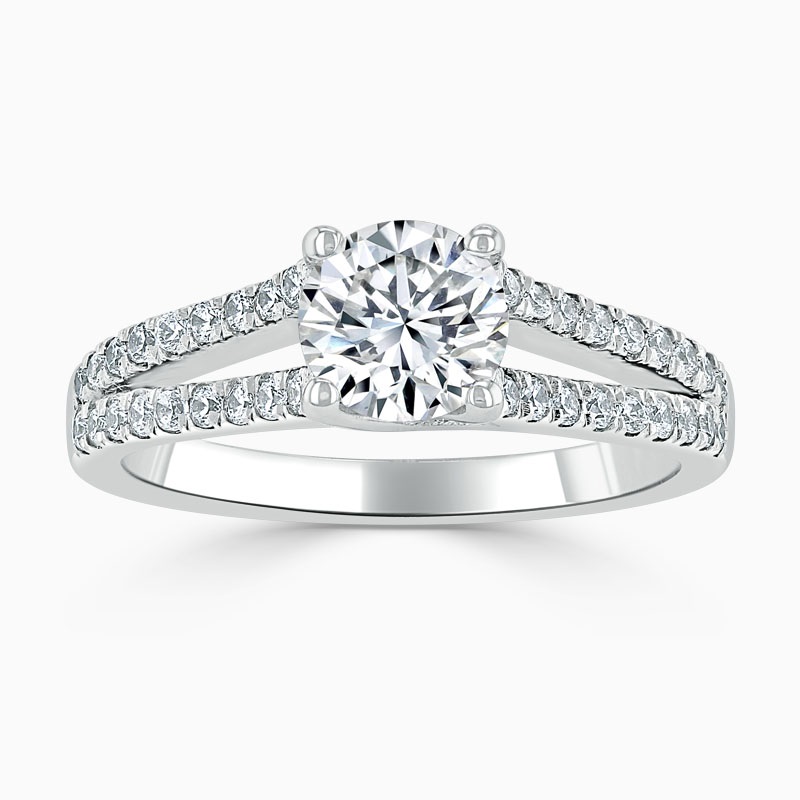 How does it compare to Princess Anne's engagement ring?
Two of the most understated royal engagement rings belong to Zara and Princess Anne.
Comparing the two, our engagement ring specialist Maxwell Stone commented: "While the two rings both have different designs and feature different stones, they do have one thing in common. Both of the rings are notably understated in comparison to many other famous engagement rings, allowing the royals to wear them on a day to day basis.
They feature smaller stones, especially in comparison to Kate Middleton's 12ct Ceylon sapphire, which is worth around a staggering £390,000."
If you're looking for a solitaire engagement ring like Zara Tindall's, or perhaps you'd prefer a sapphire engagement ring like Princess Anne's, be sure to take a look at our full collection of ready to wear and bespoke designs.
---
Follow us on our socials
Pop over to our social platforms to keep up to date with Steven Stone's latest jewellery content and news.