The Royal Family have long been known for their vast collection of valuable jewellery, with a lot of their pieces holding great sentimental value – having been passed through generations.
To celebrate Meghan's Markle's 41st birthday, fine jewellery and engagement ring experts at Steven Stone have had a look into her gorgeous collection to see which pieces she's likely to pass on to hers and Prince Harry's daughter, Lilibet – including some pieces that belonged to Meghan's late mother in law, Princess Diana.
Leading Diamond Expert, Maxwell Stone commented: "From age-old diamonds to up-and-coming designers, Meghan Markle has more than an eye for jewellery. From the Carter Stud Earrings that she wore at her wedding and Archie's christening, to Princess Diana's Asprey Aquamarine ring, a large number of her pieces have sentimentality attached to them, making it highly likely that Lilibet will inherit them in the future."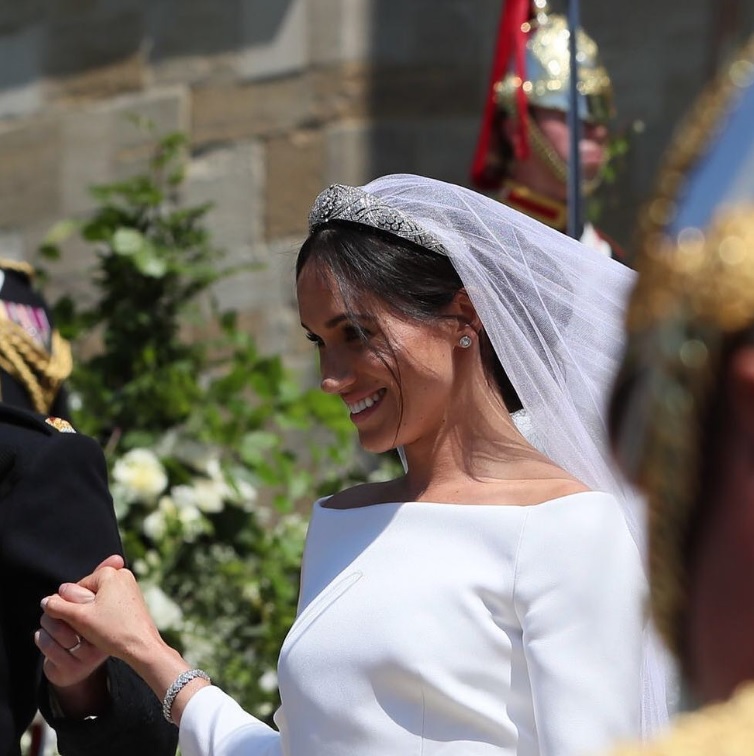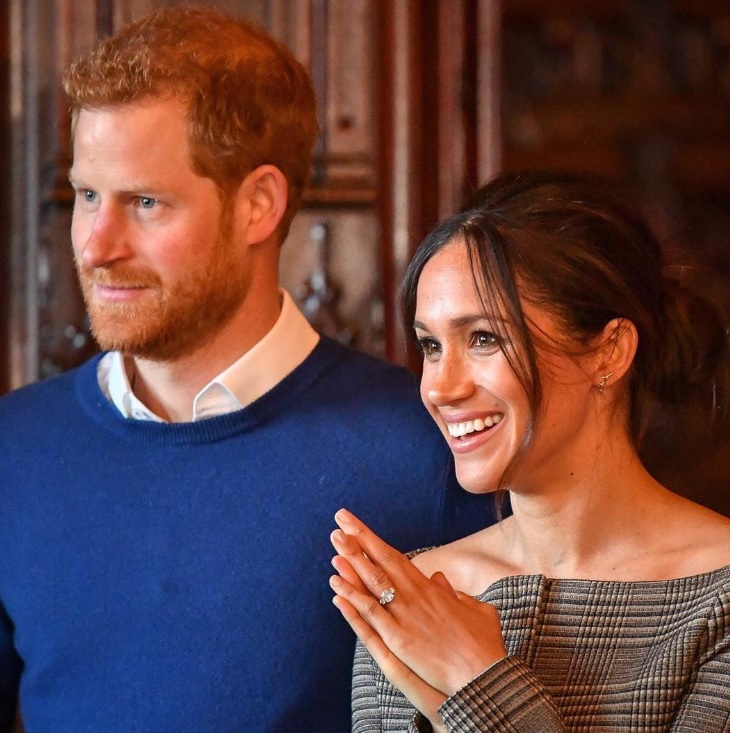 The Cartier Bracelet
On Meghan's wedding day, she added an extra touch of glamour to her chic and sophisticated dress with a Reflection de Cartier diamond bracelet.
Maxwell Stone said: "Worth £150,000, Meghan's stunning bracelet is composed of 18K white gold, set with 104 brilliant-cut diamonds totalling 4.50 carats, and 52 baguette-cut diamonds totalling 5.61 carats. Worn by Meghan on her wedding day, this would be a heart-warming piece for Lilbet to inherit that she could possibly pair with her own wedding dress in the future."
The Asprey Aquamarine ring
Featuring an emerald cut aquamarine flanked by small solitaire diamonds, the eye-catching aquamarine was given to Princess Diana by her friend, Lucia Flecha de Lima, and created into a ring by Asprey in 1996.
While many people claim the aquamarine ring was commissioned as a replacement for Diana's sapphire engagement ring after their divorce in 1997, it was only worn on two occasions before her tragic death.
The first appearance of the ring came when Diana, attended the Victor Chang Cardiac Research Institute Fund raising Dinner in Sydney, in October 1996, a few months after the couple's divorce. She paired the ring with a coordinating pearl bracelet, featuring a huge aquamarine clasp.
The ring, set on a 24 carat yellow gold band, was passed down to Prince Harry who gave it to Meghan Markle to wear for the couple's wedding reception – meaning that the sentimental piece is likely to be inherited by Lilibet one day.
Maxwell Stone added: "Aquamarine is one of the most visually beautiful gemstones. With an enchanting pale blue colour, the ring was a perfect addition to Meghan's wedding day outfit.
"Having been passed down to Meghan Markle from Harry, it's interesting to know that the Aquamarine's light blue colour symbolises feelings of sympathy, trust, and friendship. This would make it a sentimental addition to Lilibet's future jewellery collection.
"While the ring is no doubt priceless, if it were available to buy, it would be worth around £75,000 to £85,000."
Gold Cuff Bangle
When Meghan Markle and Prince Harry stepped out in the states earlier this year to accept the President's award at the prestigious NAACP Image Awards, Meghan was wearing a gold cuff bangle that once belonged to Princess Diana.
Maxwell Stone commented: "Worth £25,000, the bracelet features two large royal blue cabochon sapphires, that look to be around 5ct each. The stones are embellished with small diamonds on a yellow gold cuff. This bracelet likely has a high price tag, thanks to the size of the stones it features.
This wasn't the first time Meghan had been seen in the elegant bracelet – she first wore it during her royal tour of Australia with Prince Harry in 2018, so it's highly likely that it will be passed down to Lilbet one day."
Engagement Ring
In many years to come, Lilibet is likely to inherit both her mother's engagement ring and wedding band.
When Prince Harry proposed in 2017, he presented Meghan with a beautiful three stone engagement ring, featuring diamonds from Princess Diana's jewellery collection. Over 18 months later, Harry surprised Meghan with some alterations to the ring, replacing the yellow gold band with a delicate diamond pave band instead.
Prince Harry custom designed the ring which includes a centre cushion cut diamond, sourced from Botswana – a place that holds a special place in the couple's hearts. Botswana diamond mining has contributed to transforming Botswana into one of Africa's most prosperous countries, and Botswana diamond mines are dedicated to minimizing their environmental footprint.
Worth £120,000, our experts estimate this 3 to 4 carat stone to be extremely high quality with incredible colour and clarity, flawless to the naked eye. The two round diamonds supporting the centre stone are from Princess Diana's jewellery collection are around 0.5 to 0.75 carats each.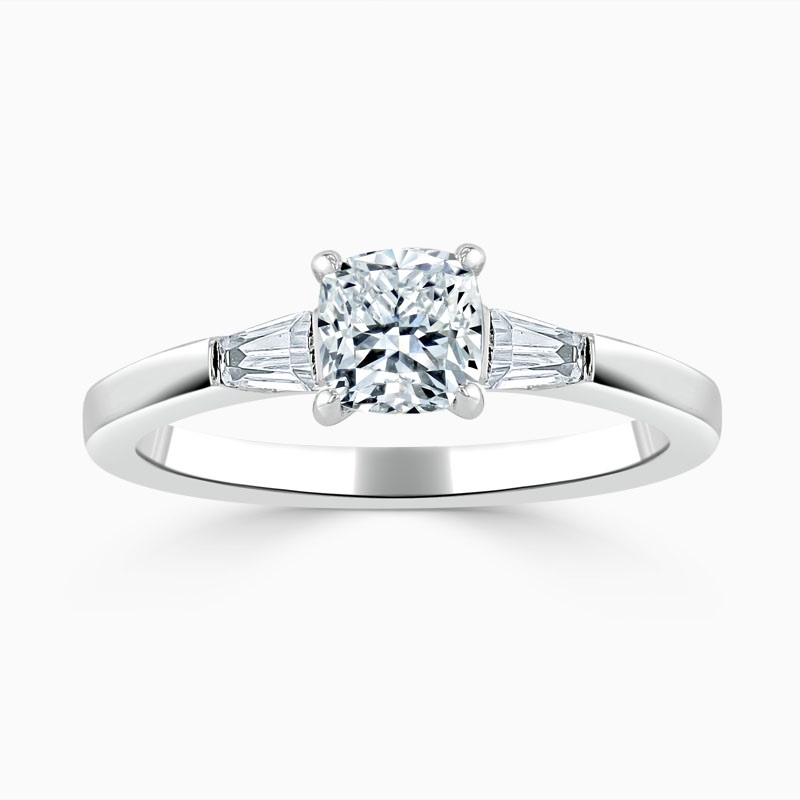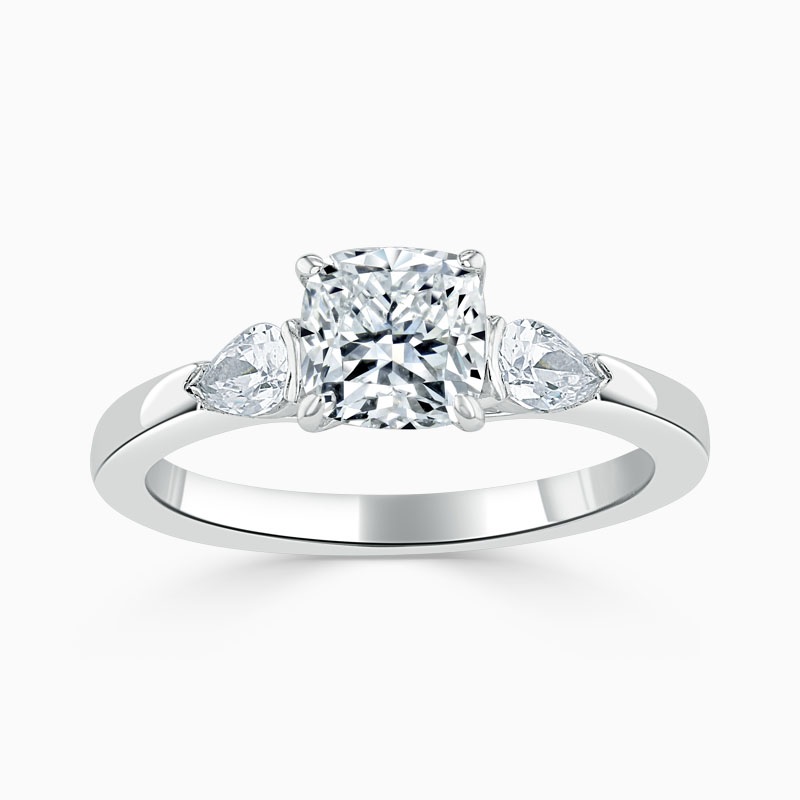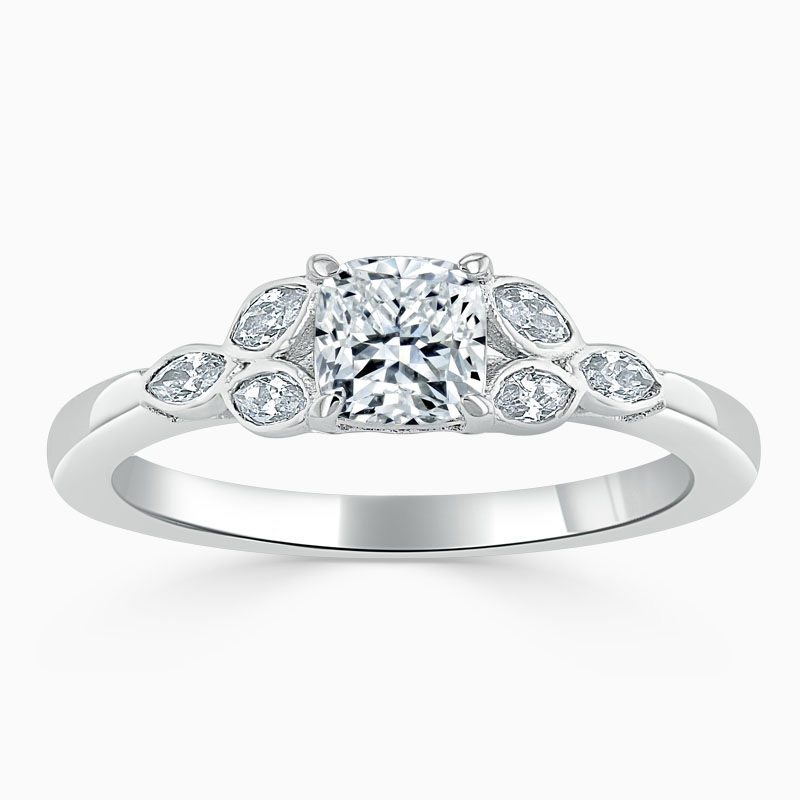 Wedding Band
The wedding band Harry gave to Meghan was made of Welsh gold gifted by Queen Elizabeth. Worth £10,000, it was made from the same nugget of gold that was used to make her ring, along with the Duchess of Cambridge's.
Prince Harry's wedding band is crafted in platinum and has a textured surface. Both rings were made by Cleave & Company, the same jeweler who created Meghan's three-stone diamond engagement ring.
Cartier Tank Française Watch
Diana was a lover of watches. When her marriage to Prince Charles began to unravel, she stopped wearing the Patek Philippe gold watch that Prince Charles had given to her on her 20th birthday. In its place, she frequently wore a classic Cartier Tank Louis on a black alligator strap, which was a gift from her father, Earl Edward John Spencer on her 21st birthday.
The Cartier Tank Louis wasn't the only Tank watch that Princess Diana owned. On more formal occasions, she wore a gold Cartier Tank Française watch. Diana was spotted with the classic timepiece during a number of events – including a visit to London's Shri Swaminarayan Mandir Hindu Temple in 1997 and an engagement at the British Lung Foundation that same year.
Pince Harry gifted his Mother's elegant watch to Meghan, who also appears to place significance on it – in 2021, she wore it in a rare portrait of the couple that was released ahead of the couples episode of 'Time100 Talks'.
Worth £17,800 ($23,000) at the time, the watch is now likely worth a lot more given its history.
An heirloom watch is a physical connection with the past and a memento of a loved one, so it seems incredibly fitting that Lilitbet may own a watch worn by her Mother and late Grandmother one day.
Cartier Stud Earrings
Meghan's earrings were her 'something new' and she didn't hold back when it came to making a statement, with a pair of £3,500 diamond and white gold Galanterie de Cartier studs that she debuted during an Invictus Games reception in London in April 2018.
Since her wedding, the most notable time that Meghan's been seen sporting the sparklers is at her son Archie's christening, adding further sentimental value to the precious jewels.
If you're inspired by Meghan Markle's jewellery choices, why not take a look at our collection of necklaces, rings, and bracelets in a range of beautiful precious gemstones? We also have an extensive range of engagement and wedding rings.