Traditionally, in Sweden they do not exchange elegant engagement rings; instead, they frequently trade modest gold bands during the engagement, keeping the more glitzy ring for the bride on the wedding day.
Within the royal family, Crown Princess Victoria's aunt Princess Birgitta got engaged to Prince Johann Georg of Hohenzollern in 1960 with a gold band, while her brother and Victoria's father King Carl XVI Gustaf followed suit in 1976.
However, in more recent years, the tradition has been broken, with three of our favourite princesses opting for more modern rings which feature some impressive diamonds.
To find out more, Steven Stone's leading jewellery experts took a close look at the engagement rings in the Swedish royal family to see which ladies have created a new trend of engagement rings.
Princess Sofia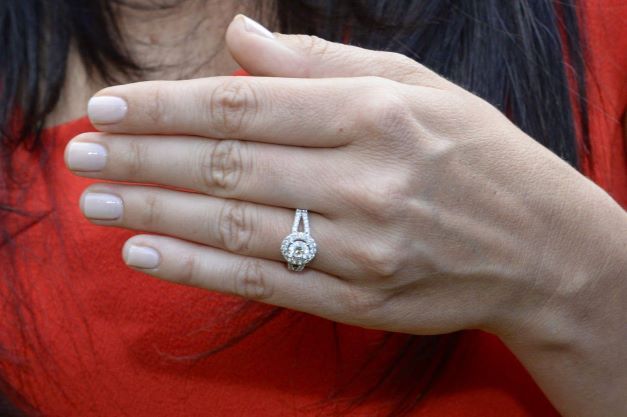 In 2014, Prince Carl Phillip proposed to model Sofia Hellqvist with a round diamond surrounded by a ring of smaller diamonds set on a pavé band. Following their wedding, Princess Sofia now pairs the engagement ring with a diamond-encrusted wedding band.
According to reports, Prince Carl Philip worked on the design with court jeweller W.A. Bolin, which is remarkable given how simple and common the design is. The same high-end jewellery company also created a ring for Princess Victoria.
Sofia wore her engagement ring and a pair of bracelets for her first appearance at Sweden's parliament's annual opening session, the Riksdag.
On June 13, 2015, Prince Carl Philip Sofia Hellqvist in a beautiful ceremony at the royal church in Stockholm, with horse-drawn carriages and exquisite royal guests. However, instead of presents, they have asked that well-wishers make a charity donation to the Prince Couple's Foundation.
The foundation was established specifically for the wedding to promote and support care and education. She, like most members of the royal family, donates to a variety of charities. She even co-founded Project Playground in 2010, which strives to help underprivileged children in Africa.
Crown Princess Victoria
Crown Princess Victoria got engaged to her personal trainer Daniel Westling on 24 February 2009, proudly showing off her white gold ring with a round diamond solitaire.
A year later on June 19, 2010, Daniel and Victoria tied the knot in Stockholm, with the eyes of millions of royal spectators upon them.
This year will mark their 12th wedding anniversary, and Victoria is still seemingly in love with her engagement ring – as she is barely seen without it. Paired with her wedding band, she usually wears the two rings together like a marriage made it heaven.
It's believed that the engagement ring was designed by Bolin, the official court jewellers of King Carl XVI Gustaf.
Princess Madeleine
On October 25, 2012, the Swedish Royal Court announced Princess Madeleine's engagement with the British-born American financier Christopher O'Neill.
Madeleine was given a stunning Asscher-cut diamond ring when she got engaged to Christopher in 2013.
The four-carat stone is paired with a delicate pavé band, representing a modern, minimalist style. The sleek Asscher-cut sits in a relatively simple setting and she wears it between two skinny pave diamond bands.
If you're looking for an engagement ring, why not get some inspiration from our ready to wear collection?