We all loved Kim Kardashian's custom designed, 20.5-carat, emerald cut diamond engagement ring, but now, as she's set to divorce her husband Kanye West, we can't help but wonder how much that show stopping ring is actually worth.
While things didn't end well for the celebrity pair, their iconic relationship kicked off with bags of romance. In a bid to commit his love for Kim, Hit-maker Kanye hired out AT&T Park stadium in San Francisco to pop the question.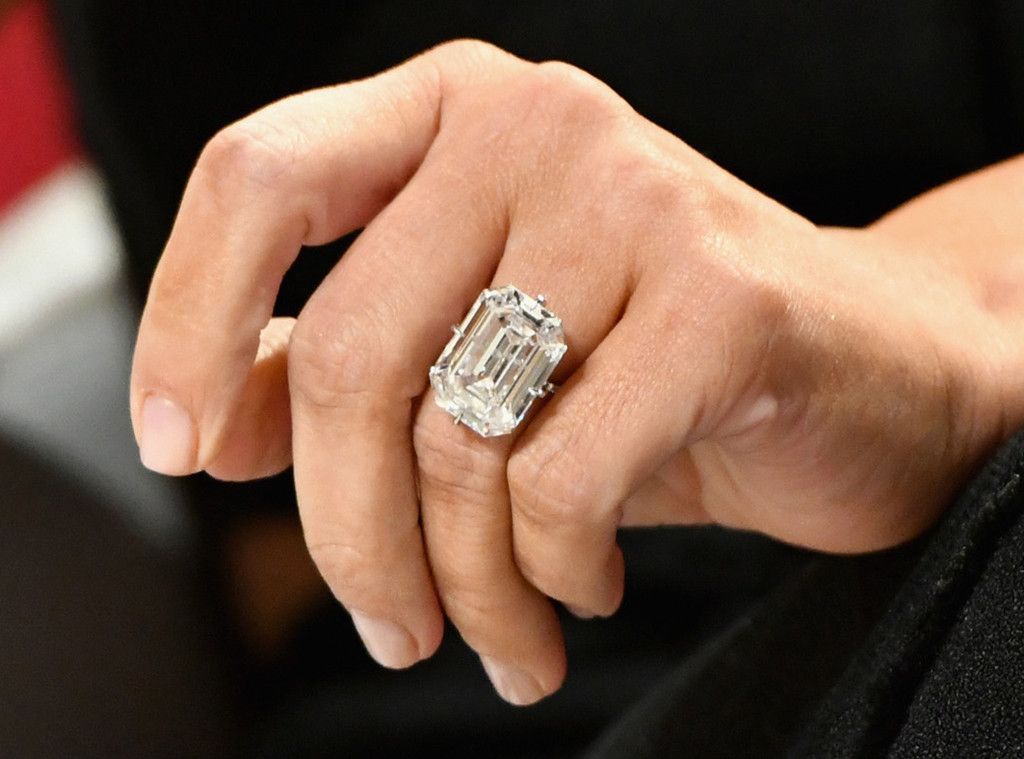 When Kanye West proposed to Kim Kardashian back in 2013, it was in true Yeezy style: with a 15-carat ring worth between $2.5 and $3 million.
The cushion-cut diamond, set on a pavé band, was a Lorraine Schwartz original. However, shortly after the engagement, Kanye decided that his wife just had to have a second engagement ring.
In 2016, he commissioned Schwartz to create another, even more impressive jewel for Kardashian, this time a 20-carat diamond with an emerald cut that was worth an estimated $4.5 million. Sadly, the ring was sadly stolen just weeks later when Kardashian was robbed at gunpoint during Paris Fashion Week in October 2016.
Speaking to the Associated Press, Johanna Primevert, a spokeswoman for the Paris police department, said "It was really the celebrity who was targeted, with possessions that had been seen and noticed via social media, and it was these goods that the attackers targeted."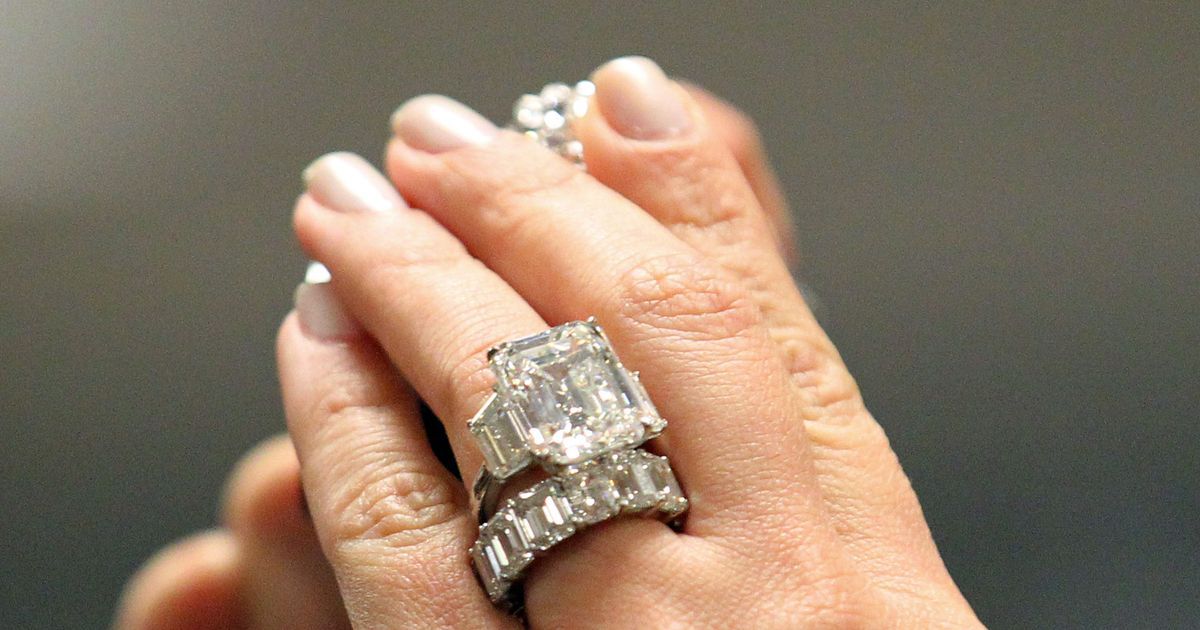 "I truly don't know if I'd ever feel comfortable, I truly don't know if I'd ever wear real jewellery again," Kim was quoted saying in the months following the robbery.
However, she was spotted in September of 2018 wearing what looked to be another diamond engagement ring. Although it hasn't been confirmed as to what carat the ring is made from, there is reason enough to believe the pair got another one made.