Planning your wedding menu initially sounds like a lot of fun, but it can actually be one of the most stressful parts of wedding planning.
There's a lot to consider. After all, you're likely catering to a roomful of people with very different tastes.
Engagement and wedding ring experts at Steven Stone have put together an essential guide to planning your wedding menu – from setting a budget, to catering for EVERYONE.
Set a budget
Couples spend a fortune on their wedding – starting with the engagement rings, the wedding attire, venue decorations to honeymoon. Decide how much you are willing to spend on the wedding menu and if 3 meal options per guest are really necessary. Depending on the number of guests and the venue, some reception options would be cheaper than others. For instance, hotels are likely to charge slightly less for buffets, as hotels and huge restaurants keep more food in stock and the remaining food can be served after the reception.
This does not apply to caterers coming to your venue, especially with a large number of guests. In this case, the caterer would need to prepare a larger amount of food, transport it and provide more staff for larger weddings. To adequately calculate the cost of your reception and make the most of your consultation with the caterer, make sure you know the number of guests, have a certain budget and have an idea of what food you would like to be served.
Match the menu to the wedding venue
If the wedding reception takes place in a ballroom or restaurant, the perfect option is sit-down dinner as guests will be eating not dancing. This is suitable for plenty of guests as it's easier to plan how much food to order and there will be no queues for food
Couples are often advised to cut wedding catering prices by opting for a buffet rather than seated dining. Buffets may be cheaper but they do come with their cons – they need staffing and will likely require extra food as if guests are serving themselves, they're likely to help themselves to a generous portion.
Another option is food truck catering, which is particularly popular for outdoor weddings, where a traditional kitchen isn't available. Though a unique experience, the biggest con of food truck catering is that they tend to be associated with long queues – though for every problem, there's a solution and you can get around this by limiting the menu.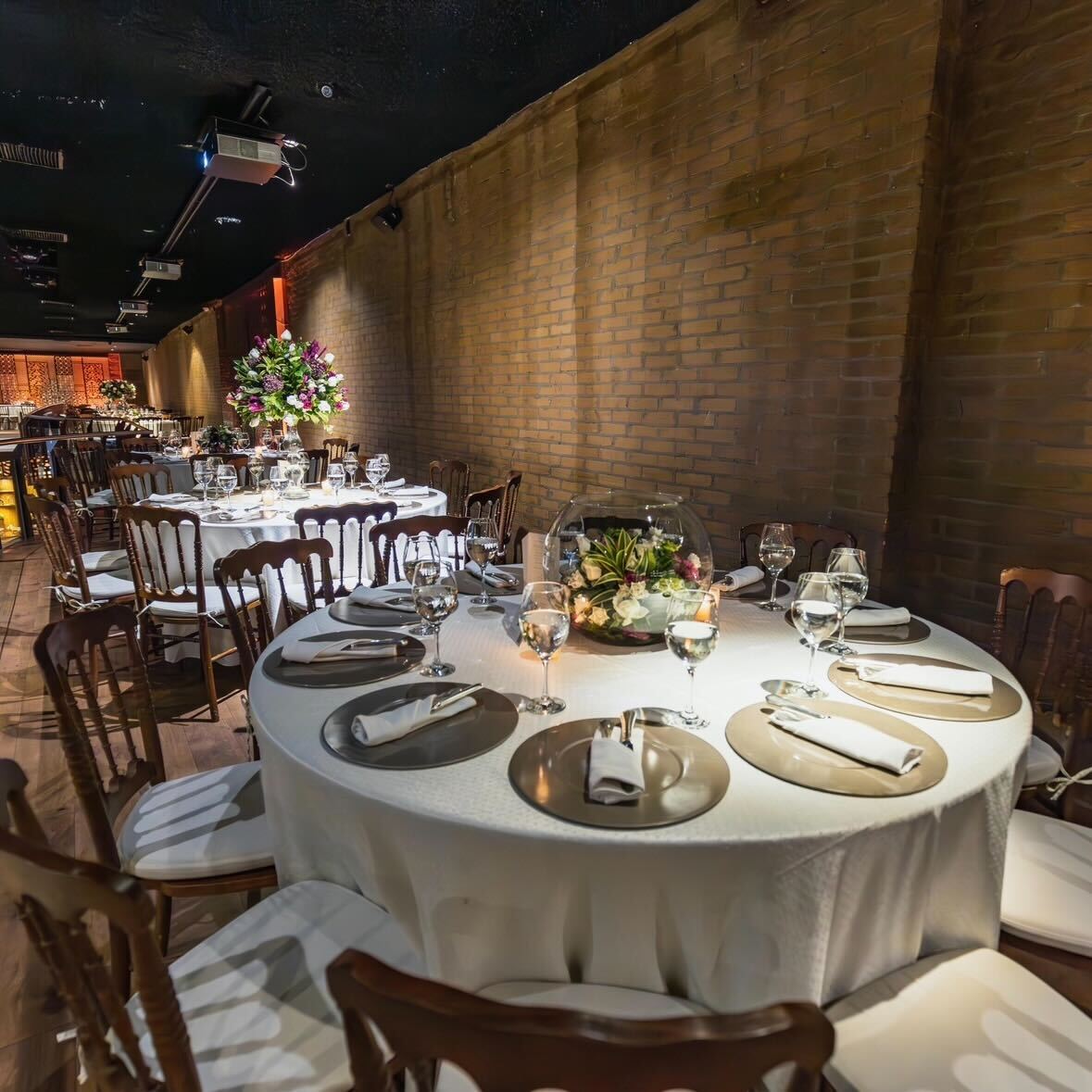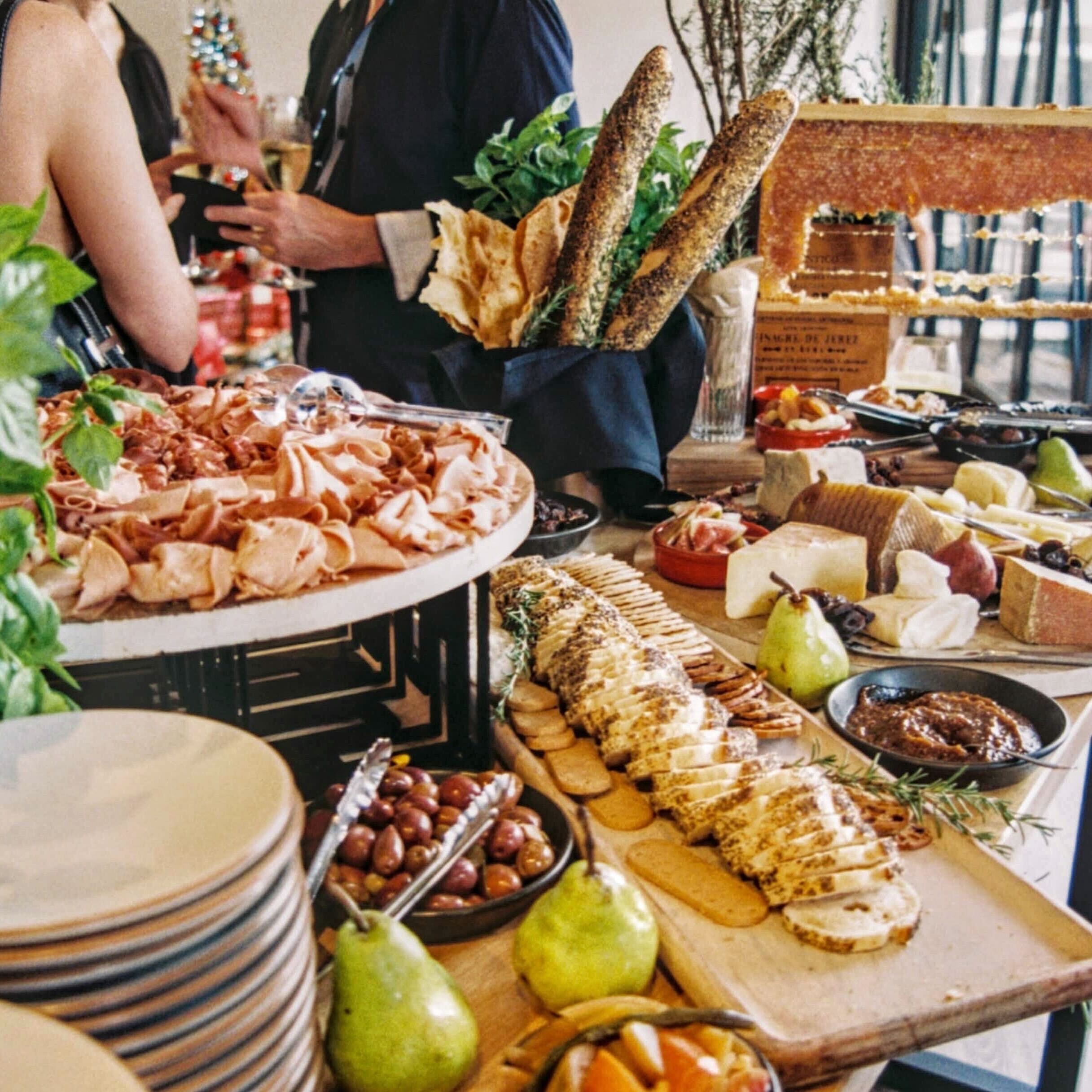 Add a personal touch
Add a personal touch to your wedding food by choosing yours and your partners favourite foods or paying homage to your culture.
You can also share the responsibility by asking your families for ideas – there may even be a family recipe that you can incorporate into your menu.
Don't take risks
Avoid foods which may cause food poisoning or inconvenience to your guests. Extremely spicy or exotic foods may not be suitable for some of your guests.
If you want to serve something nontraditional, it might be worth providing alternative options for your guests.
Ideally, you would ask your guests in advance and order exactly what they want – this is obviously A LOT easier for smaller weddings.
Don't forget: simple food never goes out of style!
Be realistic about timing
It's important to be thoughtful and courteous of your guests when it comes to figuring out the scheduling of your day.
There's a lot of waiting around at a wedding – especially if you're not a member of the bridal party – and it's very easy for guests to become hangry. This doesn't necessarily mean that you're limited to when you have your main meal though, and you can keep your guests happy with canopies throughout the day.
You also need to consider that if you are keen to have a sit down meal late in the evening, it's likely that the servers are going to have to avoid a packed dancefloor.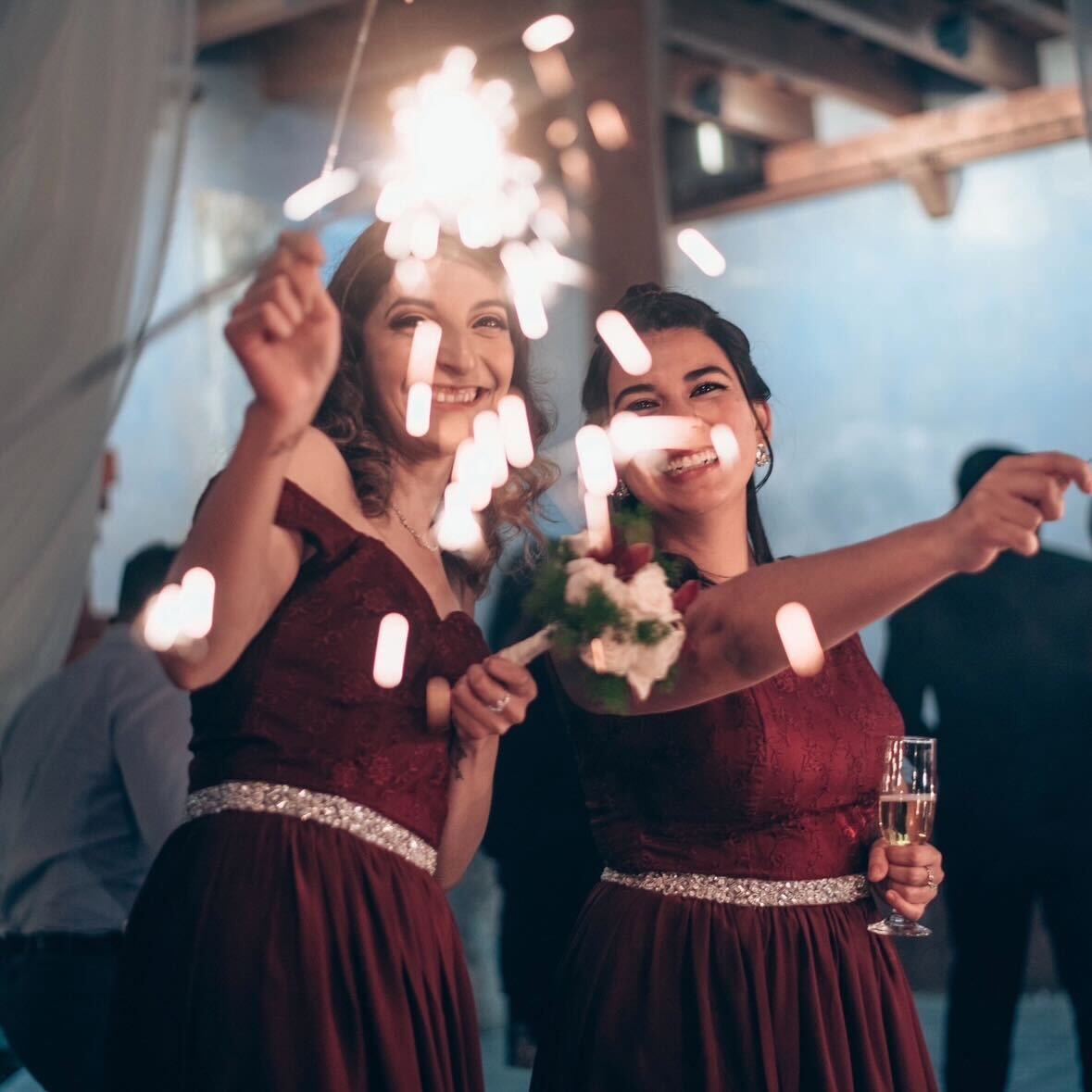 Provide Alternatives
You should view your wedding food as a gift to your guests, to thank them for taking the time to come and celebrate you and your partners big day. Thus, it's important that you balance pleasing your guests with catering to your own tastes – this means catering for EVERYONE.
Most couples provide 3 meal choices for their guests: beef or pork; chicken or seafood and vegan and vegetarian. Some meats might be unsuitable for guests of certain religions.
Along with your wedding invitations, you can provide your guests with menu inserts, which also gives them the opportunity to inform you of any allergies.
If you're looking for an engagement ring or wedding ring and would like to browse for inspiration, take a look at our ready to wear collection or chat to one of our team for bespoke creations. We have showrooms in Manchester, Cheshire and London.
---
Follow us on our socials
Pop over to our social platforms to keep up to date with Steven Stone's latest jewellery content and news.