From twinkling fairy lights to hot chocolate around the fire, Christmas is by far the most magical time of the year. It's also notoriously known for being one of the most popular times of the year for proposals.
There's a reason that there are so many Christmas movies about true love – it's an incredibly romantic season, but is it really the best time to propose?
Engagement ring experts at Steven Stone recently conducted a survey to find out when, where and how UK couples are getting engaged – finding that 34.5% of people get engaged at Christmas or on New Year's Eve.
We've compiled a list of the pros and cons of getting down on one knee under the mistletoe…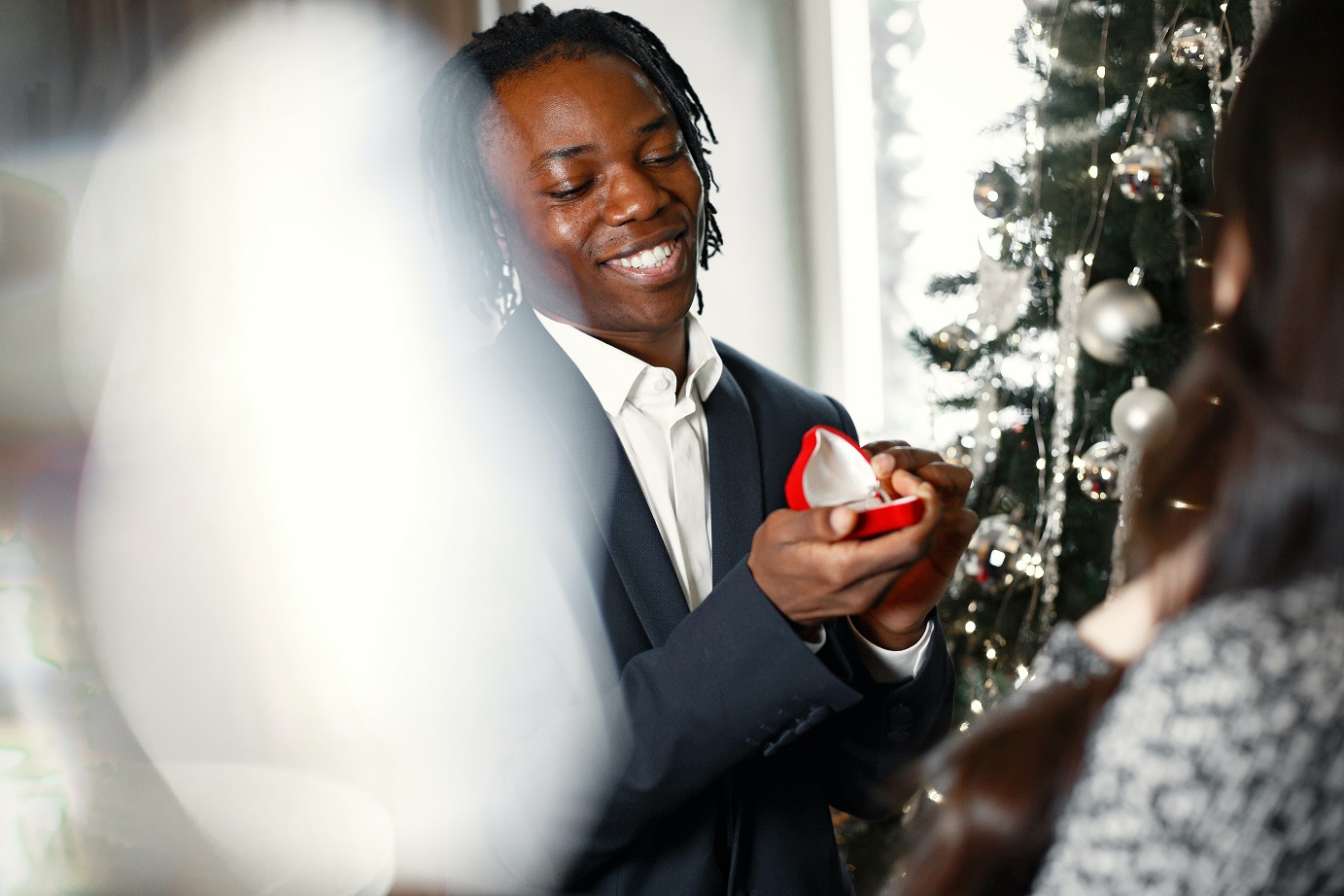 Pros
Special Day: If you were contemplating proposing on Christmas Day, then a huge pro is that it's already a special day. An ideal setting already, it'll require minimal planning from yourself.
Surrounded by family and friends: Life's busy and it's not often that the majority of your friends are all in one place – Christmas proposals take advantage of this. What could be better than sharing your special moment with your loved ones?
Props Props Props: Christmas is one of the rare occasions that people don't think twice if you're dressed up – whether you're wearing a whacky Christmas jumper or a full Father Christmas suit.
It's not just additional outfits that a Christmas proposal can benefit from either, there are Christmas trees and decorations that offer all sorts of creative proposal ideas – for example, why not hang the ring on the tree or even inside a clear Christmas bauble?


Christmas Leave: A huge positive of proposing over the Christmas period is that the majority of people have booked time off work, allowing for a couple of days to celebrate before returning back to each other's normal lives.
Gift: What better gift is there than a sparkling engagement ring!?
Cons
Special Day: This one falls under both Pros and Cons – though it being a special day makes it an ideal setting, it's a special day for everybody, which could detract from your significant news.
Holiday Stress: When we think about Christmas, we think about the magical aspects of it – the food, drinks aplenty, spending time with loved ones and presents – but we don't think about the stress that comes with it! If you're going to be stuck cooking in a cramped kitchen together all day, then maybe rethink that proposal.
The Future: You're basically eclipsing an already huge event, so it's worth thinking about how you'll top it next year? What about the year after that? And so on?

The Wrong Answer: It seems morbid to even consider, but in the event that your partner doesn't give you the answer that you're hoping for, future Christmas' will have a sour taste to them.
Expensive: The Holiday season is expensive as it is, without having the expense of an engagement ring to consider.
Gift: This is another one that fits both categories as just because you consider the engagement ring to be your partners Christmas present, they may not.

If you're looking for an engagement ring or wedding ring, have a browse of our ready to wear collection or chat to one of our team for bespoke creations. Why not take a look at our full jewellery collection? We have showrooms in Manchester, not to mention a wide range of engagement rings in London.
---
Want to stay up to date?
Follow us at @StevenStoneUK to keep up to date on the latest news and events.