With so many mass-produced engagement rings on the market, there's nothing more special than presenting someone with a ring that can't be found or seen on anyone else's finger. Bespoke engagement rings are more meaningful than ready-made rings because they offer you the opportunity for personalised expression.
Choosing components and building your ring from the ground up gives you the chance to say more and put more thought into one of the biggest occasions of your life – asking your significant other to spend their life with you.
There are many reasons why more people are choosing to go for a custom engagement ring instead of one that's ready-made, and most of these reasons can be traced back to the symbolic and sentimental value that uniqueness represents.
Engagement ring experts at Steven Stone have put together some of the top reasons that bespoke and unique engagement rings are the perfect choice.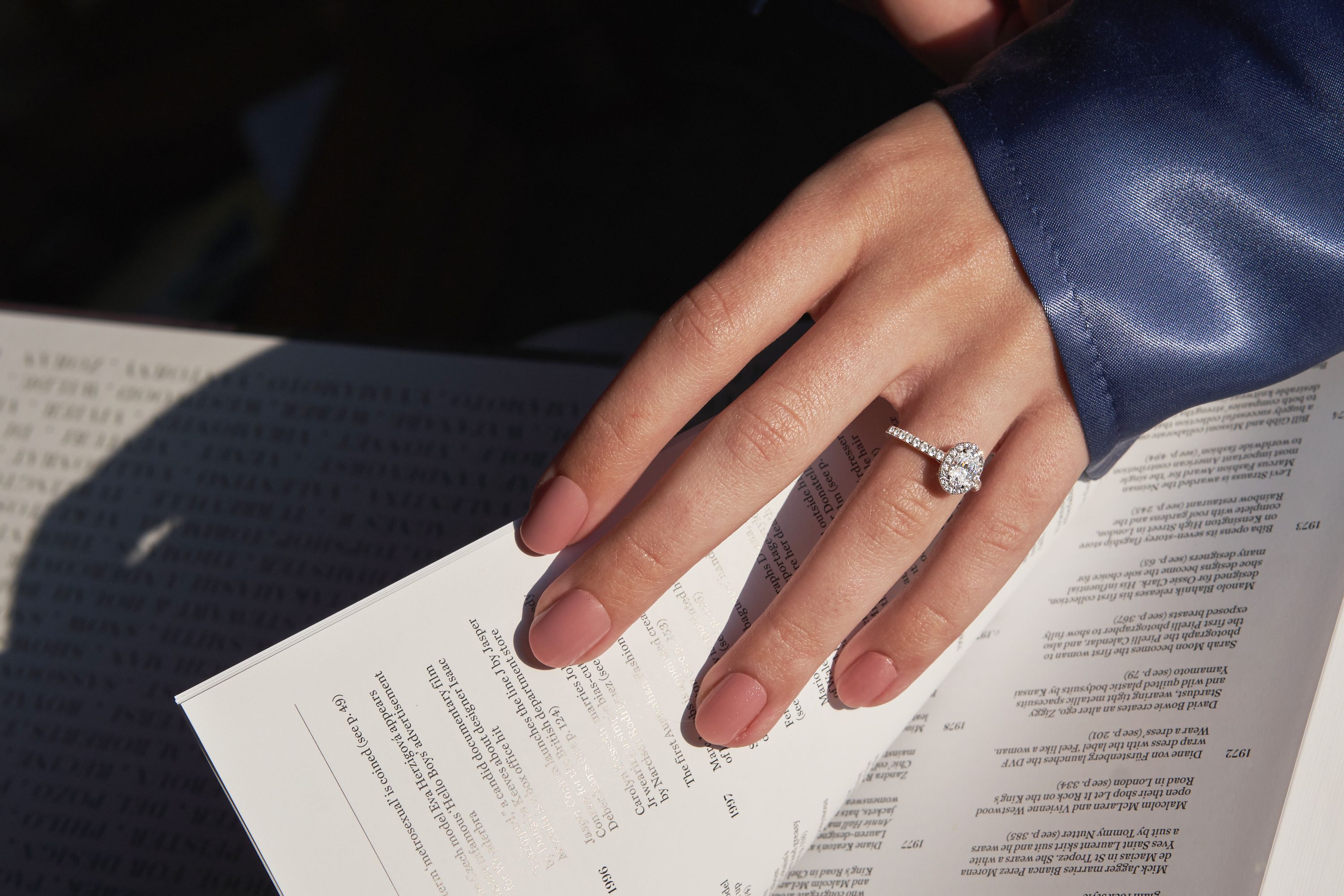 You'll know where the materials come from
An engagement ring is made of precious metals and stones that don't only require a noteworthy investment on your part but have also come a long way.
Knowing where each diamond was mined, whether it was done ethically, and being able to choose stones that are GIA certified is one of the advantages of being a part of and having a say in your bespoke engagement ring.
Nothing detracts from the significance of an engagement ring more than finding out the stone or metal was acquired unethically or at the expense of other people.
Unique engagement rings are romantic
No two relationships are the same, so we don't see why any two engagement rings should be.
There's no better way to highlight the uniqueness of your relationship than with a one-of-a-kind ring. It expresses your recognition of the individuality of the person you love and the unique nature of the bond you share. There is nothing more refreshing, or romantic, than that.
Having the chance to choose every element of the ring, from the setting to the stone, also means that you can tailor it exactly how you want to, creating a piece of jewellery that's perfect for your partner.
Turn inherited jewellery into a custom engagement ring
An inherited piece of jewellery tends to hold sentimental value with its owner, but it might not look, feel, or fit quite right.
Remodelling an older piece of jewellery to change its features, however subtly or substantially, lets you choose and preserve the parts you value most about it, while adjusting it to better suit its new purpose.
If this sounds daunting, there's nothing to worry about. Making bespoke diamond jewellery is what we do, and we do it well. We have a team of expert jewellers who will help you through the process and make sure that the engagement ring you present to your life partner is exactly what they wanted. If you have any questions, please contact us for any further information.
---
Want to stay up to date?
Follow us at @StevenStoneUK to keep up to date on the latest news and events.