Did you know that around 2.2 million books are published every year?
The importance of books in our life cannot be undermined – not only do they broaden our horizons, but they act as doorways to connecting us with the world around us.
Though the fiction canon is so vast that you can easily get lost in it, there are some classics that have made it onto bookshelves all over the world.
Fine jewellery experts at Steven Stone have created a selection of jewellery that pays tribute to some of the most influential books ever written.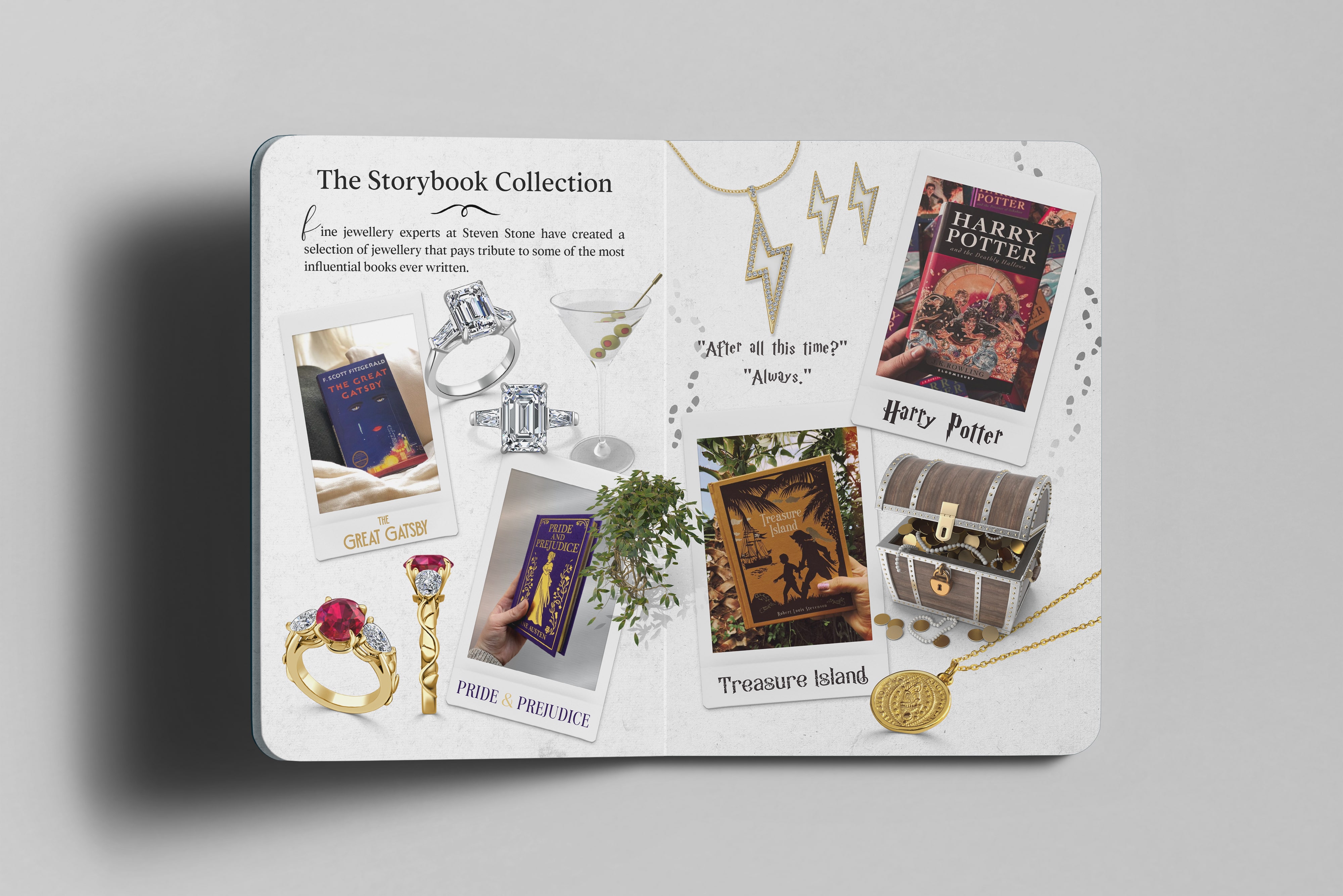 The Great Gatsby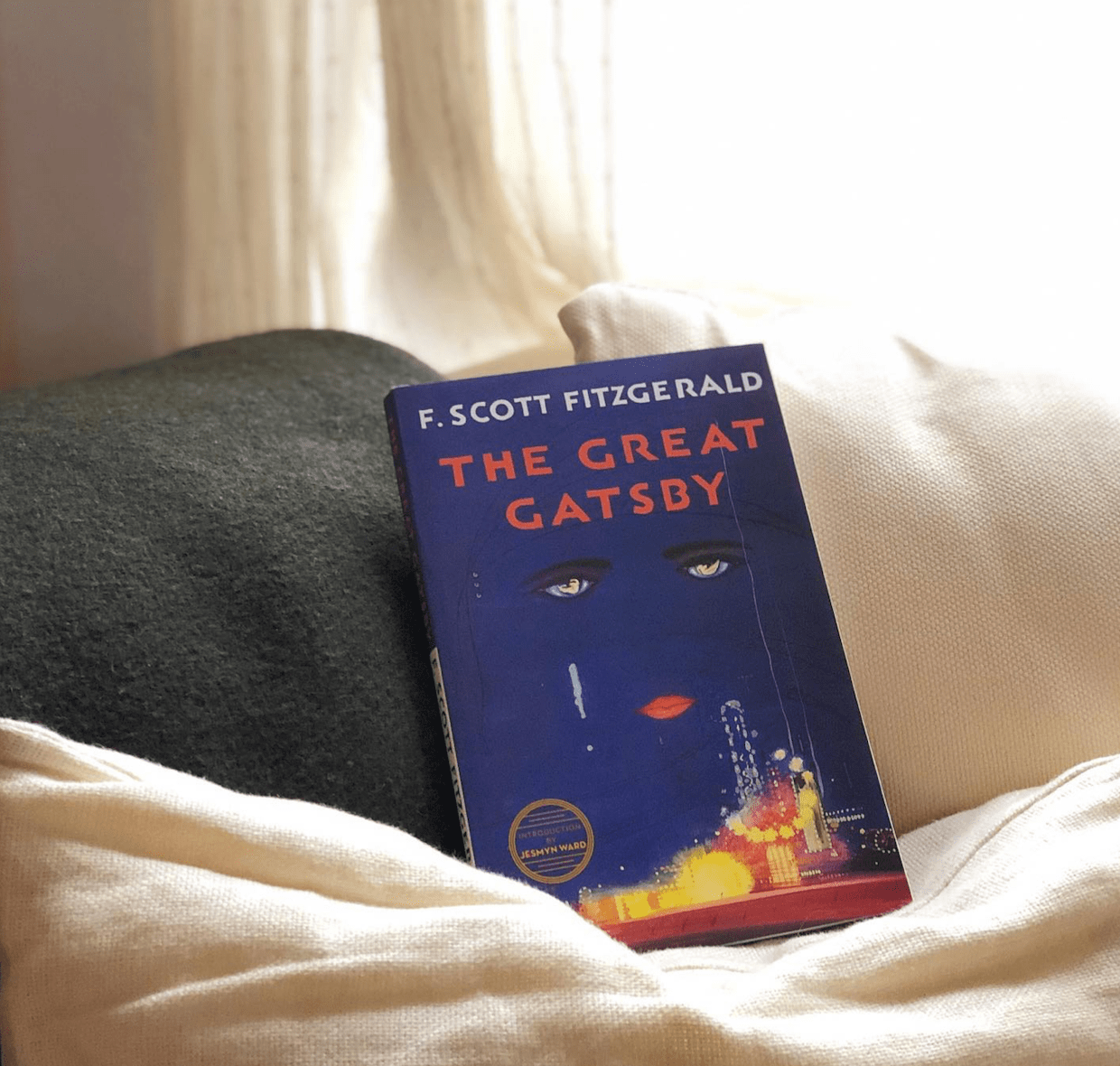 'The Great Gatsby' is a 1925 novel by American writer F. Scott Fitzgerald. Set in the Jazz Age on Long Island, near New York City, the novel depicts first-person narrator Nick Carraway's interactions with mysterious millionaire Jay Gatsby and Gatsby's obsession to reunite with his former lover, Daisy Buchanan.
Inspired by 'The Great Gatsby', we've crafted a classic emerald cut diamond engagement ring – a diamond cut that gained popularity during the 1920's Art Deco movementSat in a four claw setting, the 5 carat emerald cut centre stone is accentuated by an additional 0.70 carat diamond on each side.
Despite possessing a modern look, the emerald-cut diamond is one of the oldest diamond shapes. With stylistic origins tracing back to the table cut of the 1500s, the shape was originally created for emerald stones in an attempt to prevent cracks and chipping.
If you have or are considering an emerald-cut engagement ring then you're in good company as they've become a celebrity favourite in recent years – with celebrities including Jennifer Lopez and Beyoncé sporting the iconic shape.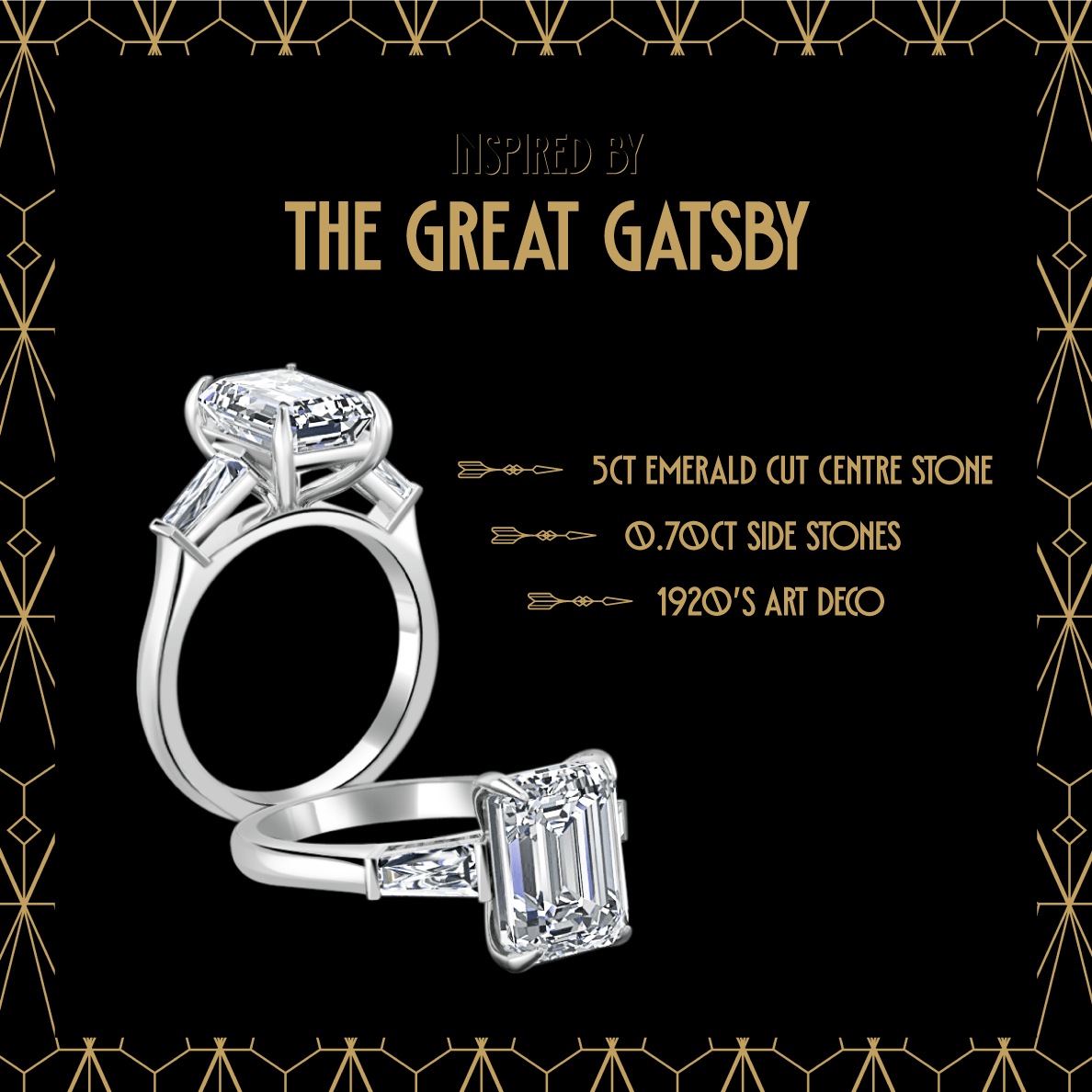 Pride & Prejudice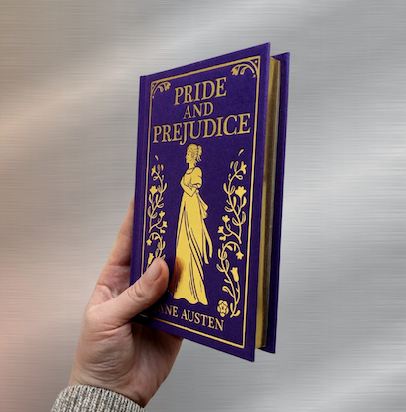 'Pride and Prejudice' is an 1813 novel of manners by Jane Austen. The novel follows the character development of Elizabeth Bennet, the dynamic protagonist of the book who learns about the repercussions of hasty judgments and comes to appreciate the difference between superficial goodness and actual goodness.
We've paid homage to 'Pride & Prejudice' by creating an engagement ring that's heavily influenced by the floral nature of the book cover.
Featuring a 3 carat round brilliant cut centre ruby, tapered by two pear cut diamonds, the yellow gold ring features stunning floral decoration that gives the illusion of vines wrapped around the band.
Ruby is a lustrous, deep red stone that has accrued special and symbolic meaning over time. Valued by cultures around the world, it's known as a protective stone that can bring happiness and passion to the life of the individual wearing it.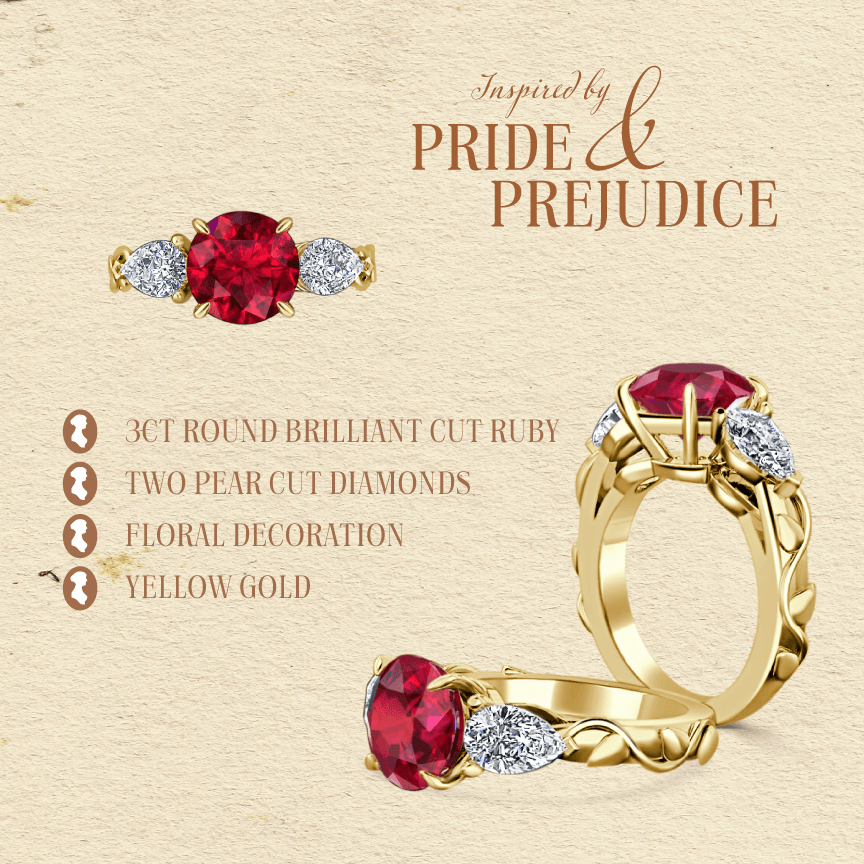 Harry Potter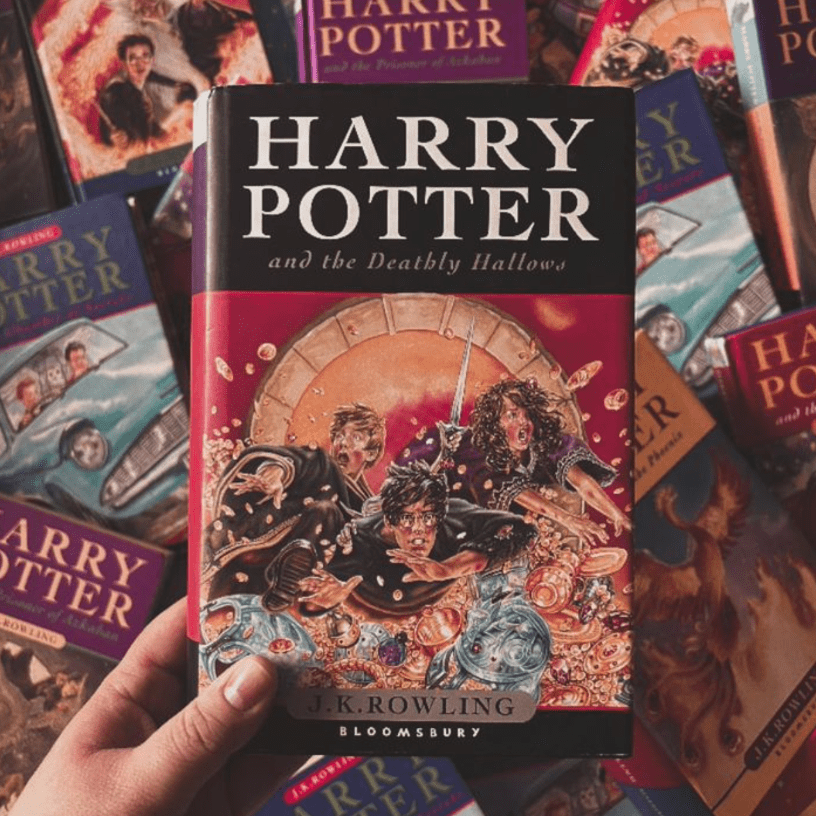 Harry Potter is a series of seven fantasy novels written by British author J. K. Rowling. The novels chronicle the lives of a young wizard, Harry Potter, and his friends during their time studying at Hogwarts School of Witchcraft and Wizardry.
To celebrate the fantasy series, we've created a lightning bolt shaped pendant with diamond encrusted edges, sat on a delicate yellow gold chain.
With an overall weight of 1.50 carats, the lightning bolt represents Harry's iconic lightning bolt scar – a symbol that was bestowed upon him after his parents died.
Lightning is a powerful and awe-inspiring natural phenomenon. There are many interpretations of what lightning symbolizes on a spiritual level, including power and strength.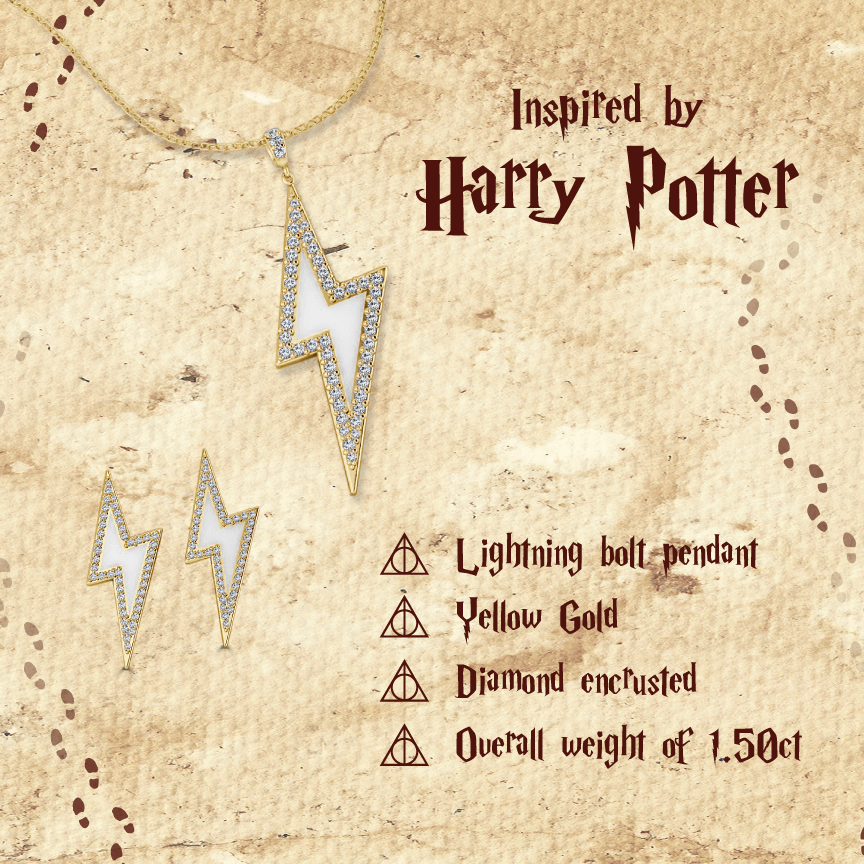 Treasure Island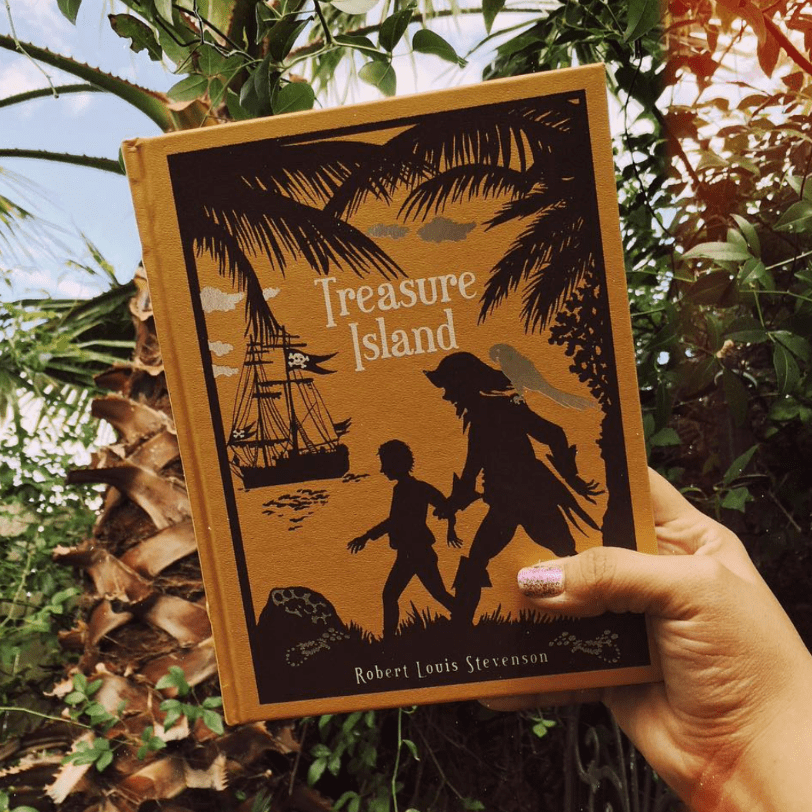 'Treasure Island' is an adventure novel by Scottish author Robert Louis Stevenson that tells a story of buccaneers and buried gold. Considered a coming-of-age story, it's noted for its atmosphere, characters, and action.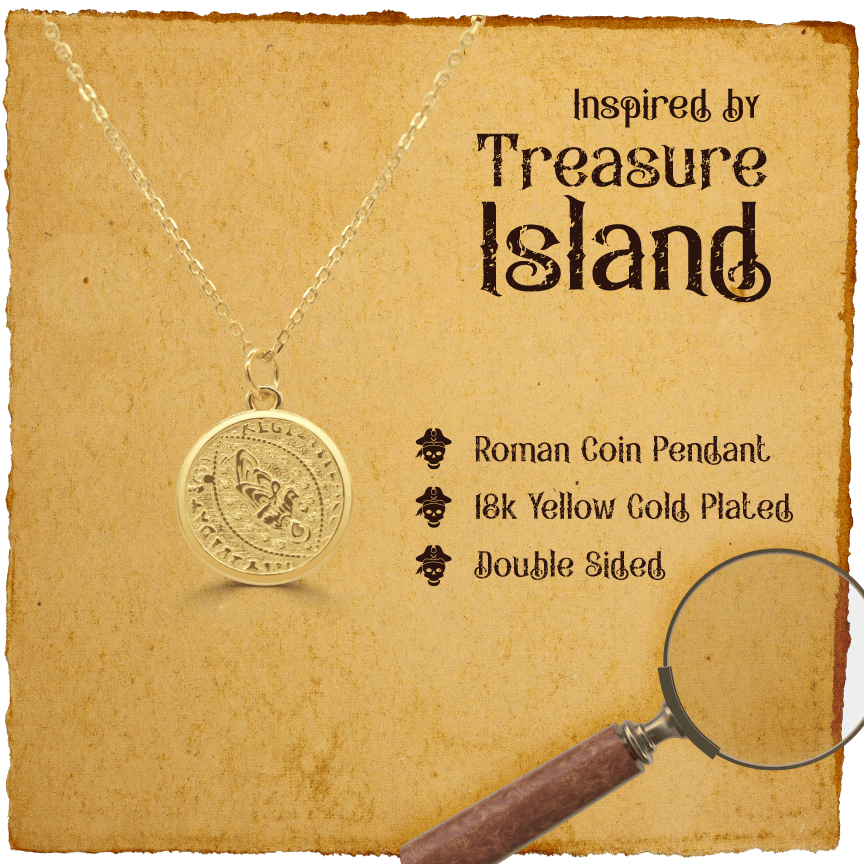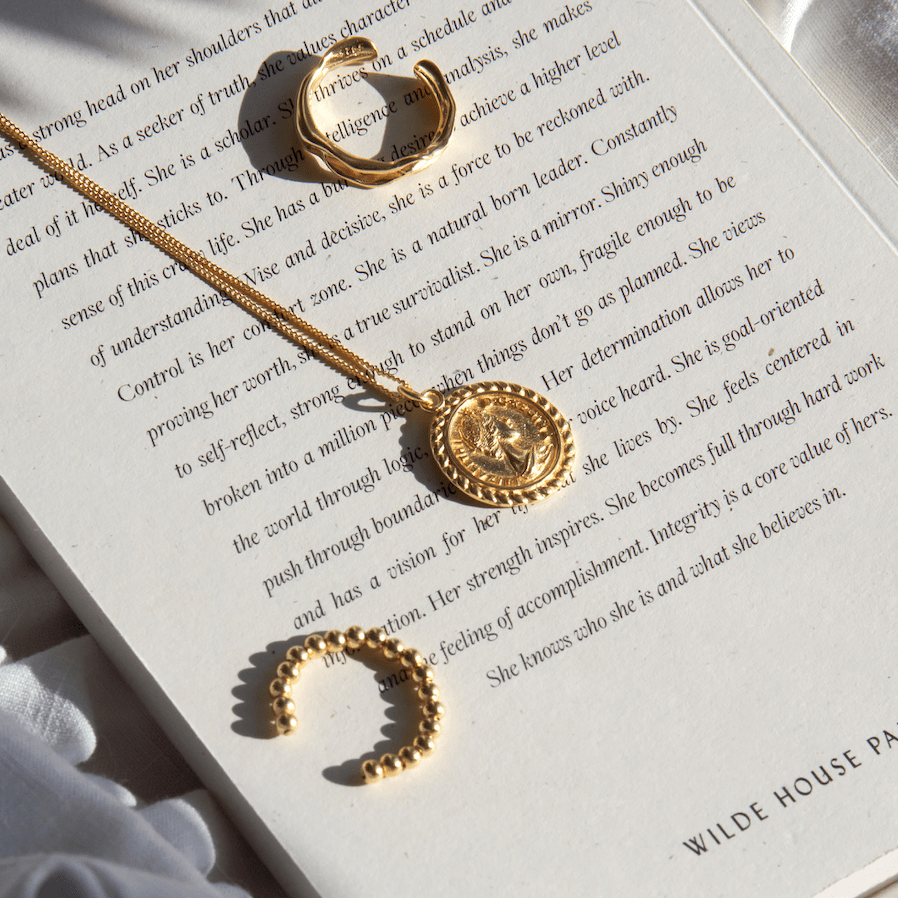 To pay tribute to the classic book, we've created an 18k yellow gold plated roman coin necklace that wouldn't look out of place in a shipwreck. The timeless accessory can be worn on either side alone, or to add style to a layer of necklaces.
Throughout history, coin necklaces have been heralded as bringing a wealth of luck and good fortune to the wearer.

If you're inspired by our collection for World Storytelling Day and are looking for a jewellers in Manchester or engagement rings in London, why not take a look at our unique engagement rings? We also offer a wide selection of other bridal jewellery – including diamond earrings, eternity rings, and wedding rings for women and men.
*We are not affiliated, associated, authorised, endorsed by, or in any way officially connected to the publishers or authors of the literature listed.
---
Want to stay up to date?
Follow us at @StevenStoneUK to keep up to date on the latest news and events.