Birthstones are gemstones that represent the month of a person's birth – possessing attributes that are unique to each gemstone, the countless myths and legends associated with them appeal to audiences around the world.
Fine jewellery and engagement ring experts at Steven Stone have revealed everything you need to know about July's birthstone, Ruby.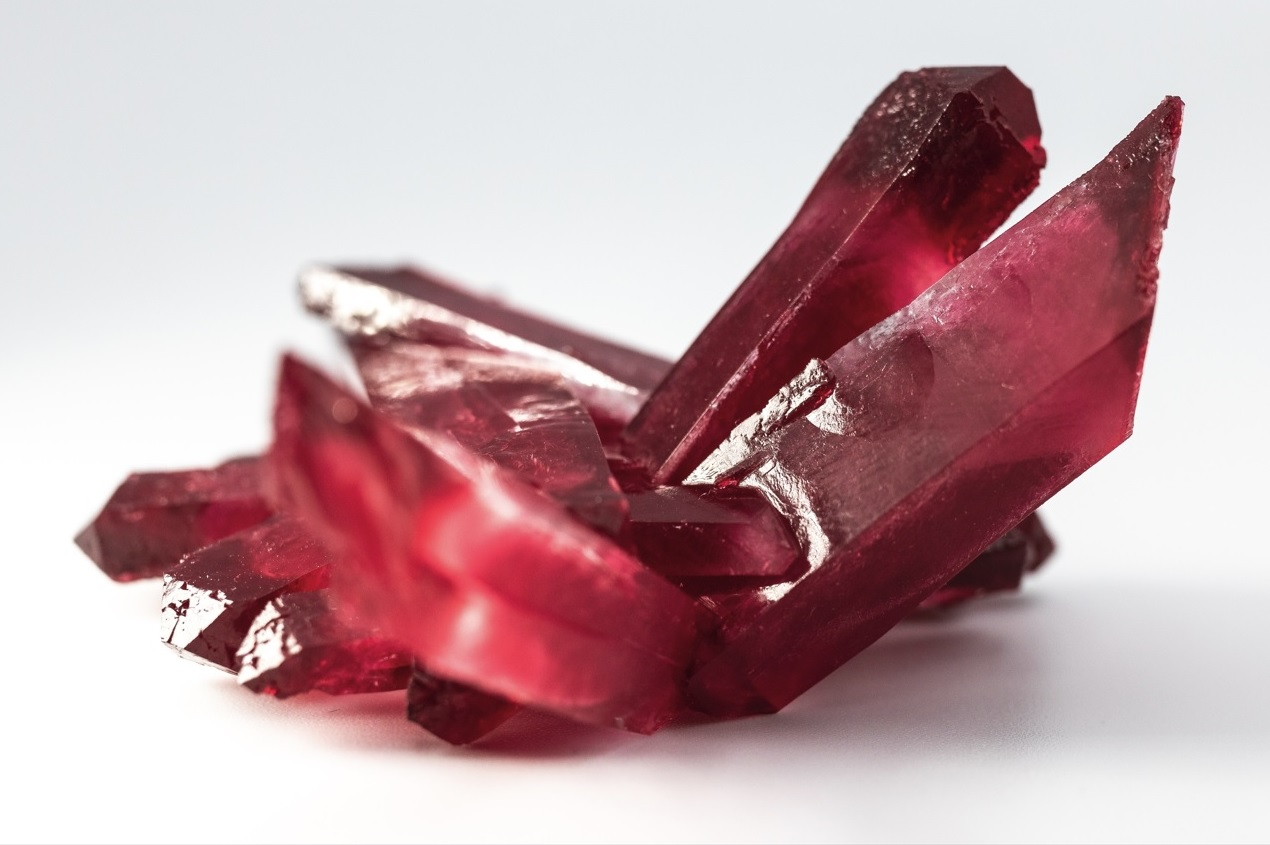 What do we know about Ruby?
Ruby is a vibrant red gemstone that has been a crown jewel for centuries.
Ruby is one of the big four precious gem stones – making it one of the most valuable and highly sought after gemstones in the world.
Named for its colour, "Ruby" is derived from the Latin word "ruber", which means "red" – the colour of love and passion. 
History & Meaning
Ruby is mined all around the world. Myanmar was the historical source for ruby, but deposits are also found in Sri Lanka, Afghanistan, Madagascar, Vietnam, Tanzania, Mozambique, Kenya, Macedonia, Australia, the United States and more. 
Rubies throughout time have been said to have many positive effects and mystical properties. The ruby is associated with the sun, and was thought to preserve mental and physical health.
For thousands of years, Ruby was considered the stone of love, energy, passion, power, and a zest for life. Like no other gemstone in the world, Ruby is the perfect symbol for powerful feelings.
Celebrities who wear Ruby jewellery
Jessica Simpson
After just five months together, Eric Johnson proposed to Jessica Simpson with a three-stone Neil Lane engagement ring that features a five-carat central ruby – her birthstone – flanked by two diamonds.
Blake Lively
Blake Lively had a peak jewellery moment at the 2018 Met Gala, when she paired some stunning ruby jewellery with her intricately beautiful ruby and gold Versace gown.
The actress reportedly wore £1,700,000 ($2,000,000) worth of jewellery to the award ceremony – including three diamond and ruby rings.
Victoria Beckham
Victoria Beckham's engagement ring collection contains some of the world's finest precious gemstones and are worth an eyewatering amount of money.
In 2009, Victoria picked up an oval-cut ruby, mounted in a white-diamond setting. Due to its incredible 15 carat gemstone, our experts gave it a value of around £5,000,000 ($6,000,000). What's most impressive is that it's a Pigeon Blood ruby, which is the most sought-after colour variety of ruby gemstone.
Taylor Swift
At the 2014 Golden Globe award ceremony, Taylor Swift created an incredible buzz in the arena with her gorgeous diamond drop earrings that were adorned with a small beautiful Ruby centerpiece.
Scarlett Johansson
'Black Widow' herself, Scarlett Johnsson, wears an ornate gold sparkling ring that features a diamond and a ruby.
Eva Longoria
Eva Longoria's bling from her husband José "Pepe" Bastén boasts a large ruby centre stone. Often compared to Kate Middleton's engagement ring (but with a ruby), Eva Longoria's jewel also features an oversized halo of diamonds.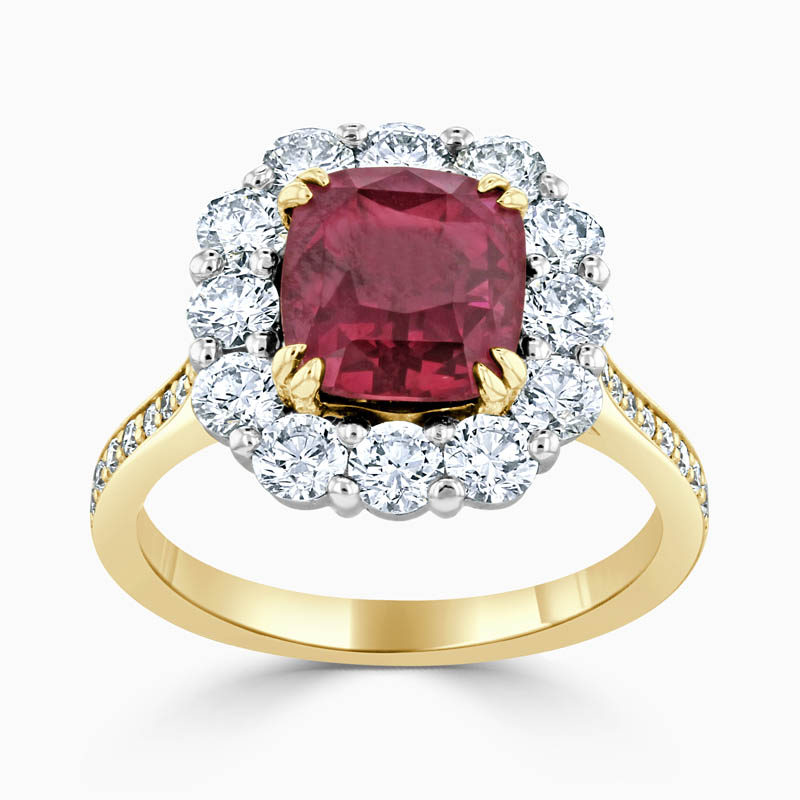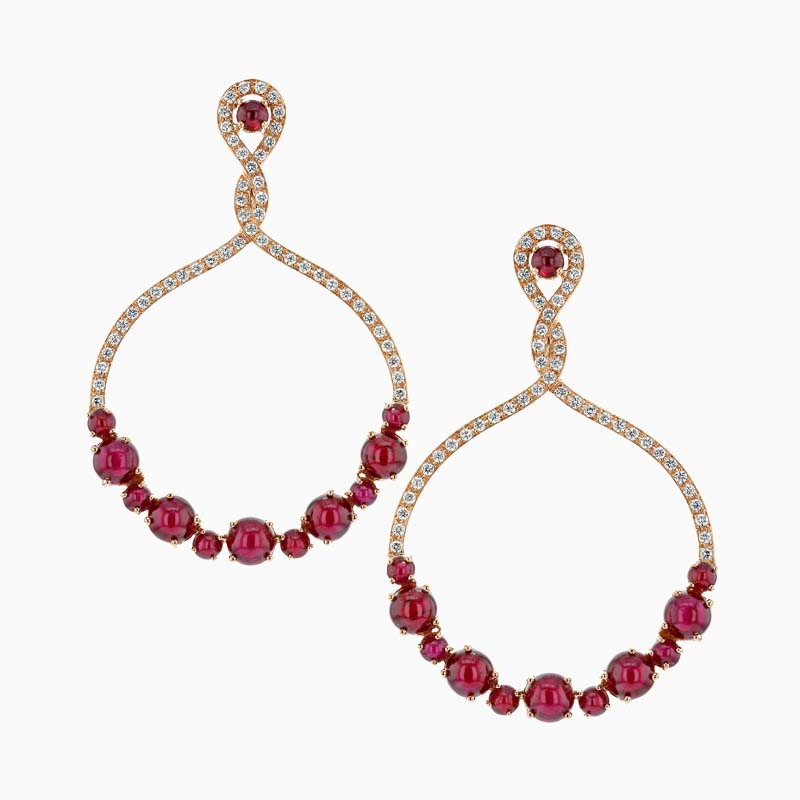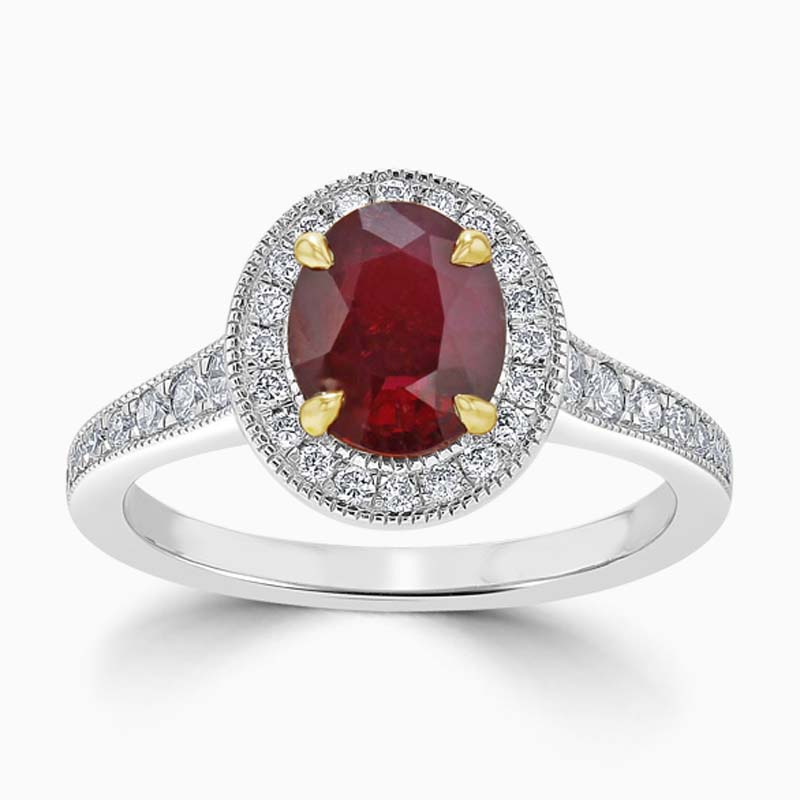 If you're looking for some more inspiration, why not take a look at our full jewellery collection? If you don't see anything that takes your fancy, we also offer a bespoke service, where our jewellery designers will create a unique piece of jewellery that ticks all the boxes.