Whether it's a movie, the opening of a store or an individuals creative process, there's nothing like taking a peak behind the scenes.
When you take a look at Steven Stone's website, you'll see a wealth of imagery – from the range of jewellery that we sell, to the wonderful models who show it off.
To celebrate this year's World Photography Day, we've decided to take our customers and readers behind the scenes of one of our recent photoshoots.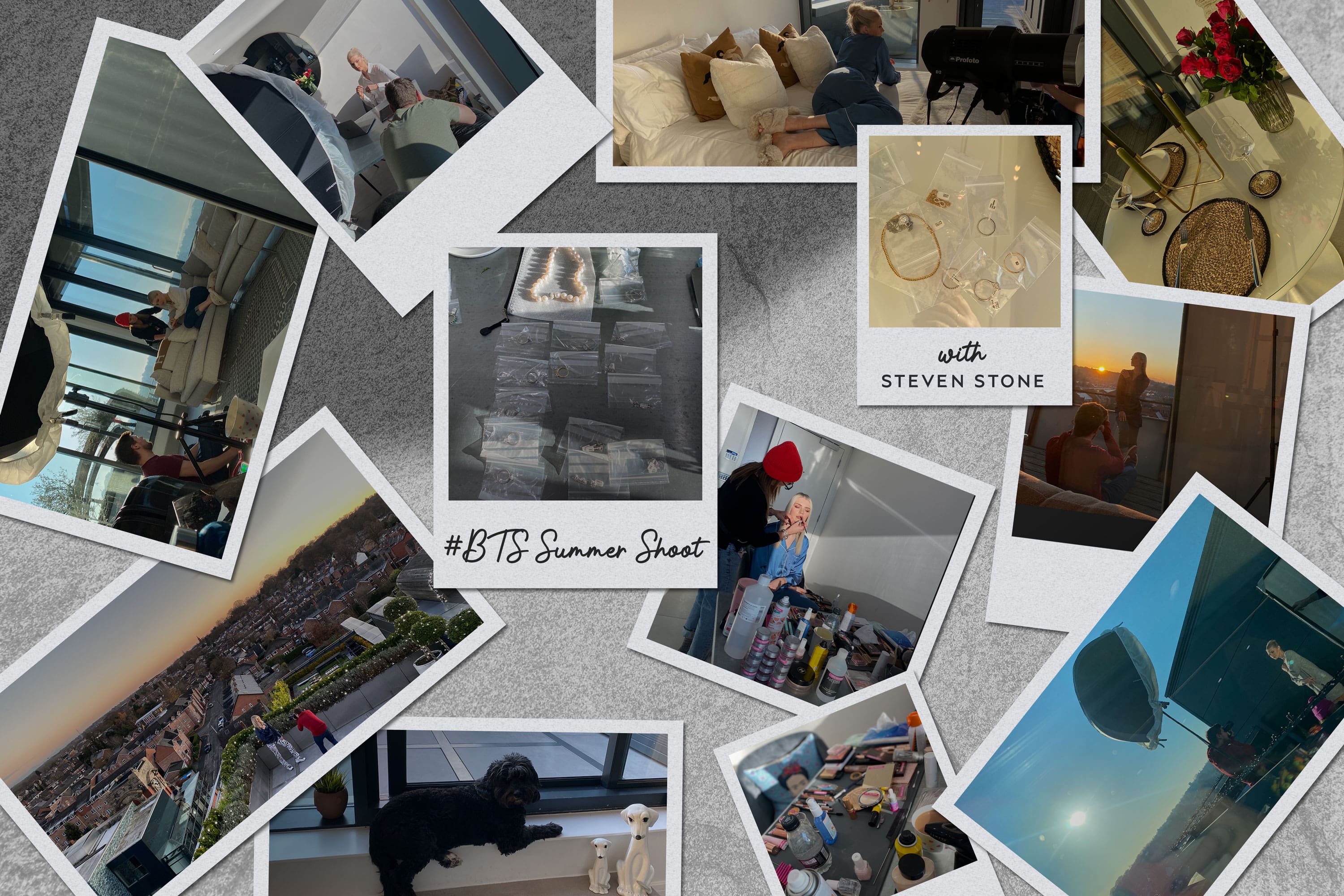 Of course, no photoshoot would be complete without a photographer. First things first, it's time to introduce and find out a little bit about ours.
Based in Manchester, Steve Thorley has been in the e-commerce, product and fashion photography industry for over a decade. In that time, he's worked with a range of high profile clients.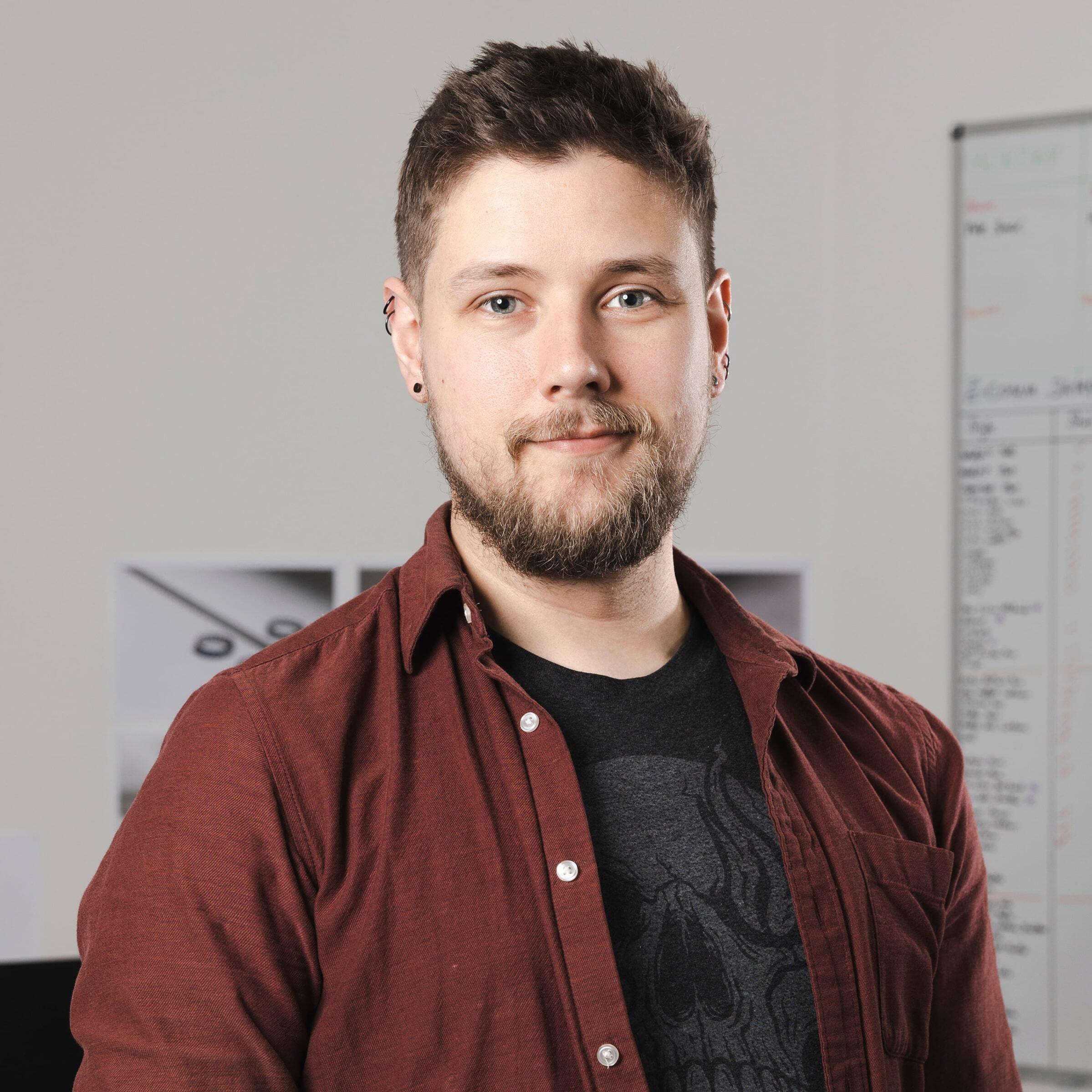 Which photographers influenced you?
When I started out, my main work looked at portraiture which was pretty heavily influenced by Cindy Sherman and Tatsumi Orimoto. Getting into photography in my teens laid the groundwork for a pretty classic trope of looking at self-identity, and those two helped me break through that a little bit.

Why did you choose to pursue a career as a photographer?
I've always been set on doing something in the arts, but it wasn't until sixth form where I was introduced to darkroom processing that I started thinking that this was something I wanted to do. I became fascinated with it ever since and one thing led to another!

Can you tell us about your method or process?
Upon receiving a brief or idea, I'll tend to just start jotting down thoughts regarding it. What's the aim? What's purpose? What's going to be the best way to represent this? For a more staged studio or location shoot I'll sometimes do a scale lighting test as a sort proof of concept. There's nothing worse than turning up to the shoot and having no idea how you're going to light something and just winging it!

When you go out on a shoot, do you take any essential items? Aside from a camera and a lens, of course.
Aside from any specifics for a shoot (the appropriate lighting gear, modifiers etc) as this changes depending on a case by case basis, I always make sure to carry gaffa tape; you never know when something will break or need taping out of shot.

How do you make people feel comfortable in front of the camera?
Before the shoot starts I'll always take time to chat to whomever I'm photographing. This can vary from taken some time to chat about posing and general chatter to pre-wedding meetings to make sure that those who aren't necessarily used to being in front of a camera know what's going to happen. Acknowledging the absurdity of "looking natural" in what essentially are staged photos always gets a chuckle too and leads to some lovely, genuine expressions.

From your point of view, what makes a good photo?
This is something that when you ask twenty different photographers, you'll get twenty different responses. For me a lot of it comes down to the intent of a shoot however – do we want this to look staged to achieve our goal? Do we want the subject to look as natural as possible? Whilst there's certainly key photographic principals to always be aware of which add to the quality of an image, there have been great examples of those principals going out the window and an image looking incredible and iconic as a result.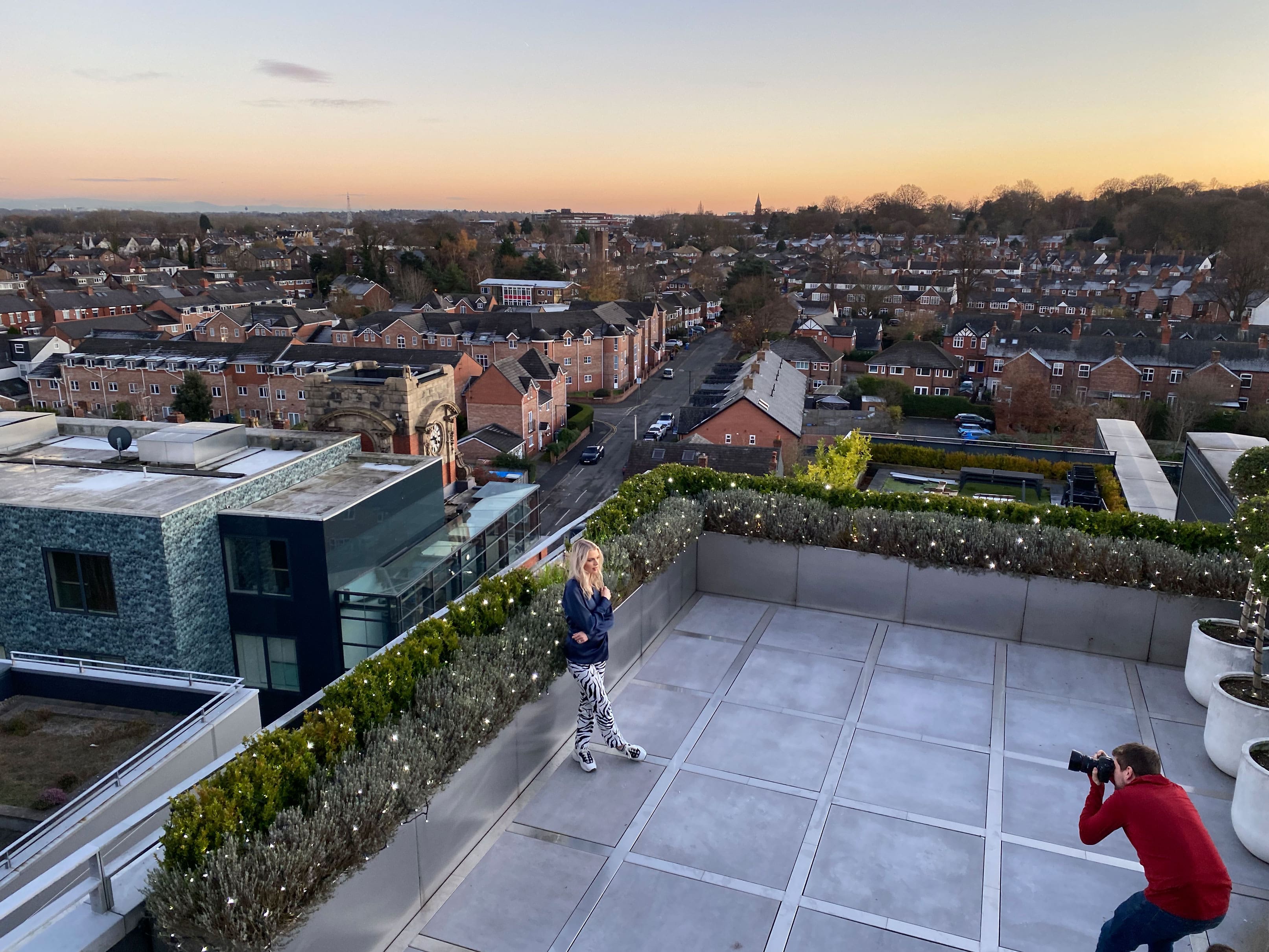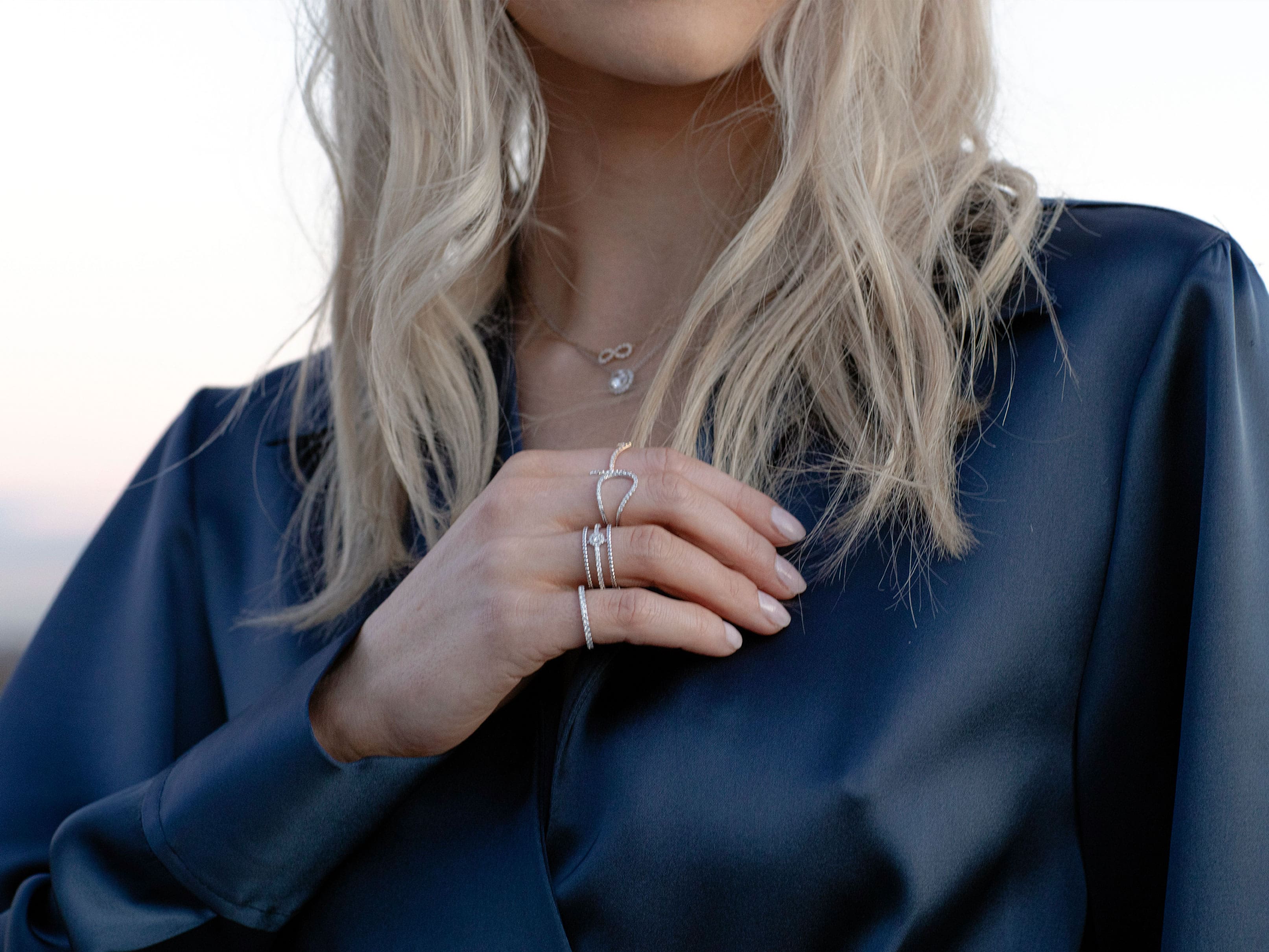 The shoot took place in the heart of Manchester and was for Steven Stone's Spring Summer Campaign.
Despite taking place in the crisp December of 2022, the team were blessed with sunshine – meaning that they were able to utilise the picturesque views from the balcony.
The model was Georgia Wilson from J'adore Models. Georgia's makeup was done by Lou McCann and she was styled by Rosie Farnworth.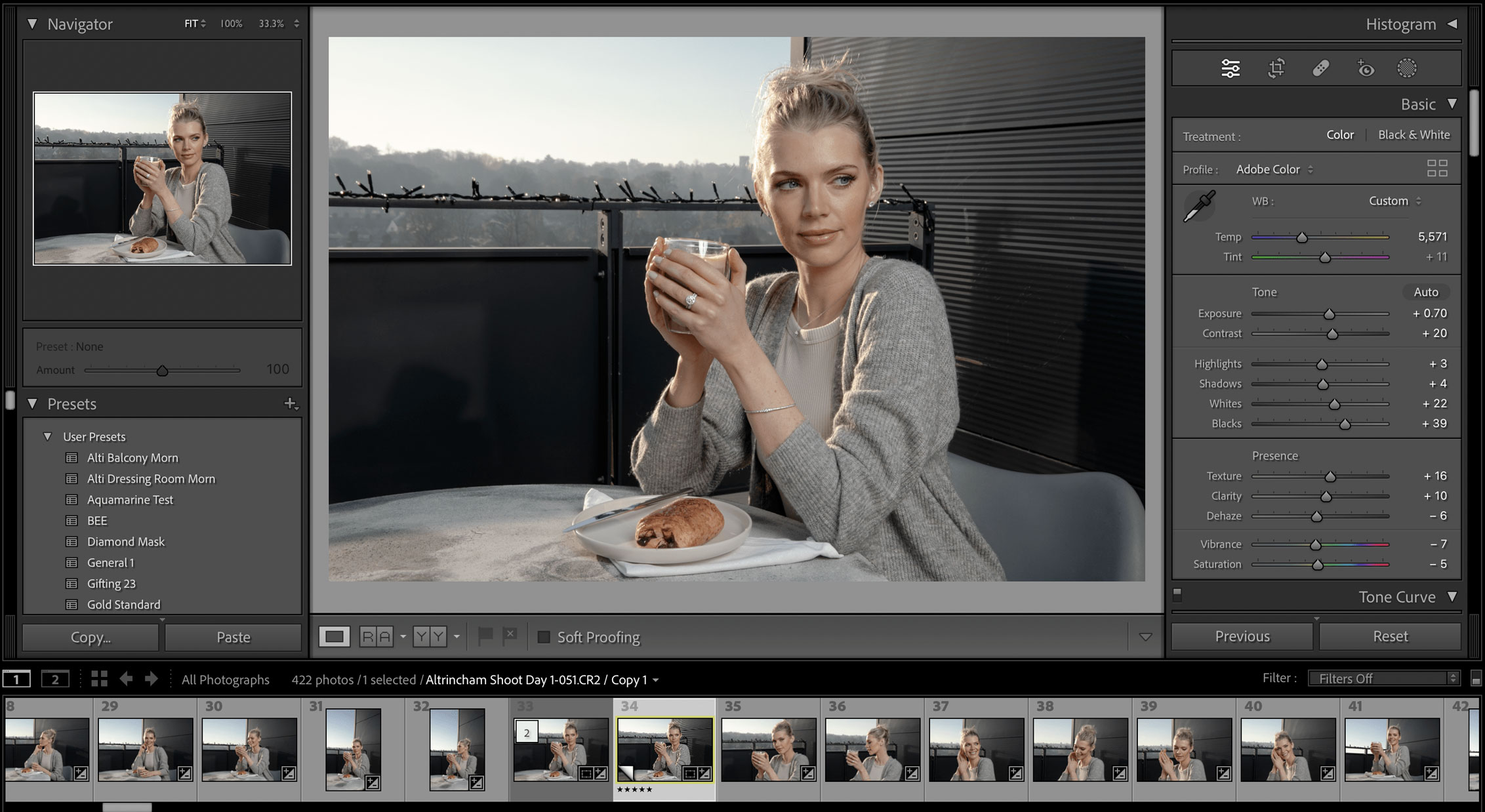 We asked Steve a couple of specific questions about the shoot – from the gear he used, to whether he faced any challenged and if so, how did he overcome them.
What gear did you use on this particular shoot?
For this shoot I used a Canon 5d MkIV with EF27-70mm f/2.8 II and EF85mm f/1.8 II lenses. Lighting wise the main focus was to use natural lighting as much as possible, whilst using a Profoto D2 500 with a large umbrella and scrim modifier to add an extra fill to make the shadows less dramatic from the sun.

Which is your favourite photo from the shoot, and why?
It seems so simple compared to the rest of the images from the shoot, but for me what really just sticks in my mind about this one was how happy I was with the lighting and how simply it conveys what we wanted from this stage of the shoot.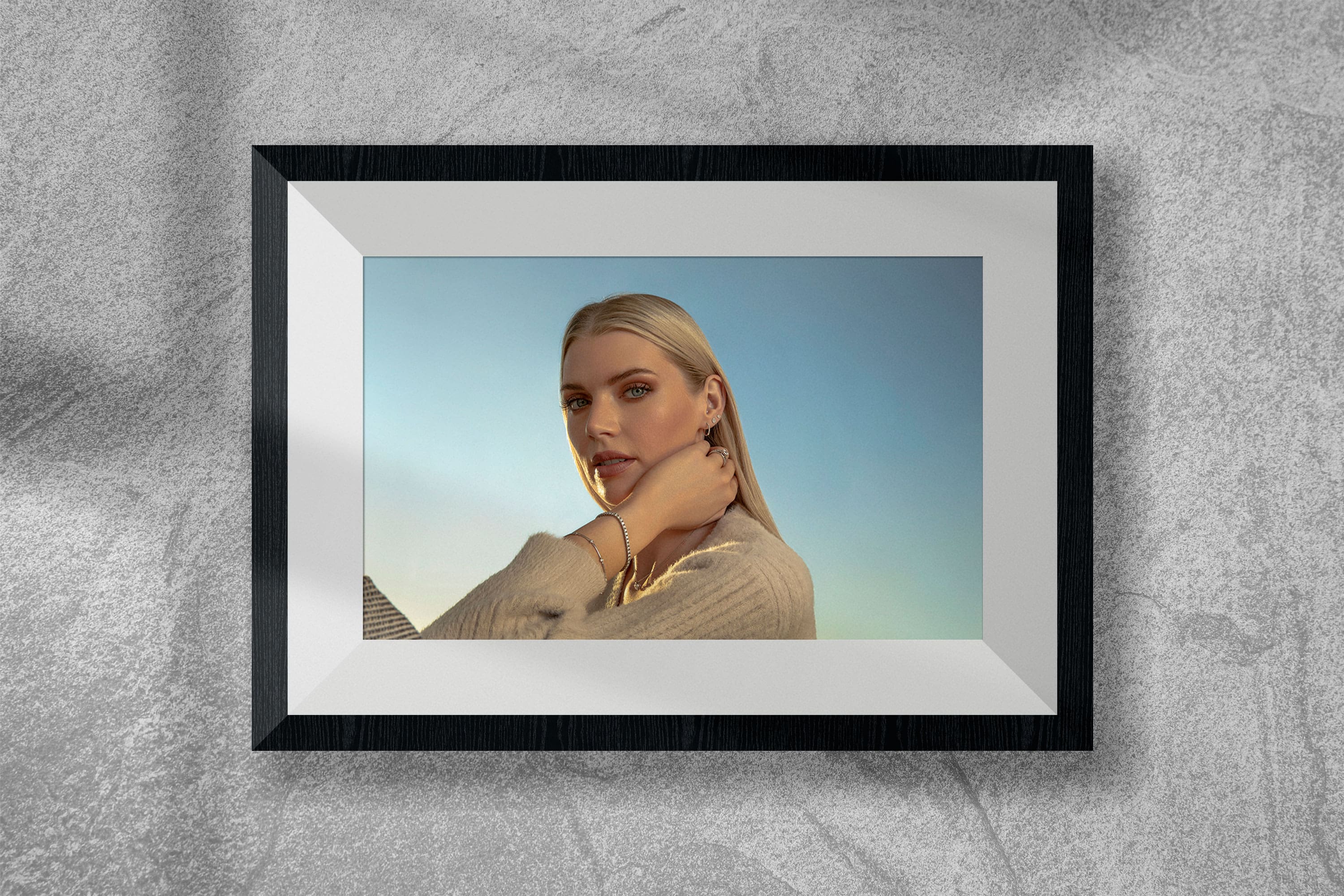 Were you faced with any challenges?

One thing we weren't expecting when it came to shooting in the middle of December was just how good the weather was for both days of the shoot (especially for Manchester). This was a massive blessing, but also would be my biggest hurdle for the day as it meant completely ripping up my previous lighting tests and adapting it to the incredible (and far superior) natural light we had. De-icing the balcony was also fun too.

What did you enjoy most about the shoot?
The team kind of made it for me, despite the re-doing of my lighting, the whole shoot was incredibly relaxed and fun. Chasing the last few shreds of light on the second evening (or 4pm as it's known in December) was a fun rush too.

How did you direct the model?
This was done in conjunction with the producers on the shoot. Given it was a product driven brief, the poses had to both reflect the products best but also feel like a comfortable lifestyle shot overall. Georgia is a very talented model and easy to get along with so it made discussing posing and directing very easy to get what we wanted to achieve.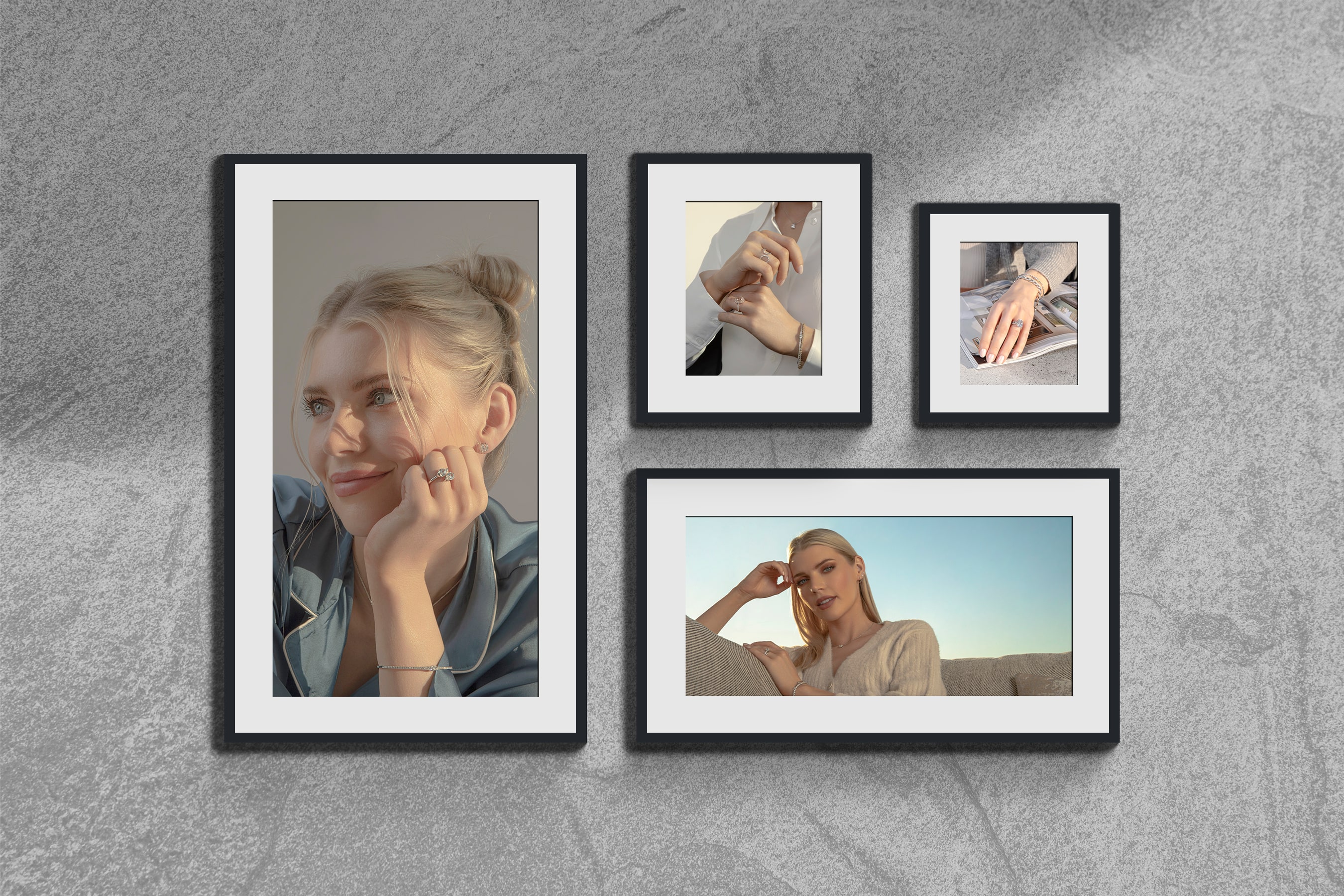 A sneak peak of #BTS for our socials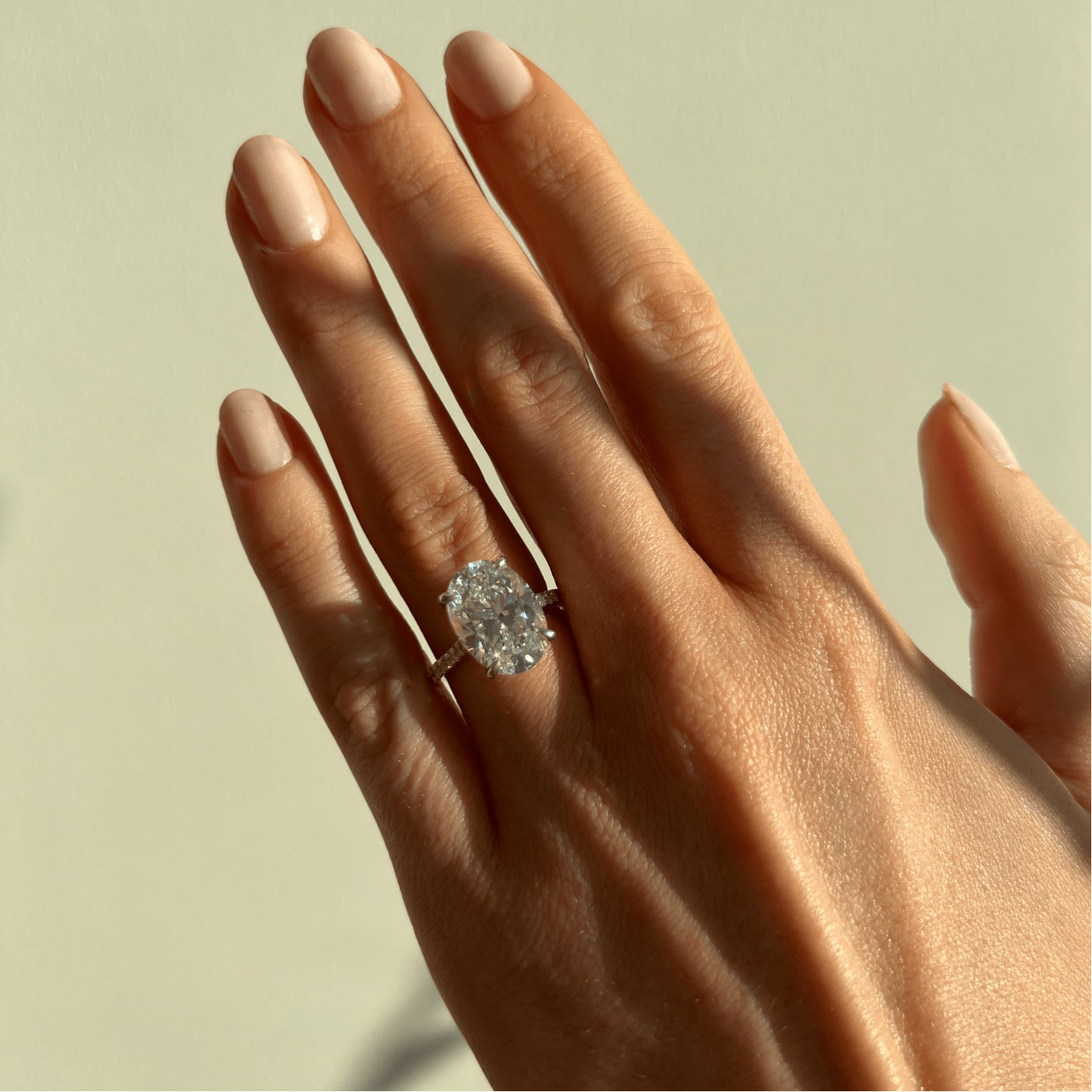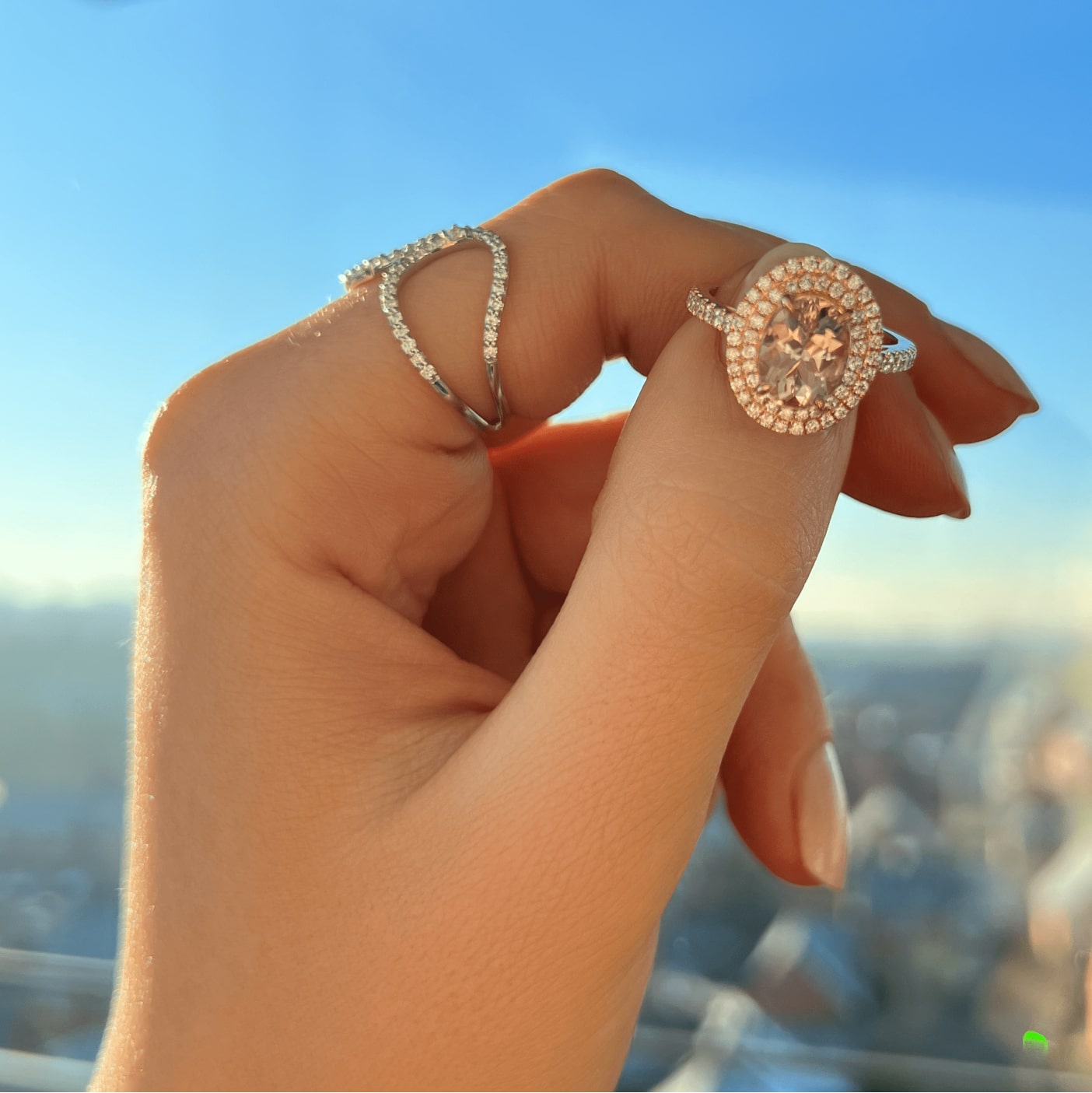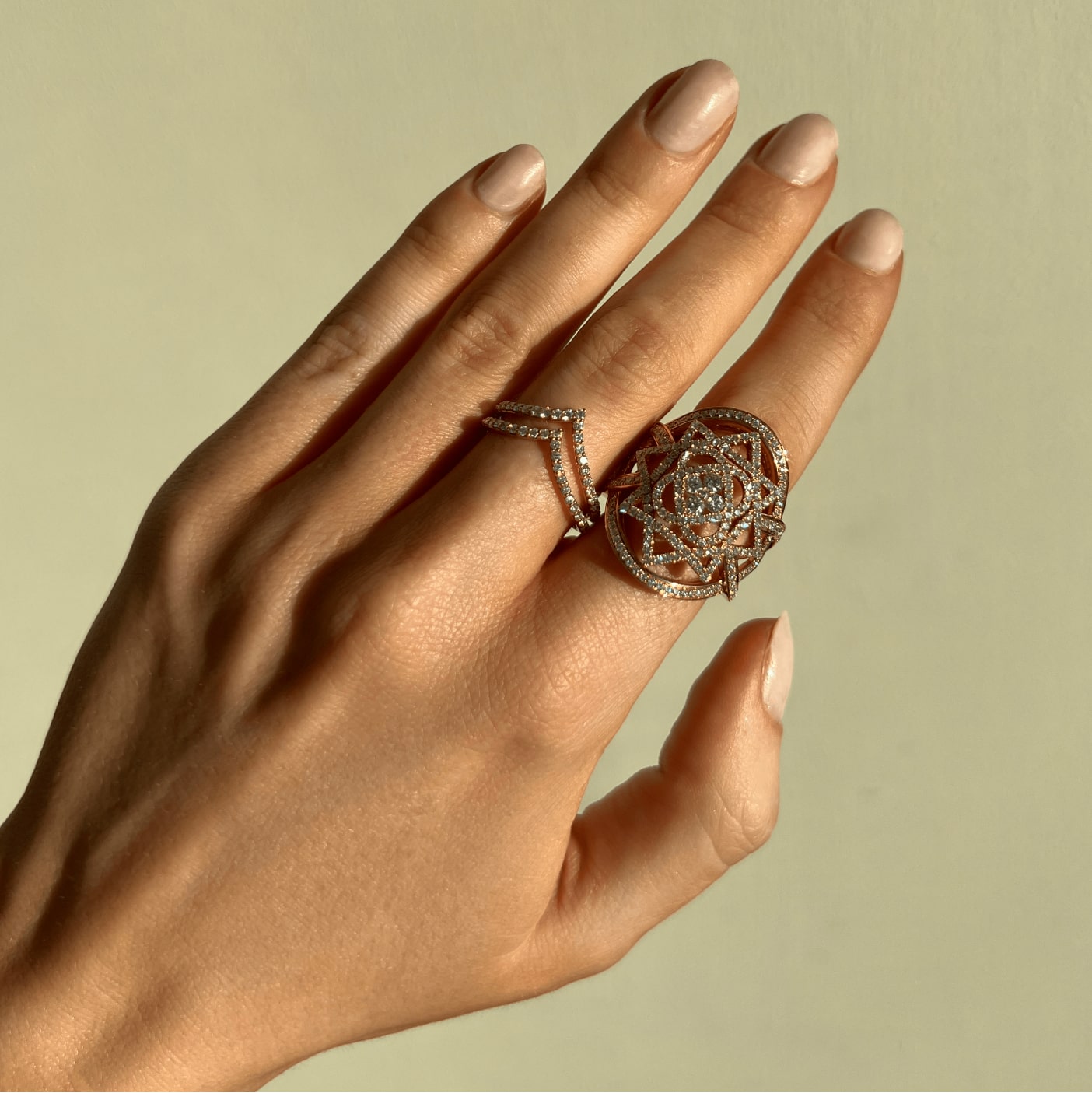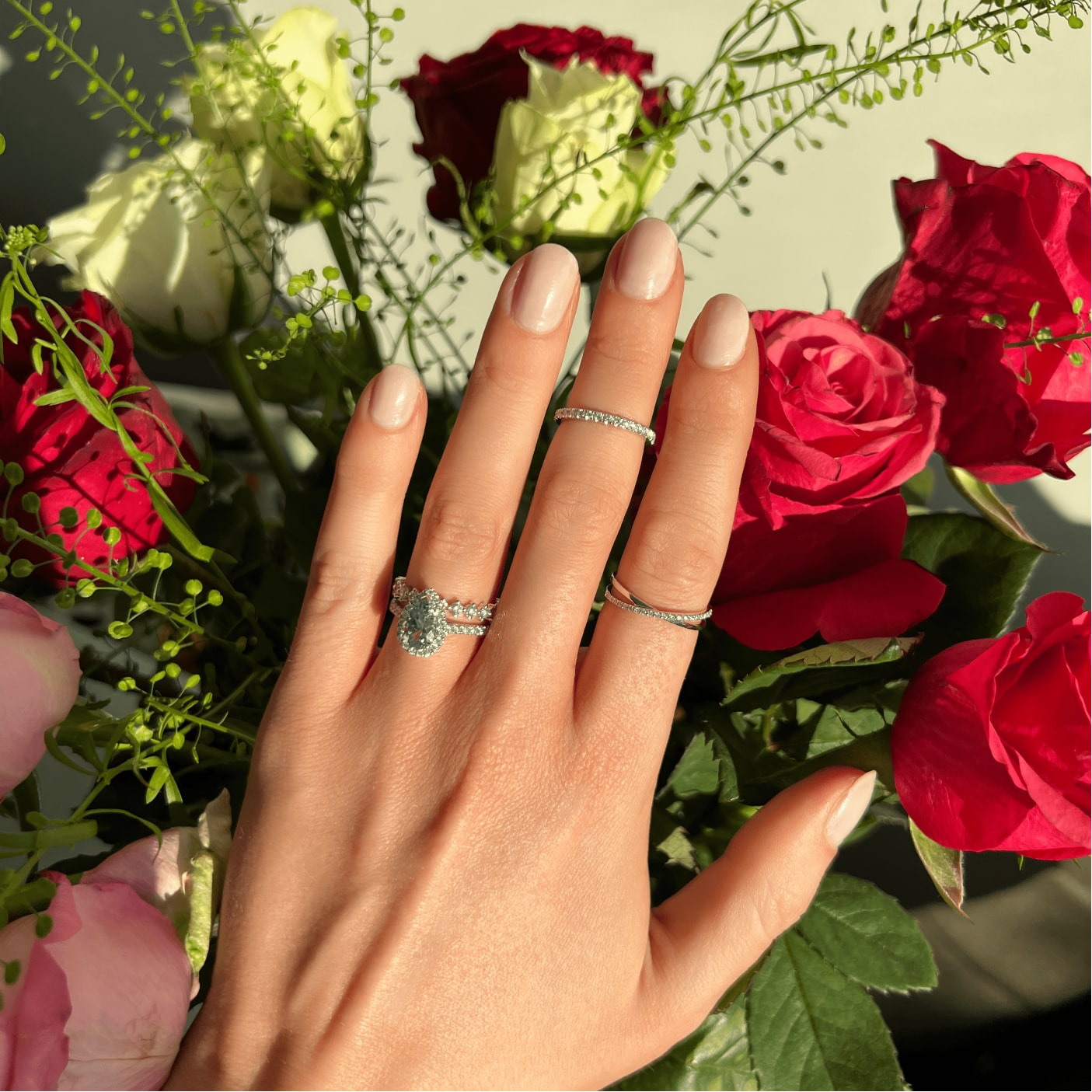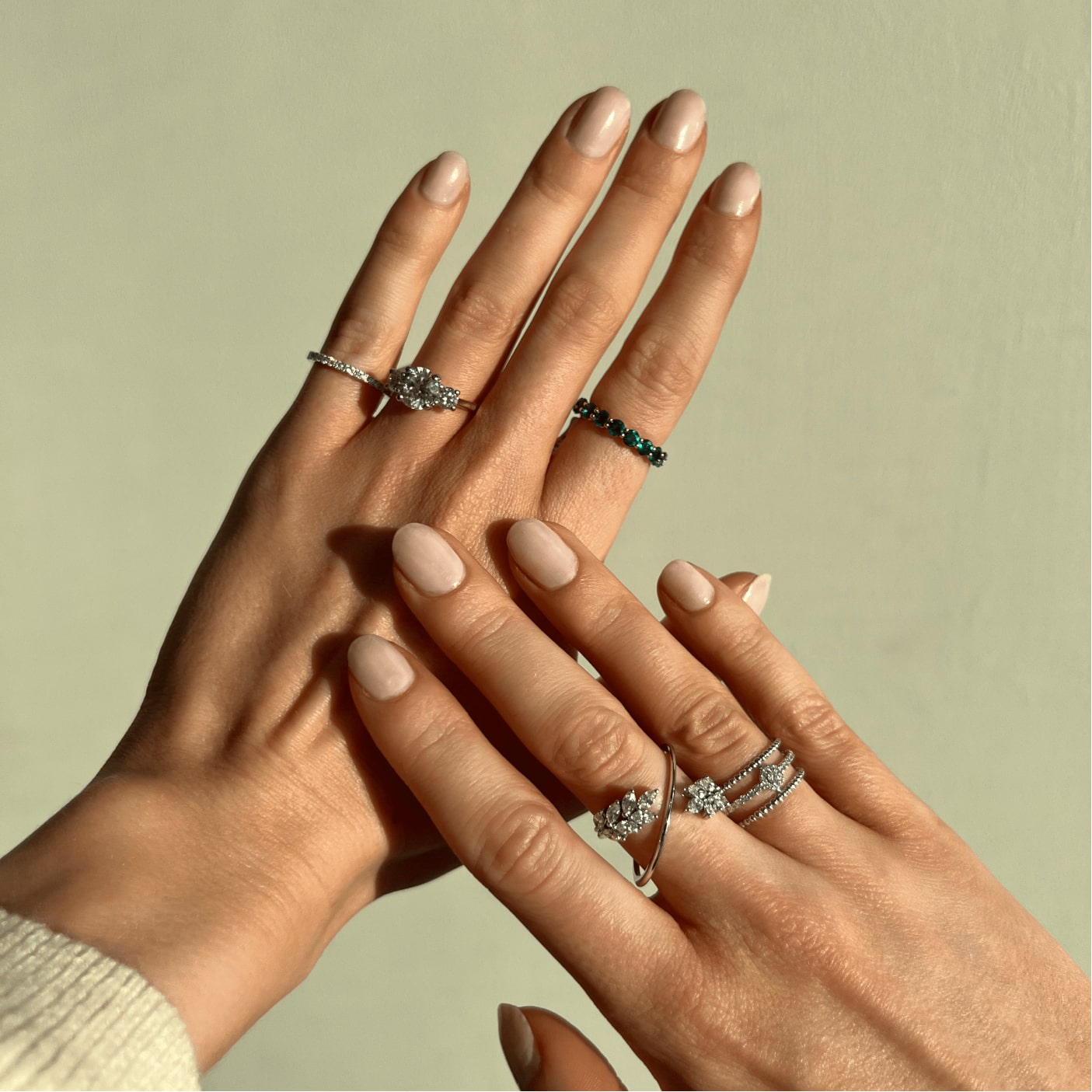 Are you looking for the perfect piece of jewellery? From engagement rings to diamond earrings, we have an extensive collection. Perhaps you're looking for a bespoke piece of jewellery? We have showrooms in Manchester, London and Cheshire.
---
Follow us on our socials
Pop over to our social platforms to keep up to date with Steven Stone's latest jewellery content and news.