Symbolising the upcoming union between two people, engagement rings are gifted at the time of a proposal – preceding wedding rings, which are exchanged at the wedding ceremony.
Why do people have engagement rings?
Engagement rings have been exchanged throughout history – the practice of giving one is actually believed to be from a Roman custom, in which wives wore rings that were attached to keys to show that they were owned by their husbands.
No longer seen as a symbol of ownership, engagement rings are now more about showing a high level of commitment – letting people know that you're in love and excited to be spending the rest of your life with your partner.
Engagement Ring Alternatives
Just because some countries don't have engagement rings doesn't mean that they don't follow their own heritage traditions that have been passed down from generation to generation. We've had a look at some engagement ring alternatives around the world.
Thailand
Before a couple can get married in Thailand, the future groom and his parents are required to ask the future bride's parents if they agree to the marriage – if they do, a 'sin sod' is negotiated, which usually consists of money and/or gold. In Thai tradition, gold is of the utmost importance and a 'gold engagement' ceremony then takes place – during the ceremony, the future groom gifts the bride with a variety of golden gifts and jewellery.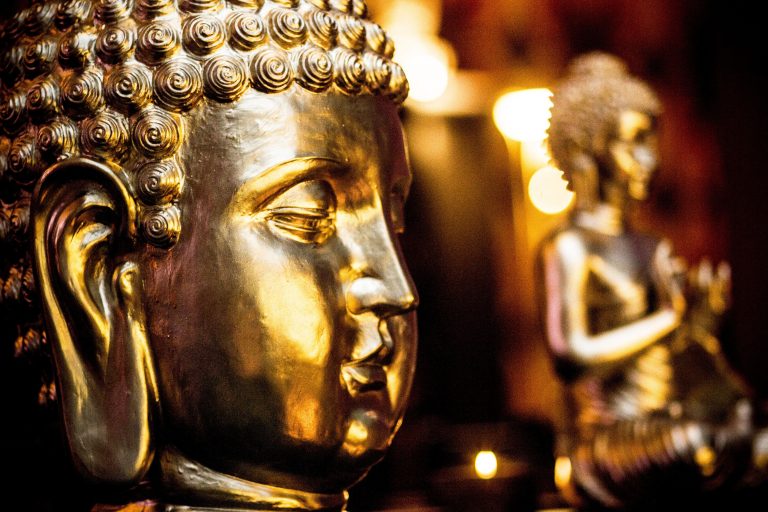 Japan
Whilst engagement rings and Western-style Christian ceremonies are popular among modern brides in Japan, more traditional brides go with a Shinto wedding – instead of engagement rings, this includes the couple exchanging three sips of sake. Other differences in tradition include how females can make proposals to their men without prejudice.
India
The left hand is thought of unfavourably in India, thus engagement rings are traditionally worn on the right hand. Indian traditional engagement rings – known as bichiya – are worn on the toes rather than fingers. In some parts of India, women don't get engagement rings but are given ornate bangle bracelets.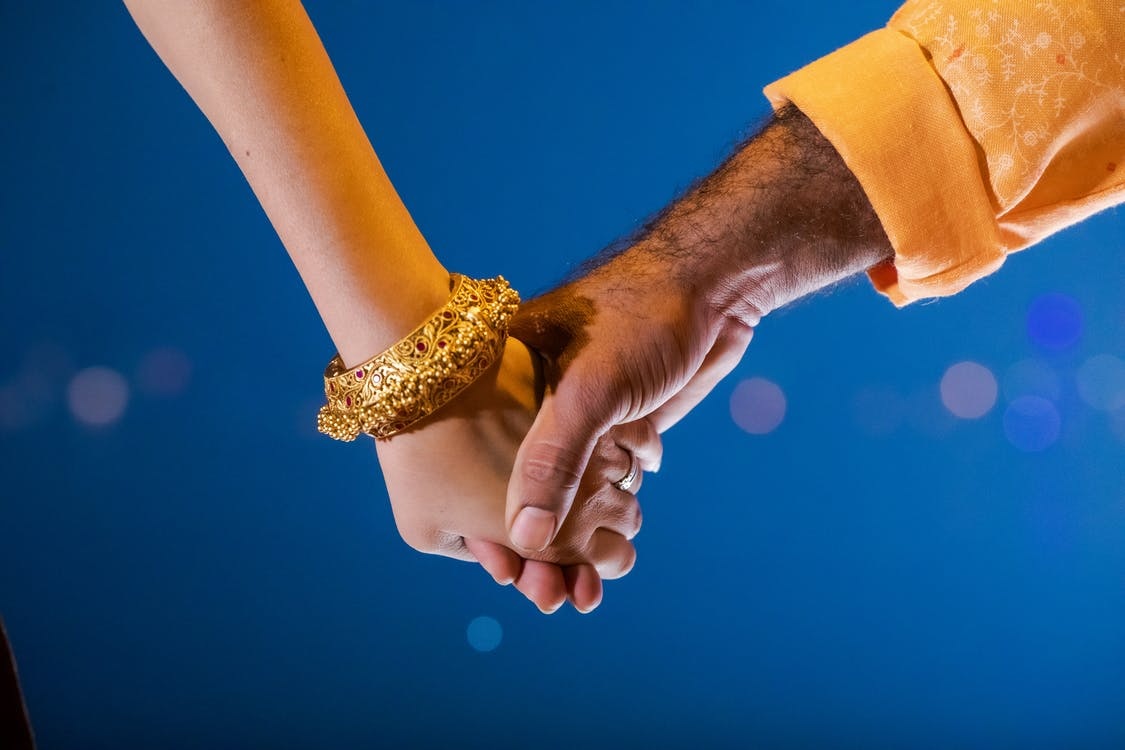 Africa
African engagements tend to consist of an elaborate ceremony with heavy involvement from both families. Instead of engagement rings, Kenyan couples tend to exchange ornate jewellery. According to African tradition, the type of decoration and colour is determined by multiple factors – including the couple's religion and region.
China
Though some Chinese couples follow western engagement traditions, many still stick to Chinese traditions – including engagement ring alternatives; such as the exchange of betrothal gifts, a bridal dowry and even a consultation with a fortune teller.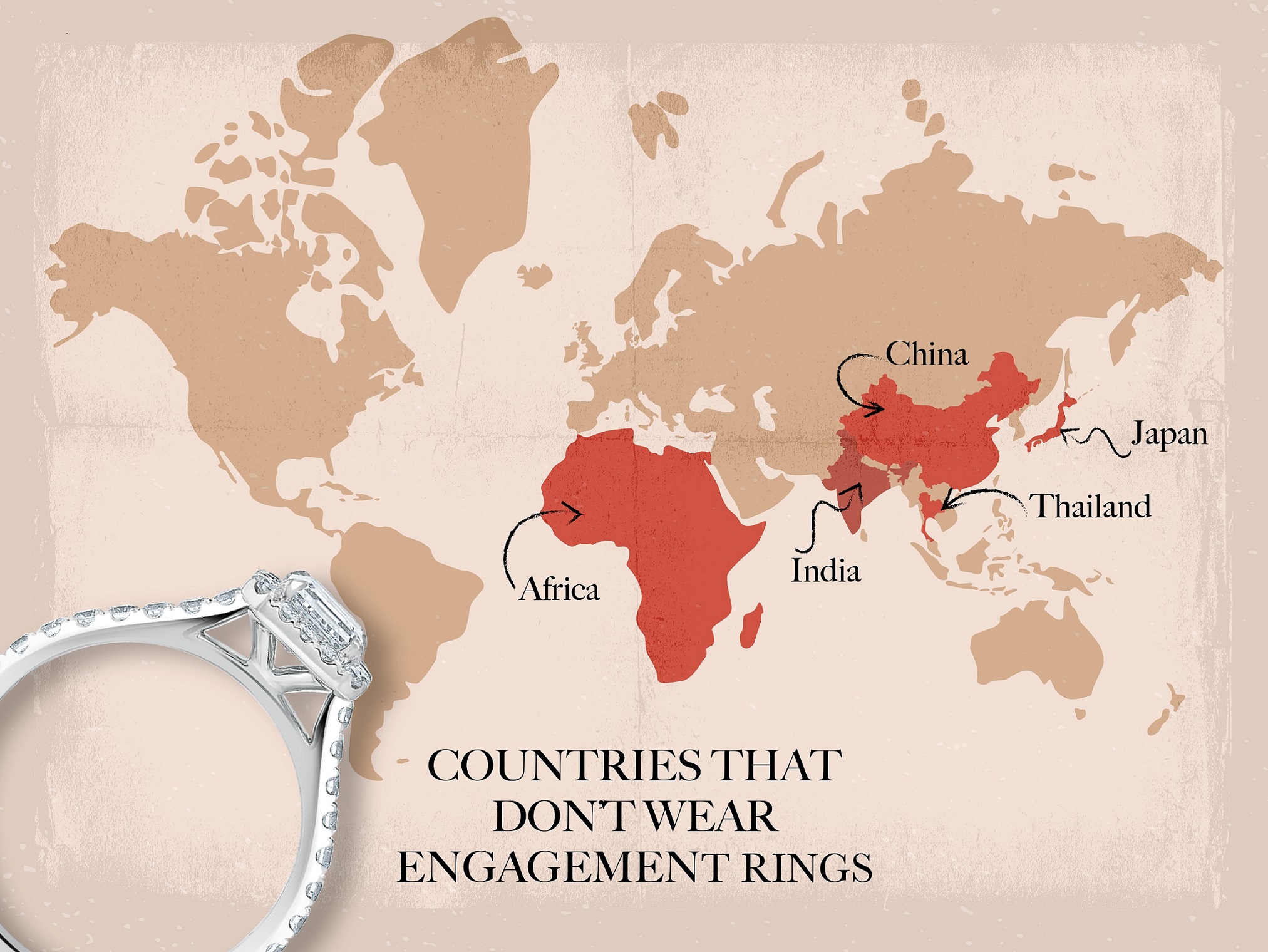 Other traditions
In some countries, engagement rings are a part of a couples engagement, but the tradition surrounding them is slightly different.
Chile
In Chile, both the men and women receive engagement rings. They also wear their engagement rings on the right hand – moving them to the left hand when they get married, representing the crossover from engagement to marriage.
Nordic Countries
Like Chile, it's customary for both men and women to wear engagement rings in the Nordic countries – Sweden, Norway, Iceland, Finland and Denmark. The rings are usually fair simple, made from simple silver or gold bands.
Ireland
The Irish have their own unique ring that can be used as an engagement ring, a wedding ring or even a ring that symbolises friendship. Known as Claddagh, the ring can be worn on the right or left hand and features a pair of clasped hands, a heart and a crown.
Vietnam
In Vietnamese tradition, on the day of the engagement, the future groom's family presents the bride's family with gifts. After this, the families offer a prayer to their ancestors in exchange for marriage approval – once this is complete, the future groom is allowed to present his future bride with an engagement ring.
Russia
Engagement rings are not a traditional part of the betrothal in Russia. Instead, couples buy their rings together and exchange them on the day of their wedding ceremony – typically gold bands without any gemstones, the rings are worn on the right hand. An engagement ring worn on the left hand indicates that the person is either divorced or widowed
Looking for inspiration?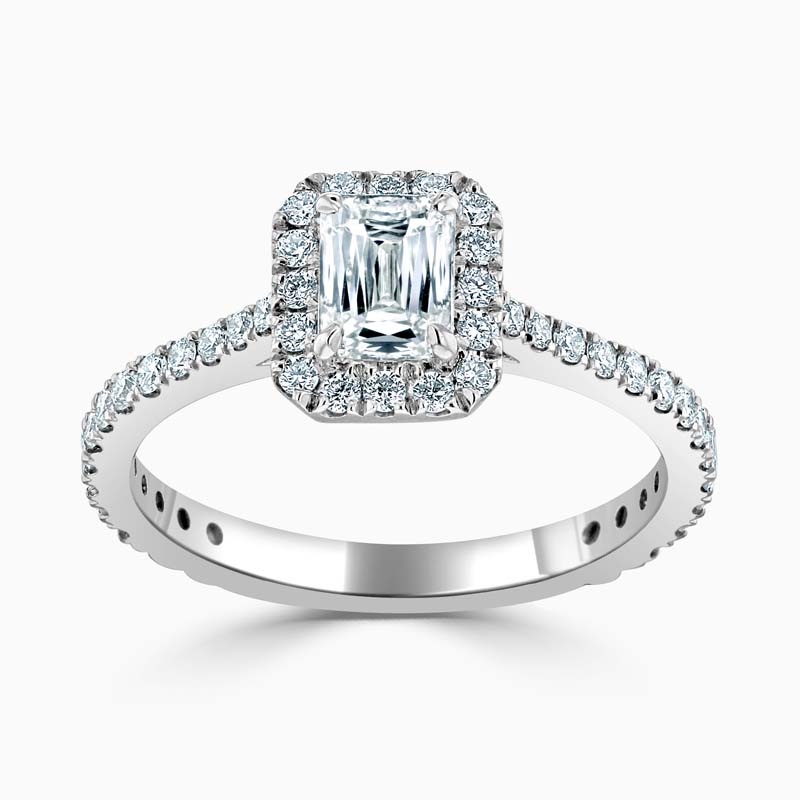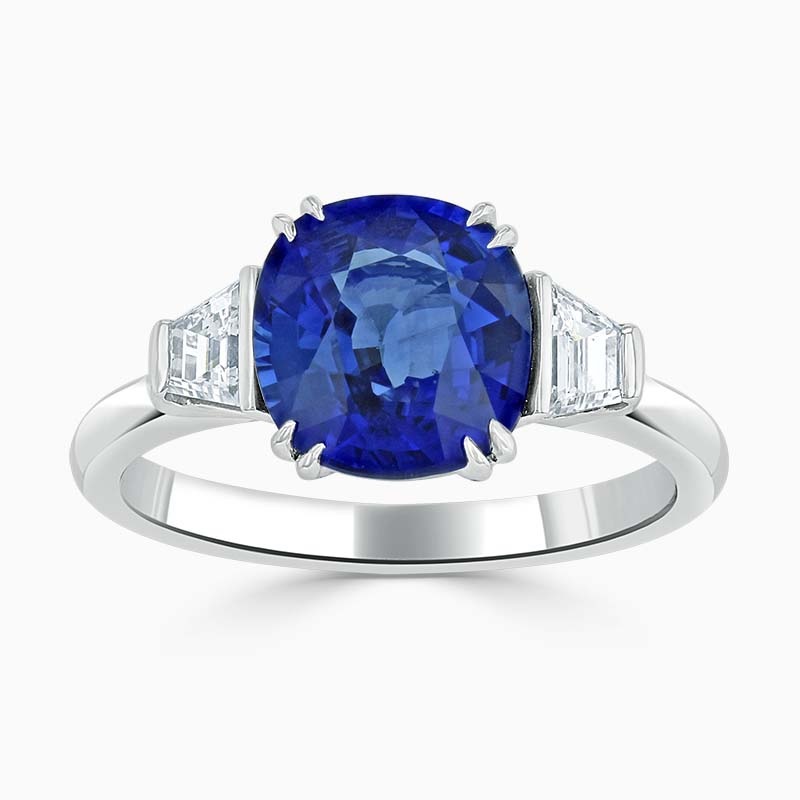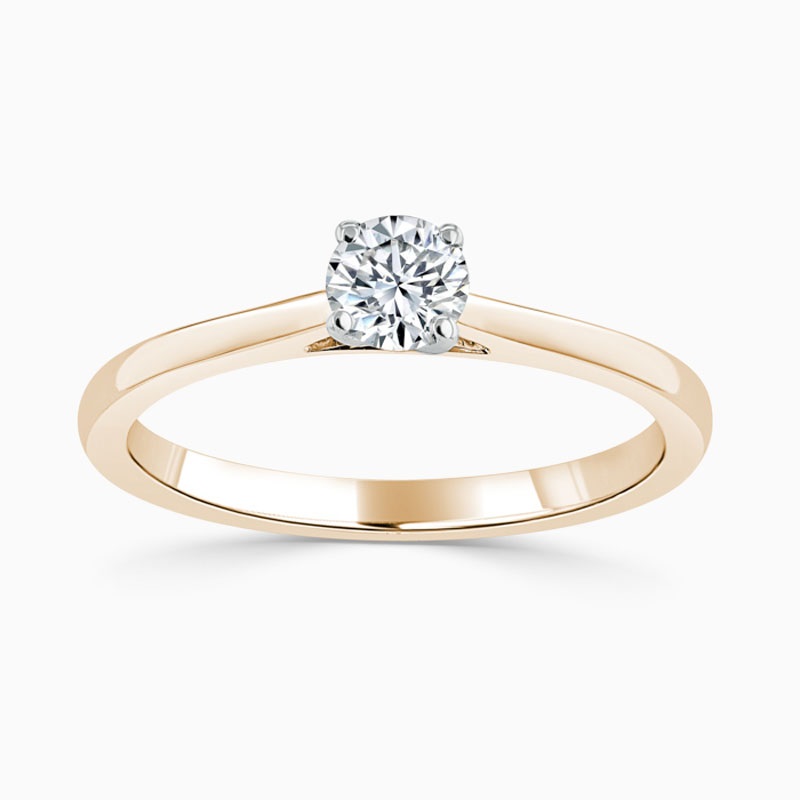 If you're looking for an engagement ring and would like to browse for inspiration, take a look at our ready to wear collection or chat to one of our team for bespoke creations. Why not take a look at our full jewellery collection? We have showrooms in Manchester, not to mention a wide range of engagement rings in London.