With over 821,000 Instagram followers, Tracey Ellison is undoubtedly one of the world's most respected jewellery influencers.
A South Africa born fine jewellery lover, Tracey previously consulted to Fortune 100 companies on winning customer service strategies. While she loved helping companies develop loyal brand ambassadors, her passion lay in diamonds, gemstones, and exquisite jewels.
Following her heart, she started an Instagram page, to share her love and appreciation of beautifully crafted pieces with like minded individuals. Showcasing some of the most rare and beautiful jewels, Tracey has built a loyal following of passionate jewellery lovers and industry insiders.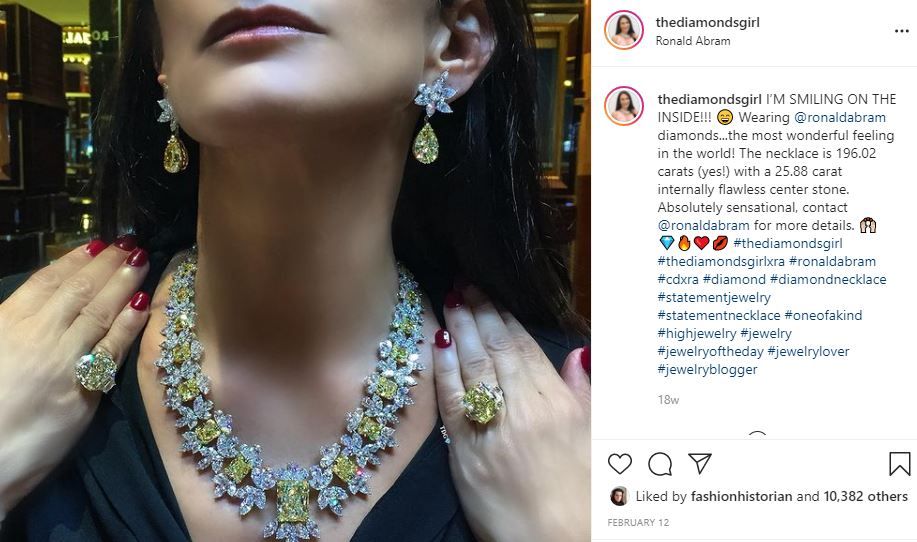 Today her Instagram page is the largest jewellery influencer page on Instagram, with her daily Instagram feed featuring original content from luxury jewellers, such as Graff, Cartier, and Harry Winston as well as creative, upcoming talent.
You can follow her Instagram page here: TheDiamondsGirl
With so much insight and knowledge of the jewellery industry, we couldn't wait to chat to Tracey and find out her all-time favourite gemstone.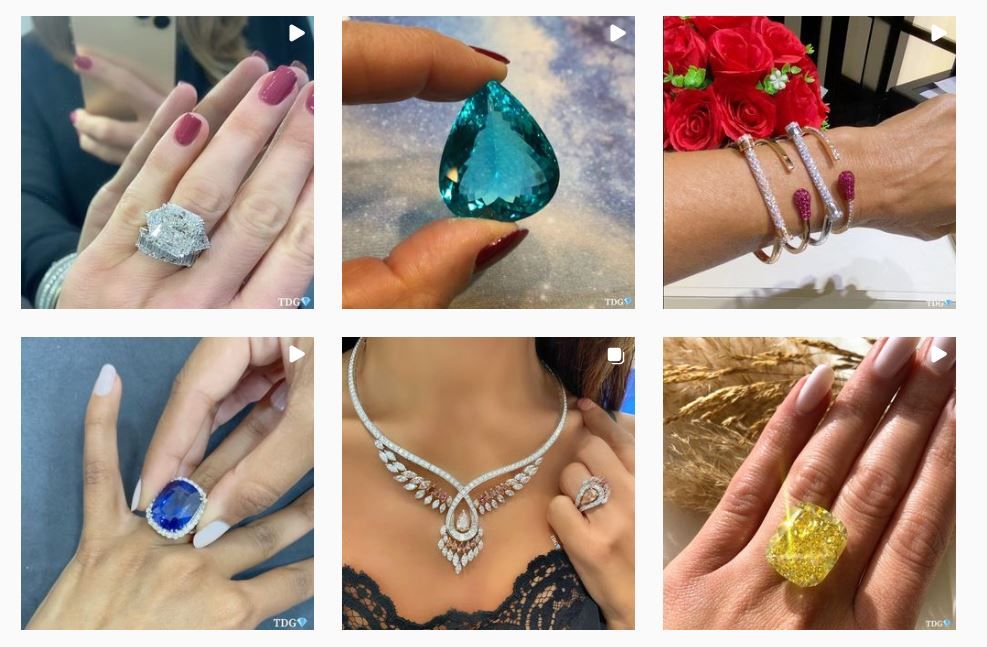 Here's what she told us:
"I adore all gemstones, their beauty never fails to captivate me. Picking a favourite one is like picking a favourite child – it's an impossible task.
"When I hold a superb Colombian emerald – in that moment, that's my favourite gemstone. An hour later I'll be holding a cornflower blue Burma sapphire, and you guessed it, it will become my new favourite!"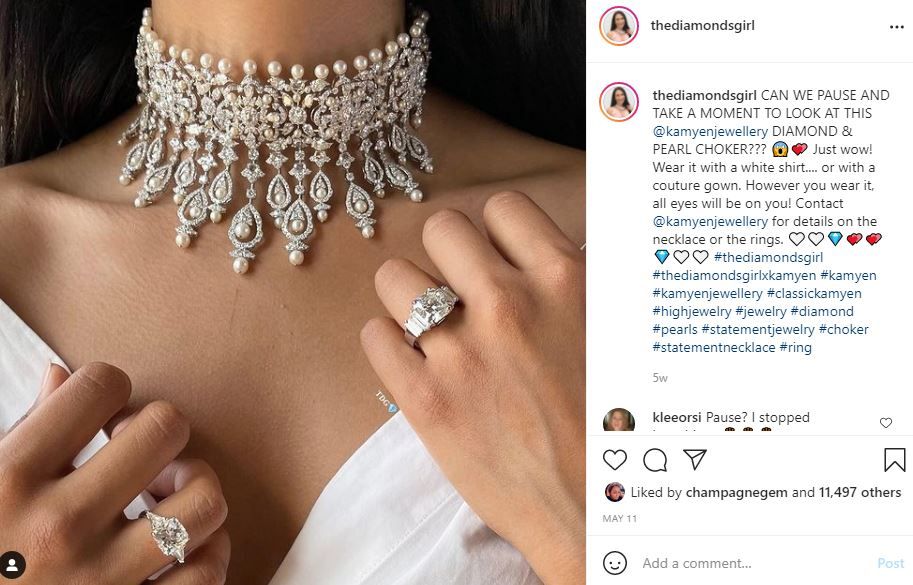 However, despite Tracey being spoiled for choice, there is one gemstone that holds a special place in her heart.
She added: "That being said, the gemstones that are a firm favourite of mine are undoubtedly diamonds."
"Not just any diamonds, they must be natural diamonds, formed over billions of years, deep below the earths surface. The beauty of a flawless, well cut diamond is unbeatable.
"Of late, I've been obsessing over fancy coloured diamonds, in particular blues and pinks. But at the end of the day, a white emerald cut diamond still holds the number one spot in my heart. The clean steps, the hall of mirrors effect, the purity of a spectacular emerald cut diamond, melts me every time!"
No doubt the most classic and elegant style, it's no surprise Tracey is a huge fan of the emerald cut diamond. Its unique rectangular shape and step-cut facets highlight the clarity of the diamond.
The emerald cut was originally developed for cutting emerald stones, but is more commonly used as the centre stone for diamond engagement rings. Due to its long lines the diamond reflects broader and more dramatic flashes of light and is less fiery then brilliant cut diamonds.