When Helen and Stephen came to visit us, they were delighted to discover that they could design an engagement ring that reflected Helen's style.
After a romantic Christmas proposal, the happy couple tied the knot in the heart of Manchester city centre – and the photos are truly stunning.
We love hearing our customers love stories, so we were thrilled when Helen recently took the time to chat to us about hers and Stephen's big day, her gorgeous engagement ring and their experience at Steven Stone.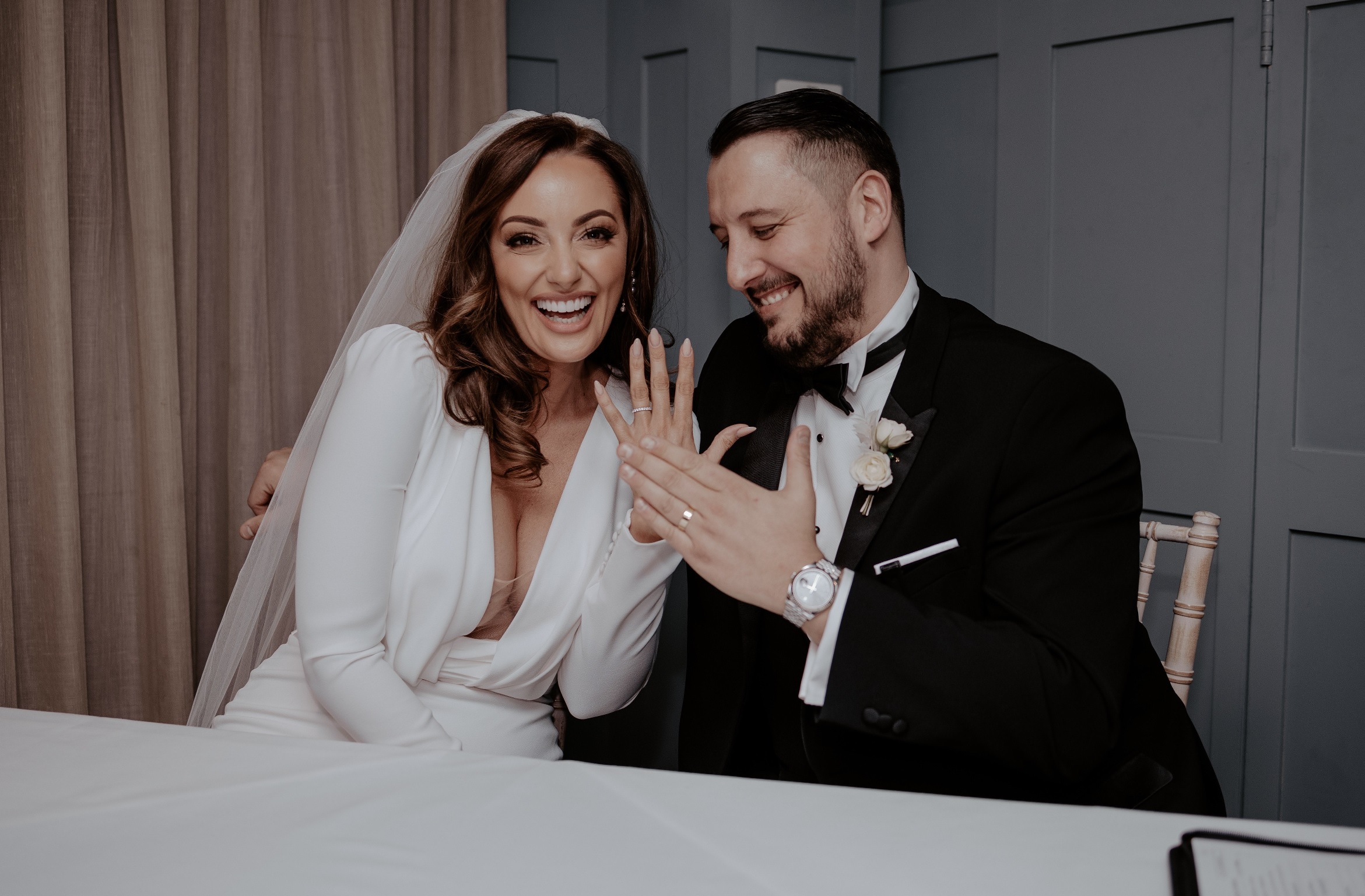 Can you tell us a bit about your gorgeous engagement ring?
I really like the marquise shape so I think Stephen was relieved when he knew we could design a ring together at Steven Stone, as he wasn't confident on choosing a more unusual shape diamond ring.
We're not very traditional so I thoroughly enjoyed designing my ring – I couldn't wait to see it, but obviously I had to wait and I had no idea when or where Stephen would propose.
How did Stephen propose?
I finally got to see my beautiful ring when Stephen proposed on Christmas morning, it was just us and my daughter Ruby, who was 4 at the time. It was so perfect and I'll always remember that special Christmas morning, just the 3 of us. The ring was absolutely stunning! 4 years later, we were back at Steven Stone choosing our wedding bands.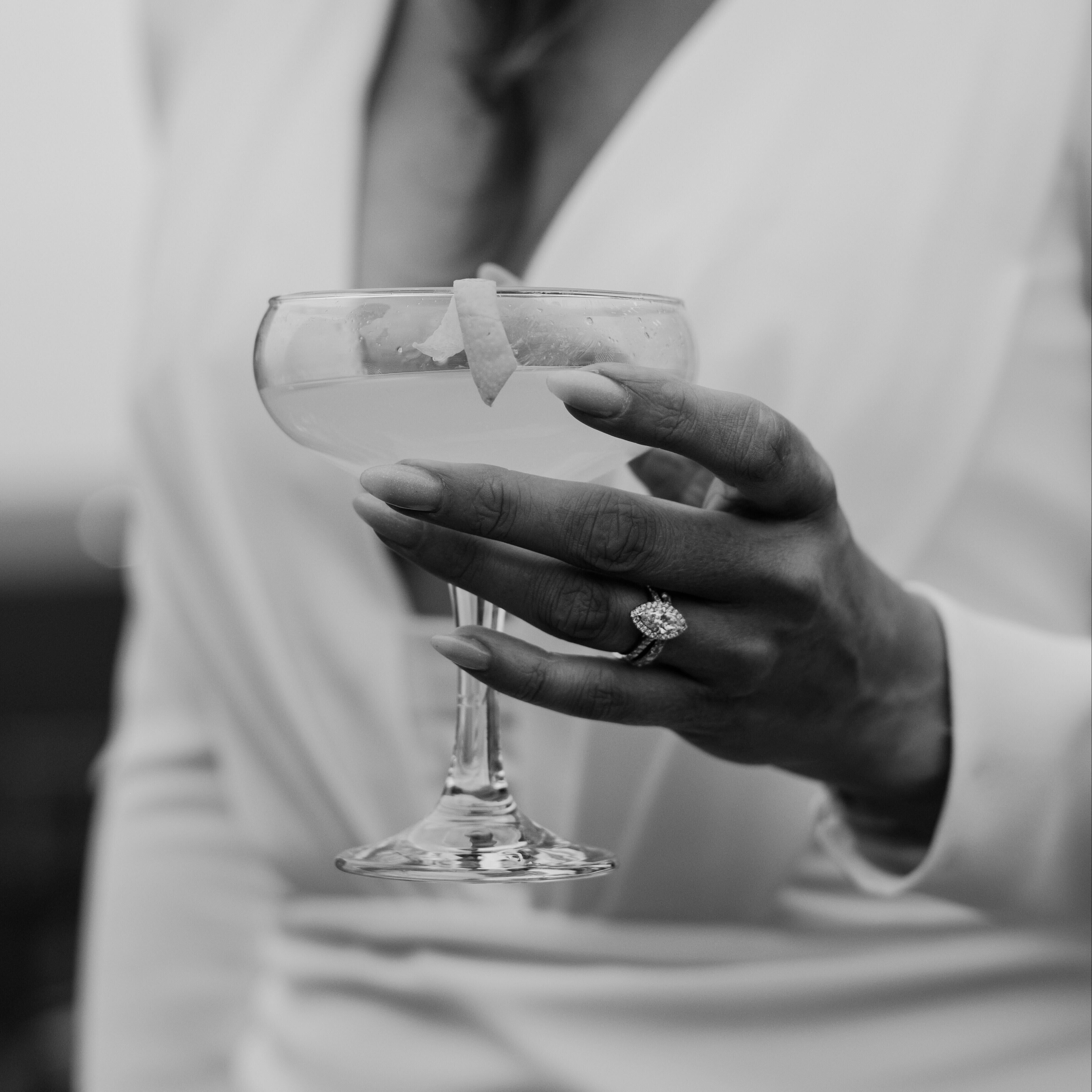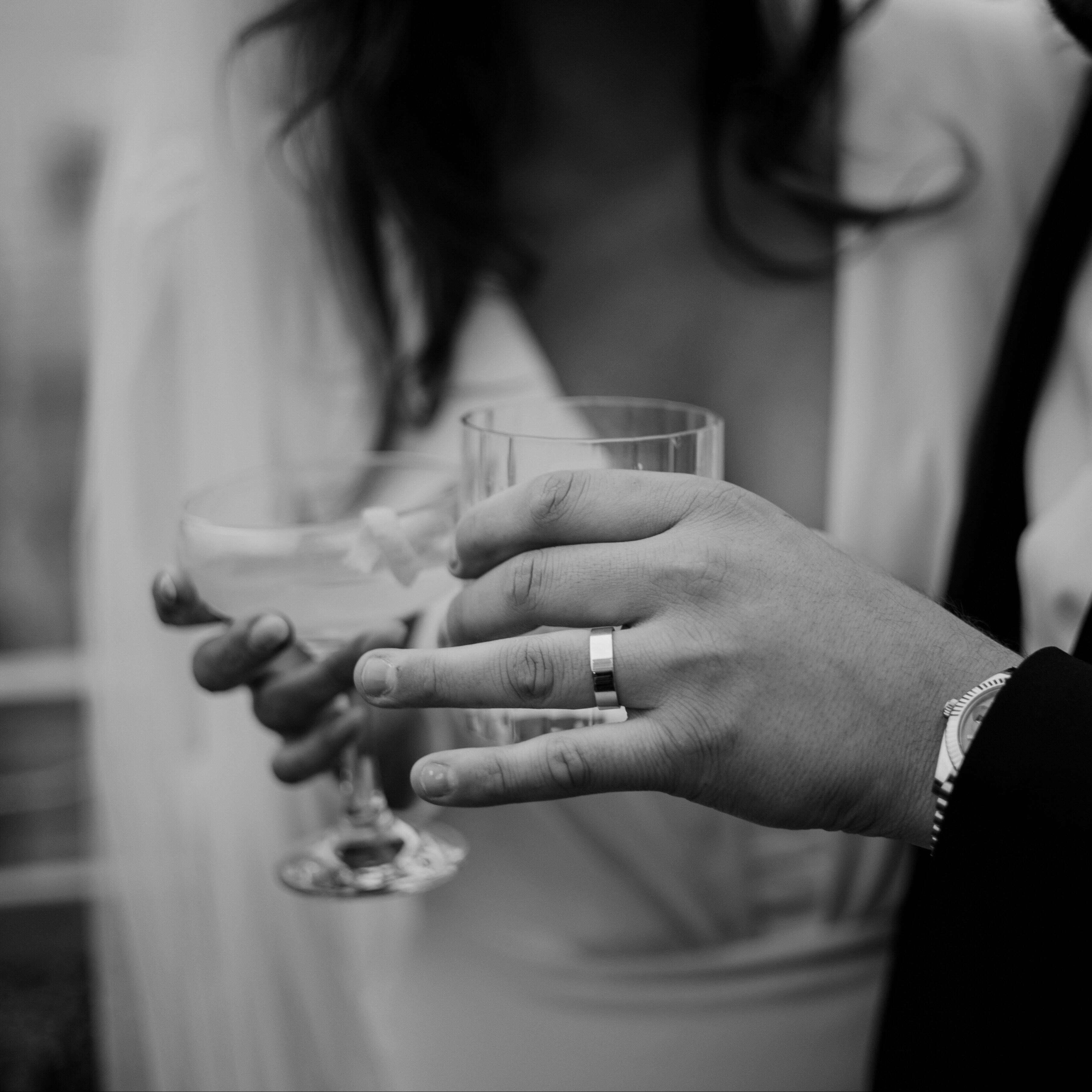 Your gorgeous wedding took place in the heart of Manchester city centre. We'd love to hear all of the details!
Our wedding day was perfect – we got married at King Street Townhouse in Manchester City centre, as we'd met in Manchester when we were 18. We even had photos taken at the exact spot that we met, which was outside the Midland Hotel. It was the best day ever and we made such special memories!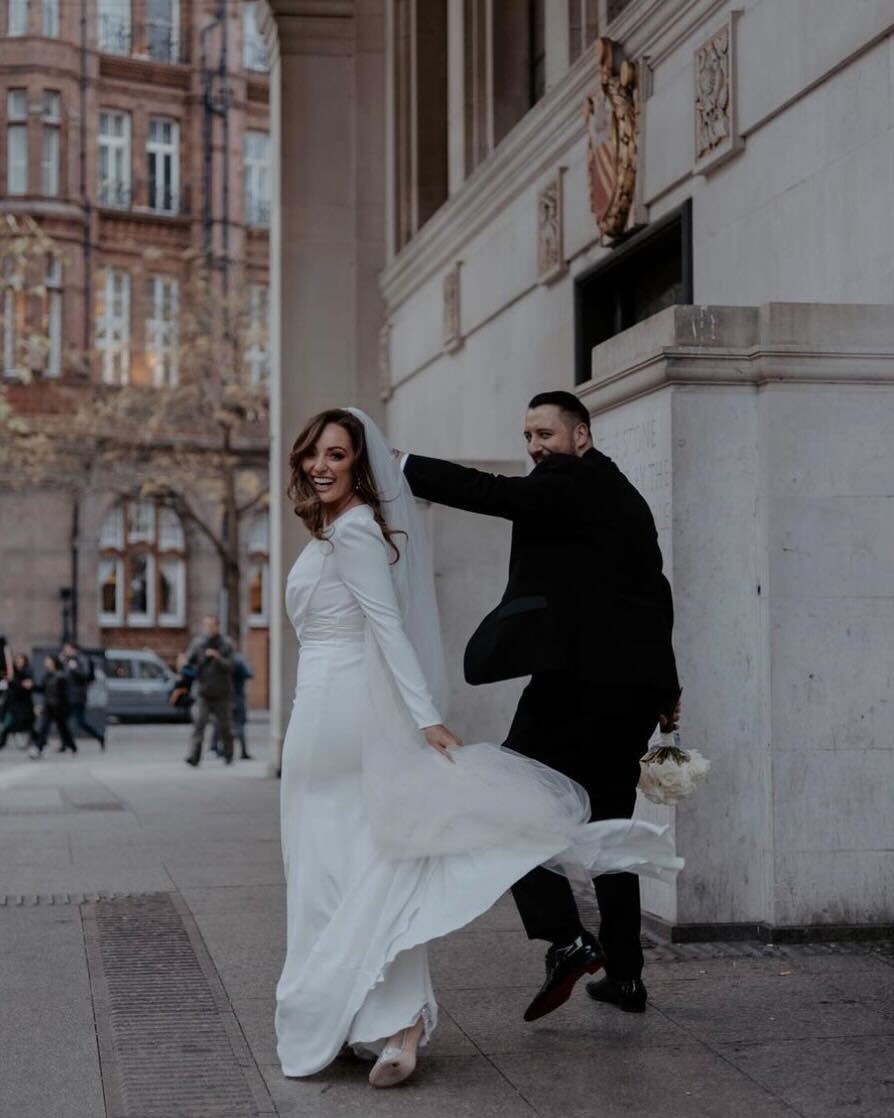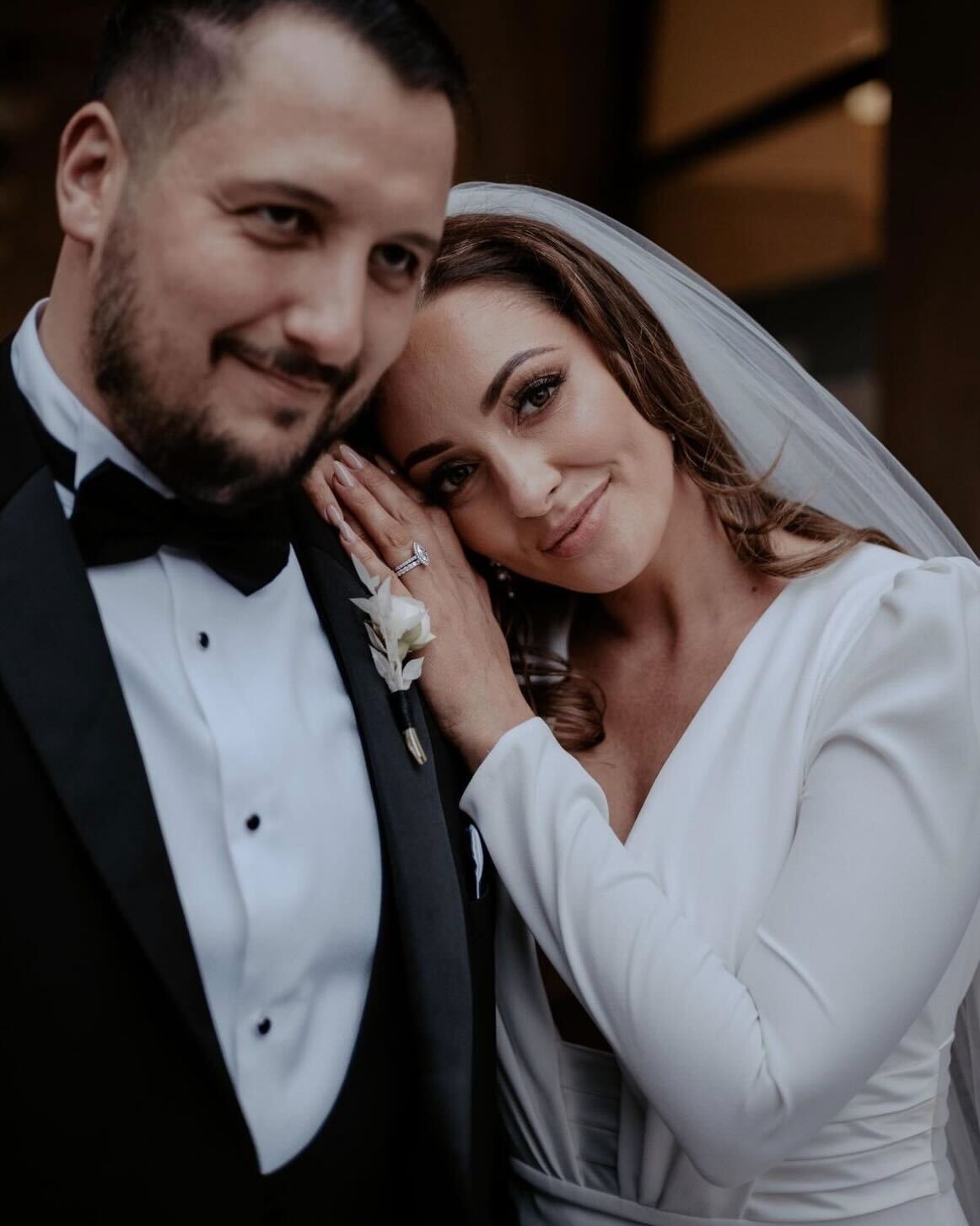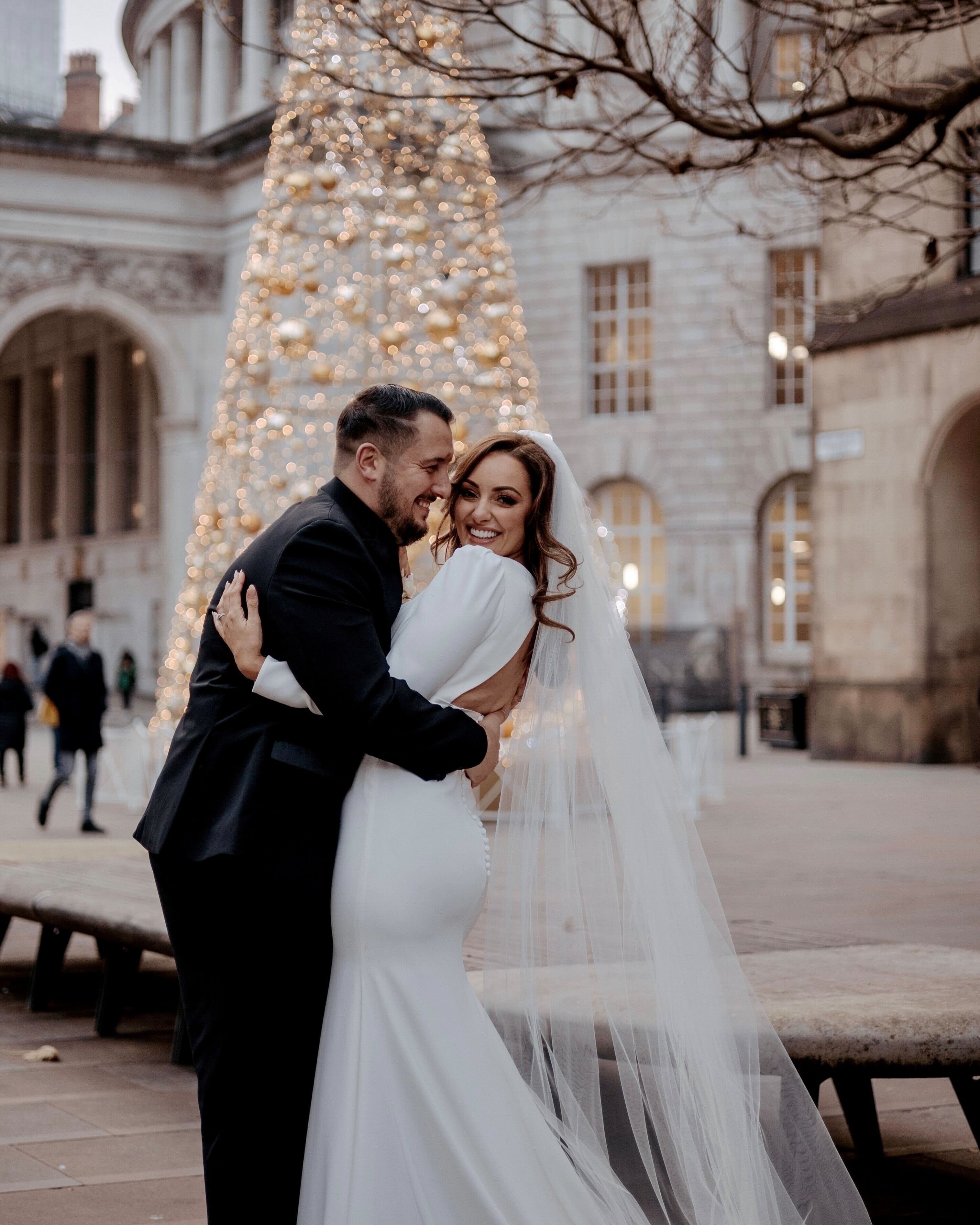 Can you tell us about your wedding rings?
My partner Stephen chose an 18ct gold band and I chose a full diamond band to compliment my engagement ring. So many people comment on my rings. They sparkle so much – I absolutely love them!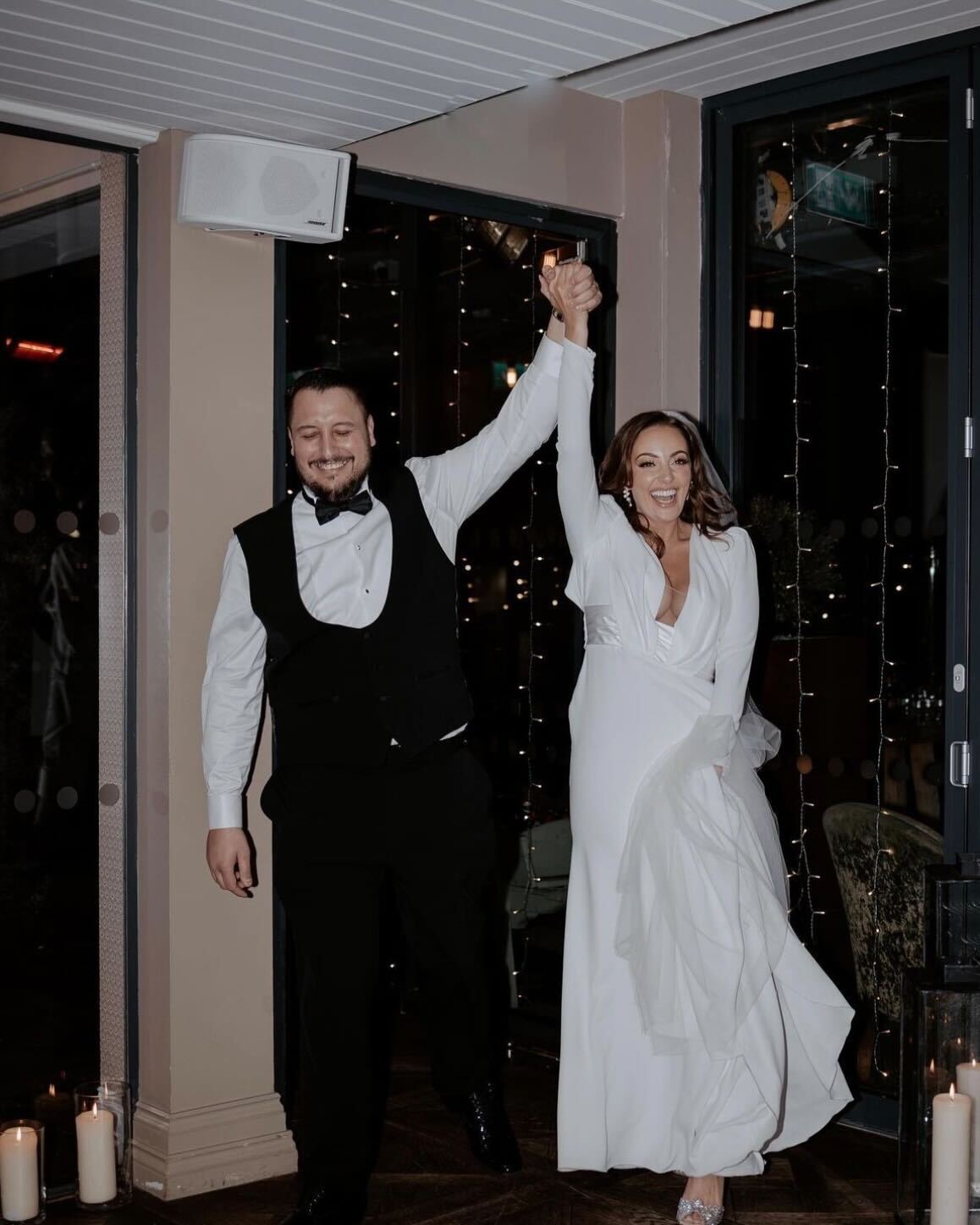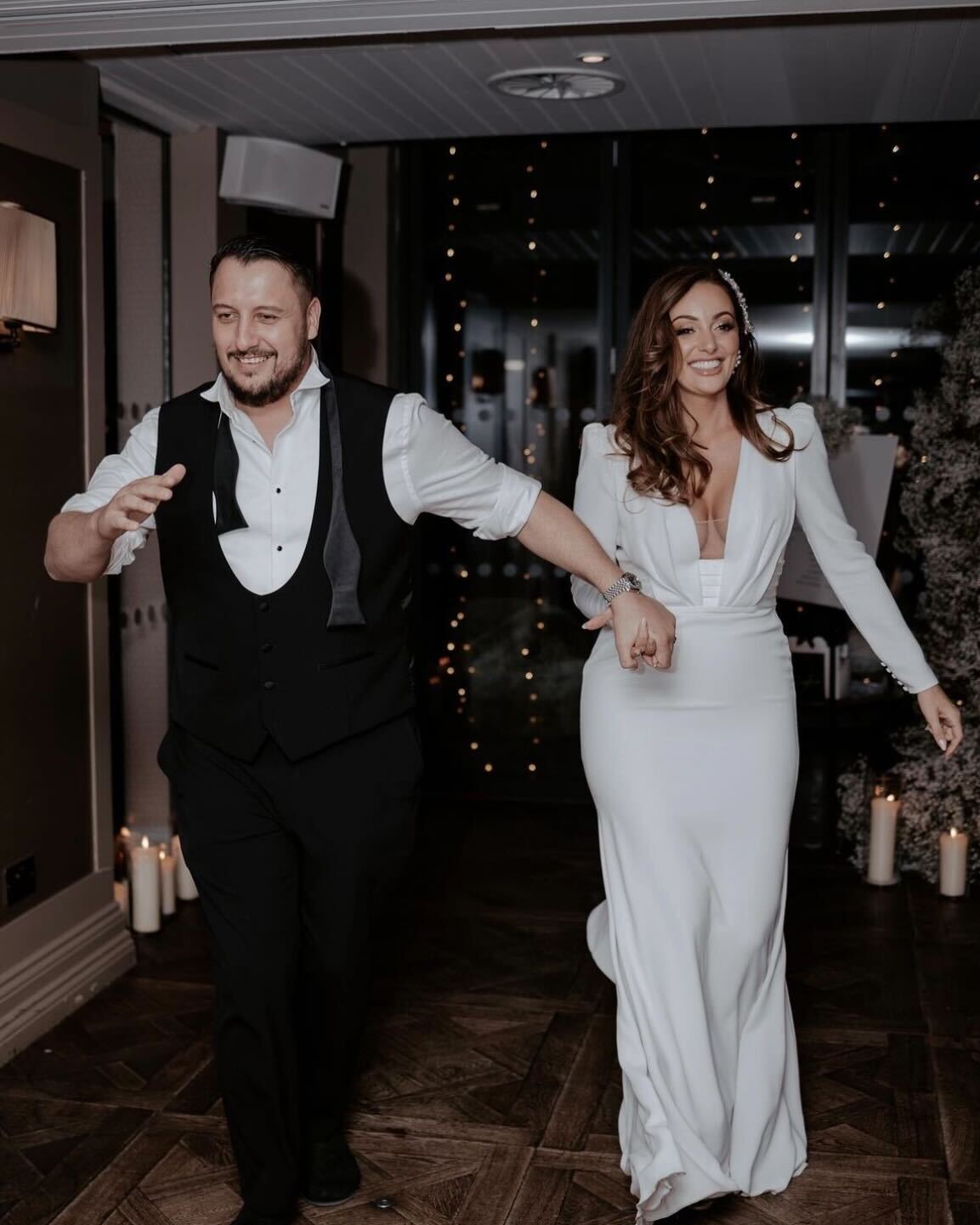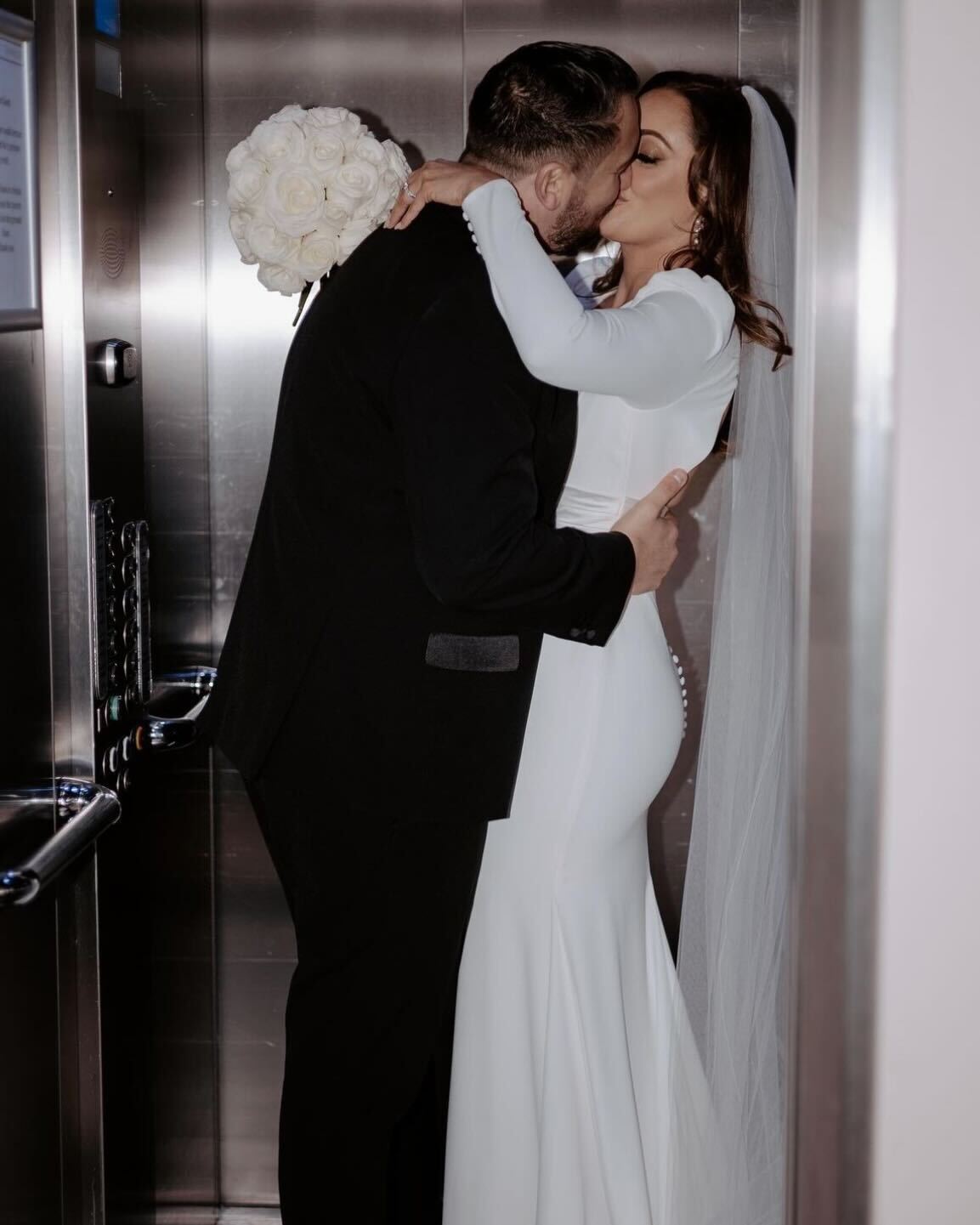 What made you choose Steven Stone?
I'm a nail technician so I've seen lots of rings and engagement rings over the years, but one of my clients had her engagement ring made bespoke from Steven Stone and it was so beautiful. My client highly recommended Steven Stone so we just had to visit.
The quality of Steven Stone's work is second to none. We definitely wouldn't have gone anywhere else.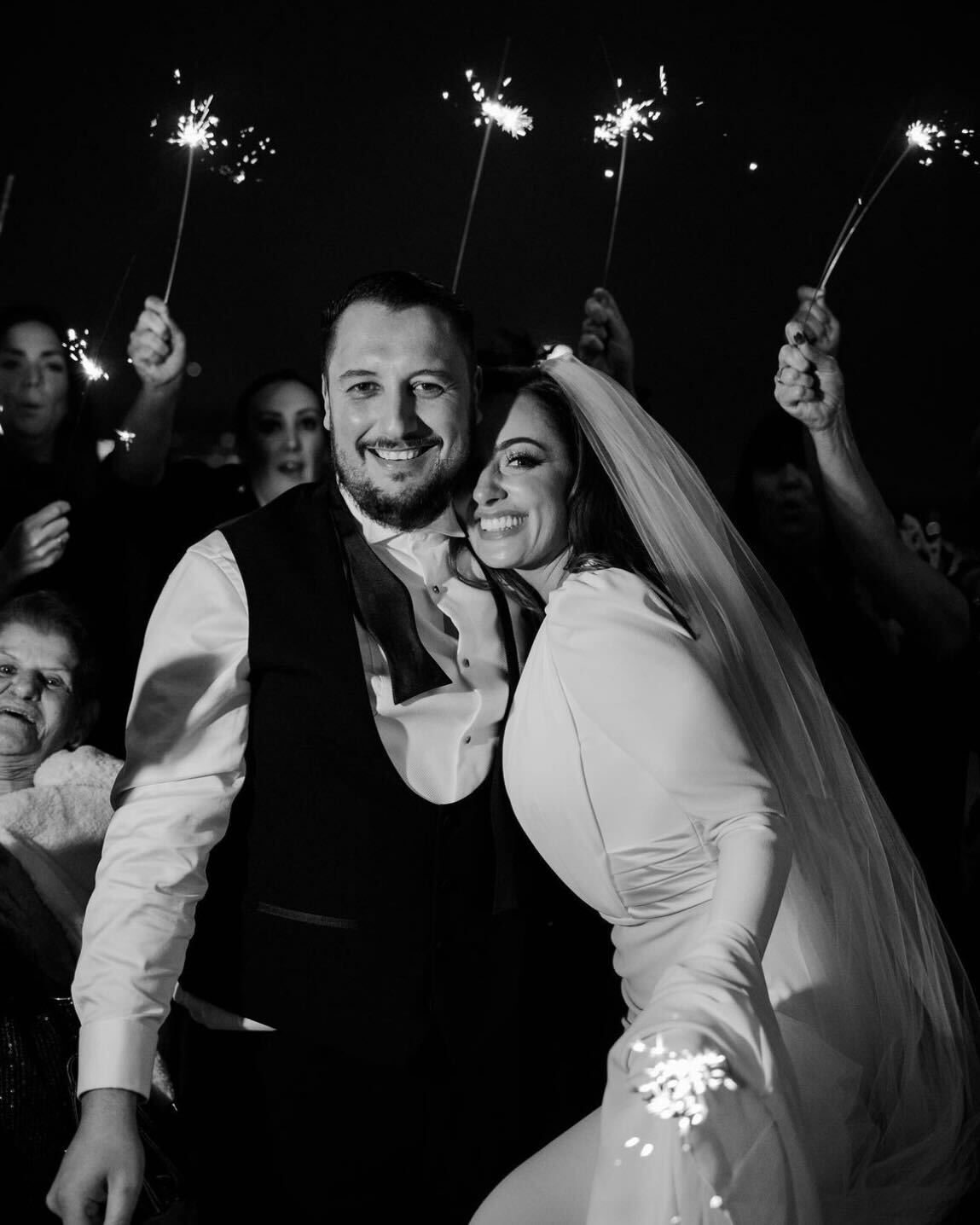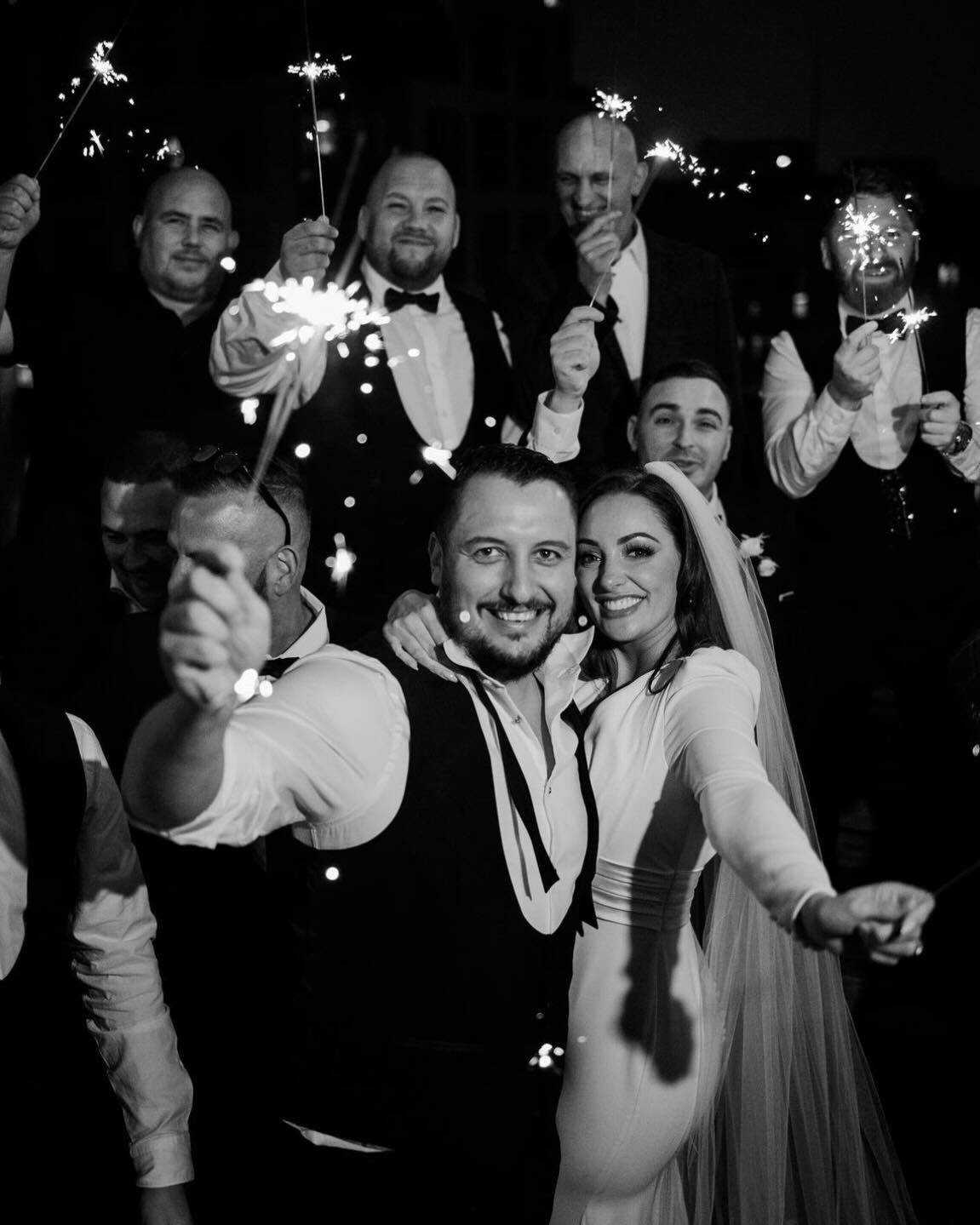 If you're looking for an engagement or wedding ring of your own, we have a stunning selection to choose from. If nothing catches your eye then be sure to get in touch – we have expert jewellers in Manchester, London and Cheshire.
---
Follow us on our socials
Pop over to our social platforms to keep up to date with Steven Stone's latest jewellery content and news.