Introducing Ryan and Laura, who share a love story like no other. From their romantic engagement in Santorini to their elegant yet modern French inspired wedding, this Manchester couple ooze style and sophistication.
Here at Steven Stone, we were lucky enough to be part of their journey, every step of the way.
Ryan and Laura told us every detail about their wedding, and we can't wait to share it with you, too.
Laura is a Software Engineer and Ryan a Business Analyst, both based at Media City UK. The pair confessed they hit it off at a Christmas party (after drinking a little too much!) and have been together almost 5 years now.
Here's everything you need to know if you're looking for some inspiration.
The proposal
Ryan said: "I took Laura to Santorini as a surprise birthday present where we stayed on the picture perfect Oia coastline.
"On her birthday we visited Venetsanos winery which is carved into the clifftop by the ocean.
"At sunset, we walked up to a private level where I had Laura's favourite song playing, candles, flowers and got down on one knee.
She said yes!! We drank wine. Perfect."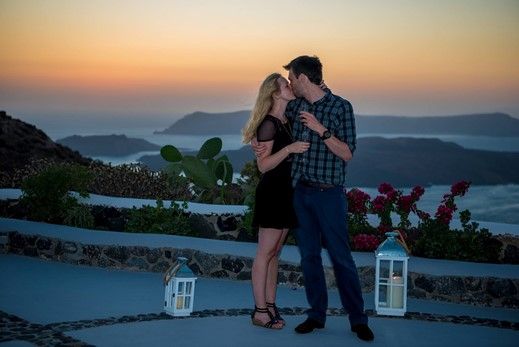 The Engagement Ring
Laura said: "Ryan proposed with a temporary ring as my mum advised I was "picky". I didn't think I was, but after weeks of looking in every jewellers in and around Greater Manchester, I just couldn't find what I was looking for.
Most engagement rings looked similar with handful of designs across stores, but I wanted something different, a bit unusual. We were recommended Steven Stone by a colleague at work.
At our first consultation, we talked through and looked at pictures of the types of designs I liked and browsed CAD (Computer Aided Design) models of previous rings they had made. I decided I wanted a single solitaire diamond with diamonds twisting up the shoulders of the ring, but didn't have an idea for the setting of the diamond.
As this was an entirely new design, we organised another appointment to discuss it with the Creative Director of the company, Max Stone.
Max sketched out several variations, explaining the feasibility of the designs before helping me select my favourite. By the next appointment, he had made the ring into a 3D CAD model and had come up with a floral inspired claw setting for the diamond, based on other rings I had liked. This is my favourite part of the ring!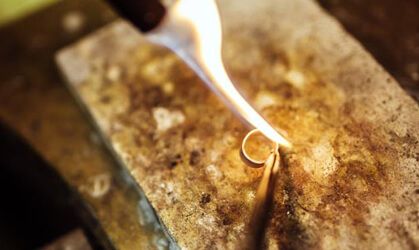 The CAD model gave a great indication to what the ring would look like, but I was still worried about giving the go-ahead without seeing anything similar in real life.
They were able to cast the ring in wax (a material similar to chalk) so I was able to hold and carefully try on the ring, which put my mind at rest! Max and the company did lots to accommodate my ideas and tweaks to the design as well as casting multiple variations in wax."
Wedding planning
Laura revealed: "We were planning the wedding for almost a year and a half. We originally wanted to get married abroad but decided against it so that more family could attend.
"That's the reason we chose Le Petit Chateau as our venue. It's stunning – with French inspired decor and Mediterranean gardens. The sun even came out to shine on our big day so it really felt like we were oversees.
"Ryan and I have had lots of adventures together and have been to some pretty amazing places. Having adventures and making memories seemed the ideal theme for our wedding.
"We designed and printed the wedding invitations ourselves, personalising each one with a picture of the guests, the venue and us, with the words "Let's make memories together…". Everyone loved them, but they took far longer to make than expected! Even so, we decided to DIY a lot of the wedding, to give it that personal touch.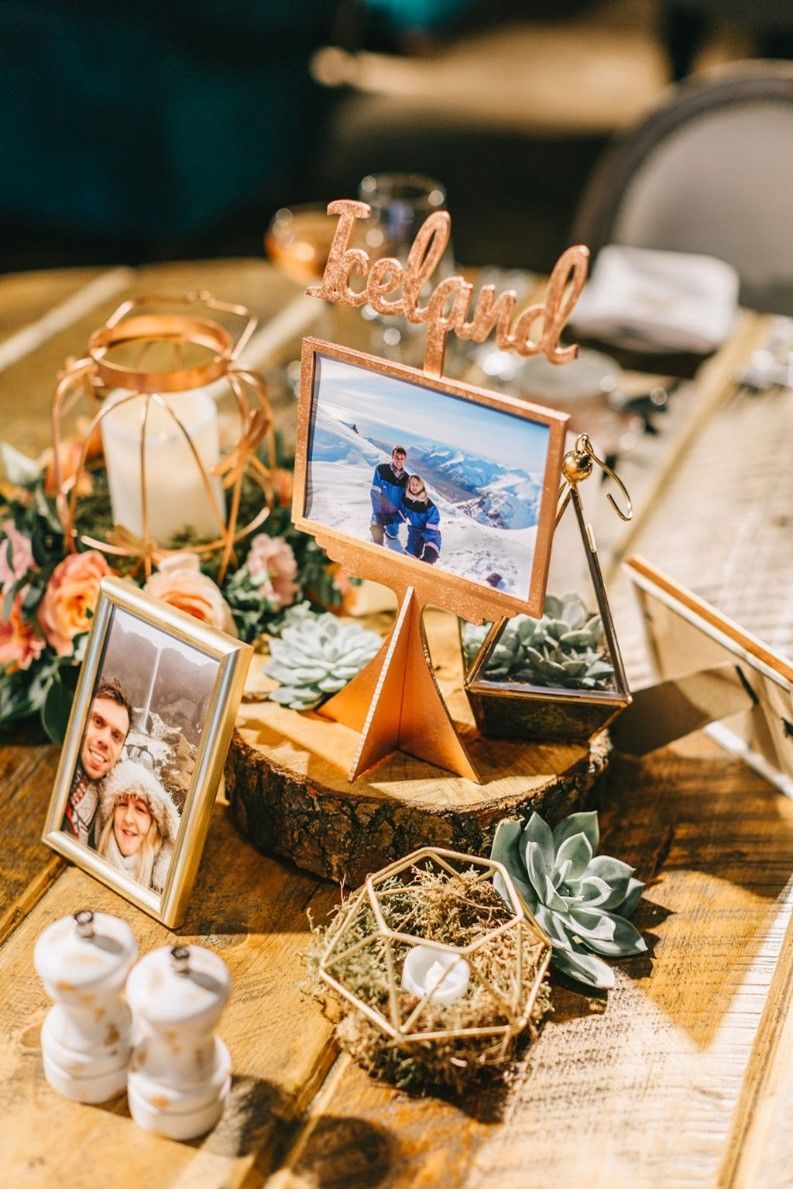 "Continuing the theme on the day, there was a polaroid camera for guests to take selfies to stick inside the guest book. The Order of the Day was displayed inside photo frames surrounding a clock which we had spray painted and we displayed old family photographs for decoration.
"The table plan was inside a huge photo frame with a watermark of a map of the world. We named the tables at the Wedding Breakfast after places we had been, decorated them with our favourite photos and Ryan told a funny story about each place during his speech."
Doing things differently
"As well as travelling, Ryan and I are also known for doing things a bit out of the ordinary – from watching a rocket launch at NASA to Llama walking in Wales.
"We like to do things a little differently. So everything about our wedding was traditional, with a modern twist. My dress was a ball gown, but with an asymmetric, layered tulle skirt which had a slight gold/pink hue to it. Ryan's suit was chequered, but with coloured highlights on the pockets and button holes.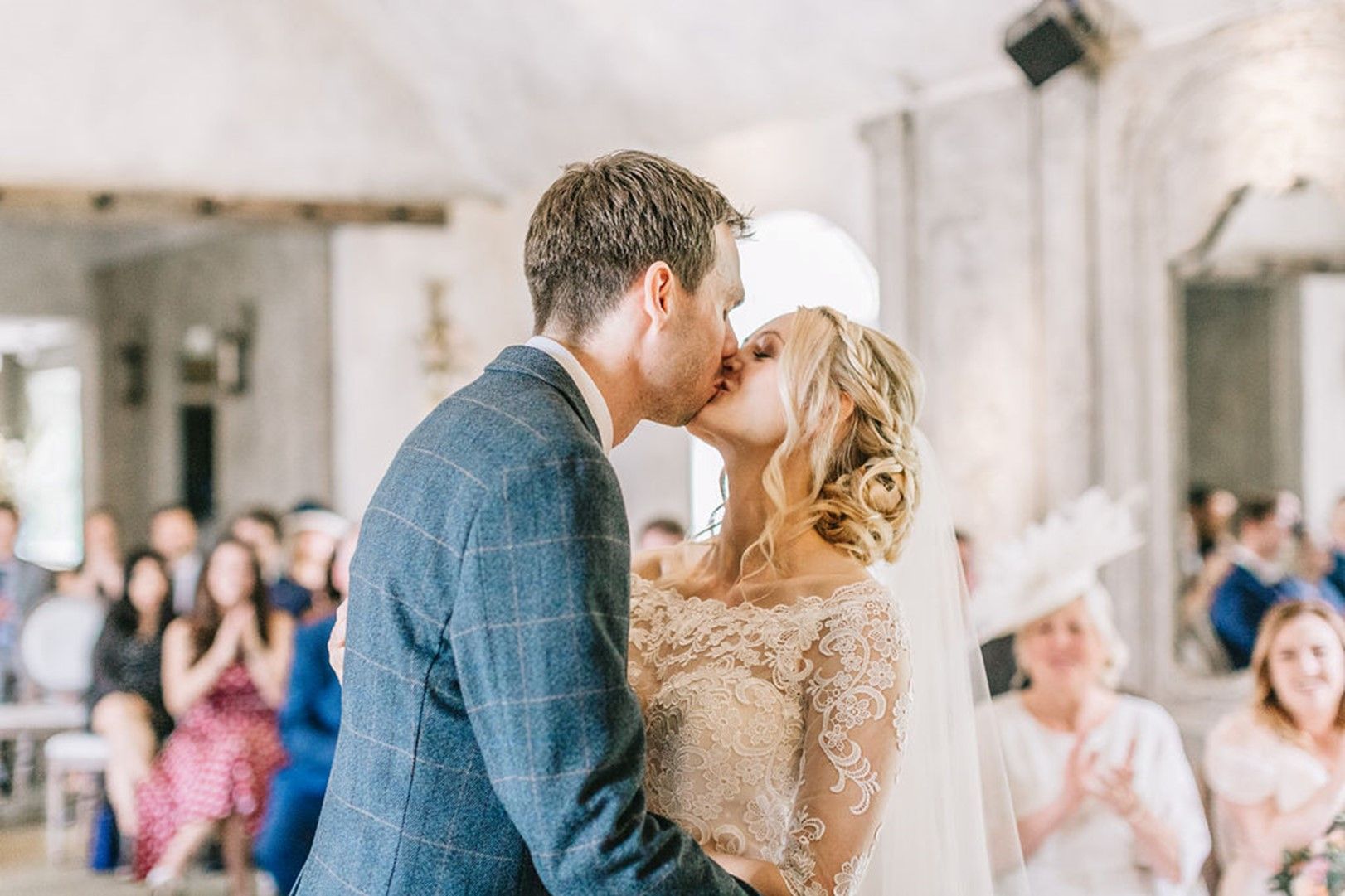 " I had a teardrop bouquet with succulents in and the men's buttonholes included a peacock feather. Ryan had dreams of a peacock greeting guests upon arrival, but after many enquiries, it turned out peacocks weren't that easy to hire! So the button holes, and a peacock pocket watch, were the next best thing!"
"One of my favourite parts of the wedding was the cake – it was Ryan's idea. It had 3 tiers and white fondant icing with swags based on the lace from the top of my wedding dress…but it was cut down the middle to reveal a beautiful display of real flowers. It was the centre of our dessert table, which included succulent cupcakes and biscuits decorated with our wedding outfits.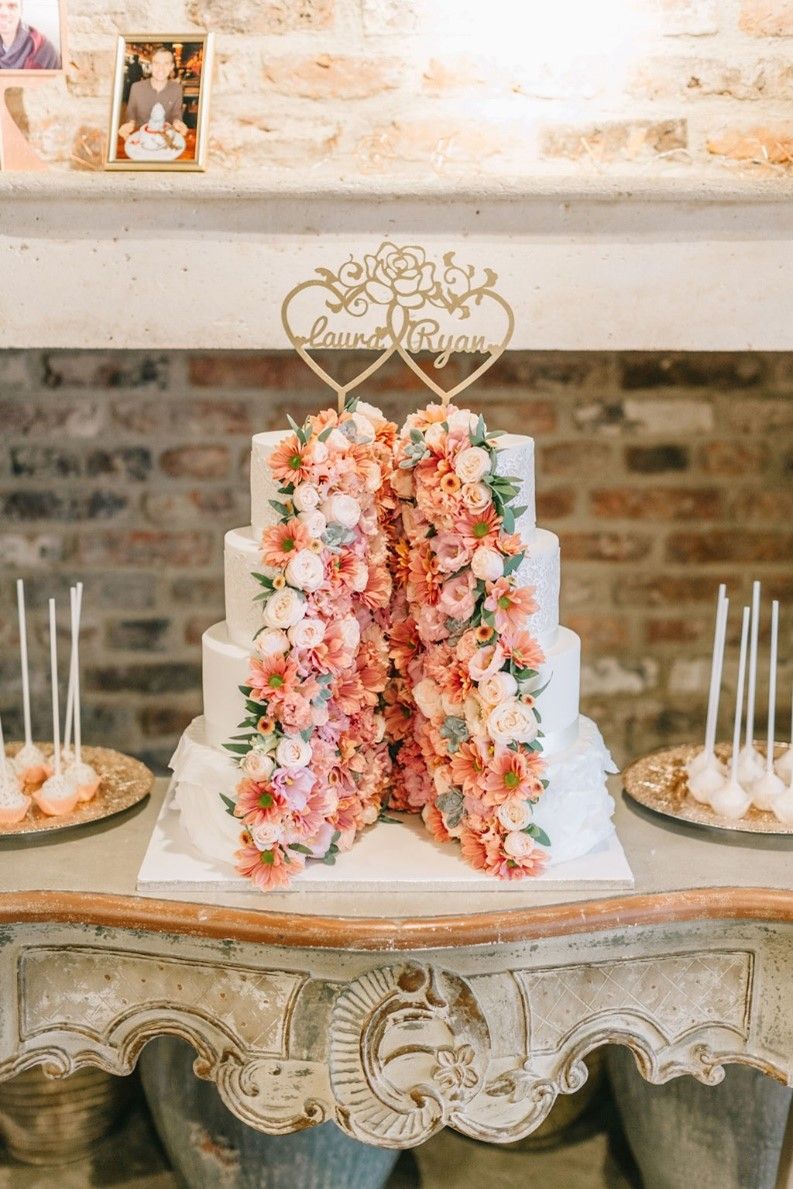 To finish the day off, Ryan and I did our first dance to A Sky Full of Stars, part Rhumba, part Tango."
The wedding bands
Laura said: "When we designed my engagement ring, we choose a wedfit style, meaning that a wedding band would fit flush with the existing ring. Because my engagement ring is so intricate, I chose an elegant rose gold band to compliment it. The only thing I customised was reducing the width so it didn't overshadow my engagement ring.
Ryan added: "I looked at lots of wedding bands. I couldn't find the perfect one. Speaking to Steven Stone was really useful because I showed them pictures of what I liked and we used that to build a custom ring. We designed my ring in one consultation, after looking at a CAD design I finalised it. I got the ring a week later and it was perfect!! It was exactly how I imagined it."
The Honeymoon
"We started our honeymoon in the Maldives before flying to Thailand. The Maldives was like nowhere I've ever been before – incredible beaches, delicious food and outstanding service.
"In Thailand we visited the markets and temples in Bangkok, feed and washed elephants in the Jungle and had a candle lit dinner
next to a waterfall with our own private chef. It was the holiday of a lifetime – the most amazing start to married life." Laura added.
If you're looking to write your own love story, and need some help along the way, get in touch with us and let our team design your dream wedding and engagement rings.